Oliver Hartmann talks Avantasia and Solo Career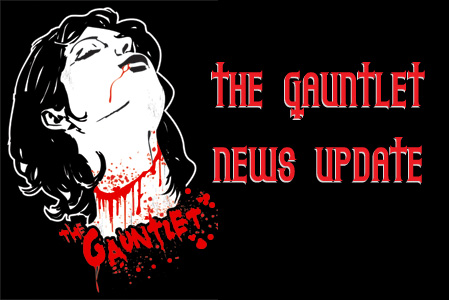 Oliver Hartmann (ex-At Vance, Empty Tremor, Avantasia, Aina, Hartmann, etc) was interviewed by Promised Land - Avantasia's Fan Club, and he talked about his solo career and Tobias Sammet's project.
There are some interesting pieces from the interview below. If you wanna read it all, go to http://promisedland.liveforum.com

Promised Land: So, first of all, thanks for the interview. Let's start talking about Avantasia, that recorded an album recently (The Scarecrow) where you were a guest. How was the recording of this album (The Scarecrow)? What's your opinion about it and what's your favorite Avantasia's song?

Oliver Hartmann: "The recording sessions for "The scarecrow" were really relaxed. Tobias asked me to arrange the choirs for this album and since I know him and also Sascha Paeth for quite a few years now and I can say that it's always really comfortable to work with him and Sascha.
It's always hard to sort out one single track as the best one but concerning the new album I really like "Another angel down" and "Lost in space".
[...]
For sure it's sometimes a bit strange to sing beside real rock heroes like Alice Cooper or Bob Catley since they both wrote history in rock music. Also Jorn, Roy and for sure Tobi are all real excellent singers so I really felt honoured to have a solo spot on this album, too.
[...]
I'm really curious about that tour and I'm looking forward to the live shows since we are headlining and co-headlining a few of them. It's also great to have Jorn, Amanda and Bob on board for the live shows, too. As ar as I know some parts of the tour are going to be filmed and recorded so let's see in the end if Tobi will decide to release a CD or DVD of that tour".


Promised Land: Do you have plans for your solo career? Is there any possibility for you to join another band where you can do something similar to your work in At Vance? Because your work in "Only Human" was something fantastic!

Oliver Hartmann: ""Only human" was definitely a good album, maybe the best that At Vance ever made. For sure I'm always open to guest appearances on good metal albums but since I'm really trying to concentrate on Hartmann now I don't think that I'm going be part of a real metal band in the further future".
More Tour Dates
Tags:
Oliver Hartmann , Avantasia , Promised Land , Alice Cooper , Jorn
Buy Oliver Hartmann Merch
|
Follow us on Twitter
|
Like Us
Date: Apr 18, 2008
As Reported by:
Promised Land - Avantasia's Fan CLub