ONIOROSHI Debut - Beyond These Mountains - A Triumph of Creativity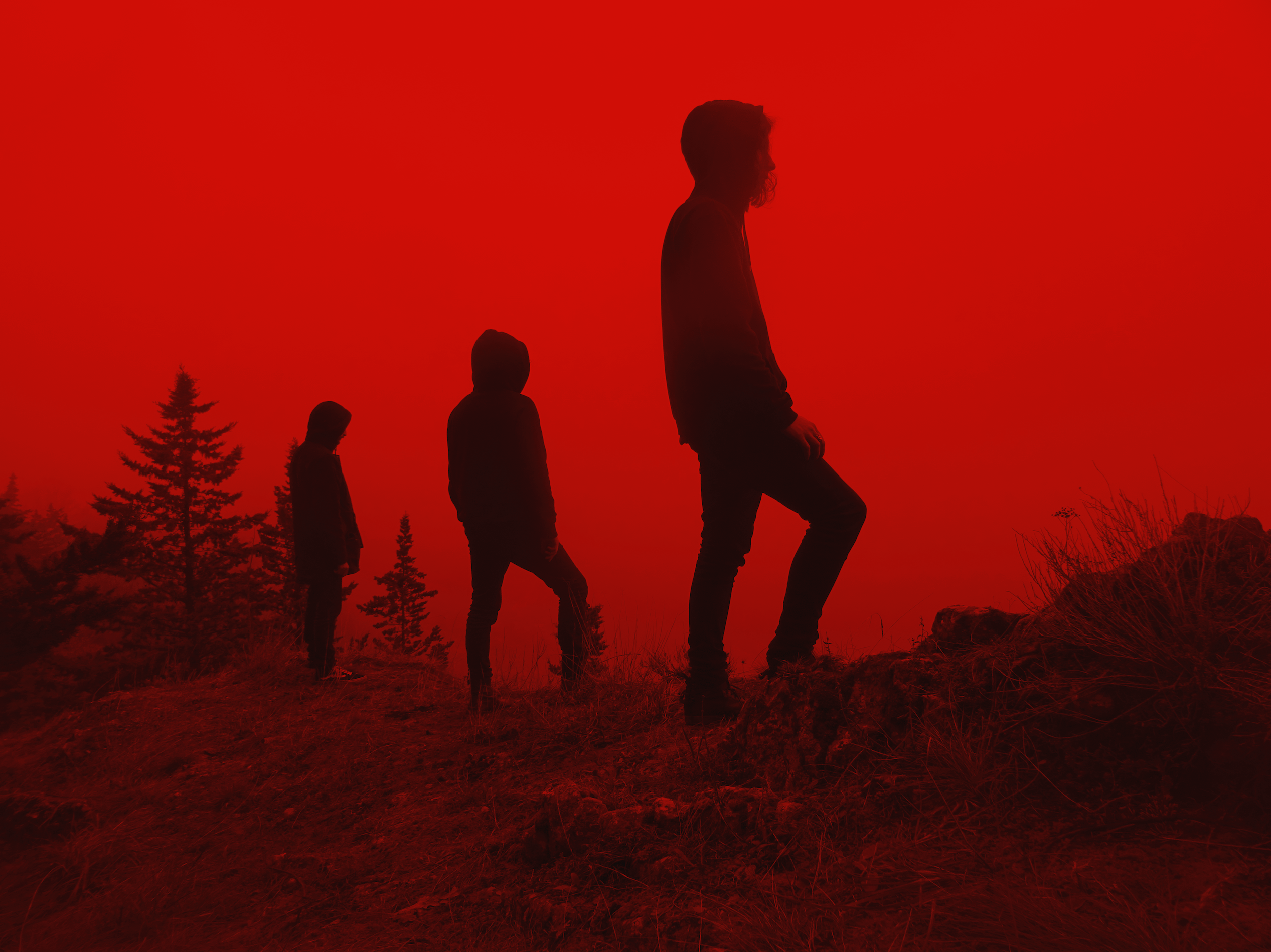 Music is a special art form that you hear and feel. Musicians change the air pressure causing you to have different emotions - directly. Visual art is not as visceral and immediate. The same goes for other forms of art being less engaging immediately. Those who have this gift, to create something conceptual that didn't exist before, and make it into a piece of amazing evocative art, have a special gift. And when you think about music it requires no physical material. A song exists, yet, can you hold a song in your hand? So to expand, what you have is art, with no footprint able to communicate emotions very effectively. To many it's like Oxygen.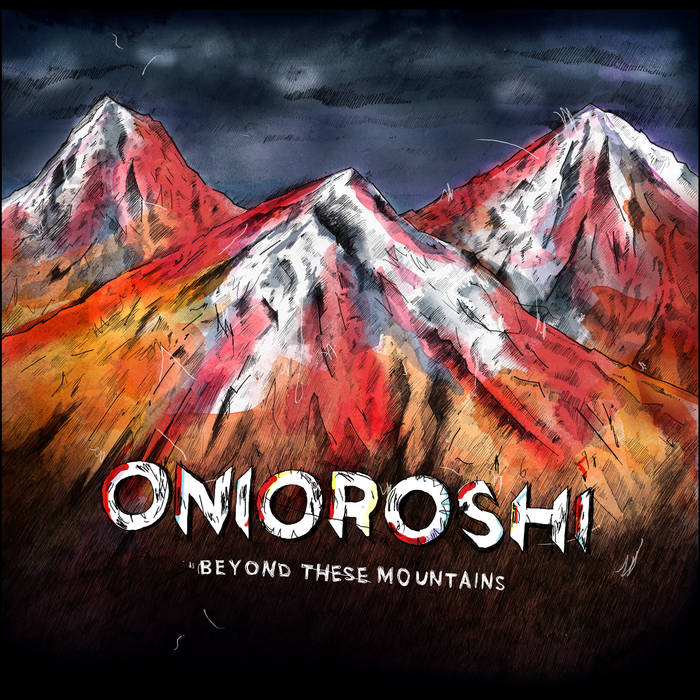 With most music you "receive it" With Onioroshi it takes you in, surrounds and engulfs you. Are there many conventions employed in the typical genre box? Let's use Stoner as an example, absolutely there are. The repetition with slight addition at each phrase, etc. is one such example. However Onioroshi have looked at their approach and chosen a wider set of emotions, ingenious arrangements, unconventional bridges and stops and other departures from orthodoxy, that can evoke a certain eeriness, and in some cases enthusiasm.
This record is very organic. In fact after you listen to it quite a few times you begin to hear it in traffic or office buildings, outside in the woods. Whether intended or not it is certainly a nod to Tool's Lateralus (one of Onioroshis favorites)
Another phenomenon worth mention: Remember those posters that looked like a uniform pattern and if you let your gaze go slightly out of focus, suddenly you saw this amazing 3 dimensional picture. This is a good metaphor for these tracks. Something like this that happens with your perception although it feels like the song is different or changed. The picture gets more detail and there are revelations so to speak. Absolutely amazing for its ability to take you on a journey.
Musically, There are no Journeymen in this band. It is a power trio and all three members are Masters of their craft. Here is the Italian Triumvirate:
Manuel Fabbri: Bass, Vocals
Enrico Piraccini: Drums, Vocals
Matteo Sama: Guitar
Here are the tracks:
Beyond These Mountains is 58 minutes in length and consists of 4 tracks, influenced by early Motorpsycho, Tool, 70's psychedelia and the desert and stoner rock movement.
1. DEVILGRATER - 14:17 // _ vocals by Manuel
2. LOCUSTA - 10:54 // _ vocals by Manuel and Enrico
3. SOCRATE - 12:29 // _ vocals by Enrico
4. ETERNAL SNAKE (Mantra) - 20:30 // _ instrumental suite
There are so many odd time signatures and tempo changes that I will not bother to go into them. Being a drummer, many I didn't even recognize myself. Hats off to Enrico Piraccini while holding the time down and providing some innovative stylistic elements he surprises with send ups to some of the great drummers and many of his own.
I recommend listening to this record in its entirety which provides the most powerful experience.
Unlike the vast majority of contemporary bands, the bass is not just holding the bottom, its articulated very well throughout the whole record and at times leading. And in addition to being refreshing it is also indispensable to the record's unique sound.
The Axe does some incredible times and adds depth and dimension with each phrase often using a new effect, like a phase shifter or slightly increasing reverb. There are other sounds contributed to the whole, which may or may not be the Axe. Some of them have to be, but there are definitely some that are difficult to know for sure. There are some very clever phrases from the guitar which may catch you off guard - again more of the experience.
Devilgrater ends with a slow capitulation while Socrate has a full halt at about 7:25 that very slowly starts to present mysterious sound which ends with a very stark single sound effect, and then a bell heralds the beginning of a new movement of sound effects which culminate in a noisy explosive sound. Throughout this part there is a heavy sound as if someone is dragging a very large rock across a stone surface. The noise continues to evolve and then like it started it ends with an abrupt full stop.
I could analyze each song in detail, but that would require a Phd. Nevertheless - a bit on the vocals. If a singer came in all the sudden and started singing verses, it just wouldn't work. The vocals sound like imperative warnings. They are very brief and add a different feel. Looking for a lyrical theme? That will take a lot of listening.
This is one of those records that you will pull out every year at a specific season for the rest of your life.
A limited edition double-vinyl of the LP is now available for preorder: 150 copies in three colors (black, red, green), 50 numerated pieces per color, packed in a double gatefold which contains a CD version of the album as well. It is projected for early June.
I hope you love this record as much as I do. It is an absolute "Towering Achievement."
Enjoy!
Read More News
Tags:
Album Review, Onioroshi, Beyond These Mountains, Italy, Prog stoner noise genreless



Kenny

May 09, 2019


More News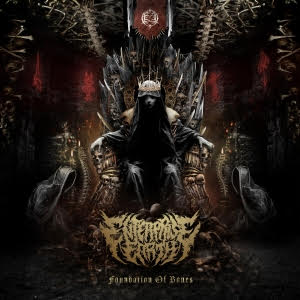 ENTERPRISE EARTH's Newest Release "Foundation Of Bones" is OUT NOW via Entertainment One!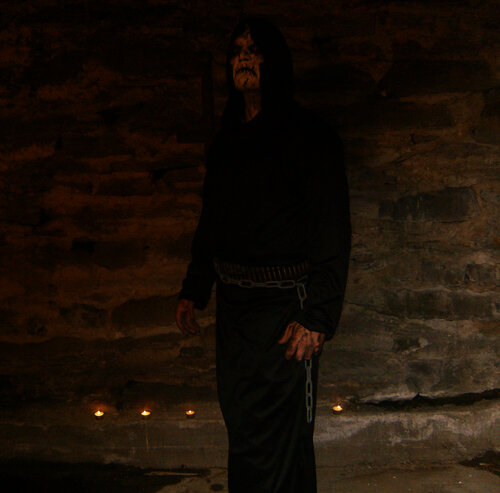 Norwegian Abhorrent Black/Doom Metal Entity, DEADLIGHT SANCTUARY, To Issue Debut LP "Thaumaturgical Rites Of The Damned"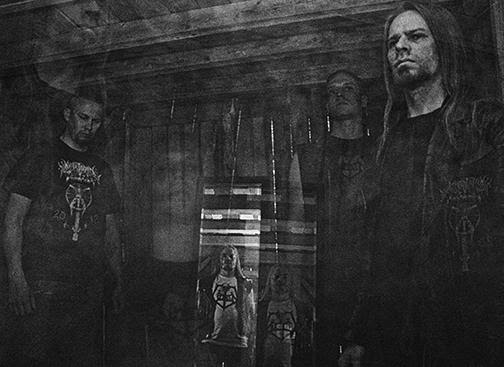 LANTERN to Release "Dimensions" This Week; Album Streaming Now!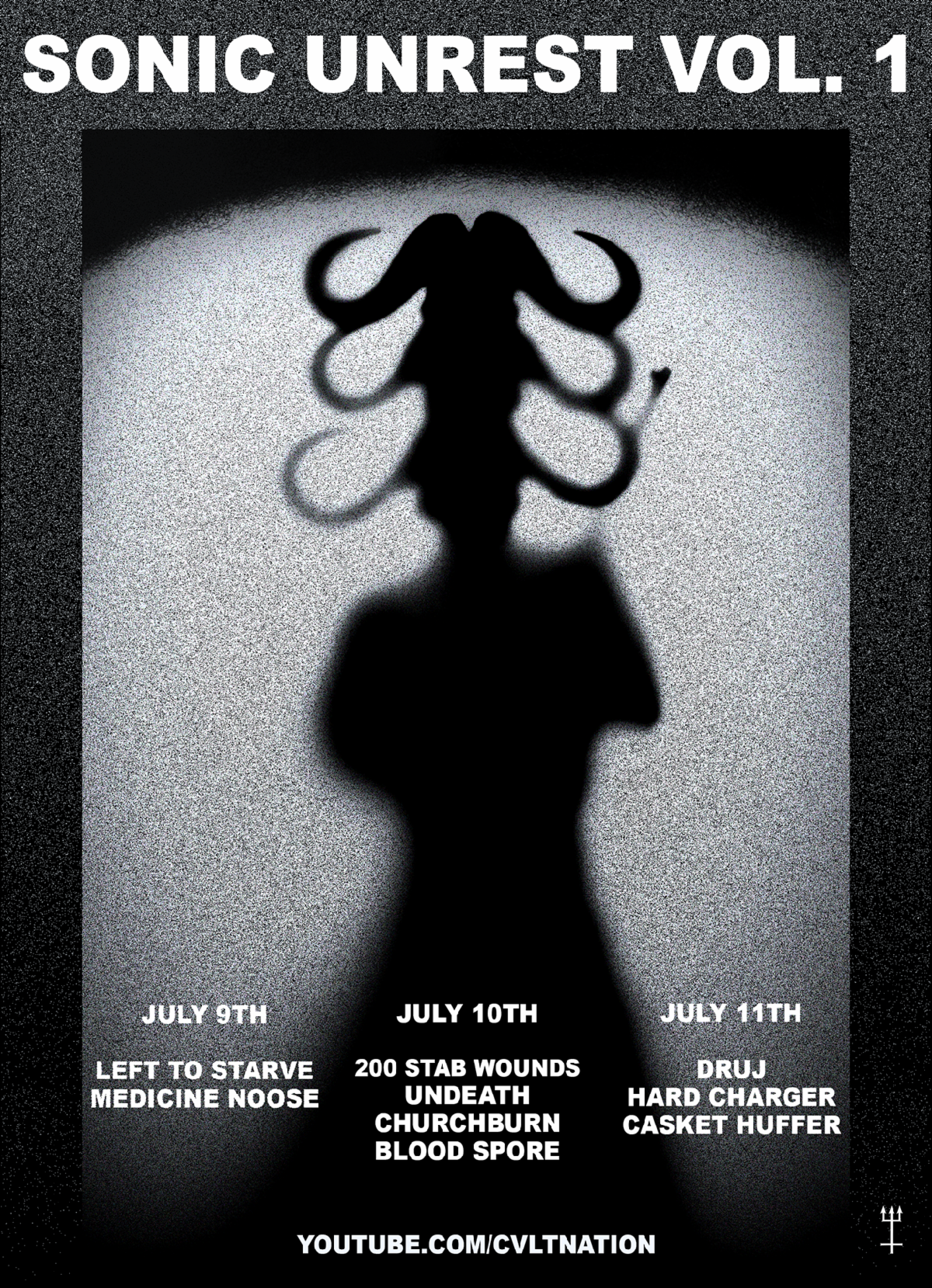 CVLT Nation Presents Sonic Unrest Vol. 1 Virtual Fest This Week, July 9th-11th!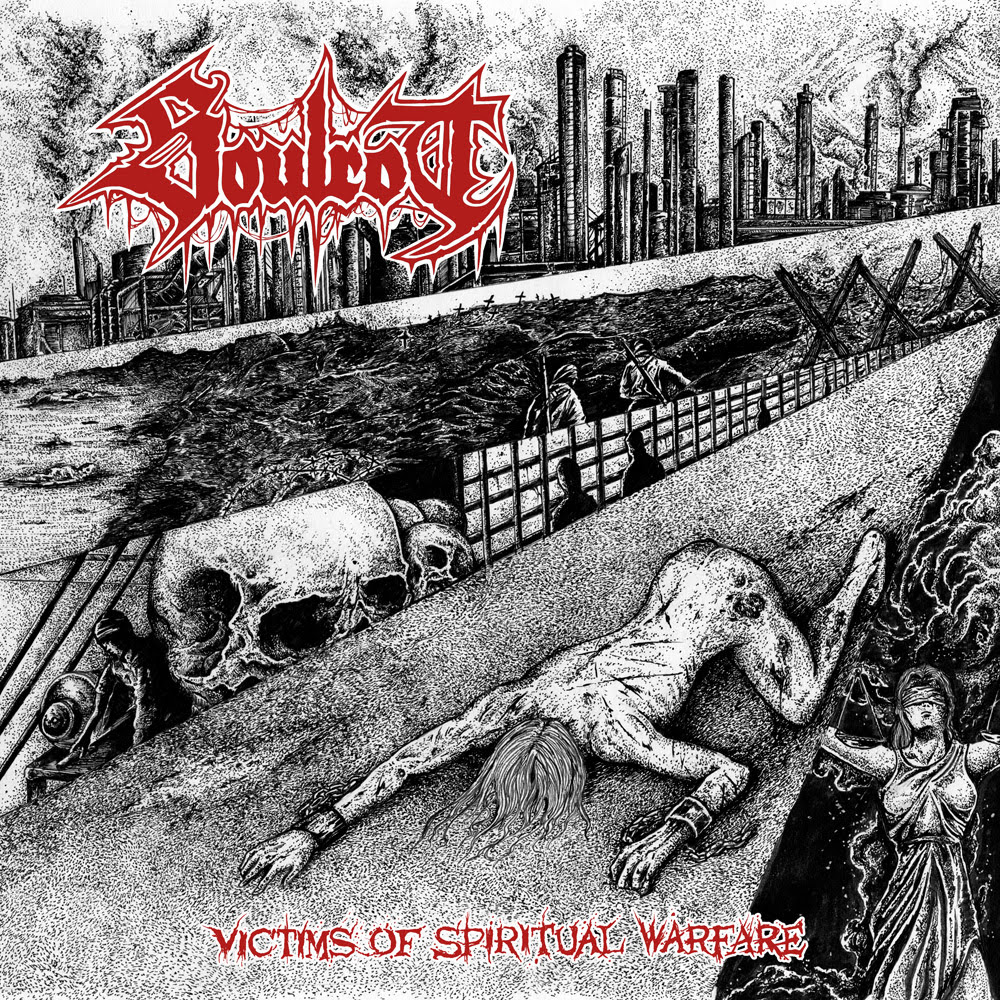 Chile's SOULROT premiere new track at "Decibel" magazine's website!