ABIOTIC Announces New Album Details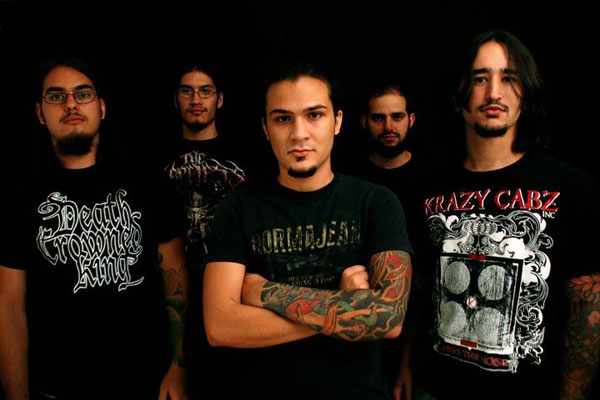 Surfacing from the heart of South Florida, Miami's Abiotic transcends high above the rest with a most preternatural sound. By interweaving well-cultivated musical dexterity and pronounced lyrical finesse, Abiotic epitomizes an unwonted entity of unmatched musicianship. In a short amount of time since the quintet's inception in 2010, this ghoulish coterie has made a paramount impact in the death metal scene and support from the masses continues to grow.

There is no doubt that Abiotic has a bright future ahead. These young Floridians never cease to amaze their listeners, and they leave crowds mind blown and chanting for an encore at every live performance. The five piece assault indisputably strives to leave a mark in the world.

Symbiosis the band's debut album is set for a October 22nd release via Metal Blade Records. Today Abiotic have revealed the album track listing and released the first single from their debut album.

Symbiosis track listing:

01. Metamorphilia
02. Vermosapien
03. A Universal Plague
04. To Burgeon and Languish
05. Hegira
06. Conquest of Gliese
07. The Singe
08. Exitus
09. Facades
10. The Graze of Locusts

The five-piece group consists of vocalist Ray Jimenez, bassist Alex Vazquez, drummer Andres Hurtado and guitarists Matt Mendez and Johnathan Matos. The band has released two singles and a seven song studio EP entitled A Universal Plague. "Vermosapien", the second track on the EP, has recently been featured on the quintet's first music video, directed by Dan Drescher.
More Tour Dates
Tags:
Abiotic , Metal Blade Records
Buy Abiotic Merch
|
Follow us on Twitter
|
Like Us
Date: Sep 06, 2012
As Reported by:
Jason Fisher