WARCHEST Announces New Lineup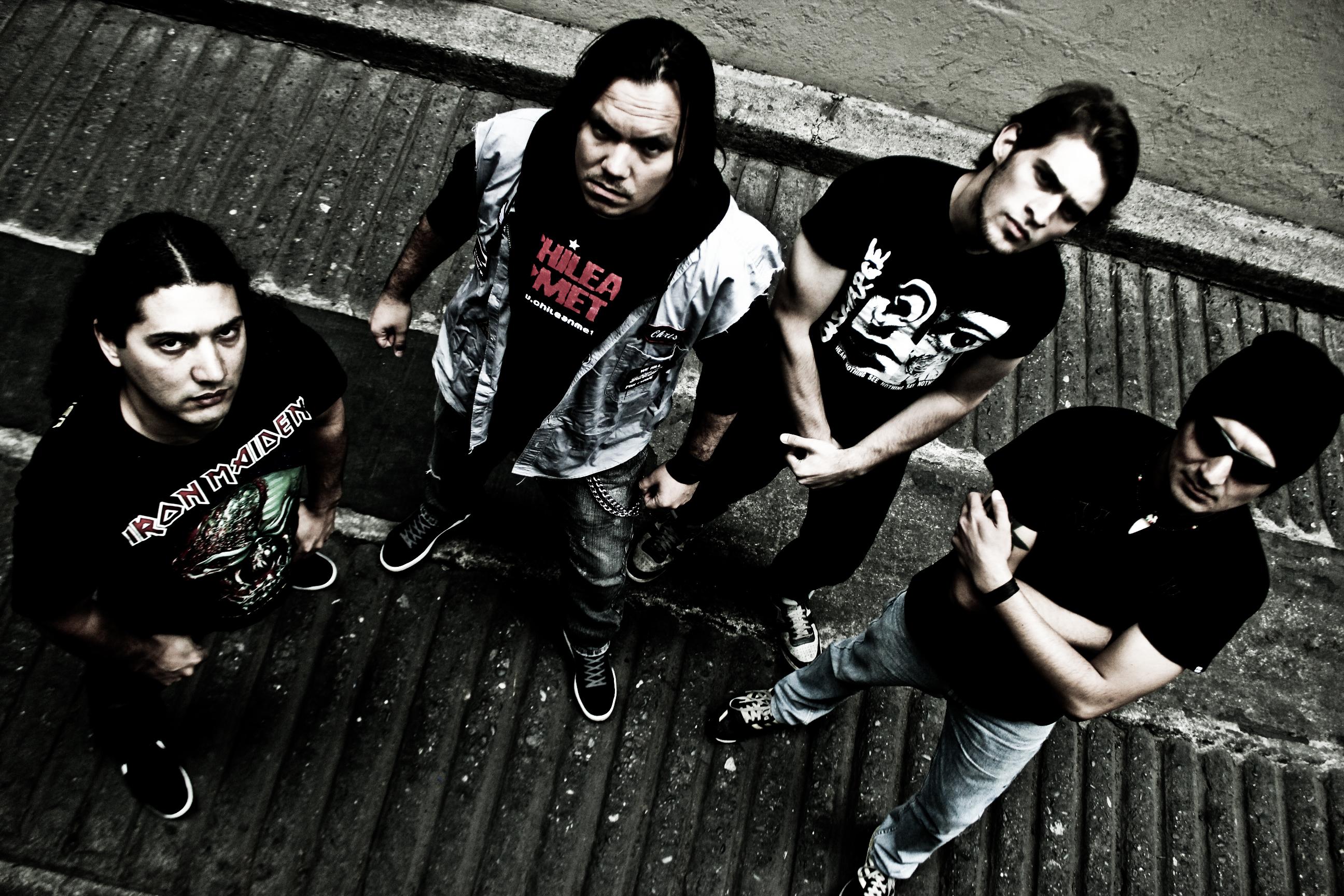 Chilean thrash metal band WARCHEST have announced the departure of their lead guitarist Domingo Vidal, leaving to Jose Tomas Garcia as the new guitar player, and the addition of Raimundo Correa (Ex-Nuclear) as a permanent bass player.

The new line up is:

Christian Peláez: Guitar/Vox
José Tomás García: Guitar
Raimundo Correa: Bass
Pato Javier Peláez: Drums

Bassist Raimundo Correa commented on the addition:
"When Cris and the members of the band Warchest contacted me to see the possibility of playing with them, first thing i did was to listen to their material, and it was a no brainer… immediately i called them back and told yes.. I'm in. I have many expectation, first of all comeback to the live shows, we are already working on rehearsals for that and in the meantime.. writing what it may be the new material or a new album some time in the future… for now focus on play the material and keep growing with them internationally".

Guitars/vocals Christian Pelaez added:
" We feel really sorry for the departure of our friend Domingo, he was a very important part on the history of the band right from the beginning and we wish the best for him in the future. We thought about on looking for a new guitar player but i made sure to convinced Jose to take over..it the right thing to do. Now... the addition of Raimundo Correa makes us happy, he brings new expectations and experience, we just want to come back to the stages and rip it out!".
More Tour Dates
Tags:
Warchest
Buy Warchest Merch
|
Follow us on Twitter
|
Like Us
Date: Oct 04, 2012
As Reported by:
Jason Fisher