Former NIGHTWISH Frontwoman Closes Her Blog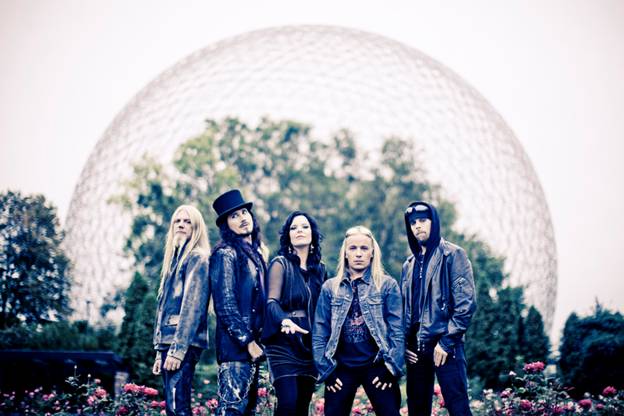 Just hours after it was announced that Anette Olzon was no longer the frontwoman of Finland's Nightwish, she closed her blog following a final farewell post.

In her final message to the fans, she wrote, "Dear blog readers: With this I say farewell to you and this blog. This blog was a way for me, as the singer in NIGHTWISH, to keep more in touch with you, NIGHTWISH fans. Now when this chapter has ended, there is no more need for me to do this blog and from today I close it.

"I want to thank you all for being my readers for so many years, for your loving support and I wish you all a happy and healthy life! Stay kind to others and live life easy!

"Lots of love, Anette Olzon (from now on just Anette Olsson;=)"
More Tour Dates
Tags:
Nightwish, anette olzon
Buy Nightwish Merch
|
Follow us on Twitter
|
Like Us
Date: Oct 02, 2012
As Reported by:
Jason Fisher