MNEMIC First Week Sales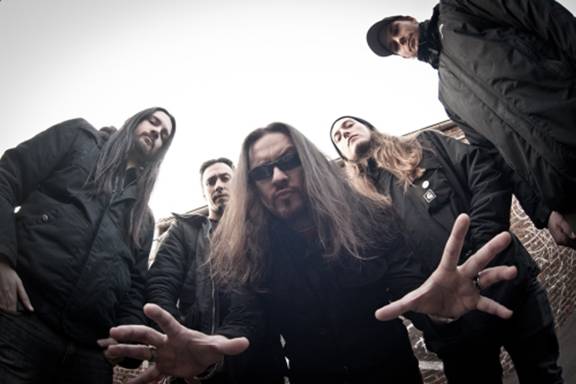 Mnemesis, the fifth studio album by Danish modern metallers MNEMIC, has debuted at #39 on the Billboard Heatseekers chart with first-week sales in excess of 700 units. Besting Sons Of The System's Billboard Heatseekers #64 debut in 2010, guitarist/songwriter Mircea Gabriel Eftemie took a break from conducting his radio interviews to share the following reaction:

"Good news for the MNEMIC campfire machine: we climbed the charts by 25 positions since the last album! A big thumbs up and thanks to everyone at Nuclear Blast USA who have been promoting the album like there is no tomorrow. Most importantly, to everyone that bought a copy of the new album, we highly appreciate the support and are eternally thankful towards all of you out there! Actually, we are throwing out eternal thank-yous-thumbs-ups-cheerios and 'skål for helvede og mojn i øjn' to everyone involved! That means 'Cheers Goddamnit and see you!' in Danish. See you very soon on tour both in Europe and the U.S.!"
More Tour Dates
Tags:
Mnemic , Nuclear Blast Records
Buy Mnemic Merch
|
Follow us on Twitter
|
Like Us
Date: Jun 27, 2012
As Reported by:
Jason Fisher