Brand New Sin Announces New Singer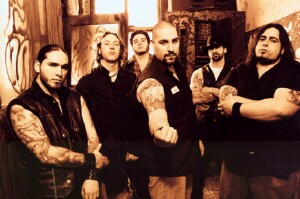 BRAND NEW SIN has issued the following update:

"BRAND NEW SIN is back! After almost five months, their hunt for a new vocalist has led them to Joe Sweet from Utica, NY. Joe is the former singer of NINE BALL, which later became NINE STORIES HIGH. Known as the front man of JOMAMA and the FUNKDADDY'S AND JOMAMA and the SOULTRANE, Mr. Sweet is also well known as the organizer of the annual Utica Music Fest, hosting over 150 up-and-coming national music acts. BRAND NEW SIN will debut their new sound at Operation Metal Siege June 14th at Peggy O'Neill's, Coney Island, NY."
More Tour Dates
Tags:
Brand New Sin, Joe Sweet, Century Media, New York
Buy Brand New Sin Merch
|
Follow us on Twitter
|
Like Us
Date: May 09, 2008
As Reported by:
jason