WITHIN TEMPTATION WIN MTV EUROPEAN MUSIC AWARD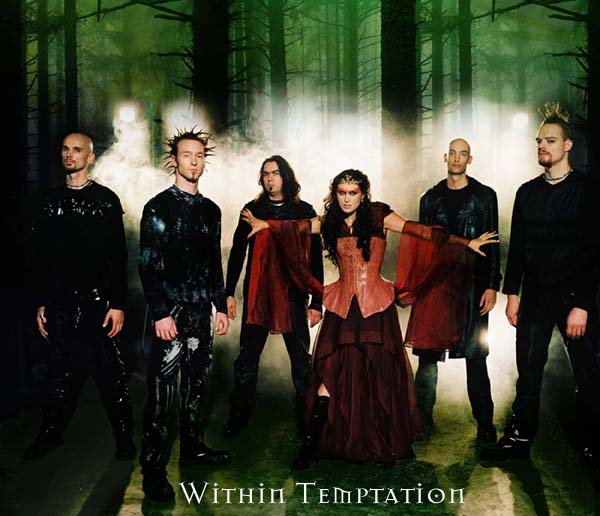 Roadrunner Records is thrilled to announce that million-selling rock act WITHIN TEMPTATION won the category "Best Dutch & Belgian Act" at the MTV European Music Awards last night. The band were also celebrating winning three TMF Awards in Belgium and Holland last month.
Within Temptation will be bringing the party to the UK later this month. Tour dates include: Tues 27 Nov – London Brixton Academy, Wed 28 Nov – Birmingham Academy, Thurs 29 Nov – Manchester Academy, and Fri 30 Nov – Glasgow Barrowlands. The band are also currently planning a extraordinary one-off show in Rotterdam on Feb 7, performing with the famed Metropole Orchestra to 12,000 fans.
We are also pleased to confirm a special CD/DVD edition of The Heart Of Everything album. The package includes an additional four tracks, five music videos, and a DVD of nine songs recorded live at the Shibuya Ax in Tokyo on July 4, 2007.
The special edition includes the hard-hitting current UK single Frozen, which tackles the subject of abuse within the family. When released in Europe earlier this year, the band decided to donate their profits from the single to Child Helpline International, a global charity of help lines working in over 150 countries.
Vocalist Sharon den Adel elaborates, "We decided to raise this topic because it's still not discussed enough in public. The victims of abuse can suffer their whole life. Abuse and violence often take place within the closed net of the family and therefore, abused children are hesitant to disclose their abuser as they can feel threatened by this person. In addition they may feel guilty about accusing a family member. Since becoming parents we have become much more aware of the subject. If you imagine for only one second this could happen to your own child, you start losing your mind. We learned when writing the lyrics to Frozen and then later filming the video how difficult it is to talk openly about this subject.
When the Frozen video was shown for the first time on YouTube, it was viewed by more than 50,000 people within a few days thus becoming one of the most viewed music videos on the website. That showed us how important it was for many people that we made a video about this issue. In the period our video is set the mother saw no other way out for her and her child than to poison her husband. That's of course not what we would suggest to anyone today. Today there are organizations that help abused families. The only way however to stop abuse, is to break the silence and talk about it. It is still a tough decision for someone to overcome their fear and ask for help. But we would like to encourage those people to seek outside help and others who see evidence of abuse not to remain silent. There are telephone help lines where you can remain anonymous and still get help. That's why we decided to support Child Helpline International."
[More info on CHI at: http://www.chiworld.org and http://www.childhelplineinternational.org/helplines/]
The full track listing is:
CD
1. The Howling
2. What Have You Done (feat. Keith Caputo)
3. Frozen
4. Our Solemn Hour
5. The Heart Of Everything
6. Hand of Sorrow
7. The Cross
8. Final Destination
9. All I Need
10. The Truth Beneath The Rose
11. Forgiven
12. What Have You Done (rock mix)
13. What Have You Done (acoustic)
14. Ice Queen (acoustic)
15. Stand My Ground (acoustic)
DVD
Live in Tokyo:
1. Our Solemn Hour
2. The Howling
3. Frozen
4. Stand My Ground
5. The Cross
6. The Heart Of Everything
7. Mother Earth
8. Deceiver of Fools
9. Ice Queen
Music Videos
1. The Howling (The Chronicles Of Spellborn game version)
2. What Have You Done
3. Frozen
4. The Howling
5. What Have You Done (US version)
Read More News
Tags:




jason

November 02, 2007


More News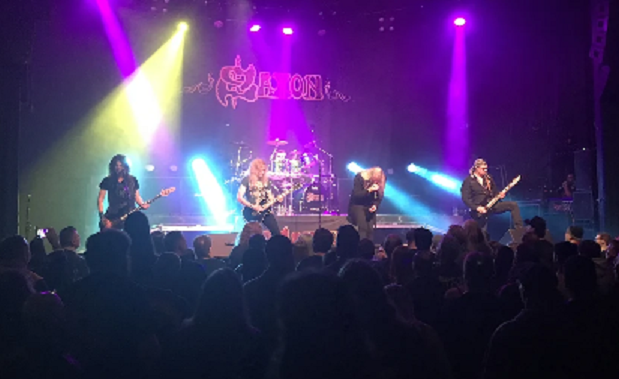 Saxon Crushes the Delmar

Hogans Goat Exclusive World Premier Video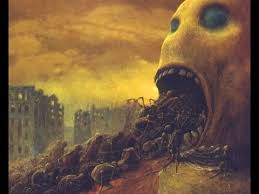 The Gauntlet: The Original Metal Site

Kazakhstan based Zarraza Debut has Dropped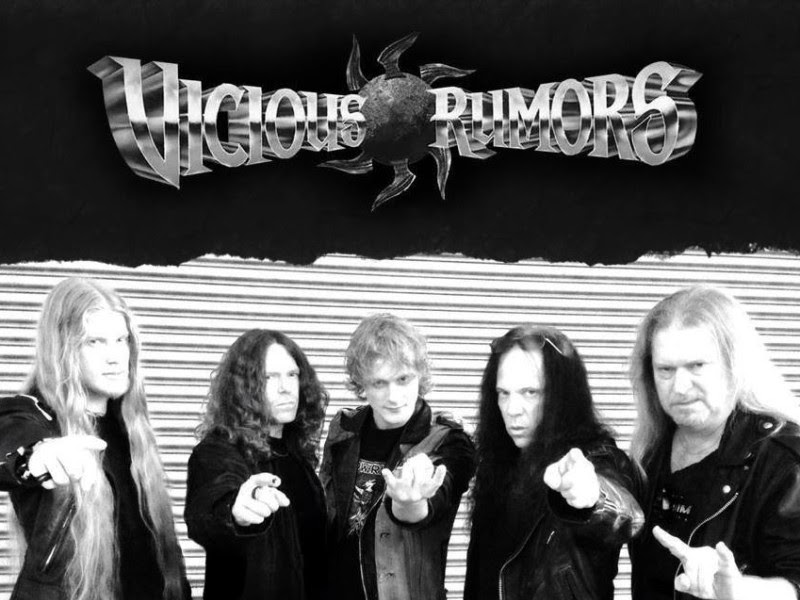 Original Bassist To Celebrate Vicious Rumors Release
More News