SIX MAGICS Announce New Album Details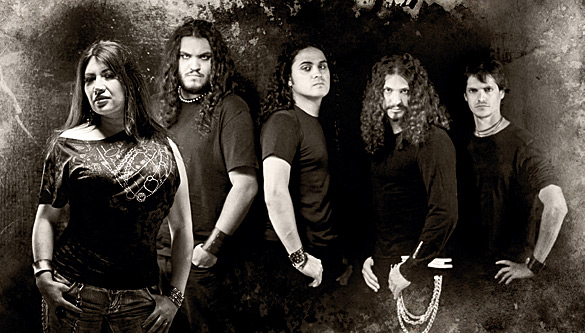 Chilean metallers Six Magics renewed the deal with Coroner Records for the release of their new album entitled "Falling Angels" scheduled on July 2nd 2012.

The female fronted quintet presents a new long and intense chapter of classic heavy metal mixed with epic, symphonic, power and progressive influences, for an over 60 minutes trip into Six Magics' world.

The cover artwork was created by Machine Room Deisgn (My Dying Br ide, Dawn of Ashes, Dope Stars Inc. and more).

The live video of "Another Name" can be seen below.
More Tour Dates
Tags:
Six Magics , Coroner Records
Buy Six Magics Merch
|
Follow us on Twitter
|
Like Us
Date: Jun 18, 2012
As Reported by:
Jason Fisher
This text will be replaced