WINTERSUN Begin Recording New Album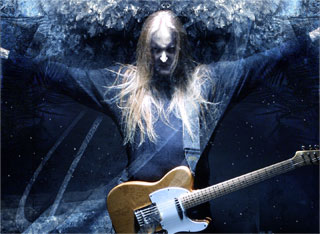 Wintersun has entered the studio recently and issued the following report:

"In this studio session we will be recording only the drums, rhythm guitars and bass. I [Jari] will continue recording the vocals, solos and synths/samples at my home 'studio'/rehearsal place during the summer. The melody/acoustic guitars I will be recording with Teemu. The mixing will take place in autumn and the release is scheduled for the end of this year.

"The album will be called 'Time' and the track titles are:

01. Sons of Winter and Stars
02. Land of Snow and Sorrow
03. Time
04. Fire
05. One with the Shadows
06. Storm
07. Silver Leaves

"Seven epic songs and quite long ones, over 65 minutes of material. It's a theme album. The music has some new dimensions, but has also the recognizable 'WINTERSUN style.' So hopefully you will stay patient, the wait will be worth it!"

More Tour Dates
Tags:
Buy Merch
|
Follow us on Twitter
|
Like Us
Date: May 07, 2006
As Reported by:
jason