NOTHGARD Announce Line-up Change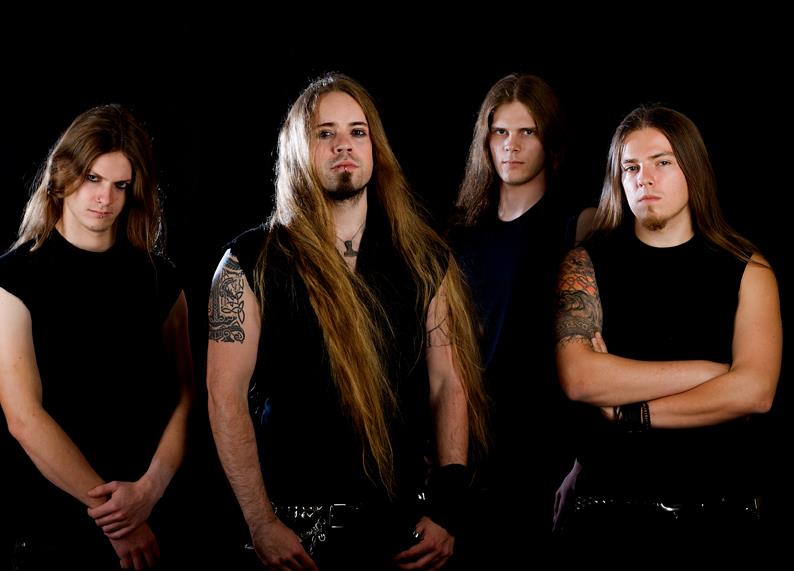 NOTHGARD have issued the following update:

"It has been a while since we have announced official and important changes. Today we can confirm a great step concerning the bands' line-up. Last year our keyboard-player and the rest of Nothgard went separate ways what led us into a four-man-group. Now we hired a fifth member again – no, not a new keyboard player, but rather another virtuous string-raper. None else than WOLFCHANT's lead guitarist Skaahl.

Our Czech friends were already able to get a picture of what is new due to Nothgard's performances during the Dawn Of Heathen Warriors Tour in March 2012. What does it mean to play with three guitars and one bass? Follow the link below and check it out or: Visit the first official Nothgard-show with the new strong line-up on July 14-2012 at the Eternal Hate Fest in Czech Republic. Stage time: 10.15 pm. (Below) you can watch our latest video recordings, which show Nothgard's variable three-guitar powers."
More Tour Dates
Tags:
Nothgard
Buy Nothgard Merch
|
Follow us on Twitter
|
Like Us
Date: Jul 04, 2012
As Reported by:
Jason Fisher