MORBID ANGEL On Being Denied Entry To Canada - "The Border Agent Had A Critter In Her Coochie"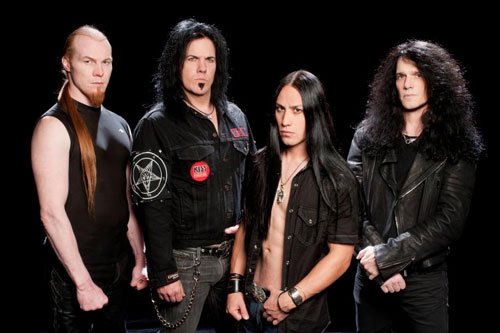 MORBID ANGEL were denied entry to Canada last week, forcing the cancellation of their two scheduled shows in Montreal and Toronto.

Frontman David Vincent has issued the following statement:

"The border agent had a critter in her coochie and simply found ancient reasons why she was refusing us entry. Yes we have been there dozens of times over the years. Why this happened this time is anyone's guess. It's unfortunate yes but my arguing with the bitch was only going to add more drama and possibly arrest to an already painful situation. Apologies to our friends and fans..."

Remaining dates can be found here.
More Tour Dates
Tags:
Morbid Angel
Buy Morbid Angel Merch
|
Follow us on Twitter
|
Like Us
Date: Oct 02, 2012
As Reported by:
Jason Fisher