BILL WARD Asked To Be Removed From All Black Sabbath Images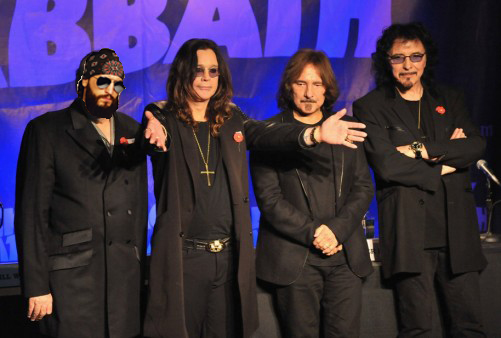 Black Sabbath/Bill Ward Photo Statement

"At the request of Bill Ward, through his attorney, so as to not give the public the wrong impression about his involvement in the current Black Sabbath lineup, we have temporarily removed Bill Ward's images from the main
pages of the blacksabbath.com official website. In accordance with Bill Ward's attorney's request, we are doing so for the duration of the forthcoming shows." BLACK SABBATH

Yesterday, The Gauntlet reported that Bill Ward had been shopped out of all Black Sabbath photos.
Upcoming Tour Dates
Jul 25, 2013
Jul 27, 2013
Jul 29, 2013
Jul 31, 2013
Aug 02, 2013
Aug 04, 2013
Aug 06, 2013
Aug 08, 2013
Aug 10, 2013
Aug 10, 2013
More Tour Dates
Tags:
Black Sabbath , bill ward
Buy Black Sabbath Merch
|
Follow us on Twitter
|
Like Us
Date: May 19, 2012
As Reported by:
Jason Fisher