Ex-Mastery Drummer Kevan Roy Turns To Crowdfunding Site Indie Go-Go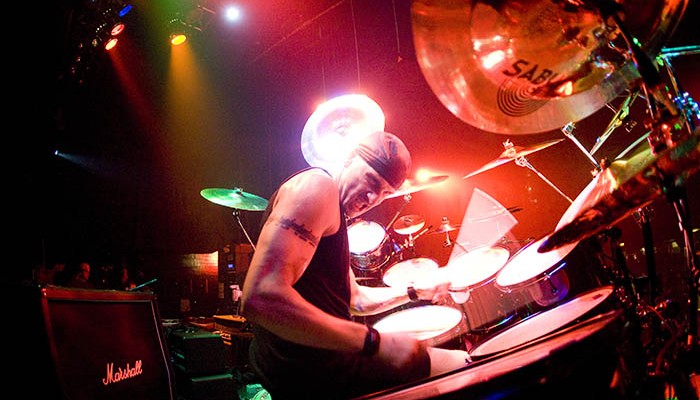 Ex-Mastery drummer Kevan Roy has launched a crowdfunding campaign on Indiegogo to help fund the new instructional metal drumming website www.MetalDrummingMastery.com. The funding will be used to help with the cost of video production, web programming and promotion for the website and enable Roy to offer more free content for aspiring drummers around the world. Those wishing to contribute to the campaign can do so online at this location
"When I set out to create MetalDrummingMastery.com, I thought I had a pretty cool idea in the works. It has turned out to be even more than I imagined, and the response I've been getting so far has been overwhelming! The challenge, is that it has consumed every minute of my existence for many months now. I have been fortunate enough to be able to do the bulk of the work myself from the beginning, but there are simply not enough hours in the day to do everything that drummers around the world are asking for," said Roy. "So I am reaching out to music fans to see if they can help me hire the necessary people for video production and web programming, so that I can focus exclusively on creating lesson material as well as provide many hours of free instructional content. I believe we have the ultimate portal for drumming online in MetalDrummingMastery.com and with some help from the fans we can make this a one-stop shop for drummers around the world!"

Kevan is currently working on a new metal project and is expected to make announcements in the coming weeks.
More Tour Dates
Tags:
Mastery, Kevan Roy
Buy Mastery Merch
|
Follow us on Twitter
|
Like Us
Date: Oct 22, 2012
As Reported by:
Jason Fisher