Prosthetic Records To Release Three Marty Friedman Albums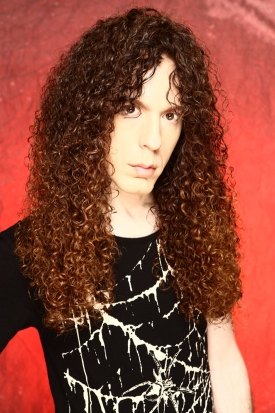 Three recent albums by pioneering guitarist Marty Friedman – whose groundbreaking work with Megadeth and Cacophony continues to receive international acclaim to this day – will receive North American releases by Prosthetic Records on August 14. Two of the titles – 2010's Bad D.N.A. and 2008's Future Addict – have until this year only been available in Japan, where Friedman now lives, while 2006's acclaimed Loudspeaker, originally released Stateside by Shrapnel Records, will be made available domestically once again. You can head over to the Prosthetic store now to pre-order a bundle consisting of all three titles!

Friedman rose to prominence when he co-founded the revolutionary guitar band Cacophony with his friend Jason Becker. From there, he joined metal legends Megadeth in 1990, who would soon go on to write and record the thrash metal classic Rust In Peace. Throughout his decade-long stint with the iconic group, during which the band sold 10 million albums worldwide, aside from lending his unmistakable "exotic" sound to the band, Friedman co-wrote the music to several notable songs, including the title track to the multi-platinum "Countdown To Extinction," Youthanasia's fierce opening statement "Reckoning Day" and Cryptic Writings' haunting "Trust."

During his tenures with Megadeth and Cacophony, Friedman recorded four solo albums for the seminal guitar label Shrapnel Records. He continued making solo albums after he left Megadeth in 2000, releasing seven – including Music For Speeding, which was released in the U.S. by Steve Vai's Favored Nations in 2003 and supported by an American tour alongside Chris Poland and Alex Skolnick – over the past decade alone. Until now, most of those releases have been unavailable outside of Japan, where Friedman moved in 2003.

In Japan, Friedman became an enigma of sorts: Armed with a fluency in the Japanese language, he left a platinum-selling American band to start from nearly zero to pursue his longtime dream of becoming a unique part of the Japanese domestic music world. That mission was accomplished, for between his solo releases and works with Japanese musicians, Friedman has performed at the largest venues in Asia, including three shows at Budokan, and played on and wrote several Japanese Top 10 hits, including a #1 single in 2011 and a #3 single in 2012.

At the same time, Friedman also became a popular Japanese television personality who not only hosted several programs, but was even featured in national ad campaigns for Fanta and Sumitomo Bank. He estimates he has made well over 400 network TV appearances in Japan, including three televised sold-out solo performances with the Tokyo Philharmonic Orchestra.
More Tour Dates
Tags:
Marty Freidman , Prosthetic Records
Buy Marty Freidman Merch
|
Follow us on Twitter
|
Like Us
Date: Jun 14, 2012
As Reported by:
Jason Fisher