SABATON Reveals New Album Details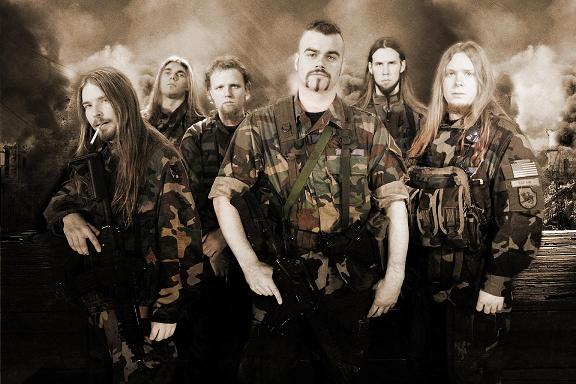 Swedish epic metallers SABATON will release their sixth studio album Carolus Rex in North America on May 22nd and in Europe on May 25th. The theme of the album is the Swedish Empire; lyrical references are to the Kingdom of Sweden between 1561 and 1721 and are sung entirely in Swedish.

SABATON members share:

"For the first time ever, we have had an expert to help us out with the theme, the well-known Swedish historian Bengt Liljegren. We have also added some extra time in the studio to find the absolute right sound on Carolus Rex, and our producer, Peter Tägtgren, says that this album will mark a brand new standard for how a heavy metal album should sound like!"
Liljegren's previously published works include acclaimed biographies of Karl XII, King of Sweden among others. He has also appeared on the popular Swedish television series "Boston Tea Party."




The Carolus Rex track listing is:

01. Dominium Maris Baltici ["The Dominion Of The Baltic Sea"]
02. Lejonet Från Norden ["The Lion From The Nordic Countries"]
03. Gott Mit Uns ["God With Us"]
04. En Livstid I Krig ["A Lifetime of War"]
05. 1 6 4 8
06. Karolinens Bön ["Carolin's Prayer"]
07. Carolus Rex ["Charles King"]
08. Ett Slag Färgat Rött ["An Impact Dyed Red"]
09. Poltava
10. Konungens Likfärd ["The King's Funeral"]
11. Ruina Imperii ["The Fall Of The Empire"]

Tourdates can be viewed here
More Tour Dates
Tags:
Sabaton, Nuclear Blast Records
Follow us on Twitter
|
Like Us
Date: Feb 17, 2012
As Reported by:
Jason Fisher