Lords of Acid Was aMEAzing at the Nokia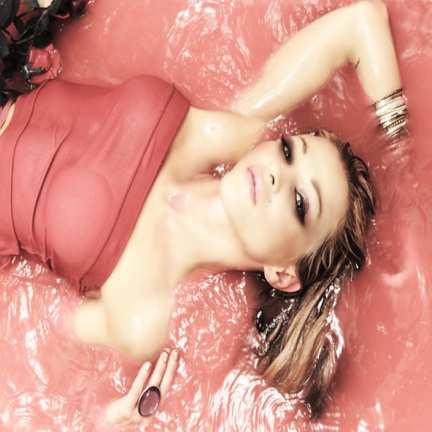 Lords of Acid returned to Club Nokia in Los Angeles on Wednesday night to kick off their 2011 Sonic Angel Tour. The Cirque du Fetish like atmosphere began as newly crowned club princess DJ Mea opened up the set with 'Drink My Honey'. Within the first few seconds of taking the stage, DJ Mea seemed to have shakin' any nerves off and became one with the music. It soon noticeable that newly crowned frontwoman was in charge of the stage as she moved around in her bikini top and frequent costume and hair changes. What may have been lacking with previous vocalist Lacey Connor's became the highlight of new vocalists DJ Mea's antics on and around the stage. Although the show was more club themed this time around, it was still visually stunning and fan sentiment was that the band rocked the house.
Main man Praga Kahn seemed to be enjoying things more this time around, although it may have been a few extra shots with the band members backstage. However inebriated he may have been, he didn't miss a beat on stage and kept the club vibe going throughout the show and two encores.
If you are in the mood for something different than the typical metal show with fans wearing their favorite screamo t-shirt, then check out the Sextreme Ball and let your inhibitions run wild.
03/06/2011 - SEATTLE, WA - STUDIO 7
03/08/2011 - SALT LAKE CITY, UT - CLUB SOUND
03/09/2011 - DENVER, CO - SUMMIT MUSIC HALL
03/10/2011 - KANSAS CITY, MO - THE RECORD BAR
03/11/2011 - CHICAGO, IL - CUBBY BEAR
03/12/2011 - MINNEAPOLIS, MN - GROUND ZERO
03/13/2011 - DETROIT, MI - BLONDIES
03/15/2011 - CINCINNATI, OH - THE MOCKBEE
03/16/2011 - ATLANTA, GA - MASQUERADE
03/17/2011 - ST. PETERSBURG, FL - STATE THEATRE
03/18/2011 - NEW ORLEANS, LA - HOWLIN WOLF
03/19/2011 - HOUSTON, TX - SCOUT BAR
03/20/2011 - SAN ANTONIO, TX - BACKSTAGE LIVE
03/21/2011 - CORPUS CHRISTI, TX - THEOS
03/22/2011 - DALLAS, TX - TREES
03/23/2011 - TULSA, OK - THE MARQUEE
03/24/2011 - AUSTIN, TX - EMOS
03/25/2011 - EL PASO, TX - CLUB 101
03/26/2011 - PHOENIX, AZ
Read More News
Tags:
Lords of Acid, Praga Kahn, DJ Mea, show review



Jason Fisher

March 04, 2011


More News

Read about Darker Half and their newest album, If You Only Knew

Deleo's "Mythomania" to be released June 19th!

Secret Bad Boy release a slow-jam for nihilists: It Was Always Too Late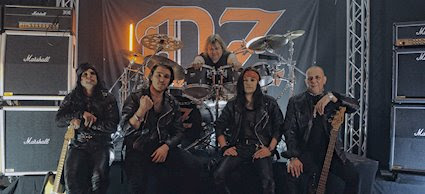 Oz has returned with their new album "Forced Commandments" after 2 years!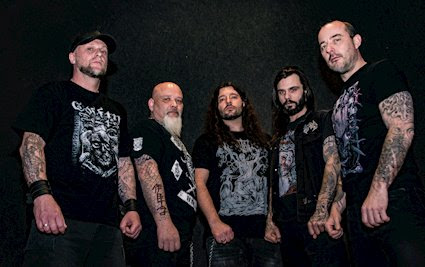 Sinister to release their new album "Deformation Of The Holy Realm" later this month