Mary Magdalan Dragonfly show review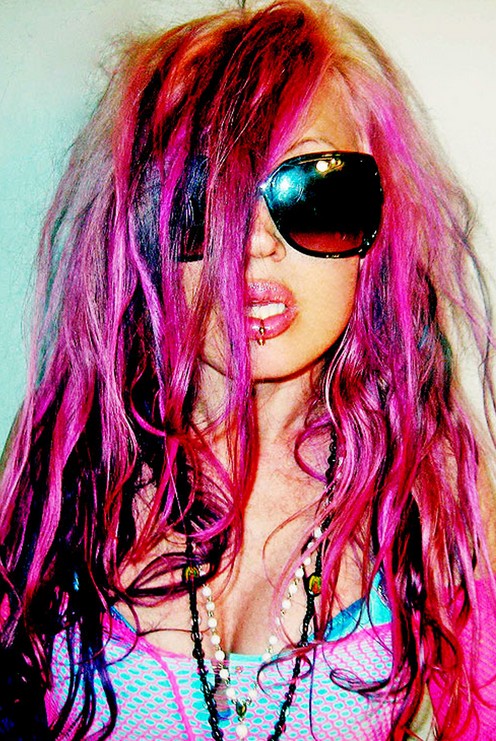 The fog machine was emitting chalky ambiance while the 'something-epic-is-about-to-happen' intro music played for nearly ten minuets before Mary Magdalan herself emerged onto the stage singing 'I should Kill You'; a song with an ghostly Eminem meets Alice in Chains quality to it. The Dragonfly was full on this Wednesday night which is definitely a testament to the growing buzz surrounding the upcoming sensation that is Mary Magdalan. The band consists of four people, Mary Magdalan, a DJ named Gzus, a lead guitarist named Jizm and apparently a new bass guitarist who's not mentioned on the bands website. The sound was surprisingly full despite the fact that half of the music (the keyboards, drums, and samples) were coming from the DJ and not actual instruments. I've seen industrial bands that use drum machines when playing live before and the piped in sounds are usually very hollow in comparison to the live players, but Gzus has obviously devised a way to get them to mix together perfectly. The only disconcerting thing about it was the fact that there were no real pauses between songs because the electronic sounds of the next track would immediately start as the last one finished, not giving the audience a chance to clap, or breath; though the pace did match the frantic quality of the music and the performers themselves. Mary is an angry little ball of fire pulling off her raps as well as the big vocal melodies all while thrashing about on stage. The new bass player, dressed like Heath Ledger's joker, bounced around frantically like a mental patient making evil faces and even the DJ was exuberantly rocking out to the beat of the music. They played pretty much all of the songs that can be found on the bands MySpace like breakout hit "Dirty Trash" which has a hook that is impossible to get out of your head, "Debbie Unglued" which is a raw, heart felt, diatribe about her mother, "Scrape the Day Away" where Mary's voice again has a resemblance to Layne Staley, and what could be considered the bands hit since the video has done so well on the internet "Mind at War". A cover of Britney Spears "Toxic" was an interesting highlight. Their take on it being much heavier of course. In a rare moment for a local show on a Wednesday, the crowd demanded an encore, even though it seemed like the show was definitely over, they got back up on stage and did their drug ballad "Rehab" where about 50 different drugs are named in the lyrics. Mary Magdalan's music is a strange mix of hip hop, heavy metal, blues rock, and industrial music. Another shocker considering the fact that half the music is done via DJ, it sounds even better live than it does on the recordings. The music is much heavier, much fuller, and amazingly mixed. Mary's American tour is currently underway and coming from someone who's seen hundreds of live shows, this is one band that is definitely worth checking out.
Be sure to catch Mary Magdalan on tour now with Blue Felix, Rikets and guest host Pandie Suicide.
6/4 Amarillo, TX @ Club Khaos
6/8 Tulsa, OK @ The Marquee
6/11 Kansas City, KS @ Aftershocks
6/12 Cedar Rapids, IA @ 1st Avenue Live
6/16 Chicago, IL @ Reggie's
6/17 Columbus, OH MEET & GREET @ Poison Girl Tattoo
6/18 Sandusky, OH @ The Underground
6/19 Detroit, MI @ Blondie's
6/23 New York
, NY @ Webster Hall
7/2 Austin, TX @ The Encore
7/3 Dallas, TX @ Prophet Bar
7/4 Houston, TX @ BFE
more dates expected shortly
Read More News
Tags:
Mary Magdalan, System of Freaks, tour, junkies



Colette Claire

June 03, 2010


More News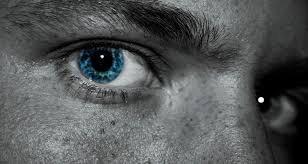 Multi-Platinum Producer-mixer-engineer fires up Blue Eyed Christ and delivers a seminal work
GIMME METAL: Guest DJ Specials With Imperial Triumphant, Valdrin, And Ingested Announced; Weekly Metal Chart Posted And More!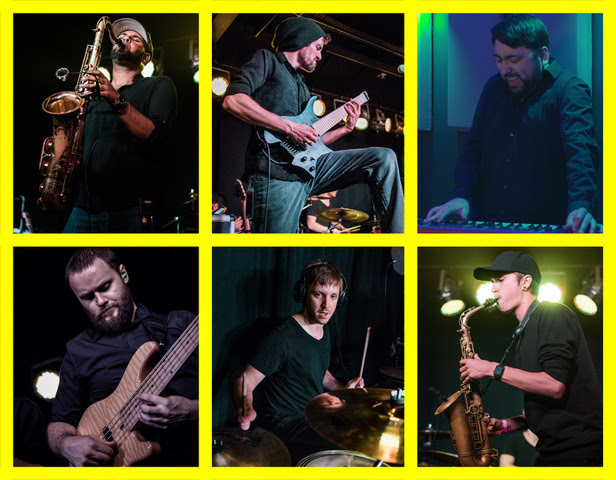 Earth's Yellow Sun Begin Illustrating Prog Masterpiece "The Infernal Machine" With Intense Animation!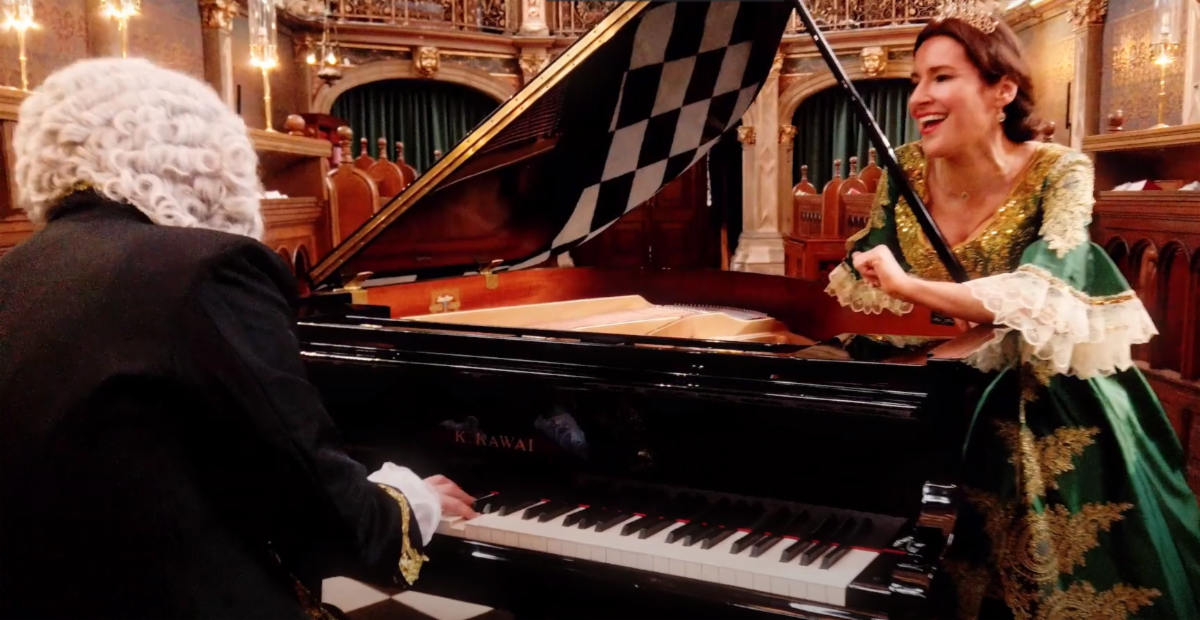 SPACE ELEVATOR Performs "Queen For A Day" With Freddie Mercury Collaborator Mike Moran!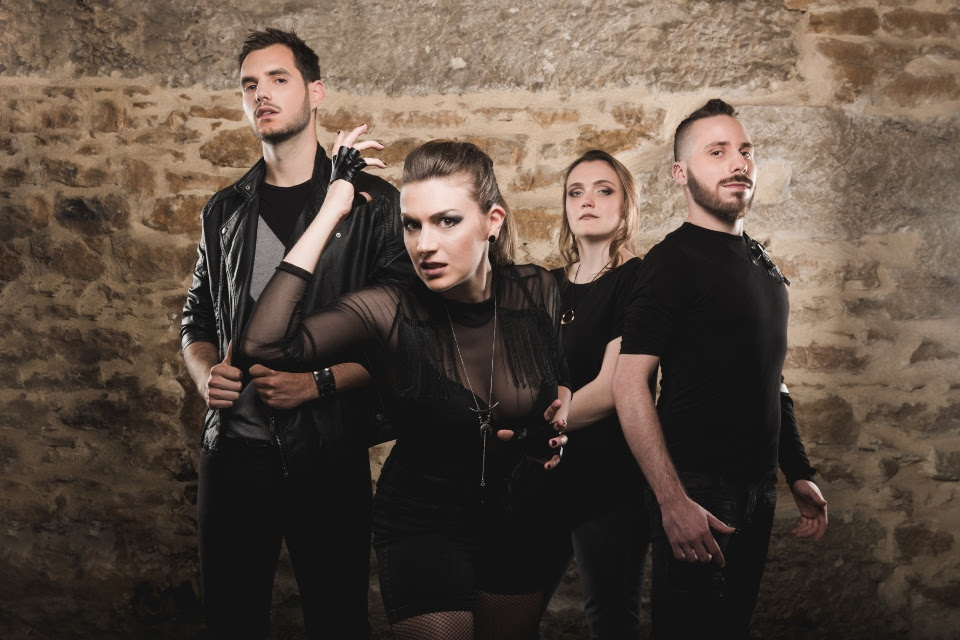 BENEATH MY SINS Announce New Shows And Festivals For 2020/2021!