Another Black Day Frontman Comments On New Single And Five Finger Death Punch Tour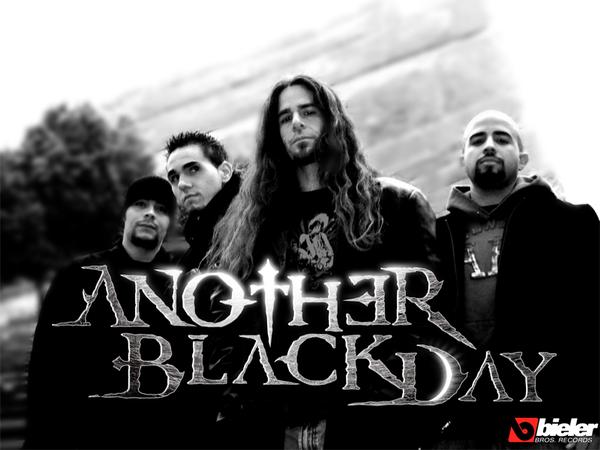 Following the massive success of their Top Twenty, debut single "Wicked Soul", ANOTHER BLACK DAY are storming radio with the second single from their self-titled debut. Carrying the same moniker as the band and album, "Another Black Day" will officially impact radio this week, and marks a shift into heavier gears for the Florida based metal quartet. The track has already amassed an impressive lineup of major rock stations in support, including WIIL Chicago, WRIF Detroit, KJML Joplin, WKLQ Grand Rapids, WJJO Madison, KBRE Merced, KEYJ Abilene, KHTQ Spokane and WJRR Orlando.

Another Black Day frontman, Matt Wilkof, recently checked in with his thoughts on the song's pending impact: "This song really brings out our bands energy and encompasses more of what we are all about. We definitely think it has more intricate detail music-wise."

While the impact of the band's second single would have been enough to satisfy the hunger for most Another Black Day fans, the band was also part of this week's biggest metal news, when FIVE FINGER DEATH PUNCH officially announced their fall headline tour, featuring Another Black Day as well as In This Moment and Bury Your Dead.

Wilkof weighed in with his excitement about Another Black Day's inclusion on the highly anticipated bill: "We're all very excited about being part of the bill for the upcoming tour with Five Finger Death Punch, In This Moment and Bury Your Dead. It's definitely going to be a breakthrough tour with those amazing bands. We are honored to have the opportunity to play with a band like Five Finger Death Punch that has broken through mainstream radio. This paves the way for new bands like us, to show people who we are and what our music is about. This will be a killer tour and will hopefully help us get to the next level as a band."

Another Black Day's self-titled debut album featuring "Wicked Soul" and "Another Black Day" is in stores now through Bieler Bros. Records.

More Tour Dates
Tags:
Another Black Day, Five Finger Death Punch, Bury Your Dead, Wicked Soul
Buy Another Black Day Merch
|
Follow us on Twitter
|
Like Us
Date: Aug 14, 2008
As Reported by:
jason