DISMALIMERENCE's "Tome: 1" Out Now on Transcending Records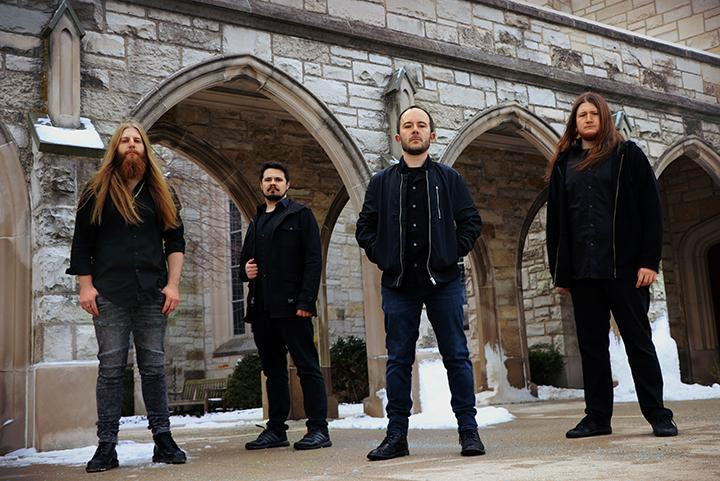 Chicago black metal band DISMALIMERENCE have released their debut full-length album Tome: 1. The album is available through Transcending Records on vinyl (black and gold marble editions), CD and digital formats.
Purchase Tome: 1 on vinyl and CD here:
transcendingrecords.com/collections/pre-orders/products/dismalimerence-tome-1-pre-order-only
Stream and download the album at this location:
dismalimerence.bandcamp.com/album/tome-1
---
Evoking the cold fury of emotive black metal powerhouses like Woods of Desolation and the warmer approach of artists such as Panopticon is Chicago's own DISMALIMERENCE. A blistering yet beautiful Black Metal outfit whose origins date back to the year 2011 and a dark time in the life of front man and guitar player Elijah Cirricione. The band's eight track debut full length Tome: 1 puts DISMALIMERENCE in place to be a group to be acknowledged in the US Black Metal scene.
Elijah began to craft the album that would become the group's debut full length, Tome: 1, when going through what can only be described as an emotionally crushing period of his life time. Although the band took the backseat for a few years, in 2018 DISMALIMERENCE took shape and finished Tome: 1 through the addition of guitar player Matt Mifflin, bassist Craig Hamburger, and drummer Joey Casillas. The quartet have gained a considerable following in the metal scene of their home city of Chicago, playing a multitude of shows with bands such as SepticFlesh, Ensiferum, and Saor.
---
For More Info Please Visit:
www.facebook.com/Dismalimerence/
Dismalimerence.bandcamp.com
twitter.com/dismalimerence
www.instagram.com/dismalimerenceofficial/
www.transcendingrecords.com
Read More News
Tags:
Dismalimerence, New Video, New Single, New Album, Heavy Metal



Teddy

June 28, 2020


More News
Prog Power RED CAIN Shares Black Metal Influenced Single "Baltic Fleet"
BLOODY HAMMERS Releases Retro Sci-Fi Music Video for Eerie New Track "Not Of This Earth"
REPAID IN BLOOD Release Music Video for "Ritualistic Stoning"
TRAGEDY IN HOPE Releases New Single "Insomnious Autumnal Night"
THE AMENTA unveils new second single 'An Epoch Ellipsis'