Black the Sky Debut EP is in the Wild, One of the Most Inventive Albums in Years!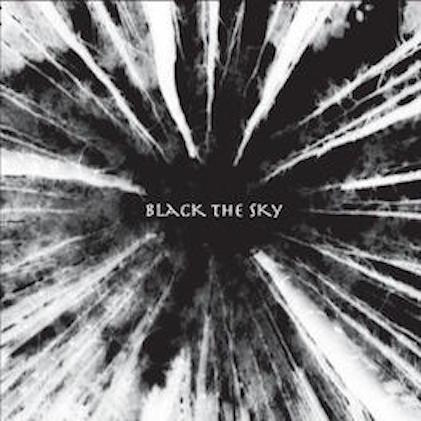 Lets talk about this music. What we have here is an EP with five phenomenal tracks. They are so good its difficult to pick a favorite.
This is a band of contrast Dark and Light. Often you will hear the groove and melody at about 30Hz (below 20hz is subsonic) This low sound gives the band a big presence. But...as I said it is Dark and Light, it is an album of extreme contrast. For example you might hear a very low D accompanied by a tom rhythm, with a lite high and Sprite soft ringing of the ride...or perhaps an atonal click like sound on a chocked snare.
What this band understands is something fans have been waiting for and that is contrast. These lads fully understand that the low will start to sound normal without contrasting it with higher notes. The contrast provided by a very clever drummer and the vocalist who is quite simply a beast in the blues, soul, gritty sound with occasional blood curdling screams. And if these don't make the hair on the back of your neck stand up, you might want to check your pulse. The singer alone is a demonstration in contrast which is really a welcome timbre for many. So many in fact that the band has basked in high critical acclaim and has received a number 1 in New Jersey from Reverb nation.
These boys all hail from Jersey and call it headquarters.
Craigslist, the dark abyss for musicians. It's been said that nothing good can come from a Craigslist ad. And if you're a musician I'm sure you can relate! But fortunately that was not the case for Black the Sky. It all started from a Craigslist ad.
By the summer of 2017 drummer Beckett Grealish, guitarist Jack Gaydos and bass player Jimmy D had been jamming together for over a year. They had tried out a few singers, but nothing was clicking. It was starting to feel like their calls weren't going to be answered. Unbeknownst to his other band mates Beckett put out an ad on Craigslist. And this is where it all starts.
Dealing with the loss of one of his biggest musical influences, singer Jarod Richardson wanted to somehow turn this negative loss into a positive. Following the death of musician Chris Cornell, he decided to give Craigslist one last chance and see if there was anything out there. As he scrolled through the bottomless void of listings one popped out: "Legit ORIGINAL Grunge/Hard Rock band needs lead singer/vocalist". Curious, he decided to respond. And the unit is born.
The tracks on this record are all giants, with inventive little hooks you've never heard before.
Brief Song rundown
1) I know your mind
I know your mind begins with a low very cool revving sound like a funny car getting ready to drag race. On this one you will also hear the slight ring on the ride. The singer is quite soulful and could at times be mistaken for the late Chris Cornell. I hate to make a comparison here but its a good voice and has a good range. Then at 3:05 seconds, whats this? ... a honky tonk guitar solo. Lyrically, for me the title says it all.
2) Back from the Bottom:
Everyone does time at the bottom, yes? Personally I went back there so many times eventually my vitals went flat for 3 mins. So I'm not sure we are talking about the same thing but this is what the song says to me. The music starts with an acoustic sound with maybe a stereo chorus pedal. It then alternates to perhaps the muddiest sound yet. The alternating continues through the song.
3) Soul Savior:
Hand drums kick off the the tune with some good acoustic guitar (12 string?) and softer vocals. Gradually Jarod ascends in volume and pitch until at about 3:15 where the distortion pedal brings in the stronger feeling and then a solo with a very cool tone. I should mention that all the solos have a unique tone that I could not replicate at home.
4) Down to the river.
Starts with a beast of an intro and then flips to a shuffle and the singing begins. This is a very low shuffle, and we hear a short base solo. On this tune we can hear Jarod really reaching, And I am going to do my pet peeve again: But this is reminiscent of Audioslave's "Revelations." I guess I don't mind this comparison, because Cornell was great and its often spooky how similar they sound at certain places, but at the same time Jarod is quite multi-dimensional. For example he closes this song with a less grungy gritty tone and does a little howl and coda.
5) Deep inside:
Beginning with another singular riff and softer refrain. We can hear that choked hat on the kit, Beckett is without question one clever and stylistic drummer. At 1:36 Jarod lets it all out of most of it anyway. There's another more passionate vocal dump and then a steady lower volume through the outro. These are definitely highlights.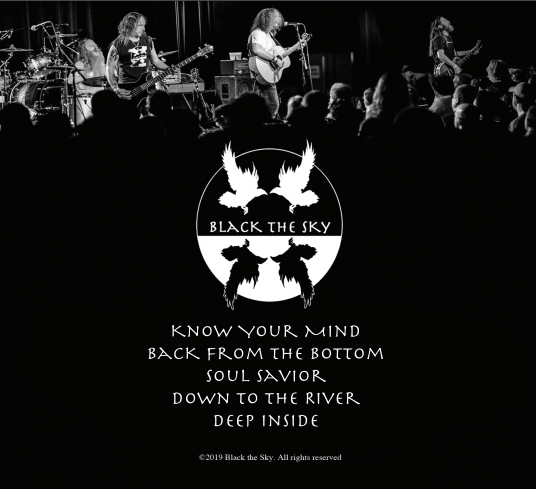 On January 24, 2020, New Jersey-based rockers Black the Sky drop their debut EP bringing their blend of heavy, dark, dirty riffs, aggressive hypnotic grooves, and soulful vocals with powerful unhinged screams. The independent self-titled digital album will be available on iTunes/Apple Music, Amazon Music, Google Play Music, Spotify, and numerous other digital music outlets/streaming services. In addition, Black the Sky's EP will be available in limited quantities on compact disc through CD Baby. The EP includes the following hard-hitting tracks:
Know Your Mind
Back from the Bottom
Soul Savior
Down to the River
Deep Inside
For more information about Black the Sky (including upcoming shows and their past performances supporting national acts such as King's X, Kix, Crobot, Faster Pussycat, Bang Tango, Black Water Rising, Royal Bliss, and Them Evils), please visit
BlacktheSkyMusic.com
.
Here is a preview of the release at launch:
Go see that show tonight. If it isn't impressive music thegauntlet.com will refund your ticket price.
Read More News
Tags:
Black the Sky, reviews, New Jersey, album review, review



Kenny

March 06, 2020


More News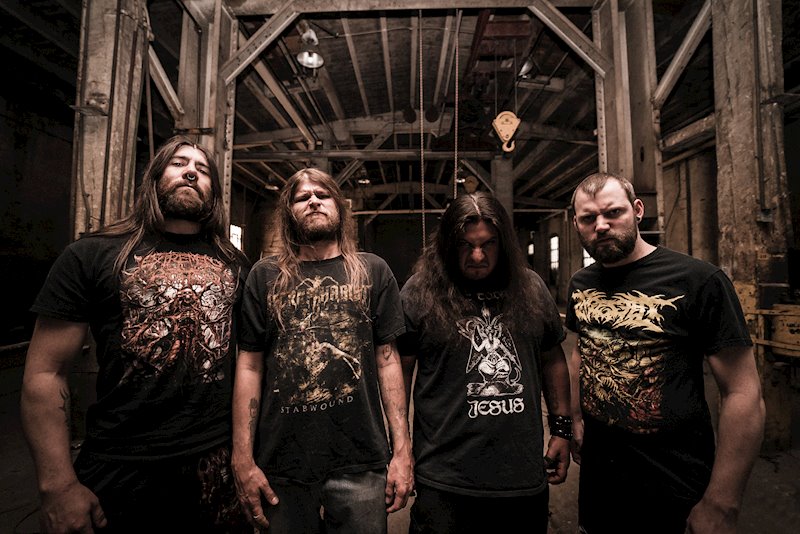 Angelic Desolation to self-release their debut album, "Quorum of Unspeakable Curses"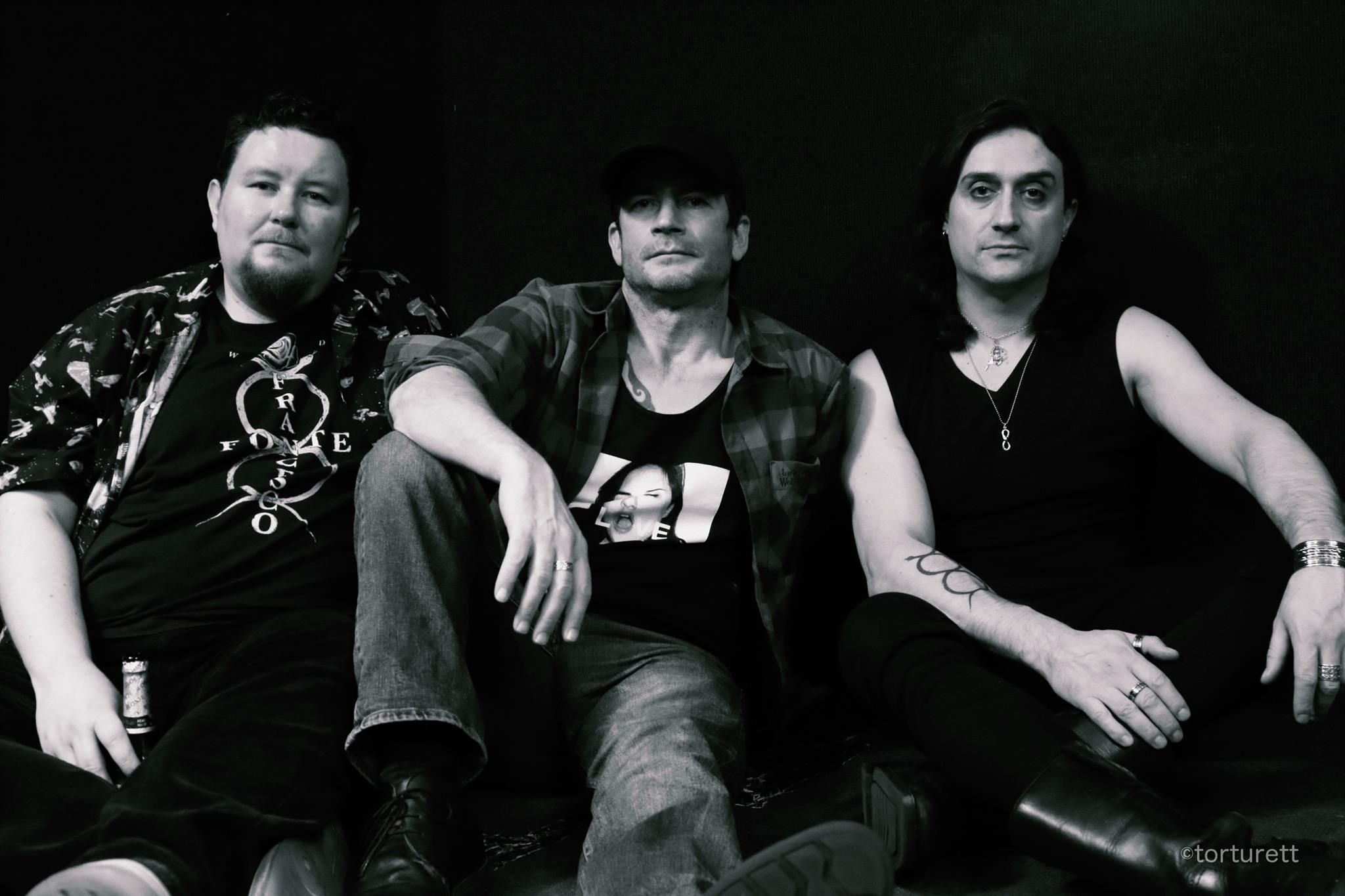 Read about 8SNAKE and their new surprise album 'Kuiper Belt'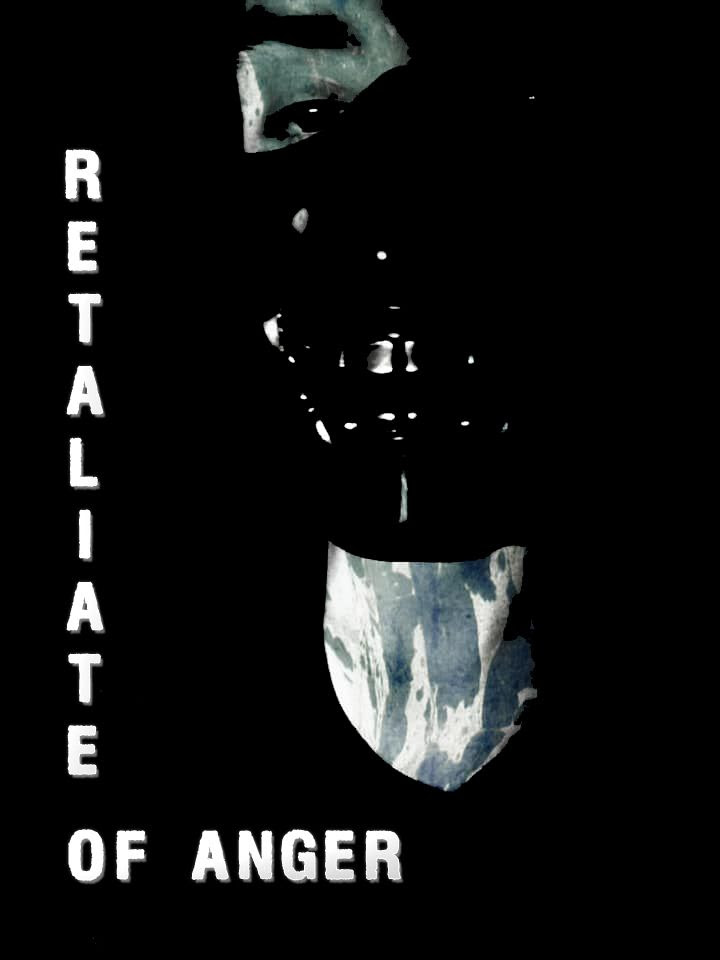 ELECTRO-INDUSTRIAL / GLITCH PROJECT RETALIATE OF ANGER RELEASES NEW ALBUM "RELIC"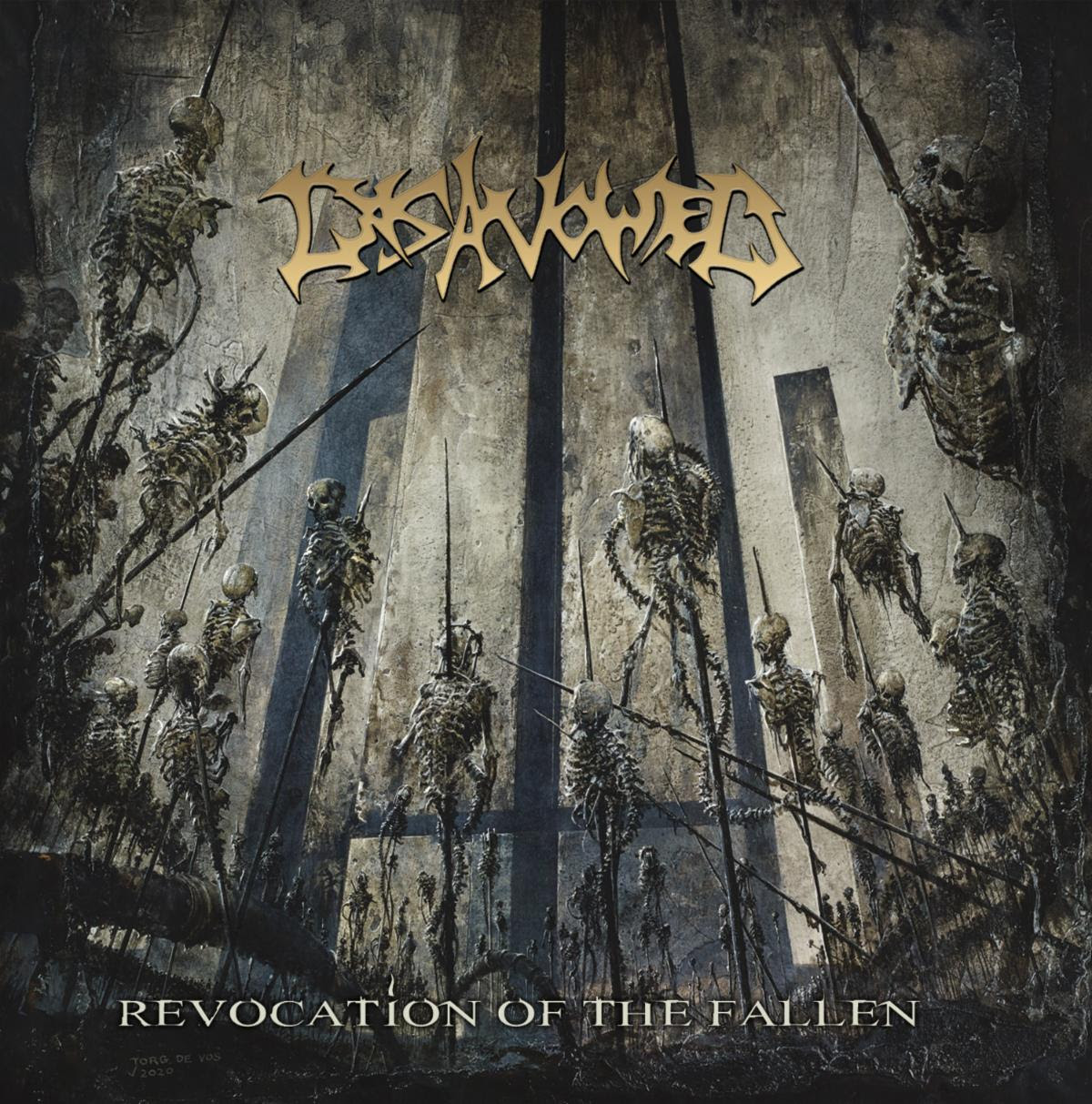 DISAVOWED's 'Revocation of the Fallen' Out Now and Streaming!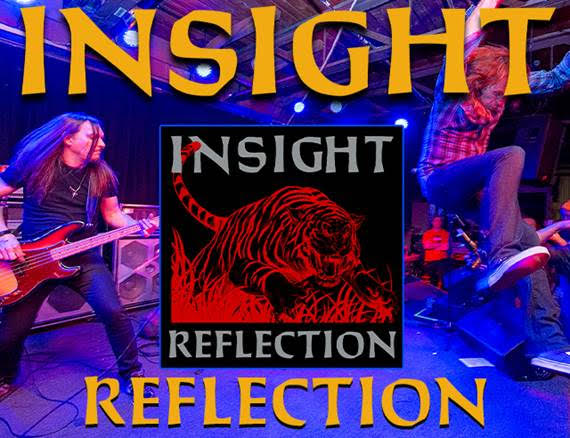 Hardcore Vets INSIGHT Streaming Discography Collection!