DIRTY HONEY AND A FAN GIRL FRENZIE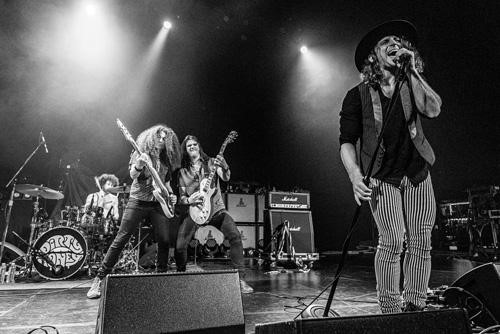 What I'm about to share with you; the account of my FanGirl frenzied evening that I'm probably still feeling the residual effects from, began from the reasons I mentioned above, but quite honestly I have to point the finger and blameshift DIRTY HONEY. Yep, I just said that like a Deep State Democrat: DIRTY HONEY was the culprit and the reason I let the FanGirl out of the bag, other reasons be damned!!
You don't know what DIRTY HONEY is, never heard of them? Well, you'd better change that tut suite Lovelies, because they're coming for you. The band is DIRTY HONEY and they're an outfit from the original sin state of rock and roll; California. This group has literally made history with their release "When I'm Gone" topping the chart at #1 on Billboard. I know, bands have singles that debut or hit #1 all the time - only DIRTY HONEY isn't just any band. Not only are they a young band, both in age of members and the time the band has been together, but they're also unsigned. You didn't misread that, I'll repeat it more clearly:
"DIRTY HONEY hit the #1 spot on Billboard US Chart with the release of "When I'm Gone" as a new, unsigned act."
Look,if you were in a band or a solo artist and said that above statement, out loud five or 10 years ago in a serious manner, you'd be labeled as some musical conspiracy theorist or a whack job with a pot-pipe; fast forward to 2019 and it has happened. That's a pretty big deal for the industry that has for years, relied on gate-keeper technology to allow bands to pass through these gates to even travel towards the Billboard Charts, let alone grab a #1 spot. And DIRTY HONEYdid it just a year or so jumping out of the box like a clown and startled the whole industry. Along with the help of touring, main-stream radio, and satellite radio, DIRTY HONEY has served their rock up on a solid silver platter for all of us to feast on. Their work has led them to an opening slot on a three bill tour with ALTER BRIDGE & SKILLET, and they are killing it.
I'm going to sum up DIRTY HONEY'S set in this next paragraph; short, sweet and to the point (maybe). For a band that is bringing life back into a genre of music that often is described as being dead or dying, they're doing it with mouth to mouth and the electric shocker thingies that the EMT use as he or she screams "clear!!" before putting on your chest! Wha-bam!! DIRTY HONEY'S "When I'm Gone" single is good, if not great on the radio or your favorite streaming service, you betcha! That said, the delivery on a record pales in comparison to actually seeing and hearing the band live.
Y'all, I can sit here typing up a bunch of statements that would roll up nicely like fortunes in cookies, but I'm not. I can't say anything more than what's already been said by countless others across the country and the world. But I'm going to reiterate it in the way that happened, to me, as I watched their set unwrap on the stage at The Bomb Factory here in Deep Ellum, Texas on an electrically charged night.
Hold up. Let me ask you this as I start a new paragraph to continue what I should have done a better job at conveying above when I said I was going to wrap it up in one paragraph: how many times has reading something about a band that you might have heard of or were a fan of, made you excited enough to go see the band live? Has someone written profound words that spoke to your inner Kasey Casem and lulled you to going to the show? As in, made a point to find their schedule and go? How many times? I'm curious?
Back in the day I can see this happening more frequently. But in these digital days where things travel at light speed, I can see this happening once or twice? I'm going to be honest here: if you do not see DIRTY HONEY live on this tour or the next time they go out; like before the end of the year, you're going to miss seeing a band that could quite possibly carve their place in stone just as deep as the band that influenced them the most (I'm not going to tell you who that is, you'll have to find out for yourselves). #tpreach
You're going to miss possibly the most talented group of unseasoned and brilliantly awkward, raw, sushi-like talent that only happens once in a blue moon. And lastly, you might miss out on being one in a crowd of like 3K this time as opposed to next time when you're one in 20K seeing DIRTY HONEY slay it on stage.
Go see the future and spin the roulette wheel, place your bet on DIRTY HONEY and I promise you will leave thinking, "I can't believe thatr bet hit the DH slot for the big win!!". Y'all, this band sends it!!
Wann know the most surprising thing though? Good, because I'm going to tell ya! Leaving the pit after their first 3 songs I went outside for some air. I could hear them through the doors and literally got goosebumps from listening from out there. The singer Marc Labelle probably didn't really need a mic, his voice is that massive and bold. It carries itself on perfect tones from guitarist John Notto. I was rockin' out by the flow in the tempos and the time kept by bassist Justin Smolian, and drummer Corey Coverstone completed those sound waves that traveled through the air and outside to find me and zapped me with goosebumps; all the way outside! Not knowing much about the band, it didn't stop the crowd from cheering like they'd just witnessed Pele doing a bicycle kick and scoring the winning goal. As their set was winding down and I made my way through the crowd, it was clear that the crowd quickly became FFL (Fans For Life) of this seemingly newbie-ish rock band from overhearing people's comments in passing.
The last thing I will say about DIRTY HONEY is that the energy that they threw out to this unsuspecting audience was reciprocal in giving those vibes right back to them. DIRTY HONEY set the pace of the rest of the night with ALTER BRIDGE and SKILLET. I equate it to this: DIRTY HONEY'S set was the snowball that 4 young whipper-snappers made while playing on the snow-covered mountain and accidentally dropped it, as they watched it roll down the hill, gaining momentum. It was definitely a moment I won't soon forget, that's for sure.
DIRTY HONEY for sure unlocked the door where I keep the FanGirl safely hidden when working a show and let her out for a spell to watch ALTER BRIDGE and SKILLET. And I guess I should let the FanGirl come out more because I had a helluva time the rest of the night! Shooting the 1st three and rockin' out with ALTER BRIDGE and SKILLET....that was a gas!! !
But, that's another story for another time, Lovelies. I've blathered on enough for now. Hope you enjoy the show snaps of DIRTY HONEY!
DIRTY HONEY has a show with icons GUNS N ROSES Nov. 1 and 2 as well as more tour dates so make sure to look those dates up and follow the directions above!
Til Next Time - MRML - Cherri
Read More News
Tags:
DIRTY HONEY, NEW BAND



Cherri Bird

November 04, 2019


More News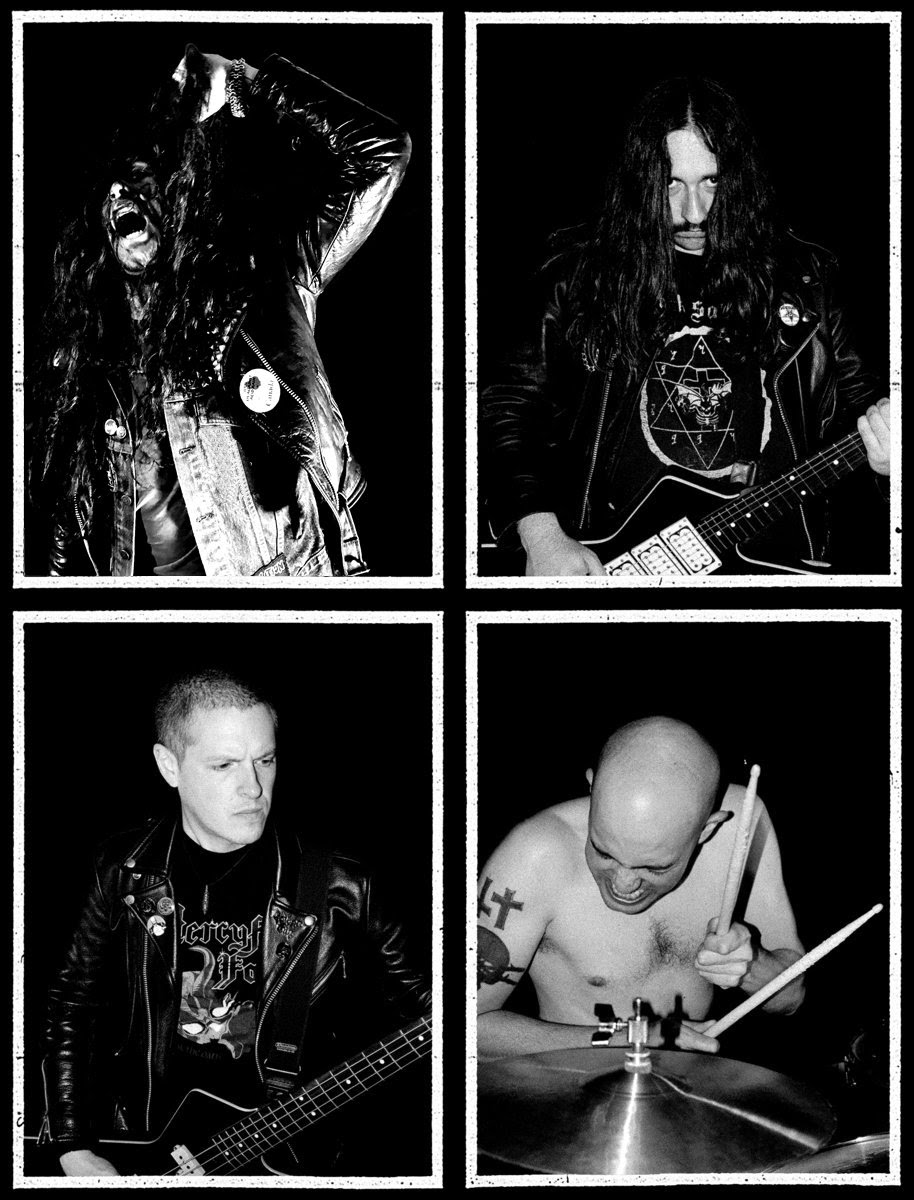 America's MALLEUS to have two EPs reissued by ARMAGEDDON LABEL
In This Moment Announce New Album "Mother," Listen To New Song "The In-Between" + Band Touring This Fall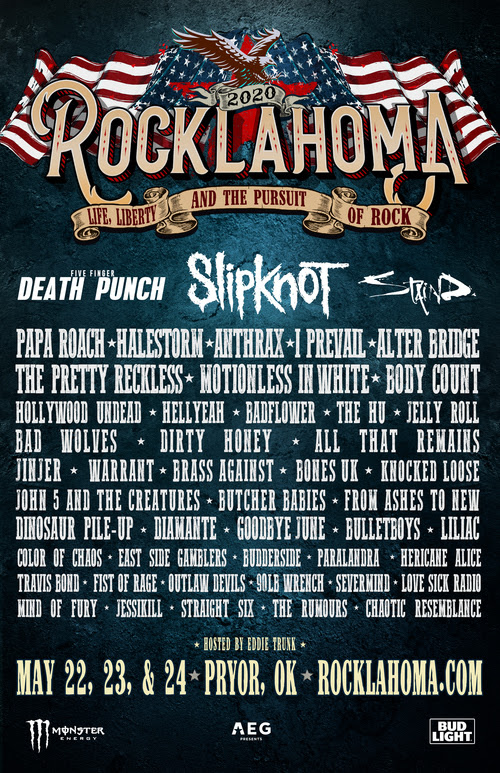 Rocklahoma 2020: Slipknot, Five Finger Death Punch, Staind, Papa Roach, Halestorm, Anthrax & Many More
IRONWILL Release Comic Book Video For 'Jonathan's Journey - Metal Against Bullying'!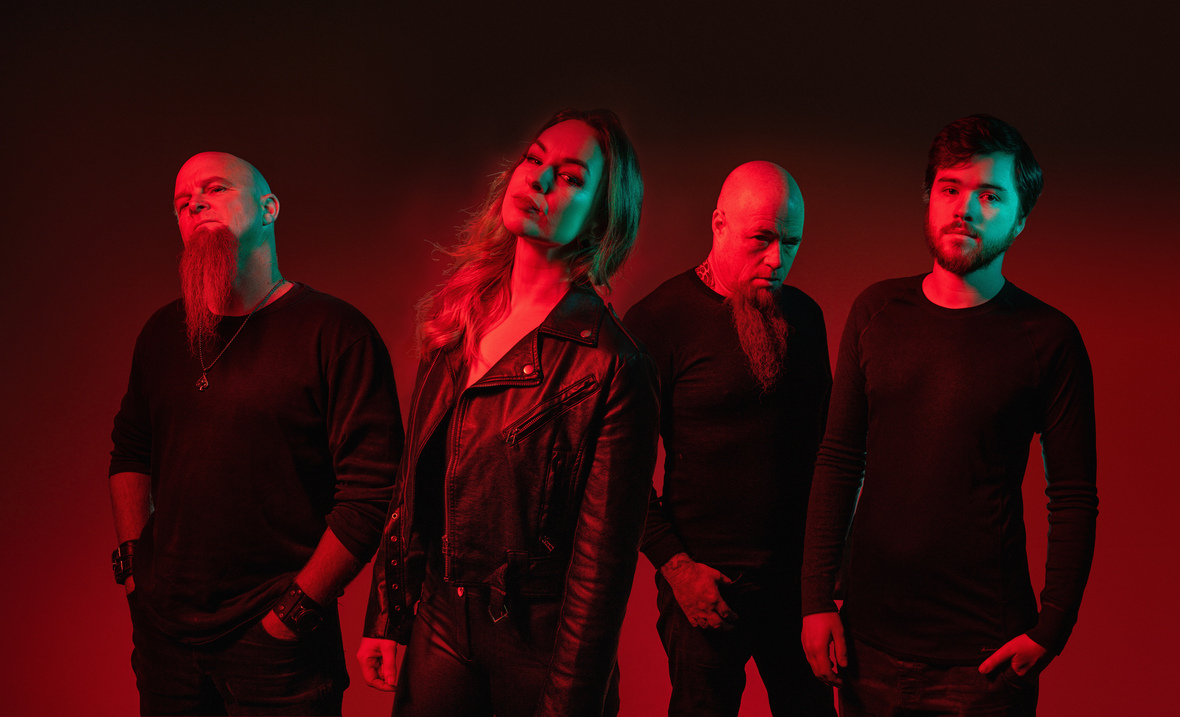 DEVILSKIN Release Official Music Video for "Corrode"