WALK WITH ALTER BRIDGE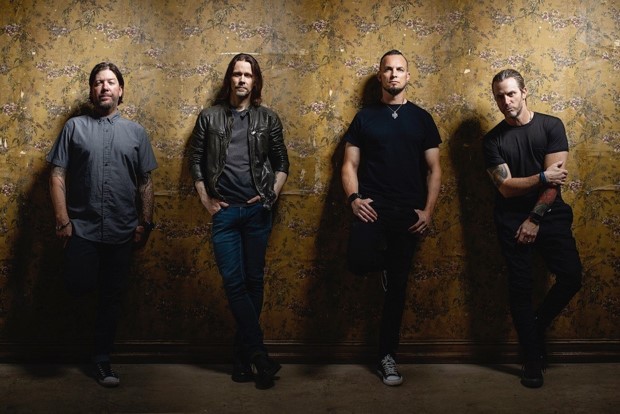 Three o'clock on a Friday, finalizing the weekend's shows that I'm covering and confirming ALTER BRIDGE, I happen to be listening to their Top 10 on Spotify for a little mood altering (pardon the half-pun) music. And I'm instantly reminded with songs like "Blackbird" and "Watch Over You" why I love this band.
As I'm emailing their publicist about an upcoming date and telling him how the band is making me get all emotional on a Friday afternoon, he asks if I've heard the new record "Walk The Sky", which coincidentally dropped today, October 18th, and so I bring it up on Spotify and press play.
There's only one band that would make me stop what I'm doing to embark on an album review at 3 o'clock on a Friday. You guessed it, that would be ALTER BRIDGE. Mark Tremonti is one of my favorite guitar players and Myles Kennedy has to rank Top 5 or Top 3 vocalists ever (of course I dig his guitar playing as well, that's a given). ALTER BRIDGE is one of those iconic bands that sprouted from the weeds of other bands a couple of decades ago.
However their comeuppance came about or by whatever path, ALTER BRIDGE is a force to reckon yourself to. If I need to make myself more clear, the songs that ALTER BRIDGE creates and plays so masterfully, are songs you should use when taking an inventory, sizing your year up or your last relationship with. Anything that you might need to dig down deep to; you'll come out better if you have ALTER BRIDGE to guide you.
Now, for those of you that haven't followed me or are unfamiliar with the way I review a release, here's the deal-ee-o: I put the record on and sit down to write as each song plays. What you read behind the titles of the songs, is what I wrote hearing the song for the first time (sans any pre-release singles). I sometimes give songs a Cherri Score between 1 - 5, but sometimes not.
In this case, I didn't because the whole record "Walk The Sky" is killer. So now that you know a little about my style of reviewing, what do you say we jump right in? Feel free to stream and read along if you're inclined! Let's go!
1. ONE LIFE - A teaser, the tone, the stage, the plot, the first chapter perhaps; all wound up in one minute and 23 seconds for the first track of WALK THE SKY. Those half-steps, the key and the jump to that sweet spot of Myles' voice...dudes...I'm in within literally the first 4 seconds. #bringit
2. WOULDN'T YOU RATHER - Yes, Myles, yes I would rather live from the heart. And by the sound of this track, so do you. There is more emotion and connectivity in this 3:50 song than some records have in their entirety. Driven by the pounce of percussion, the harmonies, and the strength that is ALTER BRIDGE, this track plugs you into a furiously wound up start with WOULDN'T YOU RATHER. Tee it up Boys...
3. IN THE DEEP - When I think of Alter Bridge, I think of thick chords that propagate to massive harmonic chorus and IN THE DEEP does this perfectly. I love the grinds of guitars in the back that will pull you further into the song right at the pre-chorus. The ability to be dramatic with song and poignant with words is a gift that Myles bestows and along with Mark, Brian & Scott makes them one of the best, true musical bands of this generation. Ya, I just said that.
4. GODSPEED - A track that could be the theme for a sci-fi series or the background music to a chapter of my life, it has hints of atmospheric grooves that go right along with the tempo of someone's beating heart that realizes the impact a person has can be comparable to that of an asteroid slamming into the Earth. I love the guitar solo right before the resurgence of the chorus towards the end. Magic!
5. NATIVE SON - Woah! This track is powerfully named and massively played by the whole band. From the jump, the power punch of the drums slam down with a highly-charged spirit of the wanderlust of Myles' vocals. Mark's tone in his guitar is heavy but gives into the airy strings somewhere in the mix. And TBH, I'd love to see a belly dancer perform to this song, seriously - someone work that out for me, k? Look, I am not going to lie - this track is laced with the stuff found in magic mushrooms without ingesting any of those dirty little bastards; hence the belly dancing comment.
6. TAKE THE CROWN - An almost eerie beginning, full of winding guitar strings and flicks of the tremolo, the haunt of this song begins. Imagine listening to a song without knowing what the words in the lyrics mean that they're just another instrument and remember this when you listen to this track. The rhythm that it evokes is an internal coup within yourself that eventually will become an anthemic roar. Once again, the solo is placed and takes the listener right back to the beginning till the fade. Bad. Ass.
7. INDOCTRINATION - Matter of fact, we can continue the trance-like feeling from NATIVE SON into the start of INDOCTRINATION. The build up to what's to come is almost too much, because you know that there's going to be something massive from Myles in the first verse. Christ. Am I being MK Ultra'd here? If so, I'm down with it. But just this song, like not for longer, m'kay? Is that a scimitar? Ok, well, at the 3 minute mark, I give zero f's how long this trance will last. Mark T's wails will conjure up some killer feels to the key change that made me literally say "godam" out loud. This song is perfect and I don't care if it's riddled with the CIA.
8. THE BITTER END - A full AF orchestral start that I can already tell is going to make me cry. The builds in just the first verse is enough to make you want to punch something - and I mean like the air, with your fist as you stand up at your desk...oh wait...the harmonies that are subtle offered up - holy crap. Myles sings to the angels along with the guitars as the choir accompanying him. Dude, I have to replay this track and I never do this on a review. There's a first time for everything. Is my answer here all along, Myles? Godam I need it to be...Listen up Lovelies, the first 56 seconds of this song is pure bliss, it's perfect. I have goosebumps all the way up to the chorus! Great Balls Of Fire. I have found joy like Myles is talking about; however infrequently I remember to think of that joy. Jebus - this is so full of the kick ass beauty that is ALTER BRIDGE…
9. PAY NO MIND - This track has an element of an 80's power-ballad or that of a song found on the year's best action movie. I love the thump of the tempo and how it echoes off Myles' vocal that will bounce with the bass line. Mark's guitars have an Eastern flair that just rides along right beside the melody.
10. FOREVER FALLING - Get yourself ready to gallop off the edge of where gravity ends. A winding tale that will make you question your decisions; then affirm them, and question them again. The cadence is lovely and confusing and heartbreaking all at once. FOREVER FALLING is a reminder of our immortality and how things can overpower parts of ourselves. The solo is the rope you have to catch as the momentum of that last 10 seconds will make or break you, get ready.
11. CLEAR HORIZON - I'm of the opinion that we live in some Matrix kind of electromagnetic world and when songs like this are written by masters of mindful mortality/immortality seekers, it makes me wish there was a carbon base to existence. Listen to that tone in the rhythm guitar reverb in the right side of my head, damit! I love the way it shakes it up over there.
12. WALKING ON THE SKY - I dig the undertones of the theme I'm creating for this record. It's very ethereal and almost - The drops and changes are f'ing sick in this track and almost lend themselves their own part. There is something freeing within the drums throughout this song. It's like closing your eyes as the sun travels across your face and being able to feel it. The guitars are sweet - both lead and rhythm. Get down on that solo as it fades…
13. TEAR US APART - Sometimes you have to have a good love song that could be more than loving someone and more about loving yourself. I found that here in TEAR US APART. For me it's the raw tone of the guitars that blend with Myles' uncompromising voice that wants to lure me out into the sunshine. I can't place another band that can make you literally see, feel, hear, what your heart is saying or what someone else's heart has said. I dig that ability that ALTER BRIDGE has and continues to have on this record.
14. DYING LIGHT - Dig the lows of the bass that bring the beginning of this song. The strength of that bassline is what lays the foundation for Myles' vocal to soar at the top of wherever you're listening. It's like a rocket that is falling with precious cargo floating down - the massiveness of this band is cumulated in the last 2 minutes of this last track; in coming together in a full on opera-like press. The guitars are in the middle as the drums run the tempo around - it's fucking fantastic. This is exactly what I want to hear when my light burns out, note to self.
Well, there you have it my Pretties! WALK THE SKY out of the ALTER BRIDGE camp via Napalm Records, is hands down, one of 2019's must haves. With everything you love about the band and some hints of the darkness that draws us back to our rock roots; ALTER BRIDGE takes us on a vibrant walk in the skies.
Watch for more from ALTER BRIDGE as they make a stop in Dallas on tour with DIRTY HONEY and SKILLET this Sunday, October 20th, 2019. I will have the lowdown and dirty goods for y'all, ya dig?
Til Next Time - MRML - Cherri Bird
Read More News
Tags:
reviews, ALTER BRIDGE, MYLES KENNEDY, MARK TREMONTI, NAPALM RECORDS

October 26, 2019


More News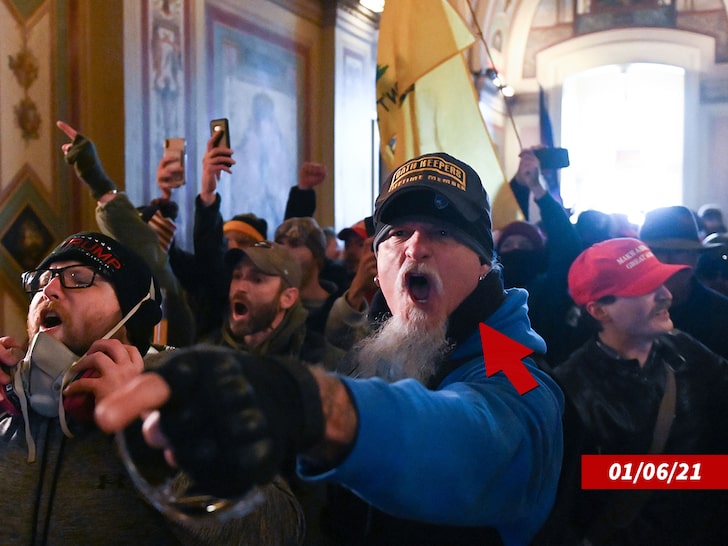 ICED EARTH'S JON SCHAFFER Arrested Over Capitol ALLEGEDLY USED BEAR SPRAY ON COPS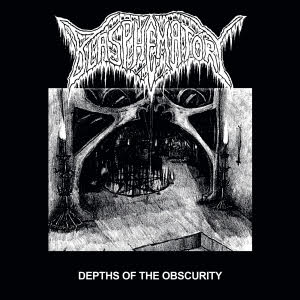 Check out BLASPHEMATORY's "Depths of the Obscurity" released in November of last year!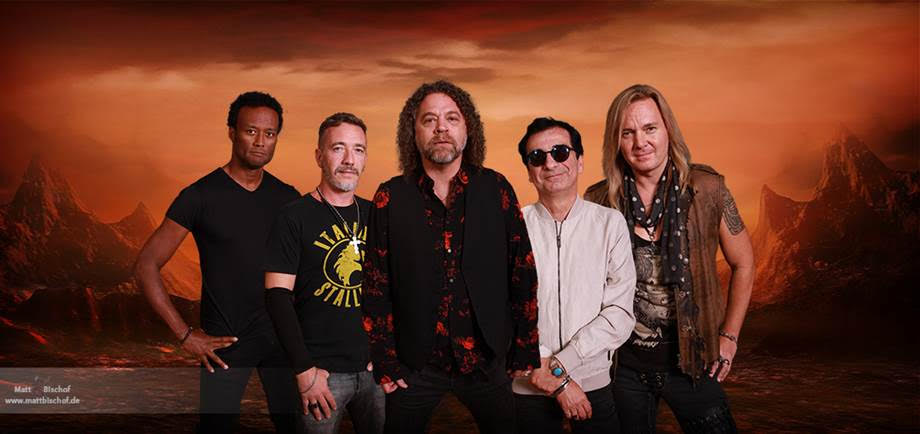 SAINTED SINNERS release their new album "UNLOCKED & RELOADED" and celebrate with new video "Early Light Of Day"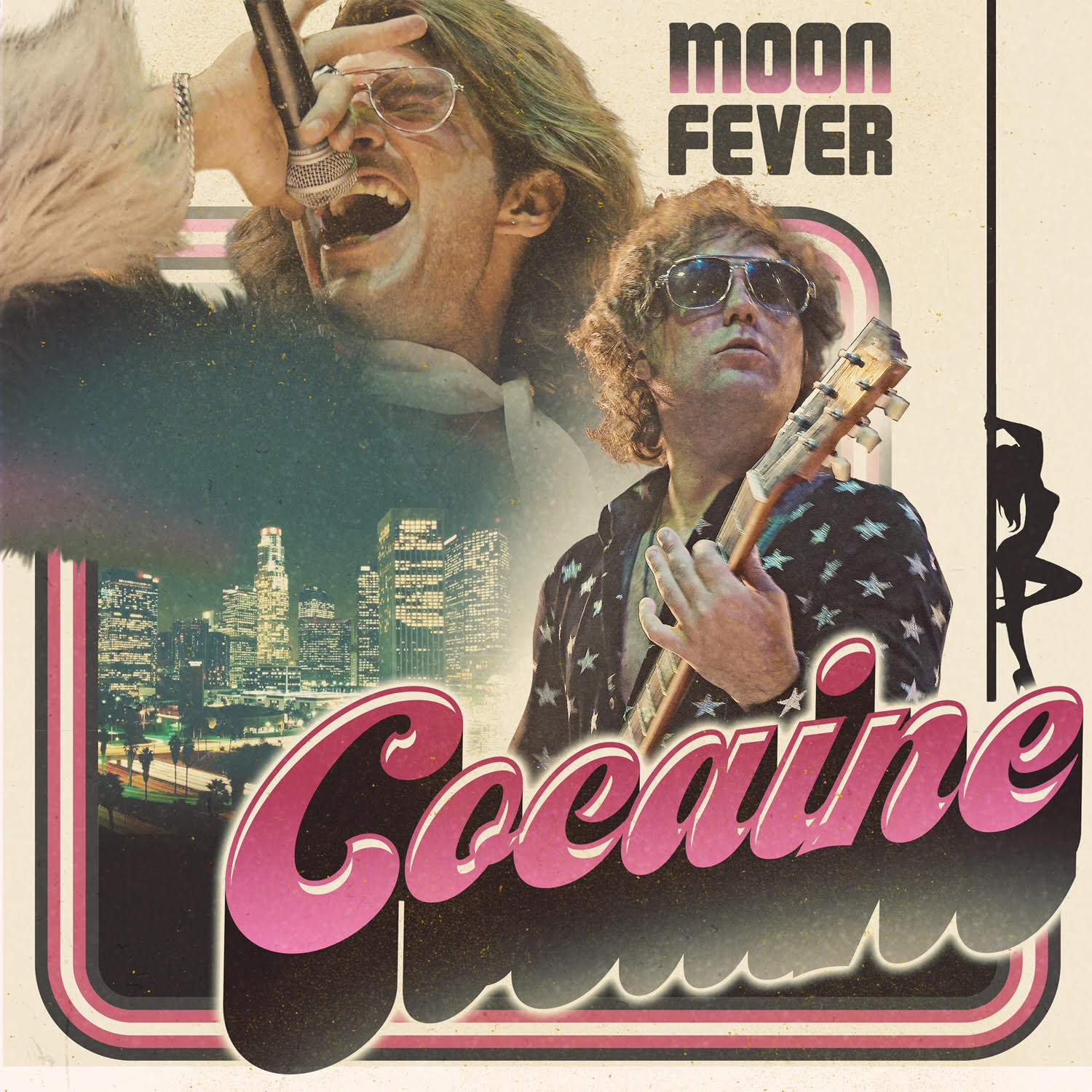 Moon Fever's "Cocaine" is a Rowdy and Memorable Kick Off to 2021!
Prog Power RED CAIN Shares Black Metal Influenced Single "Baltic Fleet"