Feel MALUM's satanic melodies with new desecration "Legion"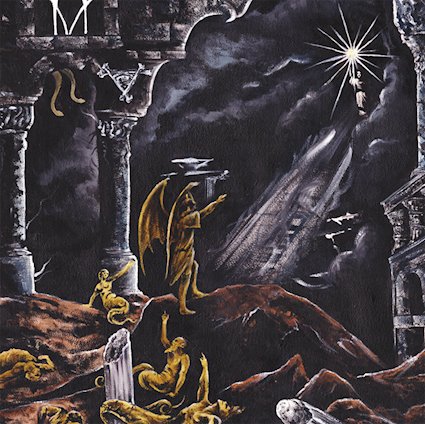 PURITY THROUGH FIRE is proud to present the highly anticipated third album of Finland's MALUM, Legion, on CD and vinyl LP formats.
An ever-growing force in the forever-fertile Finnish black metal underground, MALUM have become a Satanic power in their own right since their formation in 2013. From there, the band has committed a prolific stream of atrocities, including two celebrated albums - 2015's Crowned with the Serpent Sun and 2017's Night of the Luciferian Light - three EPs, and three split recordings, alongside such comrades as Lathspell, Insane Vesper, Sacrificium Carmen, and Sarkrista. The latter two bands joined with MALUM for the spiritually aligned split LP Trinity of Luciferian Illumination, which was released by PURITY THROUGH FIRE in late 2018.
Now joining the esteemed ranks of PURITY THROUGH FIRE following the preview Terror Rehearsal earlier this year, MALUM are prepared to make their grandest statement yet with Legion. Titularly elegant in its simplicity, Legion storms forward from its very first seconds with that paradigmatic "freezing fire" so crucial to classic Finnish black metal. But whereas so many past but especially present have sought to dilute or "diversify" the intrinsic power of that idiom - and FAILED, obviously - MALUM proudly hold high the torch of traditional black metal values, striding to the head of the flagging pack to lead Finnish black metal back to its former glory.
However, labor under no assumption that such is shorthand for rehashed ideas and general go-nowhere inertia. Naturally, MALUM's Finnishness is immediately felt, but within those chosen boundaries do the band conjure new spells, new manners of communication, keeping the magick and language alive by imaginatively working within those proud parameters. What results is a deceptively anthemic 38 minutes that show MALUM can move dynamically from spiraling speed to ominous march, always exhibiting a passion that's blanching (and inspiring) to behold. Also witness the band move into more mystical realms with such tracks as "Luciferian Legion."
Read More News
Tags:
MALUM, Black Metal, Finland, Latest Release, Legion



The Ram

April 22, 2019


More News

Read about Darker Half and their newest album, If You Only Knew

Deleo's "Mythomania" to be released June 19th!

Secret Bad Boy release a slow-jam for nihilists: It Was Always Too Late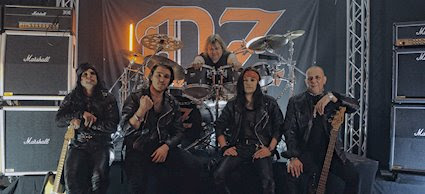 Oz has returned with their new album "Forced Commandments" after 2 years!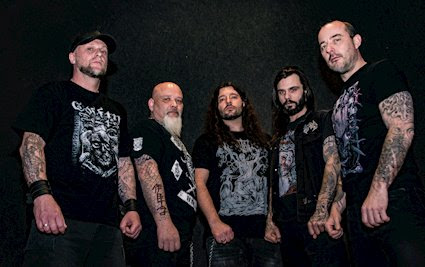 Sinister to release their new album "Deformation Of The Holy Realm" later this month