Raven Still Unstoppable - Show Review
When I first fell in love with Raven back in high school, I knew this was one band that I had to see live. The question was, would it ever happen for me? For a long time, U.S. shows seemed to be a rarity for the band, and when they did play in the States, it was somewhere far away. The dream finally came true in the fall of 2012, and since then, they've been playing all over the country on an annual basis. So, you might think that the fifth time seeing them in six years might not be all that special, but the goofy Newcastle trio exceeded my expectations in November.
Meat Shank - This first band was cool, and pretty original, but just didn't seem to warm up the crowd properly. Most of their material could be described as mid-tempo traditional metal with some guttural vocals and hints of thrash or doom metal at times. Their first song closely resembled Motorhead. Their stage presence is rather flat, but their impressive songwriting gives them credibility and signs of potential. It's just hard to say if this band would have seemed livelier if the crowd had responded to them better, or if they just didn't have their strongest performance that night.
Extinction A.D. - Although I came in expecting to see Mobile Deathcamp, it was New York thrash quartet Extinction A.D. that really started to fuel the audience. Aside from the drummer, the members lacked conventional metal hairstyles, but proved that the look doesn't tell you everything about the music. Vocalist/guitarist Rick Jimenez, in particular, had more of a macho metalcore image and vocal delivery. The music was definitely angry, and you could sense that as soon as they kicked into the first song. You could also notice a boost in the audience's energy. Besides playing their instruments more fiercely than Meat Shank, their way of occupying the stage was much stronger. Despite having a better response from the audience than Meat Shank, the mosh pit that Jimenez encouraged the 35 or 40 people in attendance to do never happened. He even introduced their last song by stating, "Come on, I know you guys can do a circle pit, I wanna see it!", and still no one moshed. Jimenez also talked about how a concert was a great time to escape "school, work, and everything else we don't give a s**t about" and made those daily duties worth fulfilling. Guitarist Ian Cimaglia's leads was probably the best things about the band, but they held their own in the riff department as well.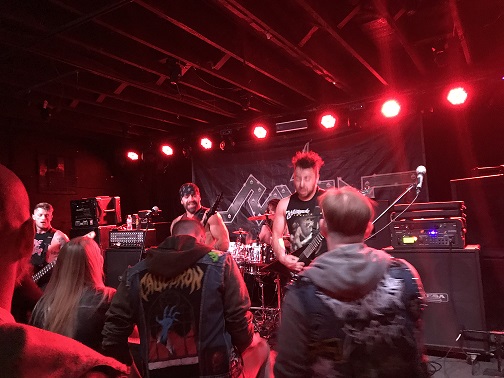 Raven - Yeah, guitarist Mark Gallagher has a few bald spots, and bassist/vocalist John Gallagher has a few grays, but they've got more energy and passion and three times as much humor as any band half their age. Although both Raven's original drummer Rob "Wacko" Hunter and his successor Joe Hasselvander were very difficult to replace, young drummer Mike Heller is a very skilled time-keeper that Raven fans should consider lucky to see playing with the Gallagher brothers. He offers his own fresh take on old Raven songs, but also has some pretty Bill Ward-esque moments when he goes to town on the toms. To keep fans up to date on the band's whereabouts, John informed the audience that the band's upcoming live album, "Screaming Murder Death From Above: Live in Aalborg" was scheduled for a January release date. A new studio album is in the works for next year as well, and they were kind enough to treat us to a promising new song called "Top of the Mountain". The first part of the song sounded like it could have been on one of the band's first few albums, but the pre-chorus or chorus almost headed into blast beat territory. For a great song introduction, John spoke about the looks metal fans get when going to the bank, work, or the gynecologist. He said people look at us like we're cuckoo, but John asserted that we aren't cuckoo, that we are just very focused individuals with "Mind Over Metal". A couple of Mark's comical moments included stating, "I'm not a gynecologist, but I'll take a look" and asking the audience if they wanted one more song. When the audience cheered for one more, he shouted, "NOT F**KIN' GOOD ENOUGH!!!!" He then admitted that his response was rather harsh, that their enthusiasm was adequate, but could be improved. Finally, there was the offer to let the audience request the closing track. Once he was hit with cries for different songs, Mark screamed, "Make up your f**kin' minds!!!"
They played a couple of old songs like "Hung, Drawn, & Quartered" at a faster pace than the studio versions, and Mark's squiggly soloing was some of the best he had ever done.
Take Control
Destroy All Monsters
Hell Patrol
All For One
Top of the Mountain
Hung, Drawn & Quartered
Rock Until You Drop
Mark Gallagher guitar solo/medley of different Raven riffs
Faster Than the Speed of Light
Mind Over Metal
Fire Power
On and On
Break the Chain/Iron Man (Black Sabbath cover)/It's A Long Way to the Top (AC/DC cover) medley
John Gallagher bass solo
Wiped Out
Seek and Destroy
While the setlist clearly indicates that the band is aware of how much their first three albums mean to their audience, they have a lot to bring to the table next year. Their new drummer, new studio album, and new live album are all playing a big part in helping these Newcastle heroes sound fresh in the late-2010s.
Read More News
Tags:
Show Review, Raven, Riot Room, UK, Newcastle upon Tyne



Nick Statuto

April 22, 2019


More News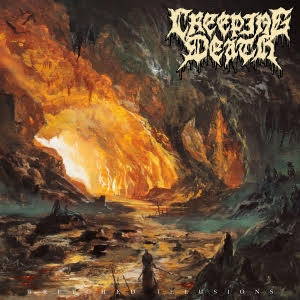 CREEPING DEATH To Kick Off Tour With Terror This Week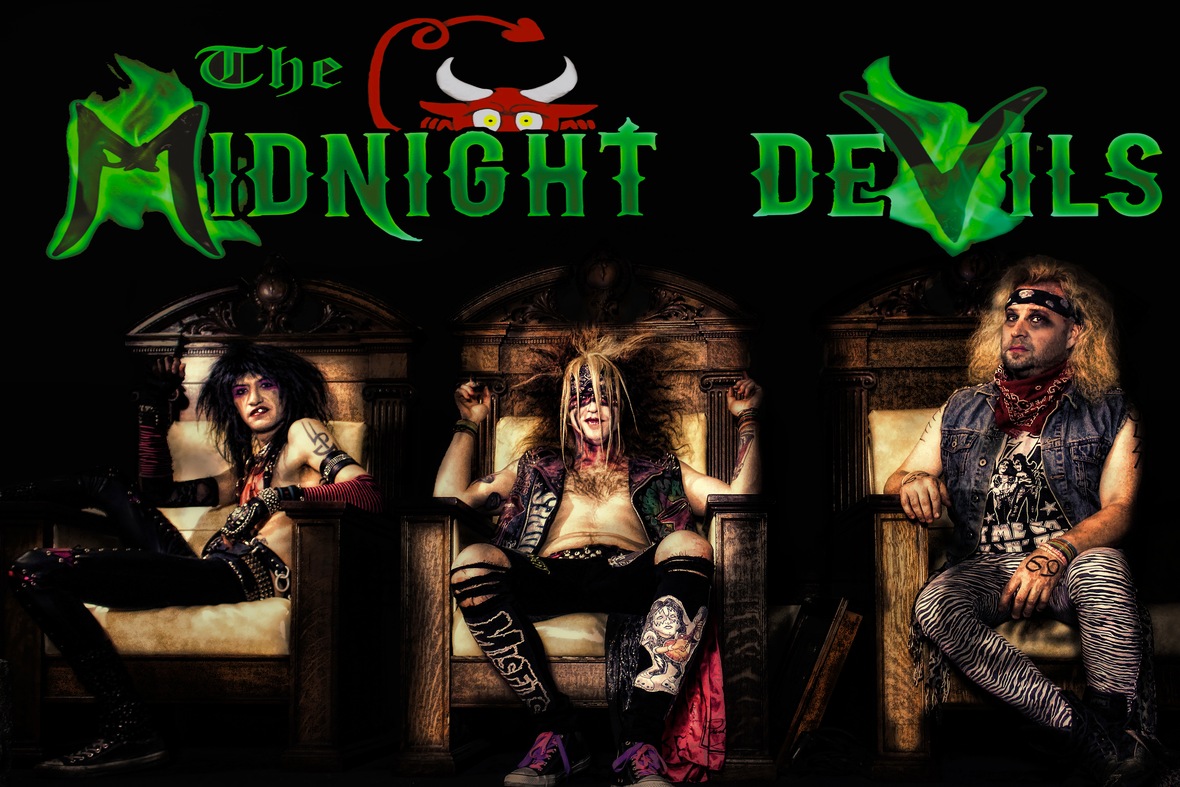 THE MIDNIGHT DEVILS Release Official Music Video for "Pink Halo"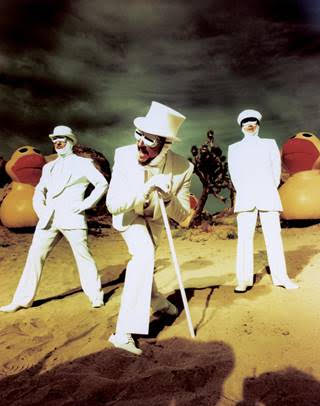 PRIMUS Announces A Tribute to Kings Tour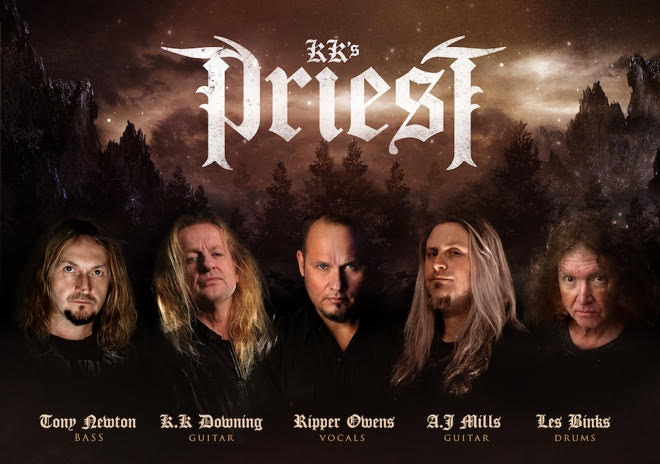 FORMER JUDAS PRIEST GUITARIST K.K DOWNING ANNOUNCES DETAILS ON HIS NEW BAND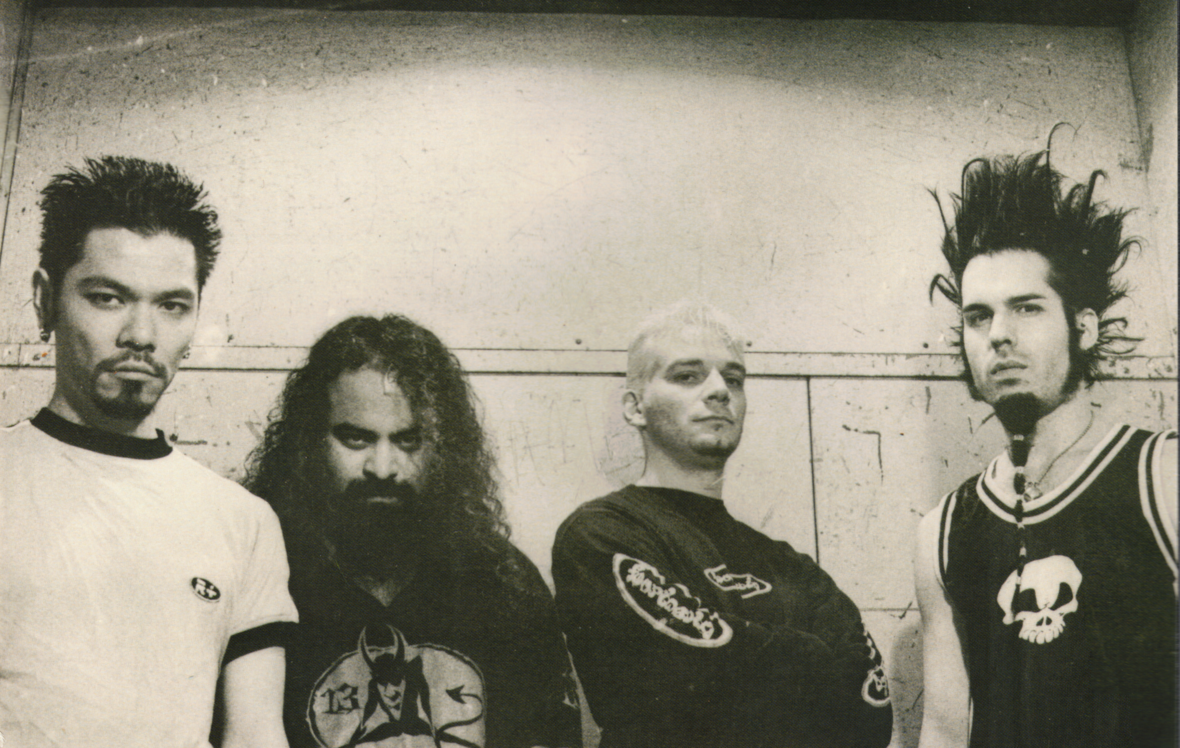 STATIC-X Releases Official Video & First Single "HOLLOW