INTERVIEW WITH LINDSAY VOX OF COMA CLUSTER VOID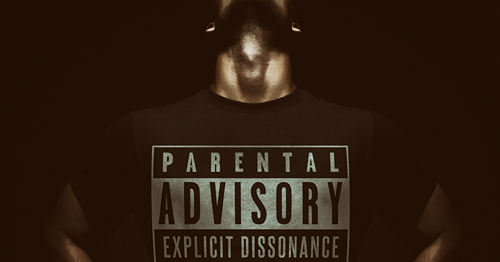 BELOW IS THE AUDIO FROM MY TALK WITH LINDSAY VOX, ONE OF THREE LEAD SINGERS FROM COMA CLUSTER VOID. THIS BAND IS CREATING SOME OF THE MOST SOPHISTICATED, ABSTRACT, EVOCATIVE METAL OUT THERE TODAY. FOR THOSE WHO DO NOT RECOGNIZE THAT THIS BAND IS REALLY BORDERLINE AVAUNT GARDE METAL, THEY ARE NOT SPINNING THE DISC ENOUGH. HOWEVER THERE ARE LOTS OF GENRES PLACING THEM IN BOXES: PROG DEATH, TECH DEATH, AND DISSONANT DEATH METAL. BEING NOT OVERLY FOND OF MUSICAL TAXONOMIES I'D LIKE TO SAY THAT WHILE THEY MAY DIP THEIR TOES IN A LITTLE OF EACH GENRE THEY HAVE BEEN PLACED IN. THEY ARE WITHOUT QUESTION MUSICAL INNOVATORS, WHO ARE DEFINING THEIR OWN METAL REALITY. TEN STRING AXES, CLEVER AND EMOTIVE USE OF SILENCE AND DISSONANCE THAT SEEMS TO TELL THE LISTENER SOMETHING. MANY REVIEWERS HAVE SLAPPED THIS OUTFIT DOWN WITH THE GOOD OLD "STEPPING UP THE BRUTALITY." I DISAGREE. BRUTALITY IS SO ONE DIMENSIONAL. YOU WILL DEFINITELY WANT TO PRE-ORDER THIS BEFORE IT DROPS. THE NEXT RECORD IS GONNA STEP IT UP EVEN MORE. PAVING A TOTALLY DIFFERENT FORM AND SCHOOL THIS IS A RARE OCCURRENCE. DARE I SAY ITS BEAUTIFUL IN ITS GENIUS, A SEVERELY UNDERRATED GROUP OF ARTISTS, WHO HAVE THAT GIFT OF MOVING EMOTION IN THE LISTENER.
NOW LETS CHECK IN WITH LINDSAY BELOW: OUR GOOD FRIEND AND PERFECT FIT FOR THE GROUP:
Read More News
Tags:
INTERVIEW, LINDSAY O. VOX, COMA CLUSTER VOID



Kenny

February 06, 2019


More News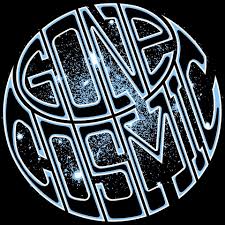 GONE COSMIC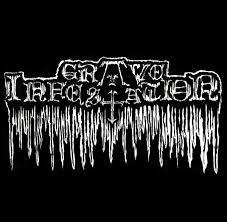 Grave Infestation "Infesticide "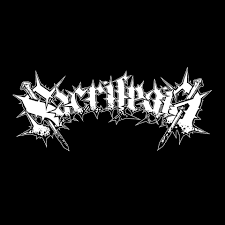 Sacrilegia

SKANNERS/ANIMAE SILENTES'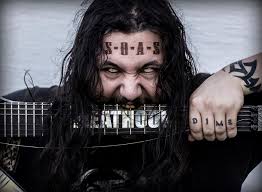 SON OF A SHOTGUN