A Farewell to Thrash Kings - Slayers Final Assault on the Show-Me State
The metal world was shocked when Slayer announced in January that this would be the year they would conduct their final tour, but looking back, there have been signs pointing to this eventuality all along. I first heard rumors about Slayer's retirement plans in January 2008. Later that year, guitarist Kerry King remained confident that the band could churn out two more albums, which they did (2009's World Painted Blood and 2015's Repentless). Shortly after the release of World Painted Blood, bassist/vocalist Tom Araya underwent back surgery and was told by his doctor that his headbanging days were over. While Araya was free to continue performing while keeping his head still, guitarist Jeff Hanneman's infection from a spider bite kept him from touring. In the spring of 2013, Hanneman passed away from liver failure. Several months later, drummer Dave Lombardo was fired. Sure, the band carried on with guitarist Gary Holt and drummer Paul Bostaph (who replaced Lombardo in the early-'90s) and had great success with Repentless. However, Araya wants to spend more time with his family and Holt is still committed to his main band, Exodus. This tour was not just about Slayer, though, make no mistake about it. You had to catch a handful of metal masters collectively to make the show extra memorable.
Admittedly, I have missed the opening band every time that I've attended a show at Hollywood Casino Amphitheater. It is further away from me than other concert venues in the St. Louis area, and it is always a long walk from the parking lot into the actual venue. Of course, there is the inevitable security inspection prior to the entrance. For all the time I waste by not planning ahead, at least I have enough sense to not waste just as much money. Sixteen dollars for a Mike's Hard Lemonade? If I had won the lottery earlier that day, I'd still pass. After getting the word that the doors would open at 4:30 and the show would actually start at 5, I felt I was able to take my time and grab a late lunch. Well, I parked my car and stepped outside at about 4:45, and began to hear music as I walked towards the destination. At first, I couldn't tell if it was live music or intermission music. As I walked closer, I realized it was live music, but couldn't tell who it was. I realized that it was Napalm Death as I continued, and while I was somewhat disappointed that I didn't get to watch them, I would have been devastated if I had missed Testament. In any event, what I heard of Napalm Death's set was certainly brutal and lively.
Testament - I have now seen these San Francisco Bay Area legends eight times, and every time they are just outstanding! However, if I had to pick a least favorite Testament show, it would be this one based solely on the fact that it was the shortest show I have seen them do. Stage antics included vocalist Chuck Billy air-guitaring with his tiny mic stand, and the other members occasionally headbanging or climbing up their own small portable stages. For stage decor, you had the backdrop of their excellent new release, The Brotherhood of the Snake, although they didn't focus on that album as much as they probably would have at a headlining show. Axeman Alex Skolnick cooked up a fresh new solo for their old classic "The Preacher" that really impressed me, and Chuck's approach to singing the chorus to "Practice What You Preach" was a little more melodic than on the studio version. The latter seemed to be the song that they enjoyed playing the most. While I definitely would have loved for Testament to play for longer than forty minutes, I felt content knowing that they had actually played longer than I anticipated.
The Brotherhood of the Snake
Rise Up
The Preacher
Practice What You Preach
Dog Faced Gods
The New Order
Into the Pit
Over the Wall
Anthrax - Anthrax and Testament are a couple of my favorite U.S. thrash bands, but witnessing eight Anthrax gigs does not hold up as well as seeing Testament for the eighth time. My biggest reasons for making that statement are because they followed up such a brilliant performance with one that didn't possess the same level of energy, as much crunch in the live sound, and skinny frontman Joey Belladonna doesn't even hit the vocal melodies as well as Chuck does now. Belladonna and rhythm guitarist Scott Ian expressed how happy they were to be a part of this tour and play for their fans, but it still didn't feel like they were at their best. At times, it seemed like they were putting more energy into their stage movements than their execution. Then again, even bassist Frank Bello wasn't quite as wild onstage as usual. There was plenty of Jonathan Donais's windmill headbanging at least. Drummer Charlie Benante's playing was an excellent redeeming feature, and they had a very good set for the short time that they played. So, is Anthrax still worth catching live if they're playing less than an hour away on an otherwise uneventful night? Sure. Would it be worth taking time off of work and driving over ninety miles to watch them? Doubtful.
Cowboys From Hell (Pantera cover) intro/Caught in a Mosh
Got the Time
Madhouse
Be All, End All
Evil Twin
Anti-Social
Indians/Cowboys From Hell ending
Lamb of God - This Richmond metalcore act went a lot further as far as stage lighting than the previous bands, often using a blue/violet color above the stage. They were also the first band that displayed their performance on the venue's two TV screens, enabling people way back in the far left or far right sides of the stage to get a better view of the performance. Vocalist Randy Blythe is much better as a frontman than as a singer. While the other bands simply described this event as a "day of heavy metal", Blythe encouraged the audience to give some applause to themselves and for the other bands, and even a Ric Flair "WOO!!!". Nevertheless, he acknowledged that Slayer was "the reason we're all here", and dedicated the song "Laid to Rest" to them. He also dedicated "512" to the speech interpreter. "Ruin", "Now You've Got Something To Die For", and "Walk With Me in Hell" were some of the other songs that they played that night. While they still showed enough thrash influence to fit the bill, their chugging moments were pretty uninteresting. Overall, they're a more enjoyable band in the studio than live, especially with guitarist Willie Adler's "body-banging" movements.
Slayer - With each of the opening bands, it seemed that there was a portion of the audience that was really into them, and other people in the audience could care less. Slayer was the band that could finally hold everybody's attention, which is to be expected. They built up the anticipation for this monumental event with the recorded intro to "When the Stillness Comes" playing as they walked up to the stage, with a huge black banner in front of the stage. The banner exhibited four crosses which eventually turned upside down, then four pentagrams flashed, then switched
to the band's logo. The curtain fell just as the band burst into "Repentless", their lightning-fast tribute to the late Jeff Hanneman. The band was consciously trying to cram as much material into the set as possible, almost like a punk band putting twenty-two songs on one album. Thoughts like, "Come on, they can't play as many songs as on a punk album. I know some of these songs are more than three minutes long" and "Is Tom Araya ever going to speak to the audience at all?" ran through my head, but they were secondary to the excitement of what was happening at the moment. For a guy who cracks jokes and laughs in interviews as much as Araya, he really does not have as much to say onstage. So, after about the fifth song, the former Santa Claus lookalike (he's back to just a goatee now) thanked the audience for their attendance, particularly on this night, and begged the question, "Are you ready for war?" As much as Slayer is the kind of band who devotes their focus to their playing rather than stage moves or clever song introductions, they also made an effort to make their stage setup captivating. They had two metal pentagram logos, lit fire around the stage during songs like "Hell Awaits", and changed stage lighting colors at different times. Their first backdrop was the Repentless cover artwork, then they used the eagle logo, then concluded with a tribute to Hanneman using his last name in the Heineken logo. Their choice of songs was a comprehensive overview of nearly their whole discography. Whether it was a song that they hadn't played in a very long time or something they played regularly, you were expected to recognize it. As big of a fan as I am of Testament's Gene Hoglan, I must admit that Paul Bostaph had the best performance behind the kit of anybody that night. Tom Araya's bass was still completely inaudible, which I didn't think about during the show, but now I have to wonder, what is the deal? After concluding with the graphic thrash classic "Angel of Death", Araya awkwardly stood quietly in front of the audience for a couple of minutes. You were anxiously wondering if he was even going to say something about the band's retirement or just keep standing there. Eventually, he thanked the audience for coming to see them, and stated, "I'll miss you all. Good night."
Repentless
Blood Red
Hate Worldwide
Mandatory Suicide
Disciple
War Ensemble
Jihad
Cast the First Stone?
Postmortem
Black Magic
Payback
Dead Skin Mask
Dittohead
Seasons in the Abyss
Hell Awaits
South of Heaven
Raining Blood
Chemical Warfare
Angel of Death
This was a great finish to Slayer's thirty-seven year reign in the abyss that is heavy metal. While they have their reasons for wanting to stop their musical journey, I have a suspicion that they may feel the need to come out and thrash around the world for their unapologetically loyal fans again five years from now. After all, they can't be expected to do it when they reach their seventies. I personally enjoyed Testament more than anything, but it didn't matter if you wanted to see all five bands or just one of them. By the same token, it didn't matter if you were the kind of ultra-rabid fanatic that followed them on every show of the tour, or just attended the one show that was closest to your home. If you saw Slayer's farewell tour, you walked away feeling fulfilled.
Read More News
Tags:
Slayer, Farewell Tour, St. Louis, Testament, Anthrax



Nick Statudo

September 11, 2018


More News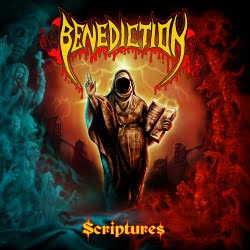 Benediction to release their newest album titled, "Scriptures" next week!
Louisiana's ROMASA to release their new album "Insufferable Cave of Rotting Aspiration" EP this month via Hand Of Death Records!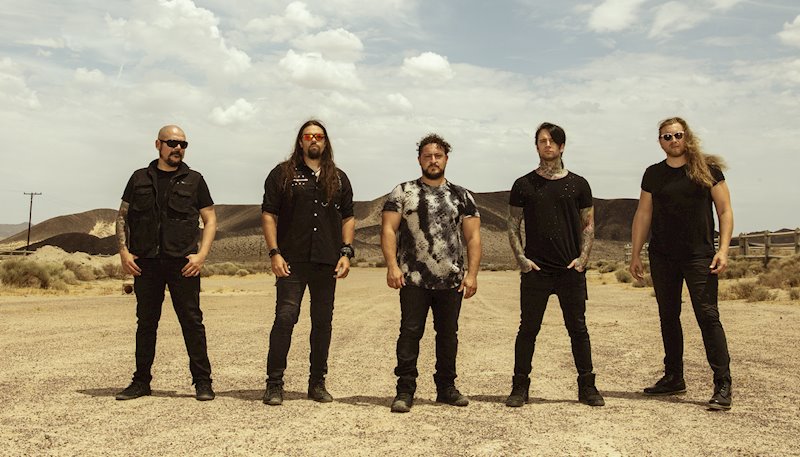 Zero Theorem Launch New Song "Translucent" With Epic Sci-Fi Inspired Video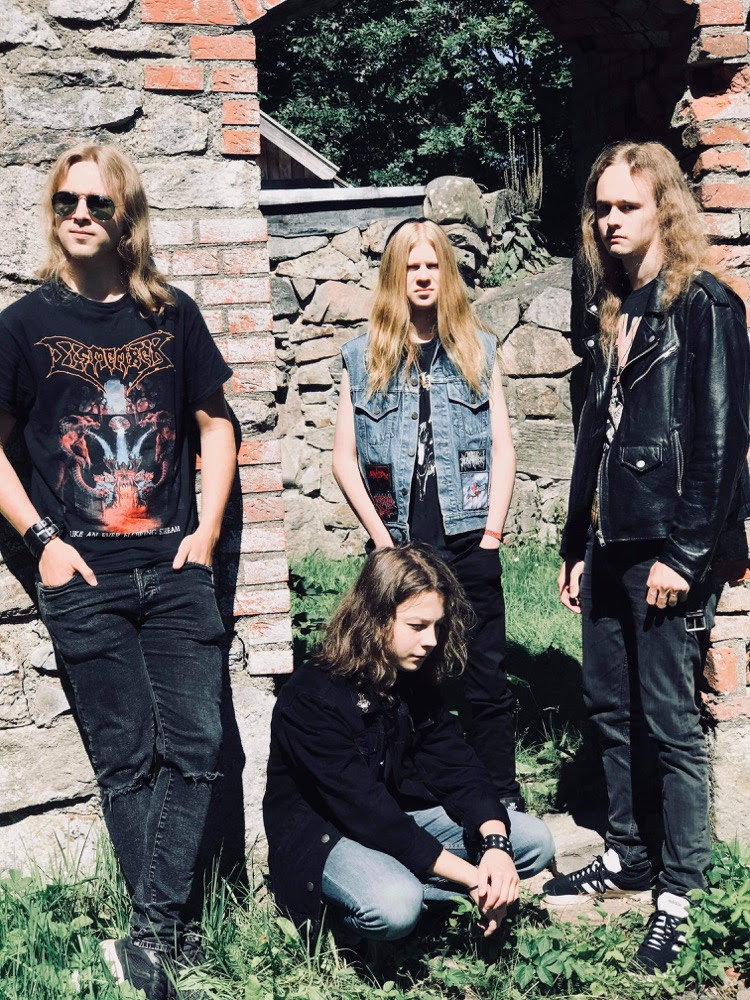 SARCATOR premiere new track at "Deaf Forever' magazine's website - featuring the son of THE CROWN's Marko Tervonen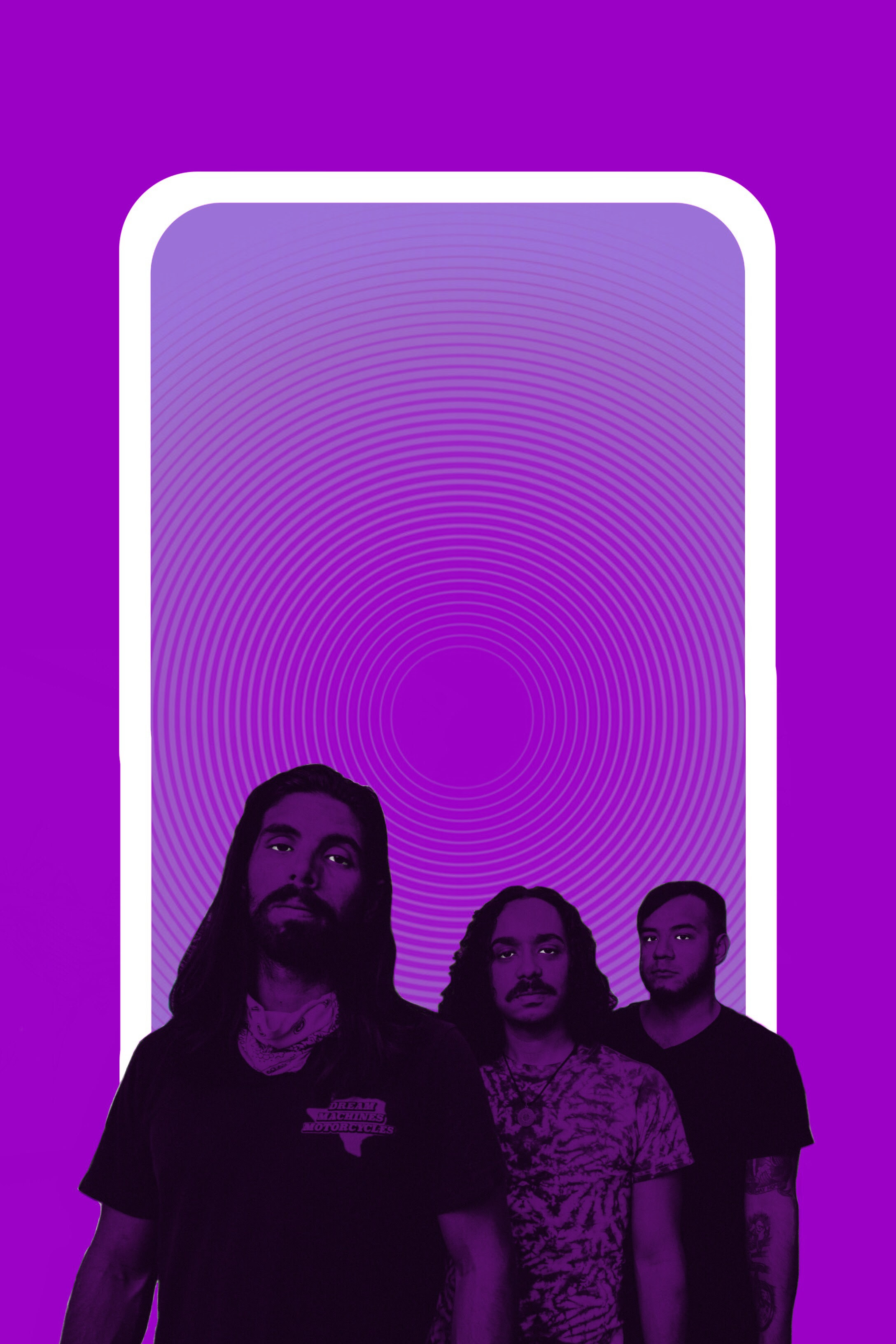 HOLY DEATH TRIO RELEASE NEW SINGLE "BAD VIBRATIONS"