Reflection On My First Festival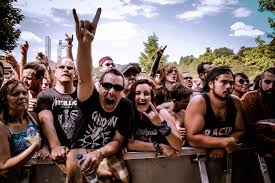 By Nick Statuto
The first weekend of May 2018 marked the five-year anniversary of one of THE greatest experiences of my entire life. Ragnarokkr Metal Apocalypse 2013, held at Reggie's in Chicago, was my first weekend-long annual heavy metal festival. I had already been going to metal concerts for years at this point, but came to find that there was something truly special about the metal festival. It's an annual event that I find even more exciting than celebrating my favorite holiday or birthday, and I know I'm not alone in that belief.
Night #1:
Wrath - There was not much to say about bands like Paradox that came on before them, so let's start here. I had the honor of introducing Wrath before they came onstage as a result of my enthusiasm when host Thor asked who was interested in the band. I screwed it up because I couldn't name all of the members at the time, and the guy hosting the event said, "Oh, he's chickening out, that was too much pressure for him!" However, I had the chance to redeem myself by giving Blood Feast a good introduction. Original vocalist Gary Golwitzer, was back in action that night. Whether or not this was a temporary or permanent reunion was unclear to me at the time. In any event, Golwitzer still pulled off the high screams nicely, but showed a grittier vocal delivery at times as well. The whole band had lots of energy, and the set was largely comprised of material from the first two albums. They played (and I know I'm missing 1-3 songs here):
Children of the Wicked
Fallen Angel
R.I.P. (Ripped Into Pieces) (dedicated to Jeff Hanneman)
When Worlds Collide
Abuse It ('Til It Bleeds)
Insane Society
Ace of Spades (Motorhead cover)
I was surprised that they closed with that cover, but they told me that that was pretty common for them. Wrath's performance was so incredibly fantastic that I didn't think anybody was going to measure up to them, but I had just as much fun watching Omen and maybe even Blood Feast.
Blood Feast - Even after messing up on the Wrath intro, Thor still called on me to give Blood Feast a better introduction. So, I spontaneously and viciously shouted, "From the cold streets of New Jersey, BLOOOOODDD FEEEEASTTT!!!" Thor was impressed and I had a good laugh. I was very surprised by how much I enjoyed their set. I like them, but was more excited about seeing Wrath. Blood Feast had just as much energy as Wrath did, though. My friend got a little taste of pressure, like I did earlier, when their vocalist, Chris Natalini, held the microphone up to him during a couple of choruses and he didn't know all of the words. Chris also came off the stage at one point and sang a couple of songs right in front of the audience. The setlist:
Bloodlust
Kill For Pleasure
Face Fate
Venomous Death
Vampire
Dropping Like Flies
I.N.R.I. (brand new song)
Hunted, Stalked, and Slain (dedicated to Jeff Hanneman, I think)
The Evil
Menacing Thunder
Eldritch was up next, and they were a pretty keyboard-oriented progressive metal band. We were hanging out with some of the guys from Wrath and Blood Feast, and checking out a lot of the stuff that was for sale upstairs during their set.
Ashbury was not exactly a metal band, more like a southern rock band with hints of metal. They ended up getting a very strong response from most of the crowd, but my buddy said they put him to sleep. I thought it was nice to have something a little different, and it definitely helped us get warmed up for Tyrant's Reign.
Tyrant's Reign - I was still familiarizing myself with these guys at the time, but I can tell you that it was mostly the same line-up that they had in the '80s, and it showed. The vocalist could still hit all of the high notes that he did on those old recordings, and the whole band played with a lot of energy. Ironically, this band was responsible for getting the first mosh pit of the night going w/ the song "Thrashing Metal Maniacs". So, their set went something like this (once again, I'm missing some stuff):
The Star Chamber
Thrashing Metal Maniacs
Kill or Be Killed
Fadeaway
Passage to Eternity
Tyrant's Reign
Jack the Ripper
Reign of Terror
Omen - I was getting pretty tired by this point, but as soon as Omen took the stage, I woke up and was charged with as much energy as the band was! The vocalist they had Matt Story, did not look like the guy you would expect to see playing in Omen. He was a short-haired guy w/ a black shirt and shorts, he essentially looked like an older fan or somebody's dad. Nevertheless, he did a great job. The band constantly made jokes about beer and weed in between songs, but they had a very entertaining old-school set. They played 7 out of 10 songs from their 1984 debut "Battle Cry", including all of my favorite songs from the album. That in itself was huge! They even closed with the song that I was screaming for throughout their set, "Die By the Blade"! It went something like this:
Death Rider
Dragon's Breath
March On
The Axeman
Ruby Eyes (of the Serpent)
Termination
Last Rites
In the Arena
Don't Fear the Night
Warning of Danger
Battle Cry
Die By the Blade
I have to say, it was worth the trip up there for the first night
This time, I spent a little bit more time watching the lesser-known/up-and-coming bands on the smaller stage. On the main stage, I watched a newer thrash metal band called Vindicator. My friend was extremely pessimistic about watching them, although I enjoyed what I saw of their set. Sure, it was very run-of-the-mill, but still better than some of the other new thrash bands. I watched a little bit of Ancient Dreams and Demon B***h on that stage, both of whom did great shows. The singer from one of those bands had hair that reminded me a lot of mine when it was longer because of the curls in the back and all.
The band on the smaller stage that I really wanted to see was Borrowed Time, featuring Sauron guitarist Victor Manuel Ruiz. Generally speaking, their material is slower than what I normally prefer but it is still very enjoyable, well-executed traditional metal. They played a couple of songs at the end that I considered highlights, but I couldn't remember the names of them. I missed October 31 on the main stage for them, then missed Winterhawk on the smaller stage for the bands on the main stage. Let's just cut to the last three bands performing on the main stage.
Shok Paris:
Like Tyrant's Reign, I hadn't been into this band very long and did not know their material as well as, say, Omen's. In fact, I only just bought the albums that I was looking for at the show. My buddy warned me when he noticed their set list was comprised of mostly newer material, but it actually ended up being a nice mix of old and new songs. The new songs were pretty good, still sounded like Shok Paris, but not as good as the first two albums. The songs that I knew the best were the ones that I enjoyed the most. Here's their set list (in this exact order):
Battle Cry
On Your Feet
Concrete Killers
Full Metal Jacket
Those Eyes
Set the World on Fire
Steel and Starlight
Go For the Throat
Find a Way Out
Go Down Fighting
Burn It Down
Run But Don't Hide
Go Down Fighting (again)
How did I get the set 100% accurate when I haven't even been listening to them for that long, you ask? Simple, when they were taking all of their stuff down from the stage and setting up for the next act, the guy that removed the set list from the stage just handed it to me. They originally intended to end with "Run But Don't Hide" (one of my favorite songs in the set along with "On Your Feet"), but apparently so many people requested that they play "Go Down Fighting" again that they decided to go ahead and close with it. That was the first time I ever saw any band play the same song twice in one set.
Viking:
I was never a big fan of this particular band. They seemed to be a lot better and tighter live, as others observed. I even enjoyed the stuff from the second album at this show, which I hadn't owned at the time. I can't exactly remember what they played, but I think they did "Berserker", "Winter", "Burning From Within", etc. The song that stood out for me was announced by guitarist/vocalist Ron Daniel as "the title track from the first album". As soon as I heard that I shouted, "YES!!" He then pointed at me and said, "It's called..." and I screamed, "DO....OR....DIEE!!!" One neat surprise that I wish that I had known about beforehand was that their current bass player was none other than Mike Gonzalez from Dark Angel!! I saw him come up onstage and while he had a lot more hair on his face and a lot less on his head than he did when he was younger, it still looked a lot like him. My friend shouted his name and nodded, but I still wasn't quite sure it was him. However, once I saw Mike put his foot up on the speaker while he was playing bass, my buddy and I looked at each other and said, "It's Mike!" After the show, I told Mike that that was how I recognized him and he laughed. My friend wasn't too keen on the new Viking guitarist, though. As soon as he saw him come up onstage he said, "Who's this new trendy dude in Viking?" Like so many other guitarists playing that evening, this new guy was showing off a lot, rapidly going back and forth playing notes with his thumb and index finger.
...and the main event of the evening…Oz:
This was their first show in the United States EVER! Seeing the band live was an amazing experience, but this had to be a real high point in the band's history...and to think, it almost didn't happen. Friday night there was some talk about some problems the band members were having with their visas. On Saturday, it was confirmed that everything was taken care of and the band was going to perform. The band's drummer, Mark Ruffneck, informed me that in 1985 they had intended to do a show in New York with Venom and Slayer, but ran into this same problem and were stuck at home. As they were about to take the stage, I felt that joyous anticipation that I feel when I'm about to see a band that I love very much for the first time. I told myself and my company, "It's really happening!!! We're finally about to see them." When my friend saw them put the setlist down, he said, "Ohh, this set list is good!" I said, "OK, don't tell me any of it, because I want to be surprised." He said, "I won't, just know that....IT'S GOOD!!" It was an outstanding setlist comprised entirely of material from the band's heaviest albums, and none of their less popular output. The band's vocalist, Ape de Martini, was another frontman that didn't quite look the part. He looked more like a personal trainer than a metal vocalist, which made his crazy screams all the more enjoyable. His most unique move was the way he rolled around like a dog during, "Let Sleeping Dogs Lie". Because they originated in Finland and re-located to Sweden, they asked the audience how they felt about Sweden. Several people in the front cheered for it, but one person in the second or third row shouted, "IT SUCKS!!!" They then asked for our opinion of Finland, and a few people cheered for it and the same guy yelled, "It sucks, too!!!" They then asked, "Do you guys like it here in Chicago?" and one guy screamed, "I don't know, I'm from Canada!!!" Their setlist:
Search Lights
Gambler
Dominator
Total Metal
Burning Leather?
Let Sleeping Dogs Lie
Seasons in the Darkness
Megalomaniac
Turn the Cross Upside Down
Fire in the Brain
Stop Believin'
They closed with my favorite song off of their 1983 magnum opus "Fire in the Brain", and besides some of the other songs from that album (they played 5 out of 8 songs from it!), "Turn the Cross" was one of the big highlights of their set. After "Stop Believin'", which was already an encore I believe, everybody kept begging them for one more song. Despite everybody's best efforts, including chants of "Don't be a p****!!!", bassist Johannes Sandberg argued, "We wanna drink beer!!!" Luckily, Ape de Martini took the time to take pictures with everybody, but you could tell that he was eventually getting worn out.
Even though I enjoyed Friday night a little more performance-wise, there was not as much talk about the passing of Slayer's Jeff Hanneman on Saturday night. We met lots of people outside the venue before the show, as well as lots of people in the venue during and after the show, and we met nearly everybody that we badly wanted to meet. This festival did not just have excellent performances, though, it had a lot of great stories, too. From making an idiot out of myself in front of Viking's Ron Daniel, to Shok Paris's Vic Hix coming up and talking to us because somebody brought him out after I bought one of their CDs, to Omen's Kenny Powell talking at a frantic rate about younger fans taking an interest in the band and his optimism about the new album, etc. I think that is a major reason why this was one of my favorite concerts of all-time. Furthermore, metal festivals are so much more exciting than an ordinary concert because they are a rare opportunity to witness a whole bunch of great bands that do not play just anywhere in the U.S. There are bands I've seen three or more times where I'd always count their shows among some of my favorites, but because I have seen them so many times it's hard for a particular show to stand out. Then you have the vendor tables, loaded with all sorts of great metal CDs, LPs, patches, T-shirts, etc. I never feel more like a kid in a candy store than I do at vendor tables at a metal festival, because you never see this many metal goodies for sale outside of the Internet. I will often hold off on purchasing a recent or recently re-issued CD I'm wanting just for the sentimentality of buying it at a festival. Even these reviews doesn't quite cover everything about Ragnarokkr 2013. It was a time to share great music with great company. I have since made it an annual tradition to attend at least one festival a year. Every metal fan should find one that suits their tastes, and always have money saved up for it. You'll be thinking about and smiling about the adventure for the next week!
Read More News
Tags:
Show Review, Ragnarokkr, Chicago, Reggies, 2013



Nick Statuto

July 23, 2018


More News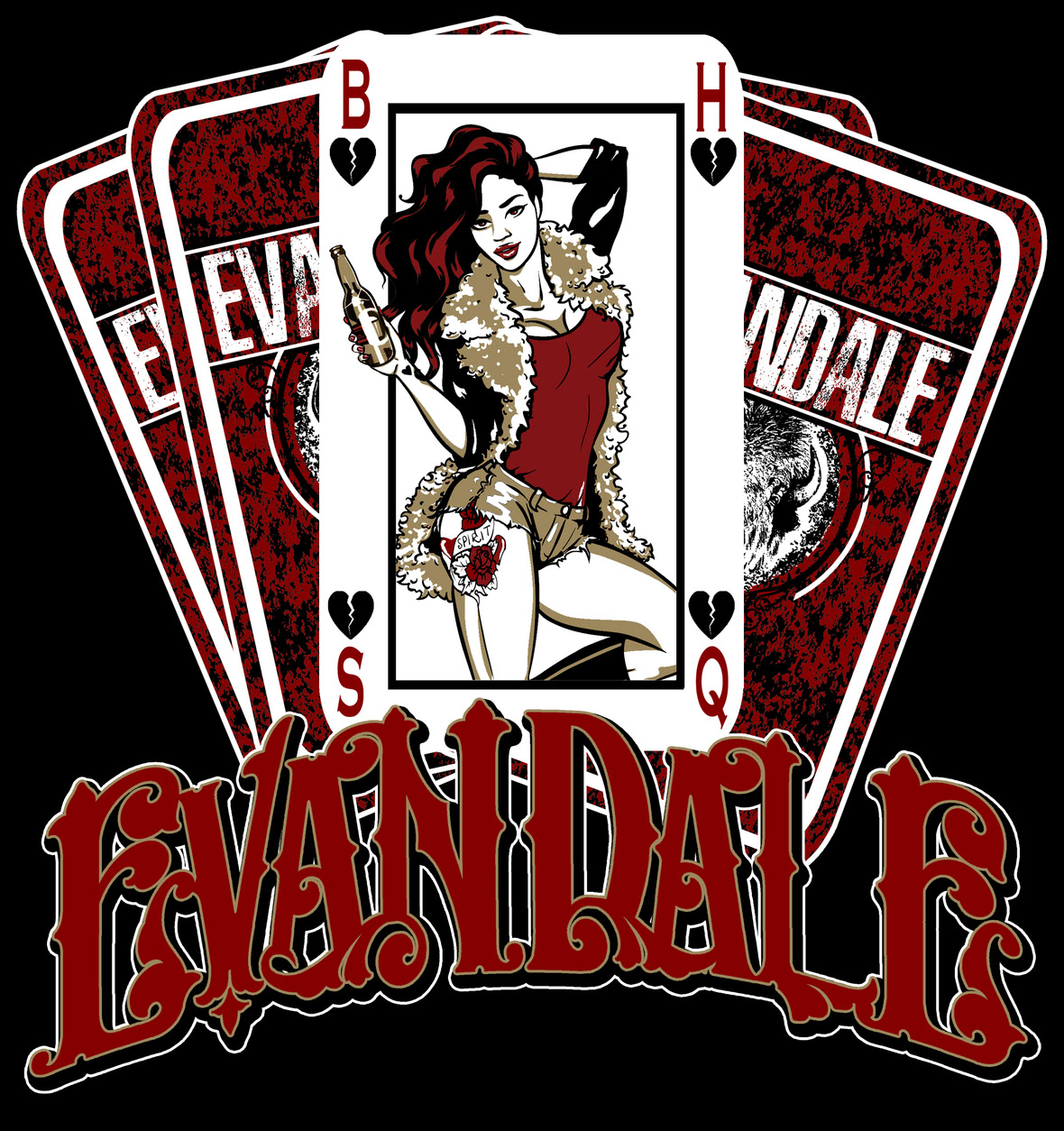 Check Out EVANDALE Official Lyric Video for "Black Heart Southern Queen;" Self-Titled EP Out NOW!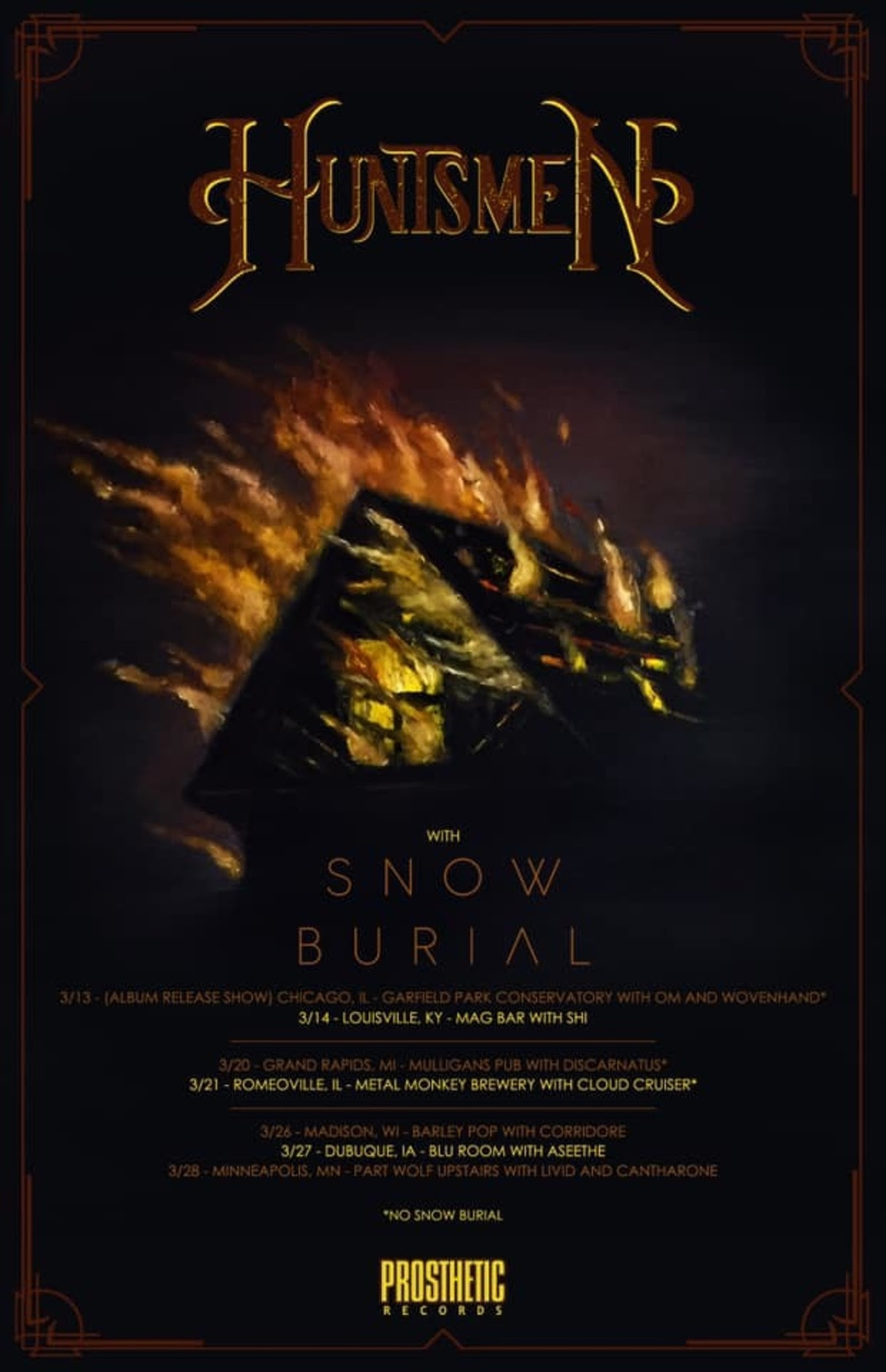 HUNTSMEN RELEASE SECOND SINGLE 'A NAMELESS DREAD' FROM NEW ALBUM 'MANDALA OF FEAR'
RITUAL DICTATES reveal second track from forthcoming ARTOFFACT debut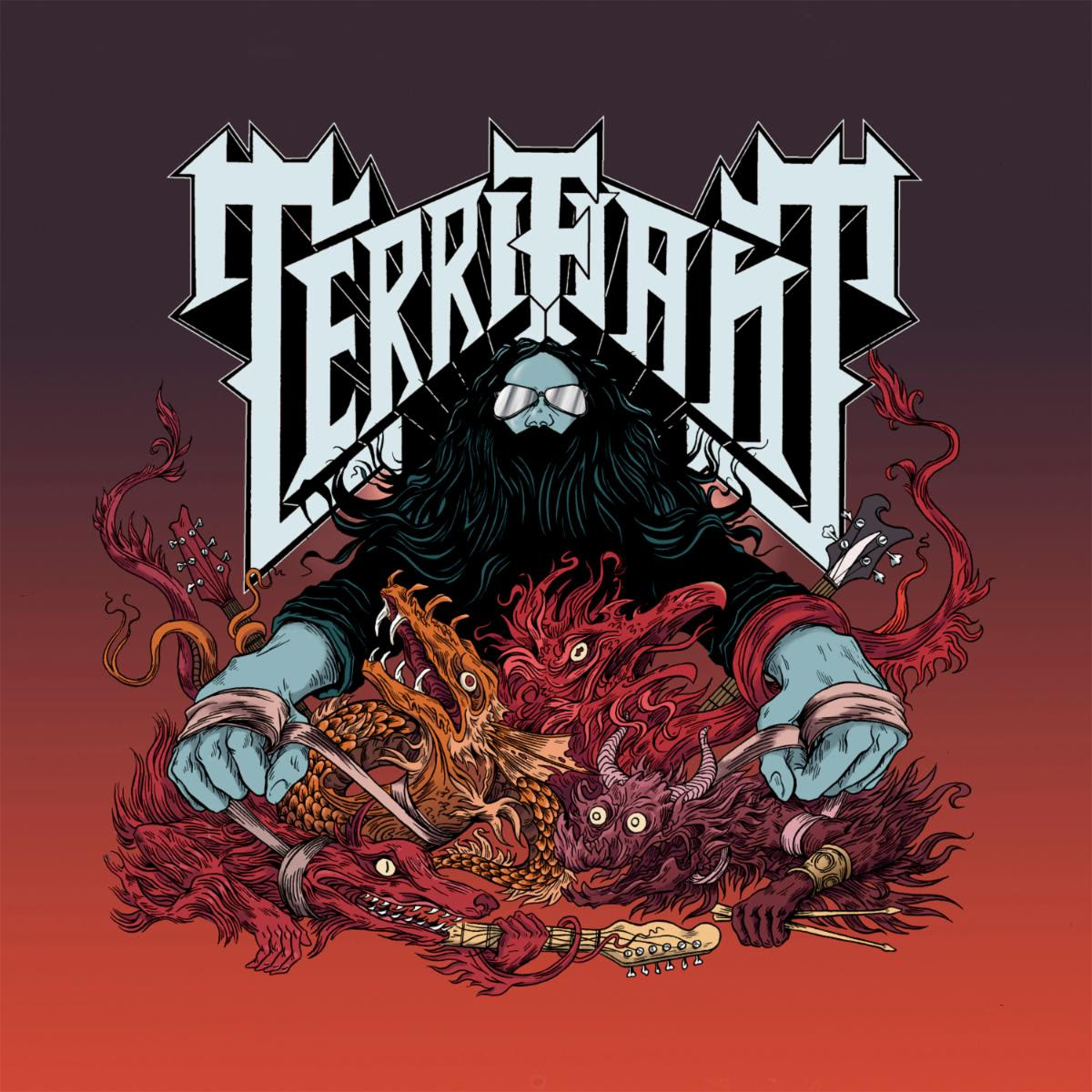 Belgian Metallers TerrifianT Premiere New Song: "Metal and More"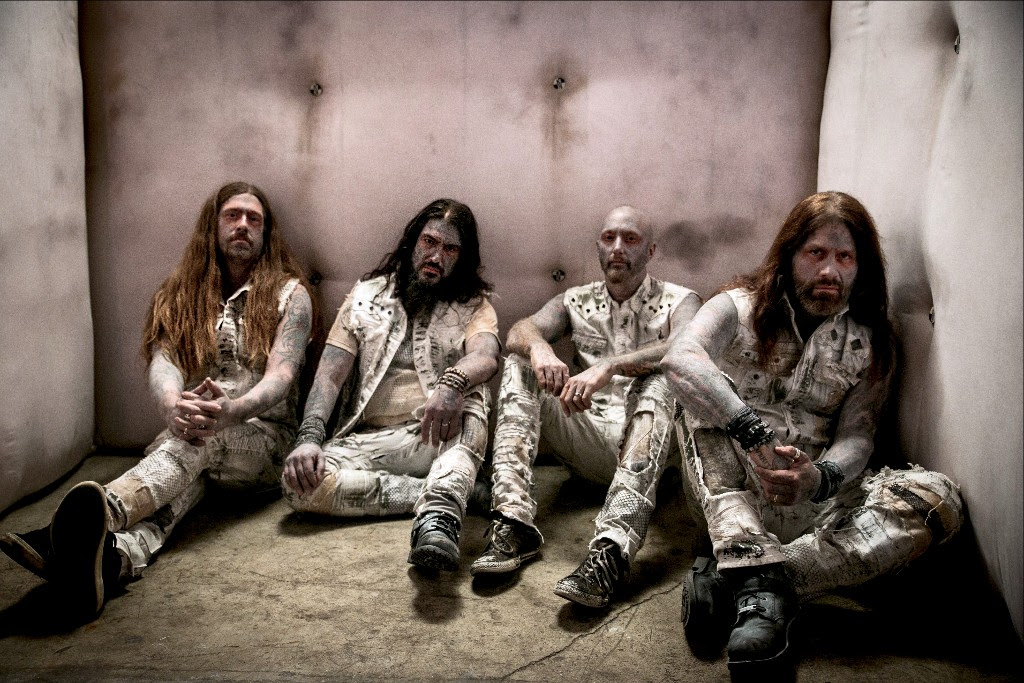 Machine Head Share New Anti-Valentine's Day Song "Circle the Drain" — LISTEN!