Red Baron's Top 11 albums of 2017
11. THY ART IS MURDER "Dear Desolation"
I almost cried when vocalist, CJ, left the band. I have been following these guys since the 2012 birth of their masterpiece "Hate". I thought there would never be a chance and I was quite bummed out about it. For about a month many of my friends were giving me shit because I wouldn't stop gloating about it.
This album sounds like they wanted come back with a record that expressed the bitter rage at all of the moments on misunderstanding and ignorance. It seems to me that they never fail to raise the bar on brutality and in my opinion this is the most brutal album to come out this year.
CJ I love you bro! You sound like you swallowed a fucking bus! I'm proud of you and the rest of the guys. \m/ Four horns to the sky \m/.
Order your copy
HERE.
10. SEVEN SPIRES "Solveig"
2017 has been a fantastic year for symphonic metal. Earlier this year I reviewed this record and had the great pleasure of sitting down and having a chat with vocalist and musical genius Adrienne Cowan. Since then I have enjoyed watching her and this band's career grow.
On this particular album we get to hear a band that isn't afraid to use sounds from all metal genres along with absolutely breathtaking composition. This is a record that I listen to when I need a mental and spiritual uplift which is quite often.
Metal Goddess and composer Adrienne (Yo Adrieeeeeeeen!) likes to work ALL THE TIME! So much though that she also is the keyboardist and composed all of the orchestrations for Winds of Plague's on their most recent album which brings me to next record that blew my socks off.
Get your copy of this amazing album
HERE.
9. WINDS OF PLAGUE "Blood Of My Enemy"
This one is epic as fuck, packed with punishing grooves, and has enjoyed huge success since its release this past October.
Order your copy
HERE.
8. NE OBLIVISCARIS "Urn"
I spent a tremendous time alone with this record. Each listen keeps resonating and growing with meaning for me. It is one that deals with inconsolable loss of a loved one with yearning for hope-enternal. It is one that has resonated with me very profoundly and I even got an opportunity to chat with vocals Xenoyr at length. Check out the interview here.
Get your copy of this cathartic masterpiece
HERE.
7. ARCH ENEMY "Will To Power"
I think that this is the most traditional Heavy Metal record that I have chosen for this list. I love the positive messages in the lyrics. It is a relentless powerhouse of metal majesty and was blown away by the video, "The World Is Yours".
I think I watched this video 10 times the night it came out. For me it was jaw dropping twin guitar attack juxtaposed with the beauty and power of Alissa on vocals. This entire record is what I dive into when I need a mental uplift to get the day going. I had the opportunity to watch their live performance at The Truman here in Kansas City. The entire set had the same intensity that you see in the video above. Arch Enemy was the best concert I've seen all year.
Order "Will To Power" in physical or digital format
HERE.
6. TRIVIUM "The Sin And The Sentence"
I also got to see this band live and it was one of the best shows that I've seen all year. Before the show I got an opportunity to sit and chat with Palao. Check out the interview below.
The songs on this record are so well written with beautiful moments of rage. If you go through the entire catalogue of this band you will find that it isn't any wonder that they have shared the stage with bands like Iron Maiden and Metallica. Trivium has proved themselves to be so heavy hitters and I believe that this record represents a giant leap in their maturity as artists. Trivium has come of age.
Order your copy of "The Sin And the Sentence"
HERE.
5. REAPING ASMODEIA "Impuritize"
These guys didn't make on this list just because they are friends of mine. Not only are they some of the coolest people in metal but they are some of the most talented in their genre. There were many Technical Death Metal records that came out this year that were astonishing to listen to. In my opinion bands from the Twin Cities do it best. I love the guttural growl coming off the guitars and the precision coming off each blast in the riff. Rather than getting hammered with sweep arpeggios and mind boggling hammer-ons. Everything has been blended beautifully on this record.
I have had an opportunity to spend some time with them three years ago and caught up with them last October. Check out the video below.
Get your copy of 'Impuritize"
HERE.
4. BYZANTINE "The Cicada Tree"
This is Byzantine's first Metal Blade release. This one is going to be talked about for a long time past the new year. This record has grown to me so much and I have come to understand it at so many levels. I am also grateful for the time that I have spent chatting with Chris "OJ" Ojeda. I can't wait to see what else they have in store for us in the future.
Here is a complete album review on this record that I completed earlier this year. Click
HERE
to read more about this masterpiece.
Order your copy
HERE.
3. DECAPITATED "Anticult"
I don't give a shit what people are saying about these guys in the papers. The Constitution of the United States of America states that in a court of law you are innocent until proven guilty. It is my greatest hope that the blind woman holding scales will not be interfered with.
Aside from the non-sense the bottom line is this folks. This records kicks ass! It's a djenty groove death metal power house that I have been enjoying all year.
2. BORN OF OSIRIS "The Eternal Reign"
When this fucker dropped last February I was just as enthralled as I was when I discovered them in 2007. With a higher quality tools and experience at their disposal this re-recorded album is a wonderful testament of the 'Eternal' value of these songs and what they mean for this band. They strictly maintained the integrity of each song with the highest quality standards and it absolutely crushes. I still can't just put it down……I keep it on constant rotate here at The Gauntlet lab.
Order your copy here or listen below.
1. KAL-EL "Astrodoomeda"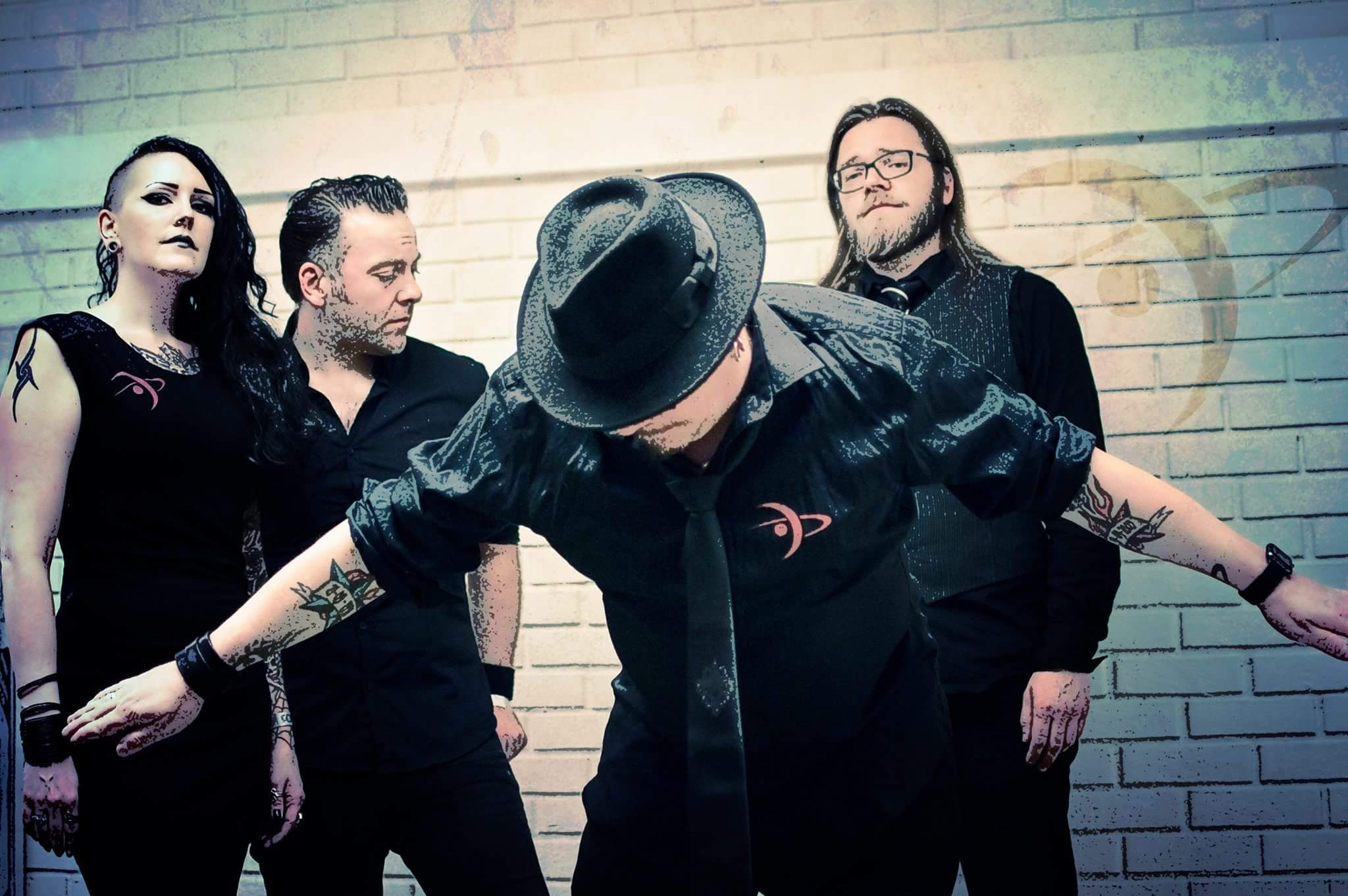 I found out about this band this past September while having lunch with a good friend of mine. We spent an good hour or so talking about this band and since then I've been hooked. There is some real genius going on here tonally and the songs have fantastic groove and life of their own. This has been my go to doom album all year and in fact I have listened to it more than any record that has come out in 2017.
KAL-EL "Astrodoomeda" is out now via ARGONAUTA Records and available
HERE.
Facebook
HERE.
Read More News
Tags:
KAL EL, Born Of Osiris, Seven Spires, Adrienne Cowan, Winds of Plague



Red Baron

January 09, 2018


More News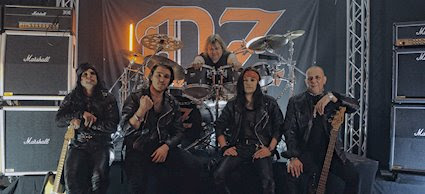 Oz has returned with their new album "Forced Commandments" after 2 years!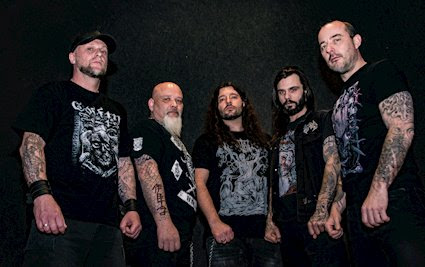 Sinister to release their new album "Deformation Of The Holy Realm" later this month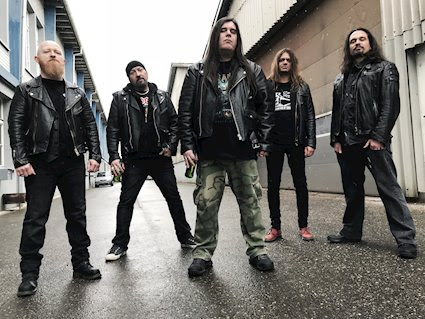 Poltergeist's "Feather Of Truth" Out July 3rd via Massacre Records!

Garage Punk Lithuanian band 'Shishi' release superb new album 'Mafitishei'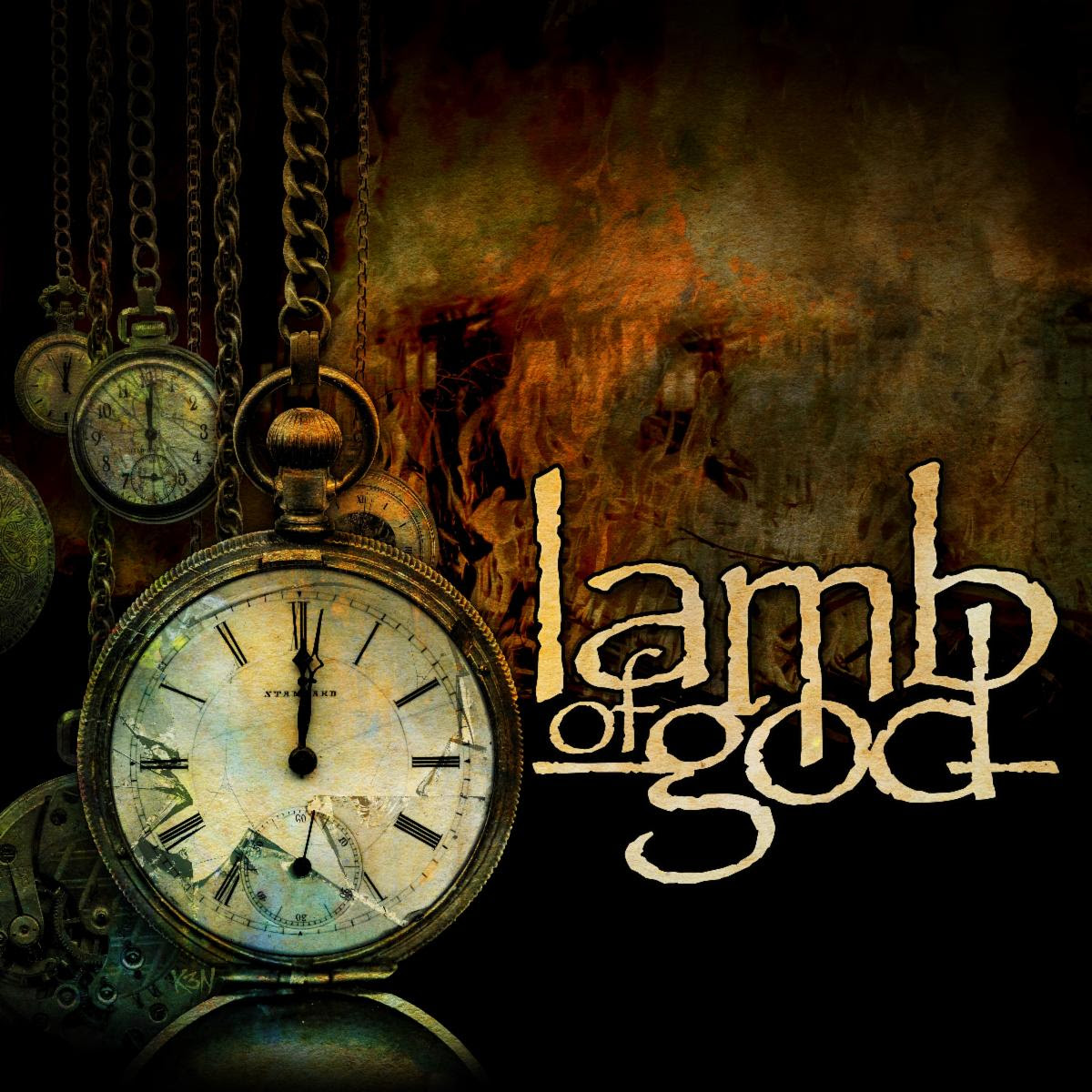 Grammy-nominated LAMB OF GOD's new self-titled album, out June 19!