Revenger announce Feb 17th release of "The New Mythology Vol. 1"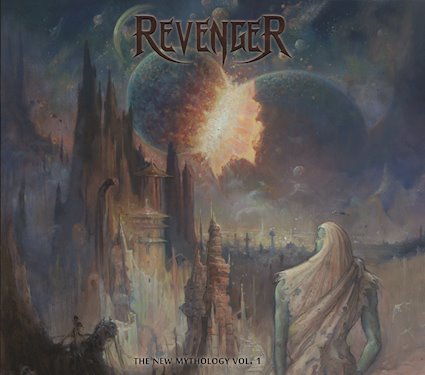 The New Mythology Vol.1, REVENGER's second studio release, is a five-song EP that expands on the band's aggressive thrash style with tracks that are more technical, visceral and direct than debut album To The Wolves. Formed in 2012, the band introduces some key members that shape the sound and vibe of this EP, which is more calculated and driven than before. Heavy guitar rhythms punctuated by a consistent thrash pulse breaks only when the groove requires and marks REVENGER's particular style. The lyrics and gritty death vocals also bring out the rage and bitterness of the subject matter which, for this EP, is slightly more conceptual and inspired by comic books and how today's mythology could become tomorrow's dogma.
Drummer Julia Geaman had this to say about the forthcoming EP:
"I think the particular style that we are creating is pretty exciting. It's straight up thrash that can get catchy sometimes or more death metal other times but over all it's pretty straight forward, but that's where I find the freedom in it. We can be unpredictable and come up with two riffs that don't seem to go together at first but somehow work and then lead back into something more traditional. We play the music we grew up listening to but with our own filter on it. We don't try to sound like anyone, but our influences definitely come out. Bringing this EP to as many people as we can is something that is getting me really excited and I'm super stoked for this next year. A lot of hard work has gone into this as with any musical project and it's incredible to bring it into reality."
Track List
1. Hex
2. Anti Life
3. We Want Blood
4. The Man Who Shot God
5. The Watcher
Line-up
Andrew Bailey (Vocals)
JP Poulin (Bass)
Sean Parkinson (Guitars)
Julia Geaman (Drums)
Facebook
HERE.
Bandcamp
HERE.
Read More News
Tags:
Revenger, The New Mythology, Thrash Metal



Red Baron

January 08, 2018


More News

Read about Darker Half and their newest album, If You Only Knew

Deleo's "Mythomania" to be released June 19th!

Secret Bad Boy release a slow-jam for nihilists: It Was Always Too Late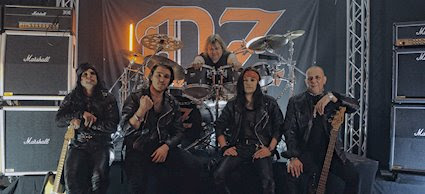 Oz has returned with their new album "Forced Commandments" after 2 years!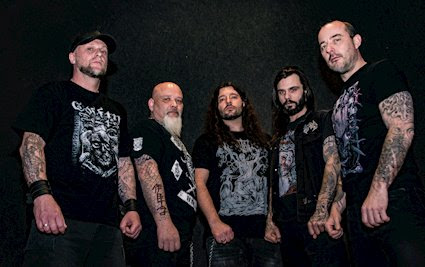 Sinister to release their new album "Deformation Of The Holy Realm" later this month