Best of Metal Albums 2017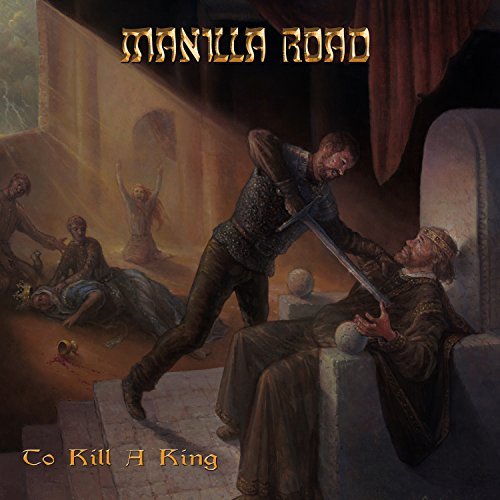 2017 was, admittedly, a stronger year for re-issues than new releases. However, there were still enough quality albums this year to make narrowing what I listened to down to my top 5 somewhat challenging. After careful contemplation, which led to indecisiveness and frustration, I have compiled the list of new albums which have brought me the most enjoyment this year. Some bands that released fine material in 2017 must now deal with the disappointing reality of their album not reaching my top 5, just as any sports-driven child or teen does when he doesn't make the basketball or soccer team. The year is drawing to a close, the weather is colder, and you may just have a Christmas wish list to complete. So, take a break from the presidential protests and Stranger Things, sit by the fireplace with some hot cocoa, and brace yourself for the best metal releases, re-issues, and live show of 2017.
5. Overkill "The Grinding Wheel"
I was torn between two New Jersey thrash acts for the #5 spot—Blood Feast and Overkill. Both albums are recommended and were recorded with such crushing energy. I've flip-flopped with this decision, and almost gave Blood Feast the nod because of the sea of great riffs, skillful solos and drumming all over "The Future State of Wicked". However, new vocalist Chris Natalie's Sam-Kinison-attempting-black-metal approach is one thing I don't like about the new Blood Feast album. Overkill's Bobby "Blitz" Ellsworth, meanwhile, is one of my favorite vocalists of all-time, and I'm astonished that his vocal performance is still as powerful as it is as he approaches his late-50s. "Future State" really shines in the riff department, as previously stated, but "The Grinding Wheel" is stronger when it comes to sheer Jersey attitude. It just makes the songs very sharp and gritty. It's mighty similar to their last three records, yet it's probably the most melodic of their '10s releases. Even though Blitz has cited "G****** Trouble" as a favorite of his, I thought it was a passable attempt to re-create "Fast Junkie". Highlights include "Our Finest Hour", "The Long Road", "Come Heavy", and "The Grinding Wheel".
4. Accept "The Rise of Chaos"
What do Accept and Overkill have in common? This is now the third time both bands have rehashed their 2010 releases, but they still do a fine job of it. Like Overkill's 2017 release, Accept's latest has a very good opening track, a decent-but-less-impressive second track, but really gets cooking during the third song. One of Accept's weaknesses at this point is that they've gotten way too predictable and formulaic when writing a chorus. The chorus almost always consists of a gang-shout of the song title followed by a line by vocalist Mark Tornillo, then the gang-shout again, then another line. "The Rise of Chaos", however, does get enough extra points to rank it on the list because it is Accept's best release lyrically. Many listeners will immediately be able to identify with songs like "Carry the Weight" and "What's Done is Done" on a personal level, while "Analog Man" and "Race to Extinction" speak volumes about the flaws of today's world. It's a very good album in the same vein as the previous three, but if the next three albums still sound exactly like this, even I might get bored with them.
3. Pagan Altar "The Room of Shadows"
Originally intended to be released a few years earlier under the title "Not Quite Dead", this is just a beautiful metal album. Much of this material was re-recorded after vocalist Terry Jones's death in 2015. Fortunately, Jones's nasally vocals have remained intact. For some that may be a turn-off, but for those who were that interested in the band or album to begin with, it's a wonderful thing to hear. Drummer Andy Green's work can be pretty basic at times, but he often gets crazier when Alan Jones's guitar playing gets crazier. There are some great clean guitar parts on the album, particularly in "Danse Macabre" and the title tune. "The Room of Shadows" is the final album of Pagan Altar's career and is meant to honor Terry Jones's leagcy.
2. Destructor "Decibel Casualties"
It's essentially the speedy, melodic, passionate, background-vocal-heavy material you'd expect from these Cleveland thrashers with lyrics about metal, Armageddon, and the like. Nevertheless, Dave Overkill and Co. mix some surprises into their formula, proving they can do more than some pessimists might expect from them. "Keep the Faith" has its upbeat hard rock leanings, and there's even some fine atmosphere and acoustic work on "In Hell". The guitar sweeping on "Metal 'Til Death" and "Keep the Faith" shows that they've progressed as musicians even since 2016's "Back in Bondage", but they still avoid technical riffing. The production allows the instruments plenty of clarity, yet still makes the album sound like it was recorded generations earlier than it was. "Decibel Casualties" perfectly demonstrates that Destructor is a band that knows what they want to do and don't want to do on record.
1. Manilla Road "To Kill a King"
The consistency, the talent, and the haunting melody all over this album make it one of the true classics of 2017. Like the Pagan Altar record, the album has a large helping of softer moments, including some great acoustic moments. It's just pure Manilla Road, and it's the best of these albums to play from start to finish without skipping to a preferred song.
Re-issue of the year: The first four Kreator albums
Noise Records was recently bought out by BMG and has been re-issuing much of its old catalogue on vinyl and CD within the past year or so. Kreator's first four albums were among the first to be remastered and rereleased back in June. These four gems are some of my absolute favorite releases from this German label and the German metal scene as a whole. 1985's "Endless Pain" is three times the primitive, underdeveloped recording you'd expect from a thrash debut from this era. The songwriting, titles, and lead work are amateurish; but the aggression and viciousness of the album are what make it a classic. The 1986 follow-up, "Pleasure to Kill", shows musical improvement while exceeding the brutality of their own material and that of most of their contemporaries. Vocalist/guitarist Mille Petrozza has developed a higher range this time, and while he may have sounded vicious in the past, he sounds genuinely bloodthirsty on the hateful title track! 1987's "Terrible Certainty" is another brutal thrash masterpiece, this time showing a more technical side of the band. There's a lot of complex and original riffing, but the solos are still heavily whammy-bar-oriented. Jurgen "Ventor" Reil's barking is only heard on one song ("As the World Burns") on this album, allowing him to outperform his slightly younger self in the drum department. Be sure to check out "Behind the Mirror" for the album's most eerie riffs and best falsetto screams. Kreator's 1989 major-label debut "Extreme Aggression" possesses a cleaner style of thrash than the previous albums, with a sharper production. The songs all sound pretty different, and the lyrics are surprisingly versatile. It also has a couple of guitar solos that sound like video game music (see "Some Pain Will Last" and "No Reason to Exist"). Most of the bonus tracks on these re-issues are demo and live recordings that have already been released. The 1986 "Flag of Hate" EP—included on the "Pleasure to Kill" re-issue—is a promising showcase for the band's maturity after the debut. All four of these albums are essential and represent proper stages of Kreator's development as the leaders of the German thrash movement!
Concert of the year:
Hirax/Destructor at Reggie's in Chicago, IL in July
This thrash metal extravaganza served up a mix of young, up-and-coming acts and '80s cult bands in perhaps the best concert venue in all of America (or at least the Midwest). This line-up of bands and their performances simply couldn't be topped by anything else that was even booked in the States this year! The Windy City's own death/thrashers Malas gave the show the brutal start that it needed. While guitarist Alex McIntire's headbanging was as fierce as the music he was playing, the vocals were not their specialty. Wrath, another Chicago-based opener, also struggled in the vocal department due to vocalist Gary Golwitzer's pneumonia that night. Nevertheless, his creepy falsetto was as good as it could have been under the circumstances, and Gary Modica's bass was very perceptible in the mix. They previewed a killer new song for the audience called "Conflict", but they seemed to have the most fun closing with "Insane Society" and a cover of Motorhead's "Ace of Spades". Indianapolis traditional metallers Sacred Leather gave everybody a break from the thrash madness of the rest of the night; but not without some glass-shattering falsetto singing, cheesy lyrics, and plenty of leather and spikes. Although they didn't have an album released at the time, they stated that their debut should be out around February of next year. Jacksonville's Rhythm of Fear was the least entertaining of all the bands, largely due to the hardcore/metalcore vocals. Destructor had a short but very sweet time on the stage primarily comprised of material from "Decibel Casualties" and "Maximum Destruction". The bass and guitars sounded great, but vocalist/guitarist Dave Overkill was the first to admit to the performance's one flaw—his dialogue between songs was eating away at their stage time too much. Hirax vocalist Katon DePena made the same mistake, but they both used that time to acknowledge the sheer insanity of Chicago's metal fanbase. DePena's stage antics included hopping and bulging his eyes fiercely. Hirax played a satisfyingly fierce show, happily alternating between old and new songs. The shortest song in the set, the 32-second "Hate, Fear, and Power", was the one that provoked some of the wildest moshing of the whole night. Normally, I would cite a festival as my favorite show of the year. However, this one-night event was such a rare and exciting opportunity that it felt like you were attending a metal festival!
-Nick Statuto
Read More News
Tags:
Overkill, Accept, Pagan Alter, Destructor, Manilla Road



Nick Statuto

December 17, 2017


More News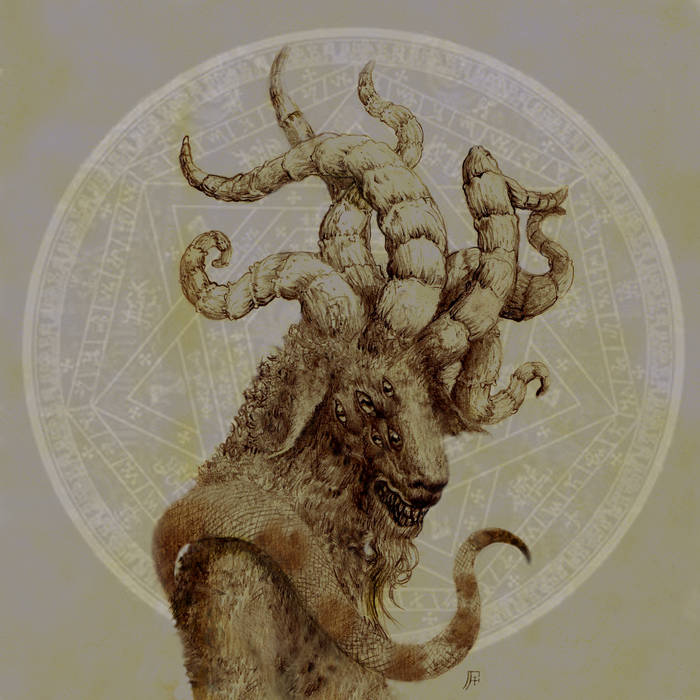 Valdur to drop Goat of Iniquity Bloody Mountain Records 19 October 2018
Siniestro Set to Drop Arctic Blood on Black Lion Records 10 December 2018

Blasphemy Gods of War LP Nuclear War Now! Productions 15 November 2018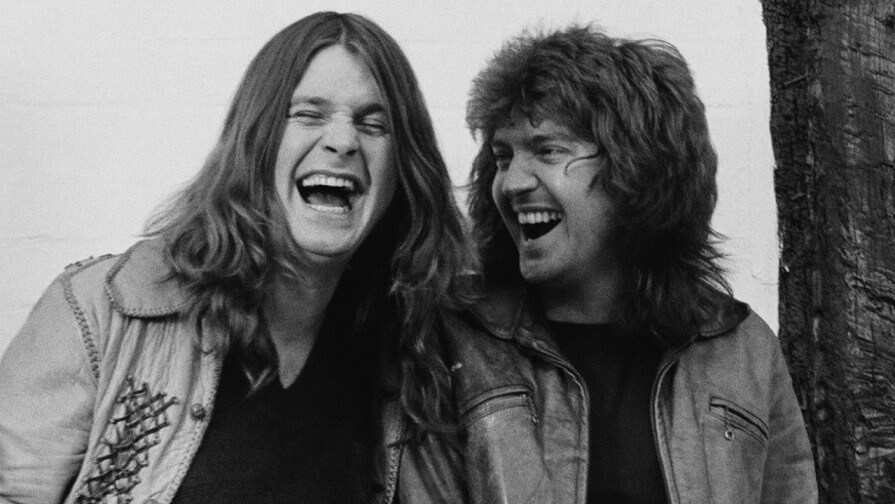 Bob Daisley reveals who wrote what in Ozzy Osbourne first albums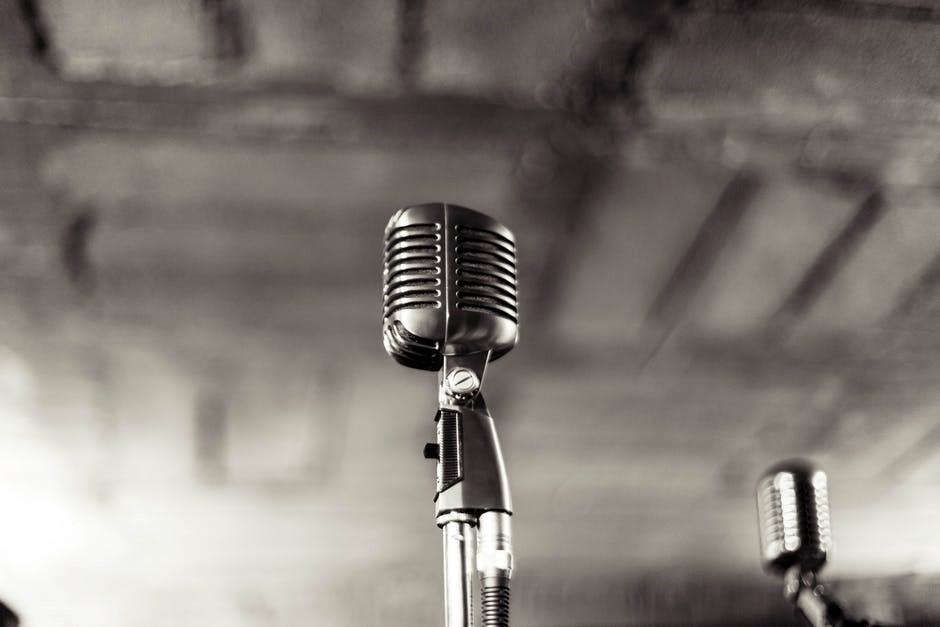 Tips For Financial Success In The Music Business
More News