OBITUARY Premieres "Brave" Music Video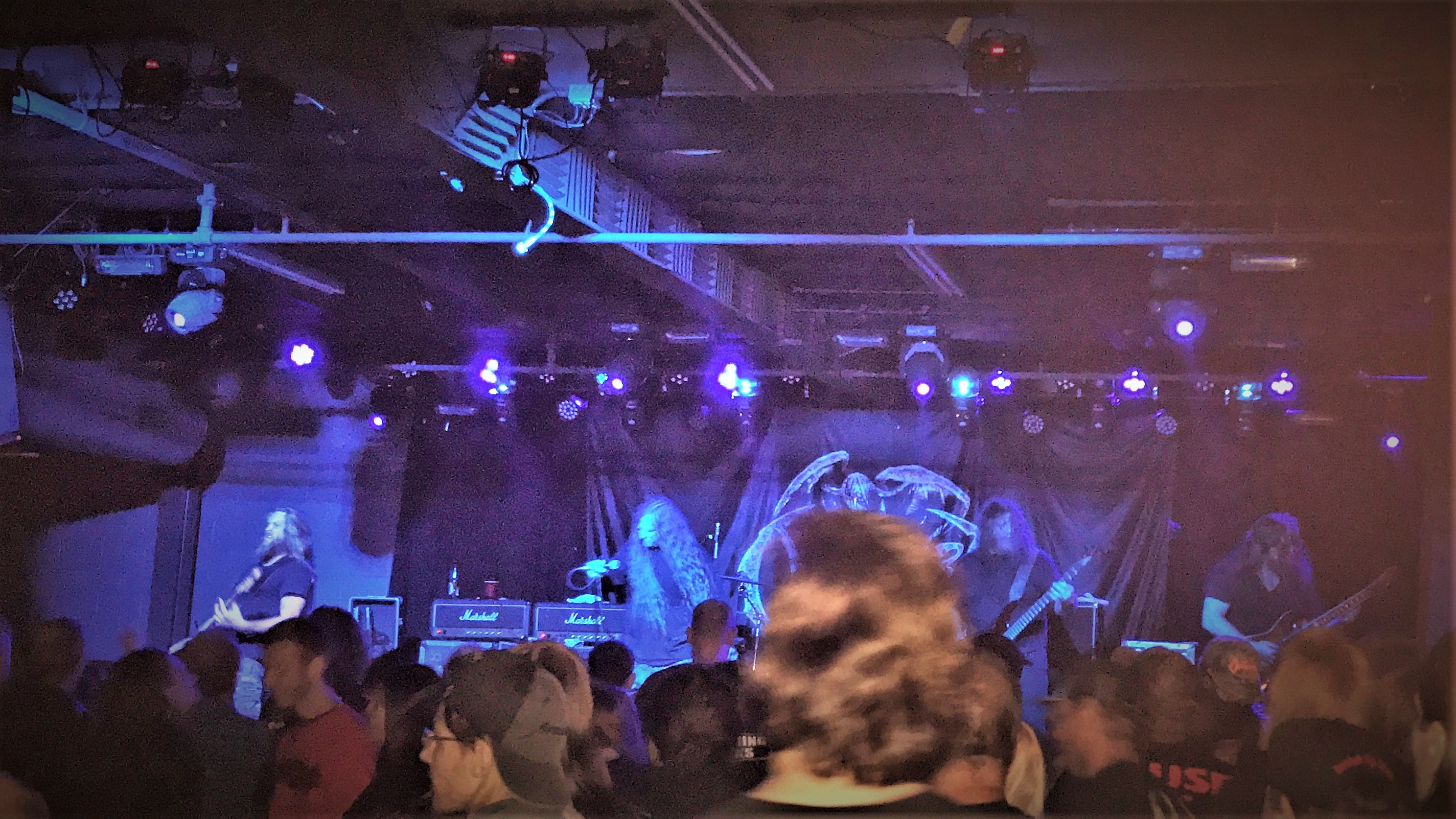 Death metal legends OBITUARY have shared a brand new music video for "Brave", the opening track off their critically acclaimed, self-titled 10th studio album. The video, which depicts the band enjoying a day of practice and backyard shenanigans at their home studio outside of Tampa, FL was directed by Shaun Egger and can be viewed via YouTube here.
Additionally, OBITUARY have announced a month long Spring 2018 European headlining tour. The tour begins March 3 in Cologne, DE and ends April 1 in Schijndel, NL at Paaspop Festival. Af full list of tour dates is available below.
OBITUARY commented on the tour:
"We are super excited to be back on a headlining tour in Europe. We have had great opportunities as direct support these past few years for Carcass, Cannibal Corpse and Kreator but it's time to get back to that final slot and the full power of a headlining tour. 45/50mins spots are just not enough for OBITUARY to cover all albums from the past three decades and our fans expect and deserve to see more...and more is what they will get from us on these dates.
We can't wait to bring our full production and full-length concert to Europe. We will be performing many songs from the Self-Titled and Inked in Blood releases along with showcasing all the classics that everyone loves and is eager to hear.
We are working on the set list right now and want to hear from our fans which songs they want to hear so we encourage you to give us your ideas, thoughts and suggestions.
Hang on to your asses because shit's about to get real....Real Heavy.!!!"
Obituary is out now worldwide on CD/LP/Digital via Relapse Records. Physical and digital orders plus streams are available now
HERE.
The band's animated video for the song "Ten Thousand Ways To Die" has surpassed over 1 million views and can be viewed here. OBITUARY's self-titled album is receiving high end of the year praise charting on notable album of the year lists such as Rolling Stone (#14 - Best Metal) Revolver (#11), Decibel (#14) and Loudwire (#21) among numerous others.
OBITUARY Tour Dates:
Mar 03 Cologne, DE Luxor
Mar 04 Vosselaar, BE Biebob
Mar 06 Nottingham, UK Rescue Rooms
Mar 07 Glasgow, UK Classic Grand
Mar 08 Manchester, UK Club Academy
Mar 09 Birmingham, UK 02 Institute 2
Mar 10 London, UK Ulu
Mar 12 Stuttgart, DE Universum
Mar 13 Frankfurt, DE Zoom
Mar 14 Paris, FR Le Trabendo
Mar 16 Lyon, FR Villeurbanne / CCO
Mar 17 Mulhouse, FR Le Noumatrouff
Mar 18 Munich, DE Feierwerk
Mar 19 Solothurn, CH Kulturfabrik Kofmehl
Mar 20 Milan, IT Alcatraz
Mar 22 Vienna, AT Szene
Mar 23 Leipzig, DE Hellraiser
Mar 24 Berlin, DE Music & Frieden
Mar 25 Hamburg, DE Logo
Mar 27 Copenhagen, DK Pumpehuset
Mar 28 Stockholm, SE Klubben Fryshuset
Mar 29 Oslo, NO Inferno Festival
Mar 30 Gothenburg, SE Sticky Fingers
Apr 01 Schijndel, NL Paaspop Festival
OBITUARY BIO:
One of the most influential, revered and best-selling death metal bands of all time, OBITUARY formed in the swamplands of South Florida in 1986 after switching their name from Xecutioner. the band signed to Roadracer Records, a now defunct division of Roadrunner, for the recording of their debut album, the immense and immeasurably heavy Slowly We Rot (1989). The album was engineered by the legendary Scott Burns at Morrisound Studio, which would come to be the most sought after facility for production of albums during the rise of death metal in the 1990s. Unlike much death metal preceding it, the album had a sludgy feel and integrated devastatingly slow passages along with obliterating overtures that reached far beyond any point of mayhem that metal had yet to reach. The result was a carnal pleasure for doom, death and thrash fans alike coupling the adrenaline of a speedball with the slow, degrading measures of a sewer at dusk. OBITUARY were unlike anything anyone had heard before and would change the shape of heavy music forever.
OBITUARY followed up Slowly We Rot with Cause of Death (1990), perhaps the band's most hailed album and an even more chaotic, bass heavy mix of the band's signature groove, manic guitar solos and crashing drums. The album's defining feature, however, was vocalist John Tardy's disarmingly horrific, gargling style, that created guttural chasms of dread which, though often mimicked, have been achieved by no one else. Drastically shifting tempos and Tardy's unique vocal style became the band's trademark, which clearly distinguished them from the rest of the burgeoning US death metal scene.
OBITUARY spent the next two decades releasing some of the finest death metal ever put to tape with classics like The End Complete (1992), World Demise (1994), and Frozen in Time (2005) solidifying them as one of the genre's most important bands of all time. Fast forward to 2014, when after a five year gap between albums, OBITUARY successfully crowdfunded their new album and subsequently partnered with Relapse Records for it's release. Reinvigorated with a new lineup featuring the additions of legendary bassist Terry Butler (Death, Massacre, Six Feet Under) and lead guitarist Ken Andrews. The result was Inked In Blood (2014) which immediately took the world by storm. The next couple years revolved around an extensive world tour schedule that took them to sold-out venues across the globe including tours with Cannibal Corpse, Carcass and Exodus and multiple mainstage festival appearances including 7000 Tons of Metal, Maryland Deathfest, Hellfest, Obscene Extreme, Full Terror Assault, Neurotic Deathfest, Graspop Metal Meeting, and the band's own inaugural Florida Metal Fest.
To end 2016, OBITUARY released a surprise, live EP, Ten Thousand Ways to Die, featuring two brand new songs plus twelve classics and fan favorites recorded across eleven different cities during the Inked In Blood world tour. The EP left die-hard fans craving more, unbeknownst that it was just the beginning.
Now in 2017, OBITUARY return with their self-titled, 10th studio album, further cementing their legacy as one of the most important metal bands of all time! Picking up where Inked In Blood left off, OBITUARY show no signs of slowing down as they continue to reign as Kings of death metal. Recorded at their home studio in Tampa, FL, Obituary is a 10 track tour-de-force of bone-pulverising death metal that is as heavy, uncompromising and infectious as anything they've released in their historic, nearly 30-year career!
OBITUARY are:
John Tardy – Vocals
Trevor Peres – Guitar
Ken Andrews Jr. – Guitar
Terry Butler – Bass
Donald Tardy – Drums
Obituary Facebook
HERE.
Read More News
Tags:
OBITUARY, Brave, Death Metal



Red Baron

December 12, 2017


More News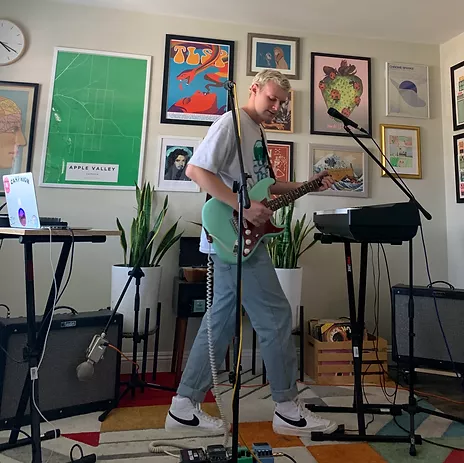 An Interview With Comfort Club!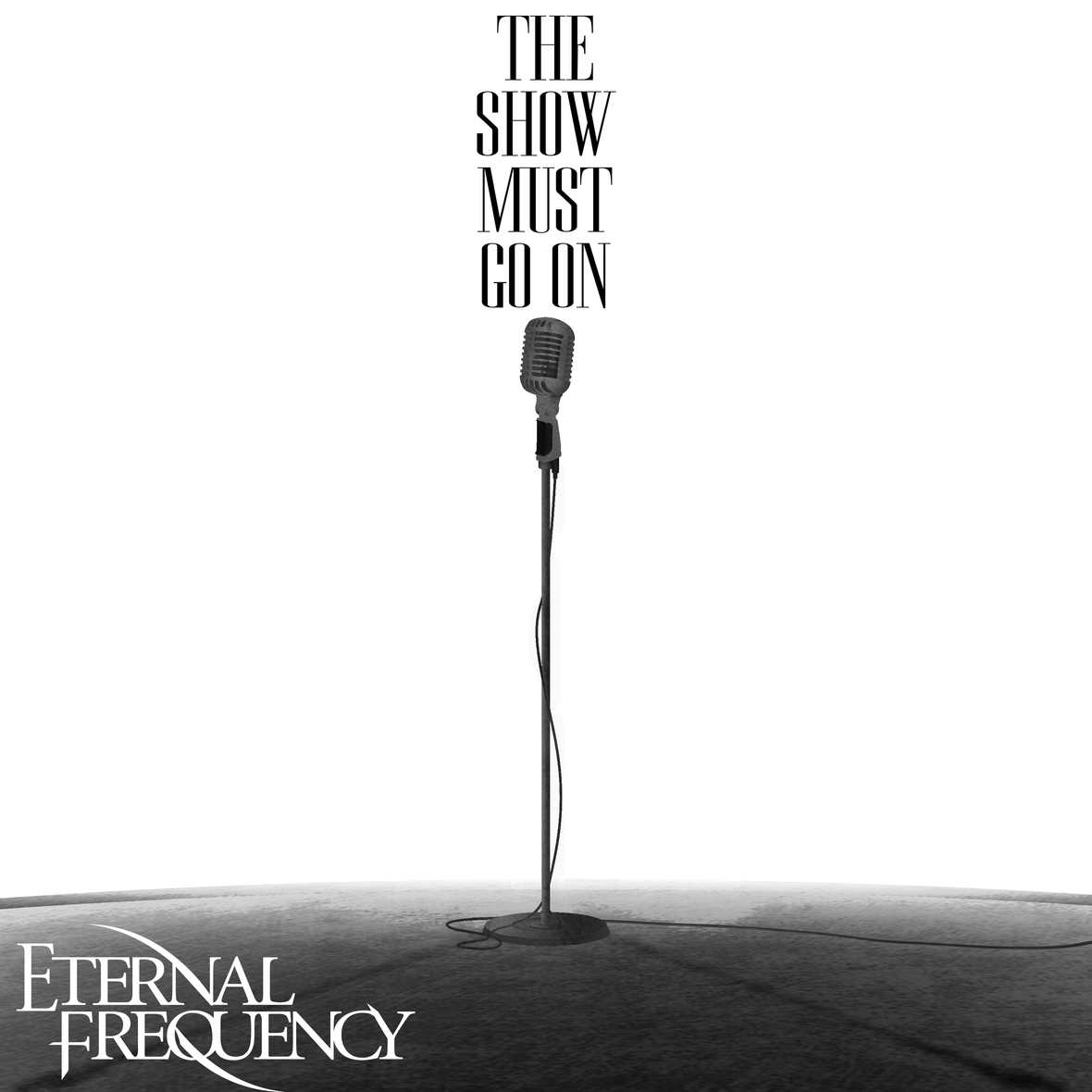 ETERNAL FREQUENCY Delivers A QUEEN TUNE - EASILY its MOST MOVING AND APROSPOS SONG for A PLANET BROUGHT TO ITS KNEES IN 2020!
Italian progressive death metallers SADIST working on ninth full-length album!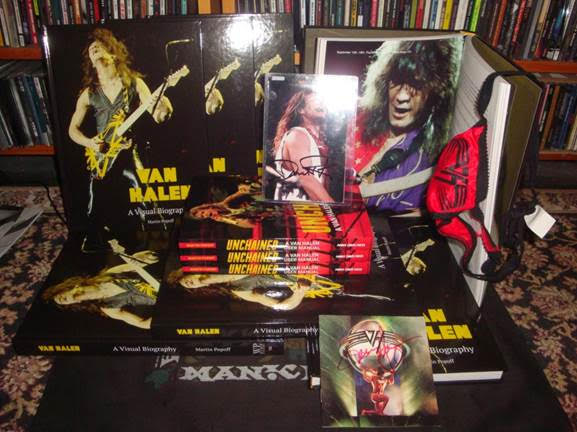 Popoff's Van Halen: A Visual Biography... signing and shipping now!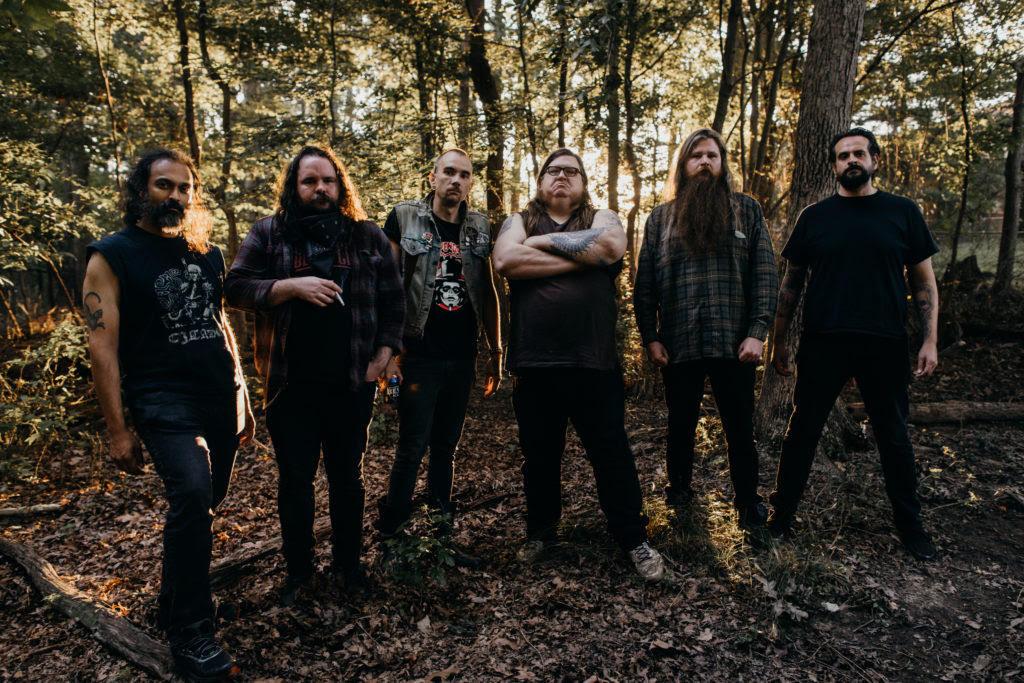 Preyer Full-Length From Washington, D.C. Doom Bringers, ILSA, Out Now And Streaming Via Relapse Records