Imperialist announce March 18th release of 'Cipher'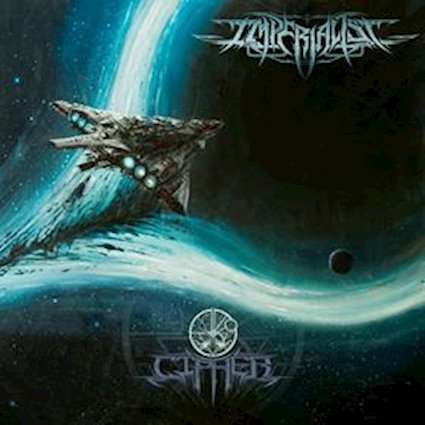 IMPERIALIST was established in Los Angeles in early 2013 by black metal musician and enthusiast, Sergio Soto. Once the compositions had been crafted, Sergio called upon Rod Quinones, a long-time friend who had been playing the drums for over a decade due to his extensive training in drumline and his high school marching band. Soto and Quinones quickly gathered an ease in working through the compositions and decided to request for Bryant, the other half of the Quinones, to join them as the second pair of virtuosic strings. Once the songs had been further conquered, they gained Adrian Castaneda on bass, as he had learned bass early on in his studies, and was ready to transition to a more serious target. The quartet were always able to connect on an affable level with common interests and inspiration that would intertwine themselves within the music such as Emperor, sci-fi related themes, macabre, Moonsorrow, astrophysics, and the depths of lore from HP Lovecraft.
2015 saw IMPERIALIST self-release their EP entitled "Quantum Annexation." The song "Call of Vulcain" whipped crowds into a frenzy with its vicious melodies and unrelenting blast beats. The band spent the latter half of 2015 working diligently to spread their melodic black metal to new fans accompanying shows with Vital Remains, Necronomicon, Flotsam and Jetsam, and The Kennedy Veil. By 2016, IMPERIALIST was ready to embark on their first West Coast tour with melodic death metallers, Voices of Ruin. This worked to strengthen their ties locally and nationally as fans recognized the music was captivating, but also exhilarating. This new light on IMPERIALIST gained them prestigious shows with touring and favorite local bands such as Cattle Decapitation, Sangre, Exmortus, Ritual, and Draconis.
At the beginning of 2017, IMPERIALIST ventured to Trench Studios to record their debut full length album with John Trench in Pomona, CA. Cipher was mixed and mastered by Ken Sorceron (Abigail Williams, The Faceless, Aborted). Both of these seasoned engineers are well-known for their support of the underground metal community, never sacrificing quality or precision for any band who would request their services. Cipher's composition is severely heightened, with complex song forms interwoven in such a structure that will send the listener into a helpless state of isolation to the darkest depths of the multiverse. The honesty of the music is of the utmost importance to IMPERIALIST, as this focuses on the band's evolution to perfect their non-traditional black metal and nod to science fiction; they do not wish to be constricted. Cipher covers sci-fi lore of mysterious forlorn worlds, singularity theory, and other such universe phenomena shrouded with the morbidity of entropy. IMPERIALIST have created relentless music and powerful imagery in a treacherous universe.
IMPERIALIST is:
Sergio Soto - Guitar and Vocals
Rod Quinones - Drums
Bryant Quinones - Guitar
Adrian Castaneda - Bass
Facebook:
HERE!
Read More News
Tags:
IMPERIALIST, Cipher, Black Metal



Red Baron

November 27, 2017


More News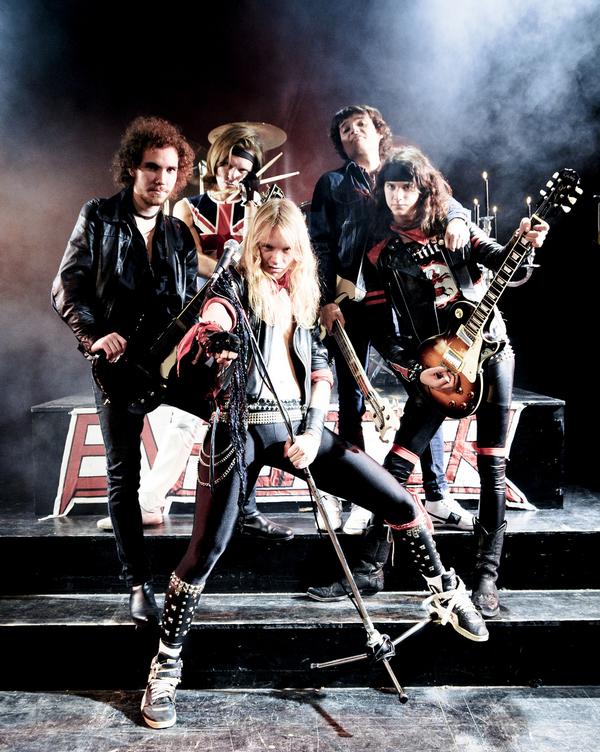 Enforcer "Zenith" Album Review
The Top 10 Metal Driving Songs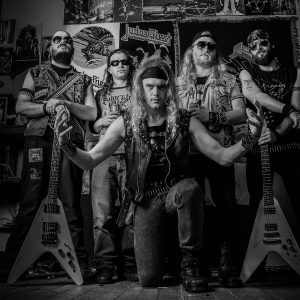 Seax "Fallout Rituals" Album Review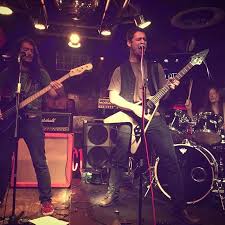 XCLUSIVE: Interview with Al Shirazi of German Metal Outfit: VOLDT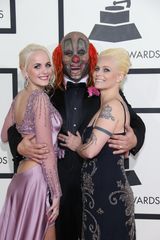 Gabrielle Crahan, daughter of Slipknot's Shawn 'Clown' Crahan, has died at 22