CAIN RESURRECTION sign worldwide deal with Extreme Management Group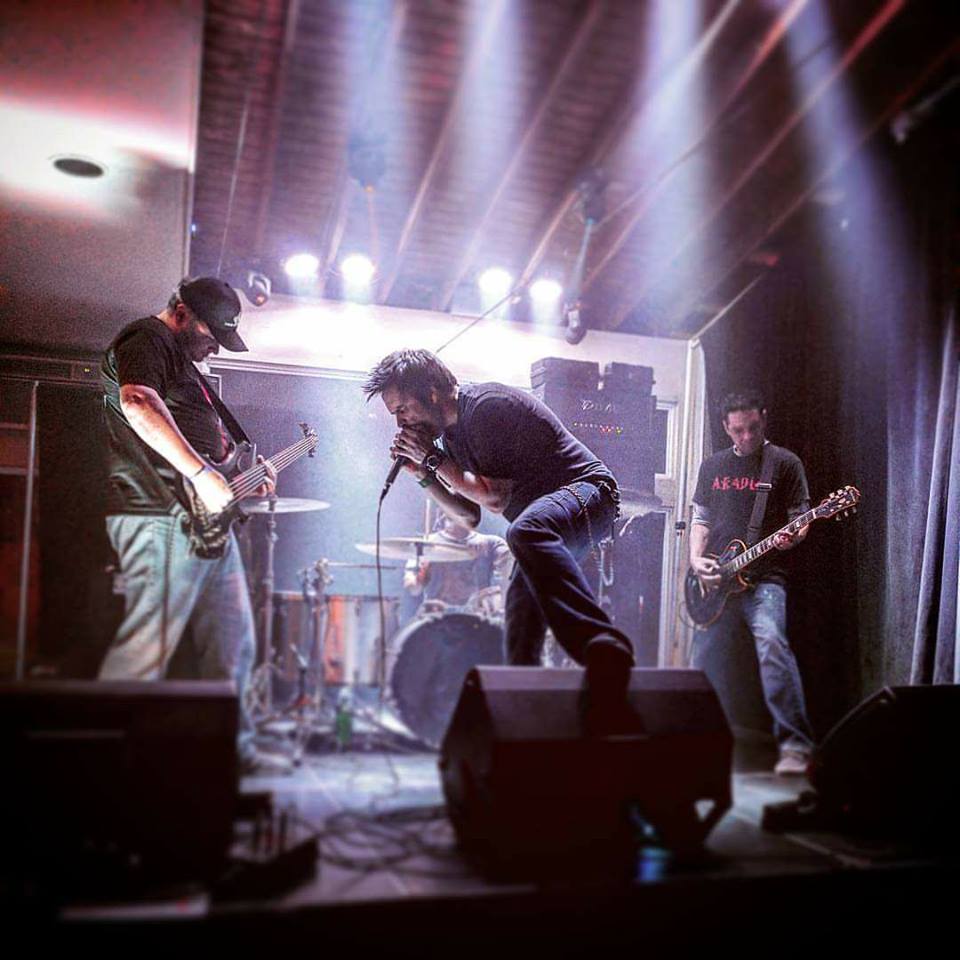 CAIN RESURRECTION from Metairie, Louisiana, formerly CAIN (originally spelled KAYNE) from 1991, has signed a world-wide deal with Extreme Management Group. The band said, " On behalf of everyone in CAIN RESURRECTION, we'd like to take this opportunity to express how excited we are, to be a part of the EMG family. We cannot stress enough how important we feel it is in today's industry, to surround yourself with individuals, who are as passionate and driven about your music as you are. We feel that this management team embodies that passion, and we look forward to the continued growth and success of our band, under the guidance and leadership of EMG."
A little history…From 1991 -1996, the band released a slew of heavily influential music. The band carried this momentum through the early 90's, with performances with bands such as SEVENDUST, OBITUARY, etc.
Creative differences tore the band apart, and the story probably would have ended there, if not for Kirk Windstein of CROWBAR, who encouraged the band to reunite for one show almost 20 years later. The result of that show encouraged the founding members of CAIN to reexamine their passion for their childhood project. Mark Kloeppel of Extreme Management Group said, "This is some pretty amazing music emerging from the rich metal history of the New Orleans area. I mean, who would argue with Kirk Windstein of CROWBAR. Not me! Can't wait to get started."
Four of the original members thusly returned with longtime PRYTANIA front man Wayne Miller at the helm as CAIN RESURRECTION . Earlier influences such as DOWN and CROWBAR were now being infused with more haunting melodies, such as the likes of ALICE IN CHAINS and FAITH NO MORE, while the phrasing of the band became more aggressive, mirroring that of bands such as CHEVELLE and DEFTONES. The band officially returned to the scene in 2015, with their debut album entitled ONE WITH THE WRECKAGE, produced by Matt Brunson of CROWBAR, and recorded by Duane Simoneaux of OCD RECORDS. The finished product immediately returned CAIN to the front line of the local New Orleans scene, playing with such bands as SOULFLY, SUFFOCATION, EYEHATEGOD, BATTLECROSS, FLAW, ABNORMALITY, HED PE, MOTOGRATER, etc.
Look out for great things in the near future with CAIN RESURRECTION and Extreme Management Group!
Follow CAIN RESURRECTION on their Socials:
Facebook:
HERE!
Band Website:
HERE!
Instagram
HERE!
YouTube
HERE!
Reverbnation
HERE!
Read More News
Tags:
CAIN RESURRECTION, CROWBAR, PRYTANIA



Red Baron

November 25, 2017


More News

Read about Darker Half and their newest album, If You Only Knew

Deleo's "Mythomania" to be released June 19th!

Secret Bad Boy release a slow-jam for nihilists: It Was Always Too Late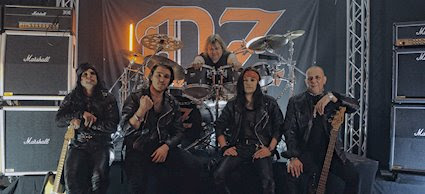 Oz has returned with their new album "Forced Commandments" after 2 years!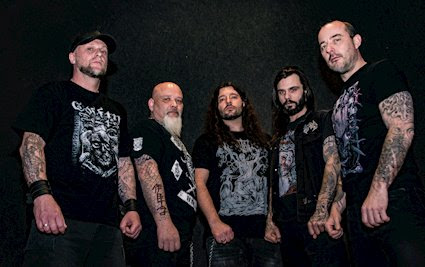 Sinister to release their new album "Deformation Of The Holy Realm" later this month