DEAD TO A DYING WORLD: Deluxe 2xLP Re-Envisioning Of Debut Featuring Previously-Unreleased Leonard Cohen Cover Out Friday Via Tofu Carnage Records
BRUJERIA joined by "Orange Is The New Black" star on current U.S. Tour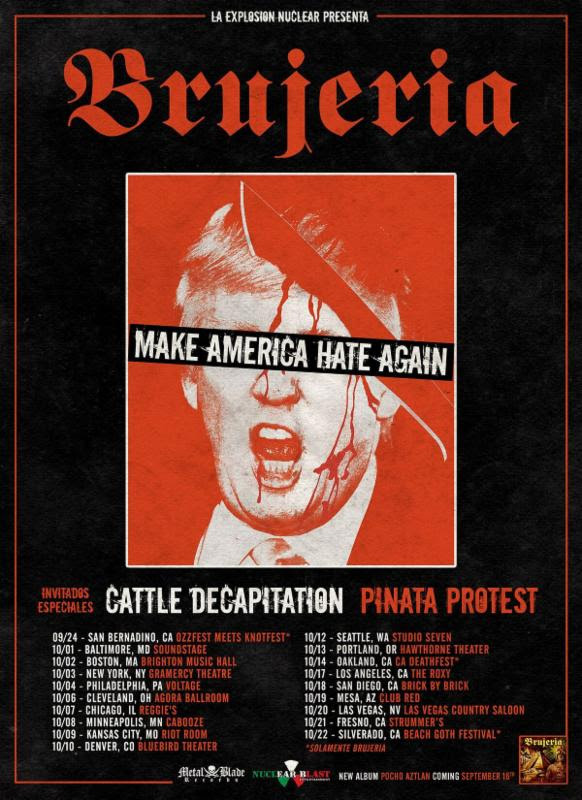 Extreme metallers BRUJERIA are currently on tour in the United States supporting their recently released fourth full-length album, Pocho Aztlan. Joining them on stage every night on vocals is a very special new member; "Orange Is The New Black" star Jessica Pimentel. "Nos llego una bruja nueva al senario," commented the band. "Les presento la Bruja Encabronada!"
Adds Pimentel:
"Es un honor unirme con estos legendarios hombres de misterio y será mi placer embrujarte y abrir tus ojos a las problemas del mundo que me tienen encabronada."
English Translation: "It is an honor to join with these legendary men of mystery and it will be my pleasure to bewitch you and open your eyes to the problems of the world that have me pissed off."
Listen to Jessica performing guest vocals on Origin's cover of BRUJERIA's "Revolucion", here.
Catch BRUJERIA with POWERFLO (feat. members of CYPRESS HILL, FEAR FACTORY, BIOHAZARD and DOWNSET) and San Antonio-based punkers PIÑATA PROTEST at a city near you. Remaining dates are as follows:
BRUJERIA, POWERFLO, PIÑATA PROTEST
11/08/17 - Richmond, VA @ The Broadberry
11/09/17 - Charlotte, NC @ The Underground
11/10/17 - Nashville, TN @ Exit In
11/11/17 - St. Louis, MO @ Delmar Hall
11/12/17 - Tulsa, OK @ Vanguard
11/14/17 - Corpus Christi, TX @ Ayers Event Center
11/15/17 - San Antonio, TX @ Rock Box
11/16/17 - El Paso, TX @ Tricky Falls
11/17/17 - Mesa, AZ @ Club Red
11/18/17 - San Diego, CA @ House of Blues
11/19/17 - Los Angeles, CA @ Mayan Theater
Pocho Aztlan is the band's first release since Brujerizmo was released in 2000 via Roadrunner. It was recorded over the course of many years and at several studios around the globe. The end result was mixed by Russ Russell (NAPALM DEATH, THE EXPLOITED).
Check out the visualizer for the song "Viva Presidente Trump!" here. The track comes from their recent 7' release by the same name, which is now available for purchase digitally on iTunes, Amazon and GooglePlay.
BRUJERIA's legend has proliferated for nearly three decades. When the band first emerged from the sunbaked hellscape of Los Angeles in 1989, the city was on the brink of chaos. Daryl Gates ruled the LAPD with an iron fist, overseeing a legion of blue-suited stormtroopers who cracked brown and black skulls at every opportunity. Rodney King, the '92 riots, and CA governor Pete "Pito" Wilson's anti-immigrant Prop 187 were all on the bleak horizon. The Mexican-American agitators of BRUJERIA captured the mood of the city's minorities with the band's infamous and widely banned 1993 debut, Matando Güeros ("Killing White People"), quickly becoming the Spanish-language counterparts to early grindcore masters TERRORIZER and NAPALM DEATH. Led by lyricist and mastermind Juan Brujo, BRUJERIA were alternately rumored to be satanic drug lords and members of well-established metal bands. The truth, as always, lay somewhere in between.
Fast forward to right about now: Pocho Aztlan is BRUJERIA's first new album in 16 years. The title translates to "Wasted Promised Land," a combination of Aztlán, the fabled ancestral home of the Aztecs, and the term pocho, which native Mexicans use to refer—not always kindly—to their counterparts born in the States. Brujo himself is pocho, a man caught between two worlds. Many pochos are not exactly accepted with open arms in Mexico. Meanwhile, they're too often regarded as second-class citizens in their adopted US home. Brujo has transcended both scenarios through the power of BRUJERIA's uncompromising grindcore and death metal. His all-Spanish lyrics are as vivid as they are effective: Bona fide tales from the frontlines of the drug war, the racial divide, and the battle for the border. "A lot of BRUJERIA songs are true stories," Brujo says. "And if they haven't happened yet, they will happen."
More on Pocho Aztlan:
"Plota O Plomo" music video
HERE!
"No Aceptan Imitaciones" lyric video
HERE!
"Bruja-" track video
HERE!
Order Pocho Aztlan:
Nuclear Blast:
HERE!
iTunes:
HERE!
(with instant grat)
Amazon Music:
HERE!
(with instant grat)
Google Play:
HERE!
Read More News
Tags:
BRUJERIA, Pocho Aztlan, Plota O Plomo, No Aceptan Imitaciones



Red Baron

November 08, 2017


More News
DEAD TO A DYING WORLD: Deluxe 2xLP Re-Envisioning Of Debut Featuring Previously-Unreleased Leonard Cohen Cover Out Friday Via Tofu Carnage Records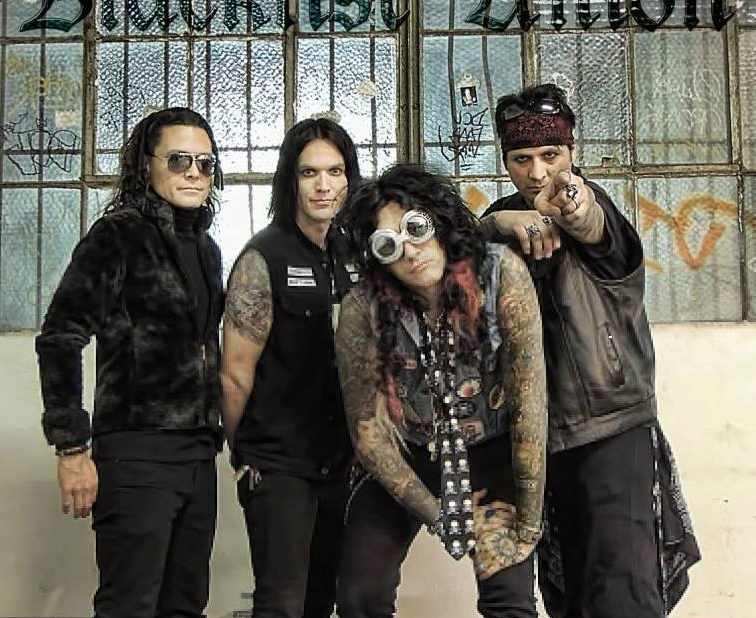 Exclusive Interview with Tony West of Blacklist Union.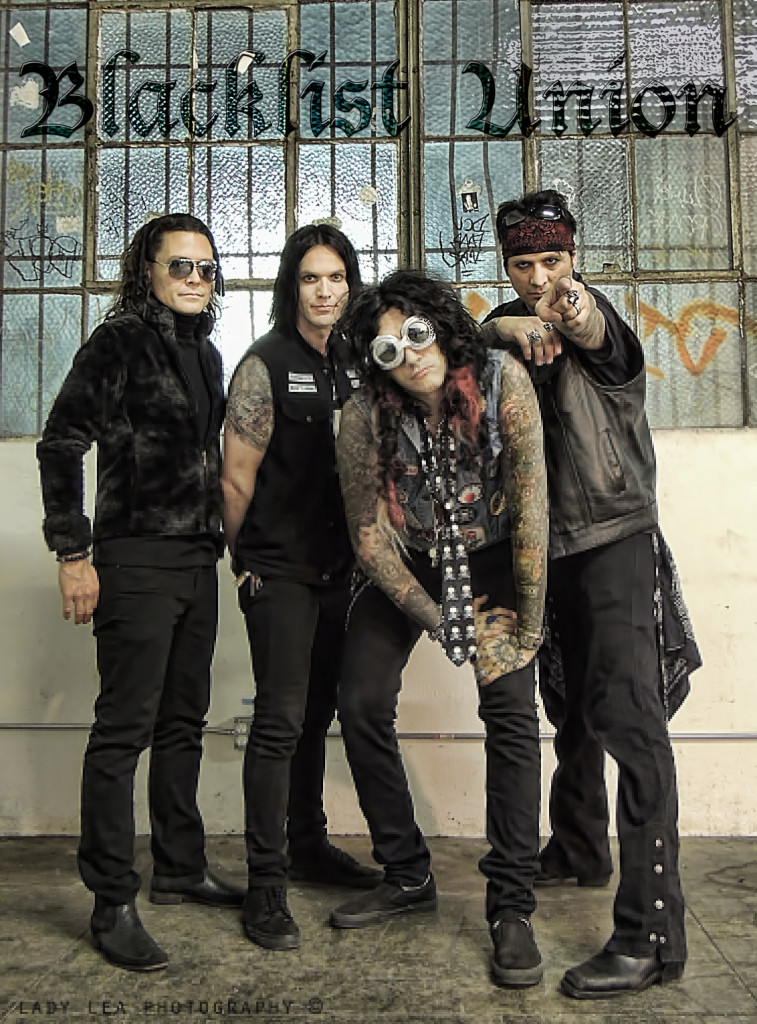 Exclusive Interview with Tony West of Blacklist Union.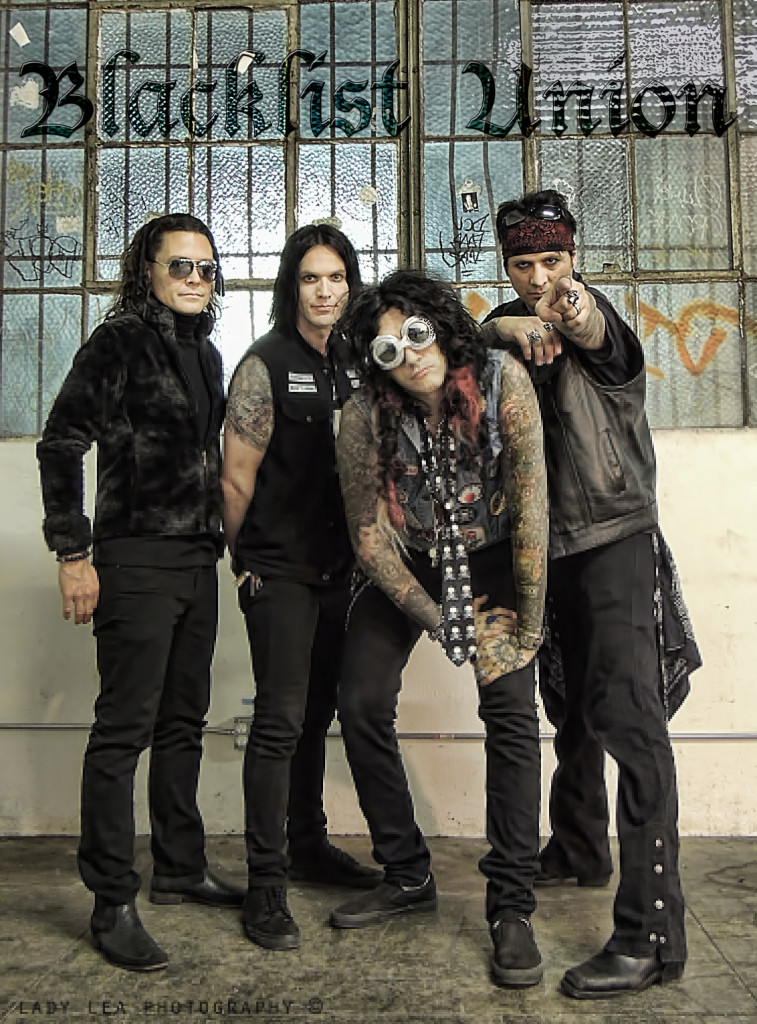 Exclusive Interview with Tony West of Blacklist Union.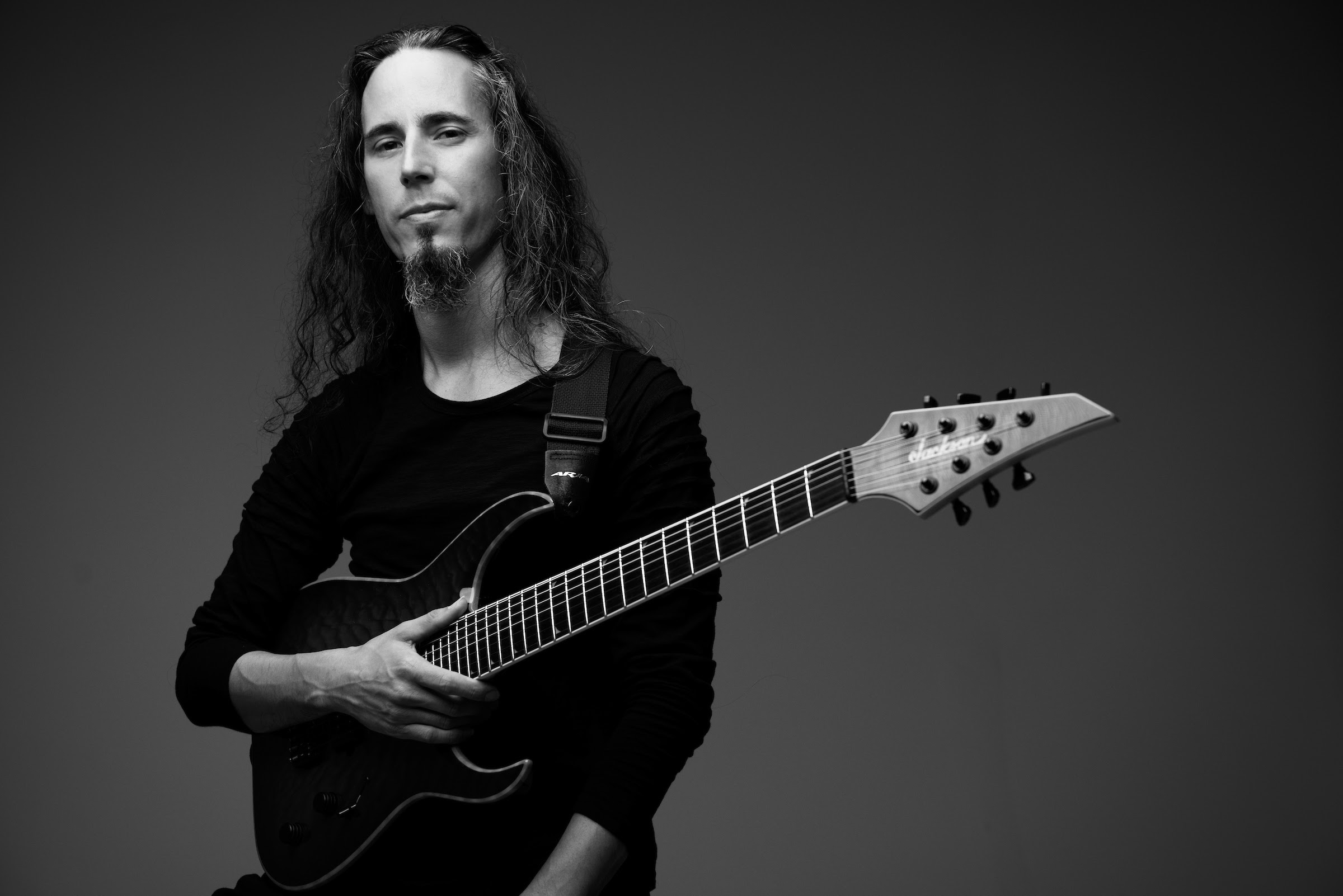 Jason Rodriguez Plunges Into Arachnophobia Distress With Music Video 'Tarantulas' via TheCirclePit