GOATWHORE To Kick Off US Tour Dates With 1349 And Tombs
GOATWHORE will join 1349 and labelmates Tombs for a short run of live dates leading up to their performance at this year's edition of Ozzfest Meets Knotfest in San Bernardino, California. The band will kick off the journey with a warm up show Lafayette, Louisiana Friday, October 27th before joining 1349 and Tombs in Memphis, Tennessee for six shows, including three supporting Kreator.
In February, GOATWHORE will take to the seas on the 2018 edition of 70000 Tons Of Metal, the world's biggest heavy metal cruise with additional live dates to be announced in the coming months before heading overseas for a month-long trek with Sepultura, Obscura, and Fit For An Autopsy. See all confirmed dates below.
GOATWHORE w/ 1349, Tombs:
10/27/2018 The District - Lafayette, LA **
10/29/2017 Hi Tone – Memphis, TN
10/30/2017 Come and Take It Live – Austin, TX (supporting Kreator)
10/31/2017 Tricky Falls – El Paso, TX (supporting Kreator)
11/01/2017 Top Deck – Farmington, NM (supporting Kreator)
11/02/2017 Dive Bar – Las Vegas, NV
11/03/2017 The Rock – Tucson, AZ
11/05/2017 Ozzfest Meets Knotfest @ Glen Helen Amphitheater & Festival Grounds – San Bernardino, CA [tickets] **
11/17/2017 The Tavern - Hattiesburg, MS **
11/18/2017 The Brick House - Houma, LA **
** no 1349, Tombs
End Tour
2/1-5/2018 70000 Tons Of Metal – Ft. Lauderdale, FL
w/ Sepultura, Obscura, Fit For An Autopsy:
2/23/2018 Conne Island - Leipzig, DE
2/24/2018 Masters of Rock Café - Zlin, CZ
2/25/2018 Barba Negra - Budapest, HU
2/26/2018 Orion Club - Rome, IT
2/27/2018 Magazzini Generali - Milano, IT
3/01/2018 Explosiv - Graz, AT
3/02/2018 Majestic Music Club - Bratislava, SK
3/03/2018 Proxima - Warsaw, PL
3/04/2018 B90 - Gdansk, PL
3/06/2018 Columbia Theater - Berlin, DE
3/07/2018 Docks - Hamburg, DE
3/08/2018 Garage - Saarbrücken, DE
3/09/2018 LKA Longhorn - Stuttgart, DE
3/10/2018 Backstage - München, DE
3/11/2018 Tivoli Ronda - Utrecht, NL
3/13/2018 SWX - Bristol, UK
3/14/2018 SWG3 -Glasgow, UK
3/15/2018 The Tivoli - Dublin, IE
3/16/2018 Hammerfest - Pwlhelli, GB
3/17/2018 Foundry - Sheffield, UK
3/18/2018 Koko - London, UK
3/20/2018 Elysee Montmartre - Paris, FR
3/21/2018 Zeche -Bochum, DE
3/22/2018 Hirsch - Nürnberg, DE
3/23/2018 Rockhouse - Salzburg, DE
3/24/2018 Kofmehl - Solothurn, CH
GOATWHORE is touring in support of latest full-length, Vengeful Ascension, released in June via Metal Blade Records. Their seventh full-length offering and second recorded reel-to-reel, Vengeful Ascension was captured at Earth Analog in Tolono, Illinois with longtime soundman and comrade Jarrett Pritchard (1349, Gruesome).
The critically-lauded offering toppled Billboard charts upon its first week of release earning the #4 spot on Billboard's Heatseeker Albums chart, #6 on the Hard Rock Album Sales chart, #11 on the Independent Albums chart, #16 on the Hard Rock Albums chart, #18 on the Rock Album Sales chart, #49 on the Top 200 Current Albums chart, and #59 on the Top 200 Albums chart making it the band's highest charting album to date! In Canada the record was met with equal accolades debuting at #19 on the Hard Music chart and #145 on the Top Albums chart.
Vengeful Ascension is out NOW on Metal Blade Records on CD, vinyl, and digital formats. To preview and purchase the record visit
HERE!
"The album roars with the classic GOATWHORE sound of searing shredding and screams of rage. The material also tries some new things, tossing in a bit of blackened atmosphere, adding to the philosophical questions the music dives into." — Alternative Press' 10 Best Metal Albums Of 2017 So Far
"Turning frowns upside down with metal steeped in gloom isn't supposed to be a thing, but in incorporating more classic influences, GOATWHORE has (in)advertently offered Vengeful Ascension as a link between battle jackets and monk robes. 8/10" — Decibel Magazine
"…the most mature recording in the GOATWHORE canon… Its combination of disparate subgenres from opposite ends of the structural and melodic continuum is masterful, resulting in a remarkably non-contrasting display of good and evil; that being good songs that sound as evil as all hell. 4/5" — Team Rock
"…the high water mark that GOATWHORE have set for themselves thus far… 9/10" — Metal Injection
"Vengeful Ascension has extremity black metal fans will dig, groove that will appeal to death metal aficionados, and potent guitar work thrash lovers can appreciate." — Loudwire
"Vengeful Ascension proves that the band is firing on all cylinders, standing tall as one of extreme metal's leading bands. 9/10" -- Blabbermouth
GOATWHORE Recording Lineup:
Louis B. Falgoust II – vocals
Sammy Duet – guitars, vocals
Zack Simmons – drums
James Harvey – bass
Forged by former Acid Bath/Crowbar guitarist Sammy Duet in 1997, it's been two decades since Goatwhore reared its menacing head from the swamplands of New Orleans, Louisiana. The band's winding history a dramatic, at times traumatic, sequence of personnel changes, fatal injuries, paranormal activity, natural disasters, and an assortment of other misadventures large and small, their tale begins with the primitive rumblings of the Serenades To The Tides Of Blood demo and subsequent Eclipse Of Ages Into Black debut released in 1998 and 2000 respectively. Then a five-piece comprised of Duet, Soilent Green vocalist Ben Falgoust, guitarist Ben Stout, bassist Patrick Bruders and drummer Zak Nolan, Goatwhore's DIY work ethic, persistent tour schedule and warring, fuck-all approach of songs like "Invert The Virgin" and "Desolate Path To Apocalyptic Ruin" helped spawn a loyal following compelled by the band's unrepentant Celtic Frostian rhythms and corrosive black death bayou swagger.
A slower, more introverted affair, Funeral Dirge For The Rotting Sun followed in 2003. The record trailed a near-fatal van crash that left Falgoust temporarily paralyzed and the future of the band uncertain. Against medical odds, Falgoust regained use of his legs and the band, now a four-piece with Duet taking on full guitar duties, quickly returned to the road. Seemingly plagued by bouts of disaster, 2005 found the band fleeing the desolating flood waters of Hurricane Katrina. Delayed but undeterred, Goatwhore's first Metal Blade Records release -- 2006's A Haunting Curse, which featured the revised lineup of Duet, Falgoust, drummer Zack Simmons (ex-Nachtmystium) and bassist Nathan Bergeron -- proved their most vicious manifestation yet. The record was captured at Mana Recording Studios in St. Petersburg, Florida with Erik Rutan (Morbid Angel, Hate Eternal), who would go on to record the band's next three studio offerings. Wholly embracing their long-avowed Hellhammer and Venom devoutness without pirating it, A Haunting Curse is relentless in speed, precision and brazen hostility and six years later, "Diabolical Submergence Of Rebirth," would make its way to HBO award-winning drama series, Treme.
By 2009, Goatwhore unleashed the nefarious craftings of Carving Out The Eyes Of God. A behemoth recording in sound, mind and spirit, the record ranked among the year's most worthy metal albums by fans and critics globally, debuting on the Billboard Hard Music chart at #33, the Billboard Top New Artist (Heatseekers) chart at #16, and the Billboard Top Independent Albums chart at #34. No small feat for a blatantly non-mainstream band. Decibel Magazine hailed the band's, "rigid tempo shifts, gargantuan hooks, blasting black mass anthems, and Falgoust's soot and venom snarl," while Outburn likened it to, "a modern day, 'roid-injected sword fight between Celtic Frost and Venom."
For the next two years, Goatwhore maintained an unyielding tour schedule, reducing cities throughout the US, Canada, Europe, and Australia to rubble with their notoriously crushing, live performance. Further educating the potentially unversed, unofficial Goat' anthem, "Apocalyptic Havoc," appeared on the Xbox 360/PlayStation 3 game soundtracks for Splatterhouse and Saints Row 3, while the video for the song was featured in an episode of Last Call with Carson Daly. 2011 closed with a win of Best Hard Rock/Metal Artist at the annual Big Easy Awards, which pays tribute and honor to the city's performing talent.
Resting only long enough to conjure more audio pandemonium, Goatwhore undraped the chart-topping, critically-lauded Blood For The Master full-length in 2012. Now featuring Duet, Falgoust, Simmons and bassist James Harvey, who joined the cloven-hoofed ranks in 2009 following the exit of Nathan Bergeron, the record found Louisiana's notorious metal horde at their most unified. Delivering a ruthless onslaught of fist-pumping, heathen anthems, and rhythmic obliteration bedecked in the enticingly unhallowed prose of Falgoust who succinctly dubbed the record, "evil rock 'n' roll."
The maniacal hymns of Constricting Rage Of The Merciless arrived in 2014 and marked the band's first studio effort to be tracked to two-inch tape, a more challenging approach that demands performance over pro-tooled perfection and leaving little room for error. Boasting a more urgent, ominous and blatantly reckless demeanor than its predecessors, the record again surpassed previous efforts in composition and execution consequently debuting at #81 on Billboard's Top 200 chart, topping their last entry position of #171 with Blood For The Master. Elsewhere, Constricting Rage Of The Merciless ranked in at #21 on Billboard's Rock chart, #7 on the Hard Rock chart, and #13 on the Independent chart while third album single, "Baring Teeth For Revolt," made its audio debut in CBS crime drama series Elementary. Welcoming live bassist Robert "TA" Coleman (Warmaster, Hod), a tireless tour calendar, including shows with Samhain as well as well as a converted performance at Ozzfest-meets-Knotfest opening Black Sabbath's final West Coast show, followed. And now, the time for Vengeful Ascension has come.
Facebook:
HERE!
Twitter:
HERE!
YouTube:
HERE!
Metalblade Records:
HERE!
Read More News
Tags:
Goatwhore, Vengeful Ascension, Death Metal



Red Baron

October 30, 2017


More News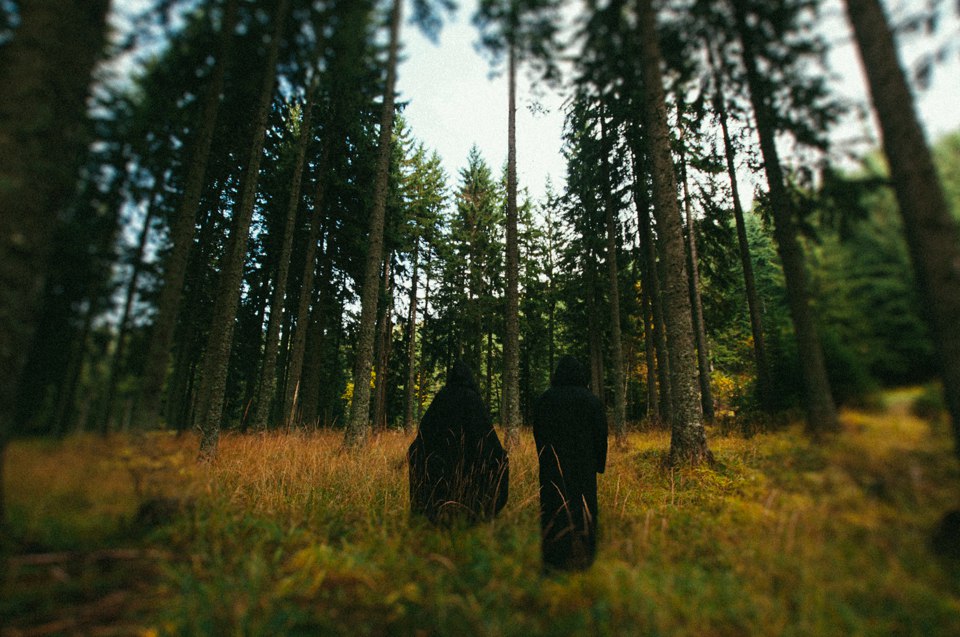 Get your belly full of "SNØGG's" Debut album 'Chhinnamasta'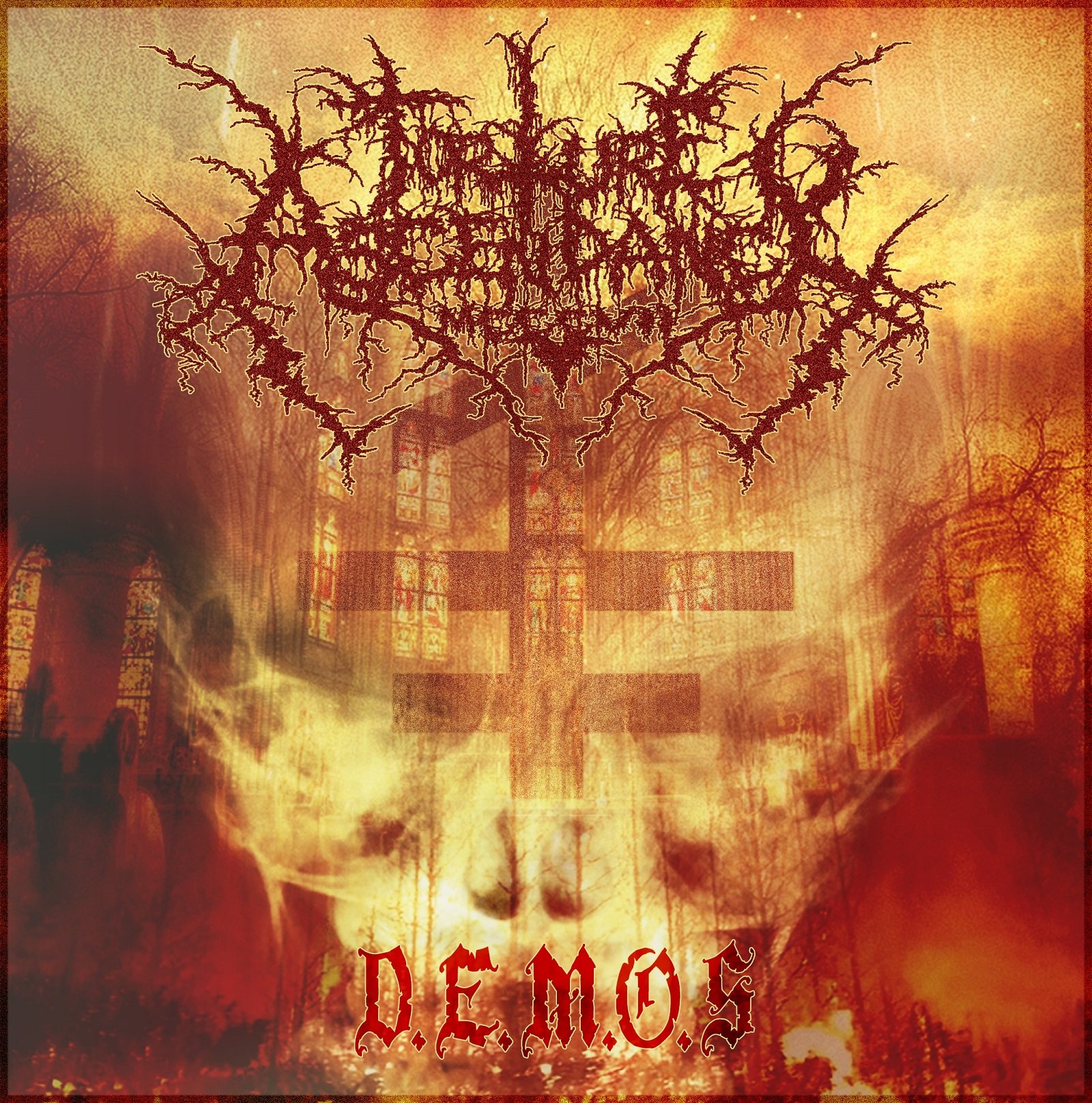 Blackened death flamethrowers "TORTURE ASCENDANCY 1307" will burn you alive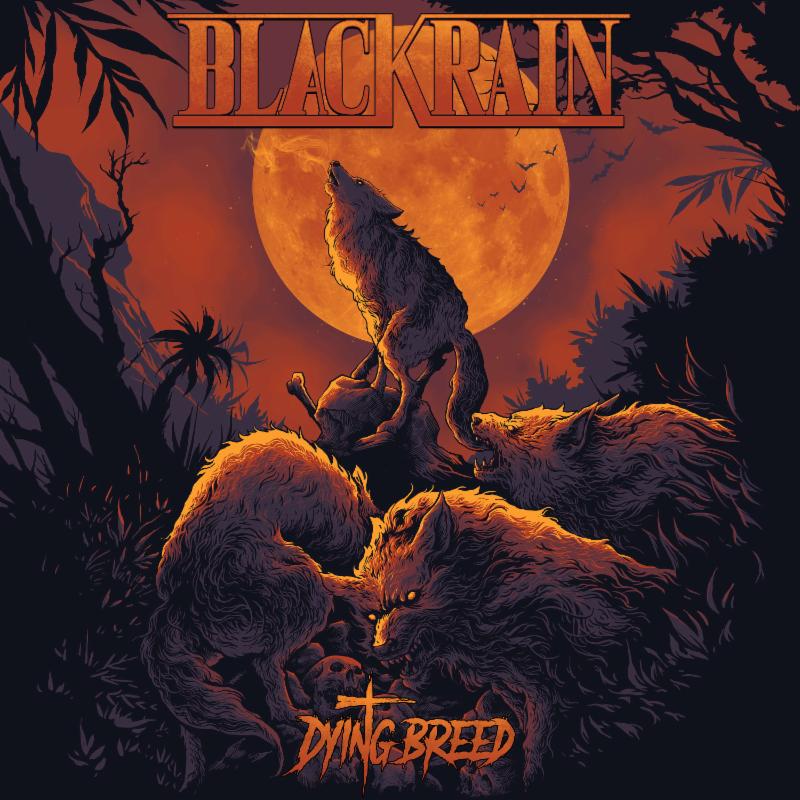 French Sleaze rockers "BLACKRAIN" release"Dying Breed"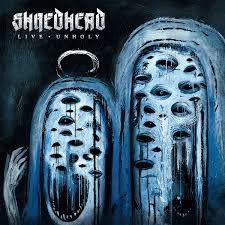 Kosher metallers "Shredhead" desecrate fans with "Live Unholy"

CELESTIAL GRAVE's highly anticipated debut album "Secular Flesh" is here for your listening pleasure