Exodus Show Review - The Ready Room - St. Louis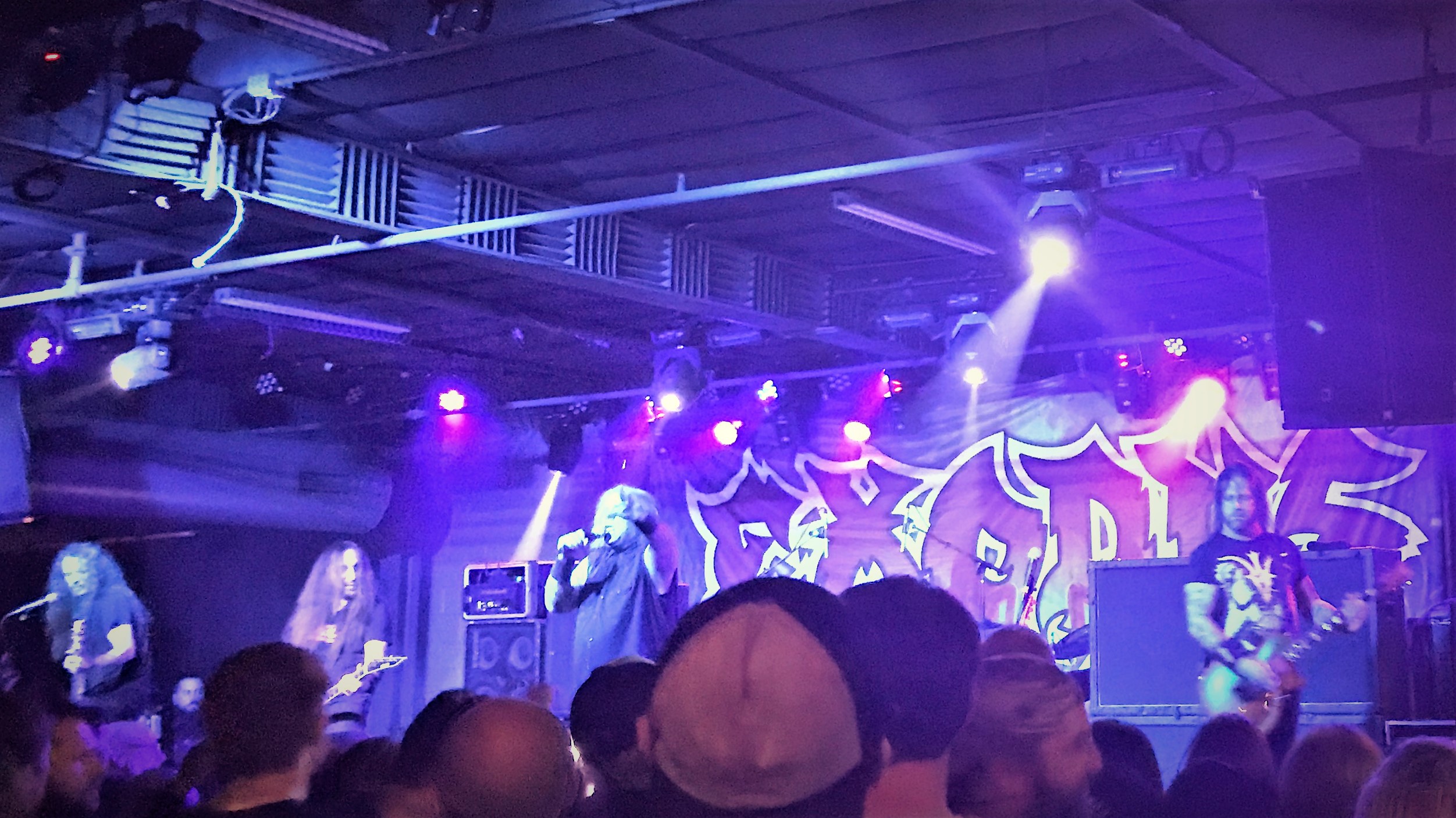 Any time you're explaining or discussing a particular sub-genre of metal, one is likely going to refer to a particular city or country that had a flourishing scene during the category's heyday. So, it only seems right to have two of the most revolutionary bands from different styles and different locations finally collide together to showcase the best of both parties. Representing the San Francisco thrash metal movement was genre founders Exodus, while Obituary was a vital part of the Tampa death metal scene that developed several years later. Accompanying them on this tour dubbed "The Battle of the Bays" were a couple of younger thrash bands from other distant locations.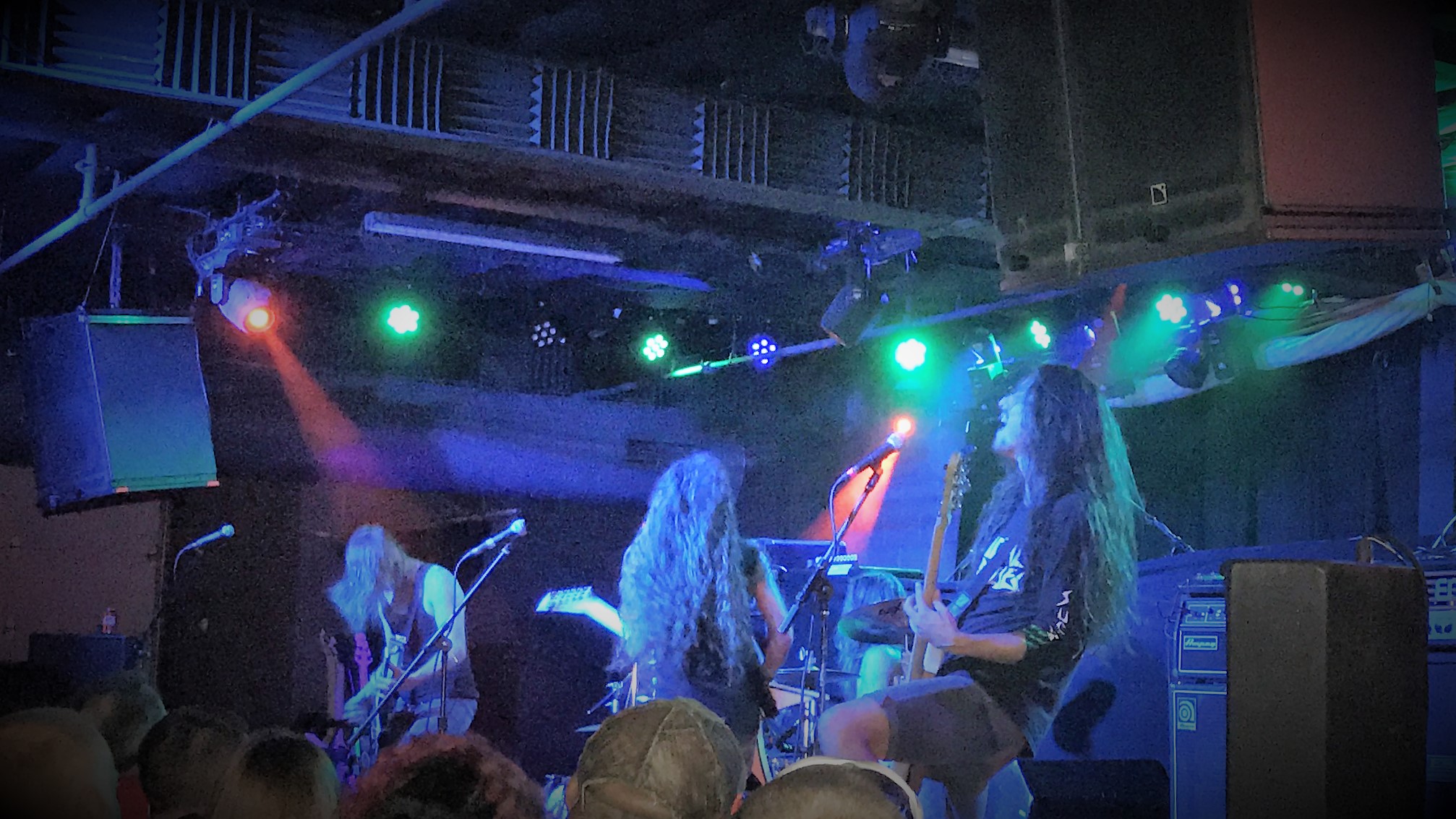 Dust Bowl - One of Germany's latest thrash imports, they were a decent if not totally original thrash outfit. Lenny Breuss's thick German accent is noticeable in his singing and his narrations, and the band was headbanging a lot onstage. Other than that, there isn't a whole lot to say about them.
Power Trip - This Dallas, TX thrash band was even more generic and less impressive than Dust Bowl, but that did not stop the audience from going crazy. As soon as they kicked into the first song, they already sounded like they were recycling half a dozen familiar thrash metal riffs. "Murderer's Row" was a song that apparently drew inspiration from Terminator 2: Judgment Day, and they also played some newer songs like "Crucifixation", "Executioner's Tax (Swing of the Axe", and "Firing Squad" to promote their second full-length album, Nightmare Logic.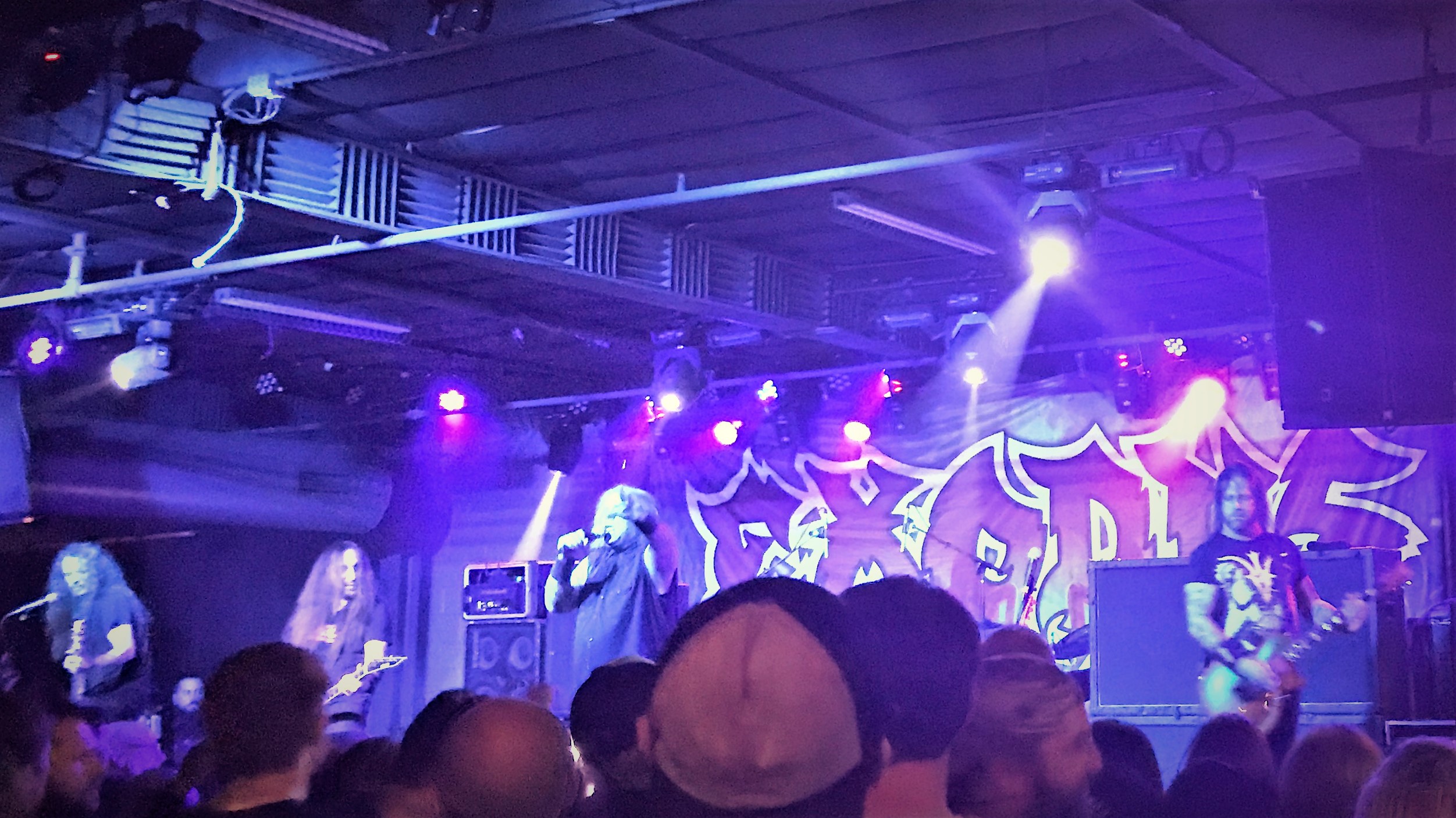 Exodus - Vocalist Steve Souza praised St. Louis for being one of the cities where they had established a devoted following since the beginning, and fondly recalled performing at the city's now-defunct Mississippi Nights venue during the old days. After a few more recent songs, Souza announced that the rest of the set was going to be strictly old-school. Strangely enough, he did later play a couple of songs from 2004's Tempo of the Damned, so I guess he did not have the same limited definition of "old-school" as some people. Luckily, one of those songs was "Blacklist". Exodus and Obituary both had a noticeably live sound, but my complaint would be that Exodus used too much of the "airplane" sound effect on the guitar. Nevertheless, the songs were aggressively performed and the setlist was very good. Souza encouraged the audience to divide the room apart and run into each other during the bridge of the furious closing cut, "Strike of the Beast". Some 13-year-old kid came up to the stage just to bang a chord on Lee Altus's guitar at the tail end of the song, and Souza joked that he'd probably be playing guitar the next time they came to St. Louis. On a side note, Gruesome/Derketa/Castrator/Precipice bassist Robin Mazen happened to be working their merch booth. How could you walk away without purchasing a bumper sticker with a bold statement like "Make America Thrash Again"?
Some newer song that I didn't recognize
Blood In, Blood Out
Iconoclasm?
And Then There Were None
Deranged
Fabulous Disaster
Blacklist
War is My Shepard
A Lesson in Violence
Bonded By Blood
The Toxic Waltz
Strike of the Beast
Obituary - I was disappointed to learn that Obituary was going to be the last band of the night, as Exodus is one of my favorite bands, and I'm just a casual Obituary fan. However, since I had never seen them live before, I wanted to at least have the experience. The Celtic Frost of Tampa performs well live, as long as your ears are more focused than your eyes. Watching them can be boring because they honestly appear lifeless half of the time. You might get a kick out of watching vocalist John Tardy grab the mic stand with both hands or watching the members do some head banging here and there, but besides that, they really don't move around at all. Rants in between songs and explanations of song meanings are nonexistent; Obituary is a "just shut up and play" band if I've ever seen one. One area where they outshined all of the other bands combined was the guitar solos, which were fascinatingly skillful and melodic. Tardy, whose voice is still one of the most distinctive in death metal, took a break to be an audience member and shake a few hands during an instrumental. Obituary promoted their new release with cuts like "Turned to Stone" and "Straight to Hell", and concluded the set with "Don't Care" and "Slowly We Rot". For me, the highlight was a trilogy of songs from Cause of Death somewhere in the middle of the set; which consisted of "Chopped in Half", "Find the Arise", and "Turned Inside Out".
This was probably the best attendance rate I had ever seen at any of St. Louis's smaller venues. However, since the audience size seemed to shrink once Obituary came on, more people must have been there for the San Francisco thrash forefathers. Nevertheless, plenty of "good friendly violent fun" erupted in the pit during all four performances.
-Nick Statuto
Read More News
Tags:
Exodus



Nick Statuto

October 22, 2017


More News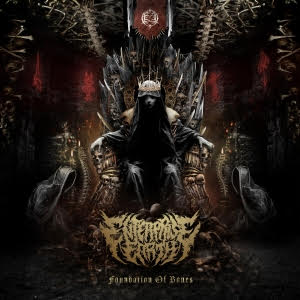 ENTERPRISE EARTH's Newest Release "Foundation Of Bones" is OUT NOW via Entertainment One!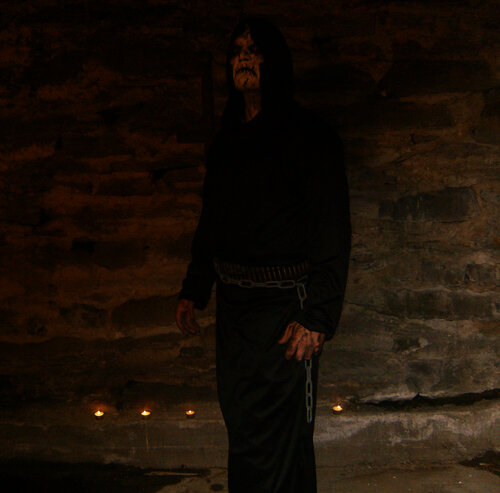 Norwegian Abhorrent Black/Doom Metal Entity, DEADLIGHT SANCTUARY, To Issue Debut LP "Thaumaturgical Rites Of The Damned"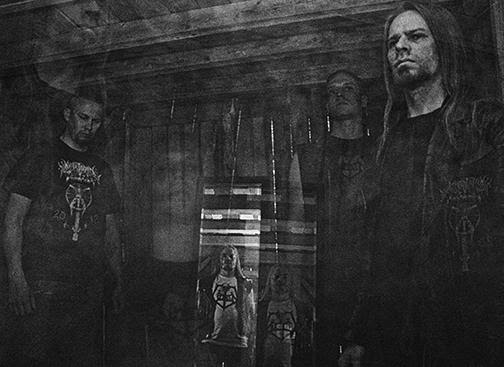 LANTERN to Release "Dimensions" This Week; Album Streaming Now!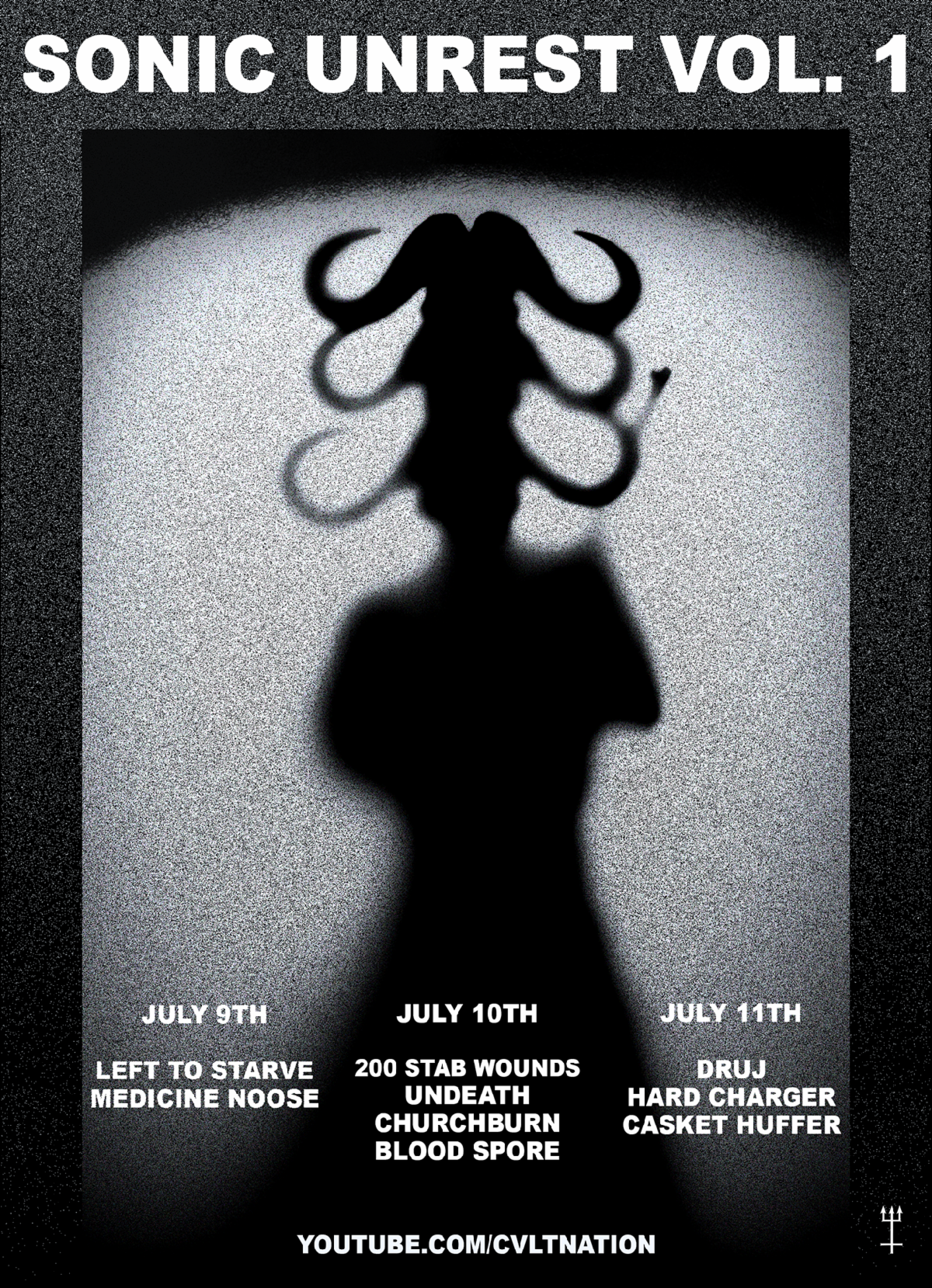 CVLT Nation Presents Sonic Unrest Vol. 1 Virtual Fest This Week, July 9th-11th!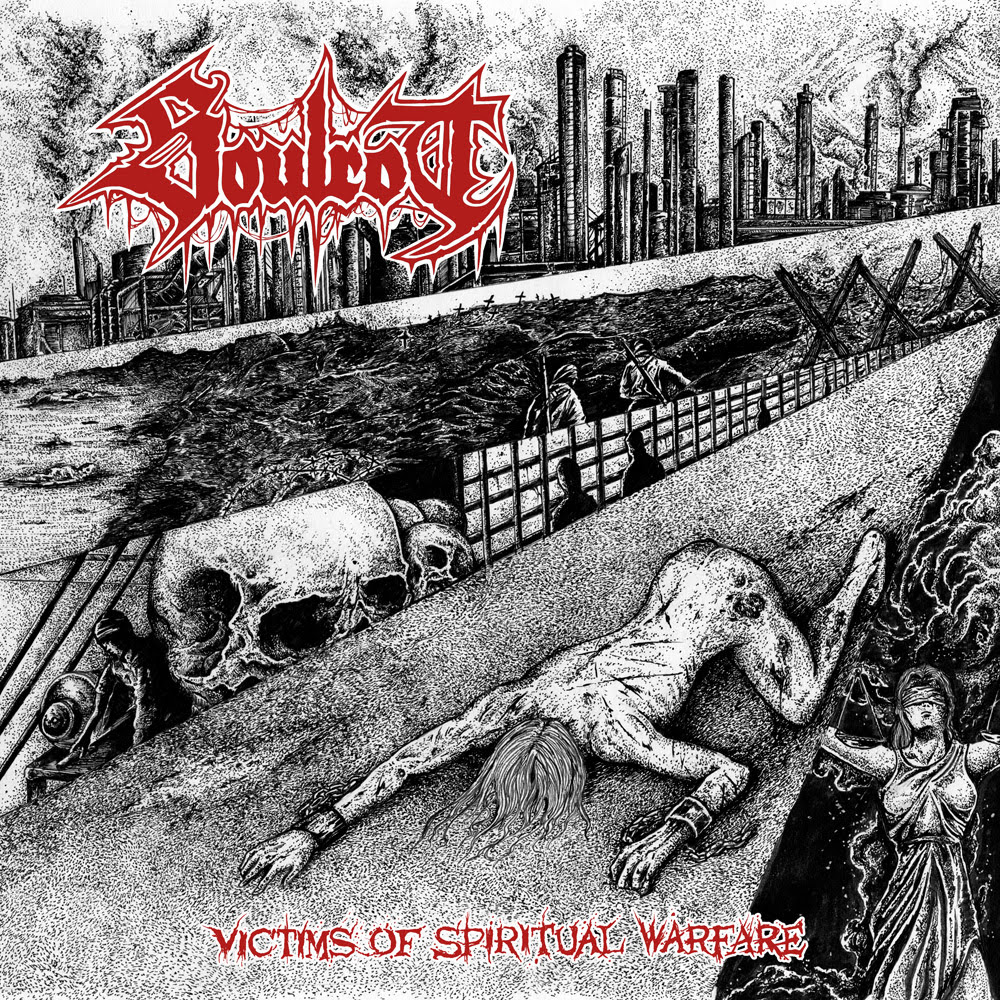 Chile's SOULROT premiere new track at "Decibel" magazine's website!