Manilla Road, Vanlade, and Knightmare Show Review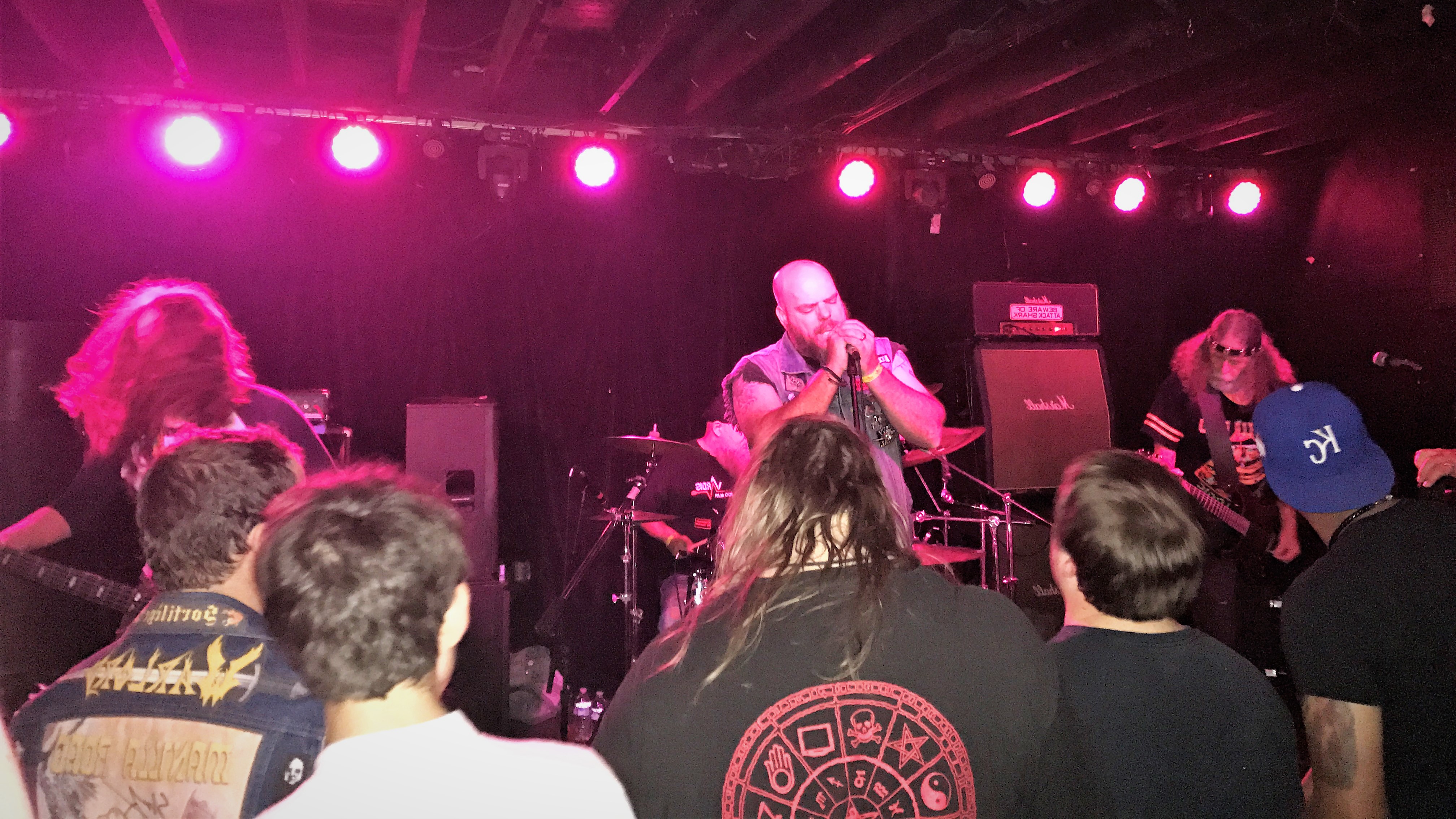 The most recent of my many heavy metal adventures took place in Kansas City's premiere underground venue, The Riot Room. This time it was Manilla Road touring in support of their new effort, To Kill a King, and commemorating their 40th anniversary as a band. They did not bring any supporting bands out on tour, allowing many different underground bands from all over the world a chance to share the stage with them instead. Unfortunately, I did not catch the first opening band on their KC date, which was apparently a doom metal band called Aphos. So, let's move on…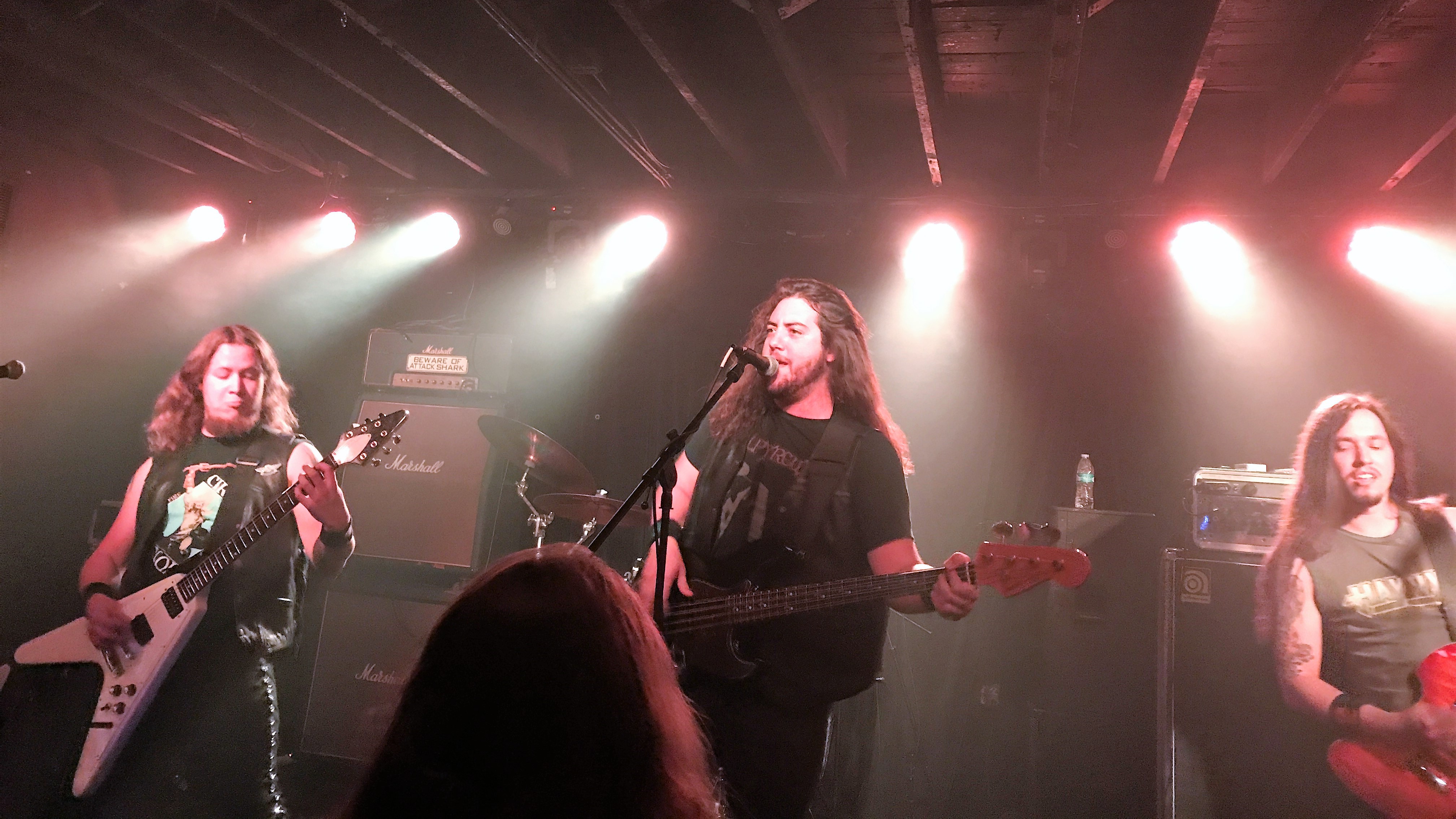 Knightmare - An excellent new traditional metal act from Raleigh, North Carolina that churns out oodles of great hooks and clearly has a lot of fun doing it! The band praised Kansas City for its barbecue, despite the fact that they, "…had to rush back to our hotel rooms because we couldn't stop s**ting." My one complaint was that they did not bring any music or merchandise with them, and I surely would have bought some if they had! If you've been enjoying some of America's recent traditional metal specialists like Night Demon, Zuul, or Borrowed Time; you need to hear Knightmare. If you don't care for those bands, you might just like Knightmare better, anyway.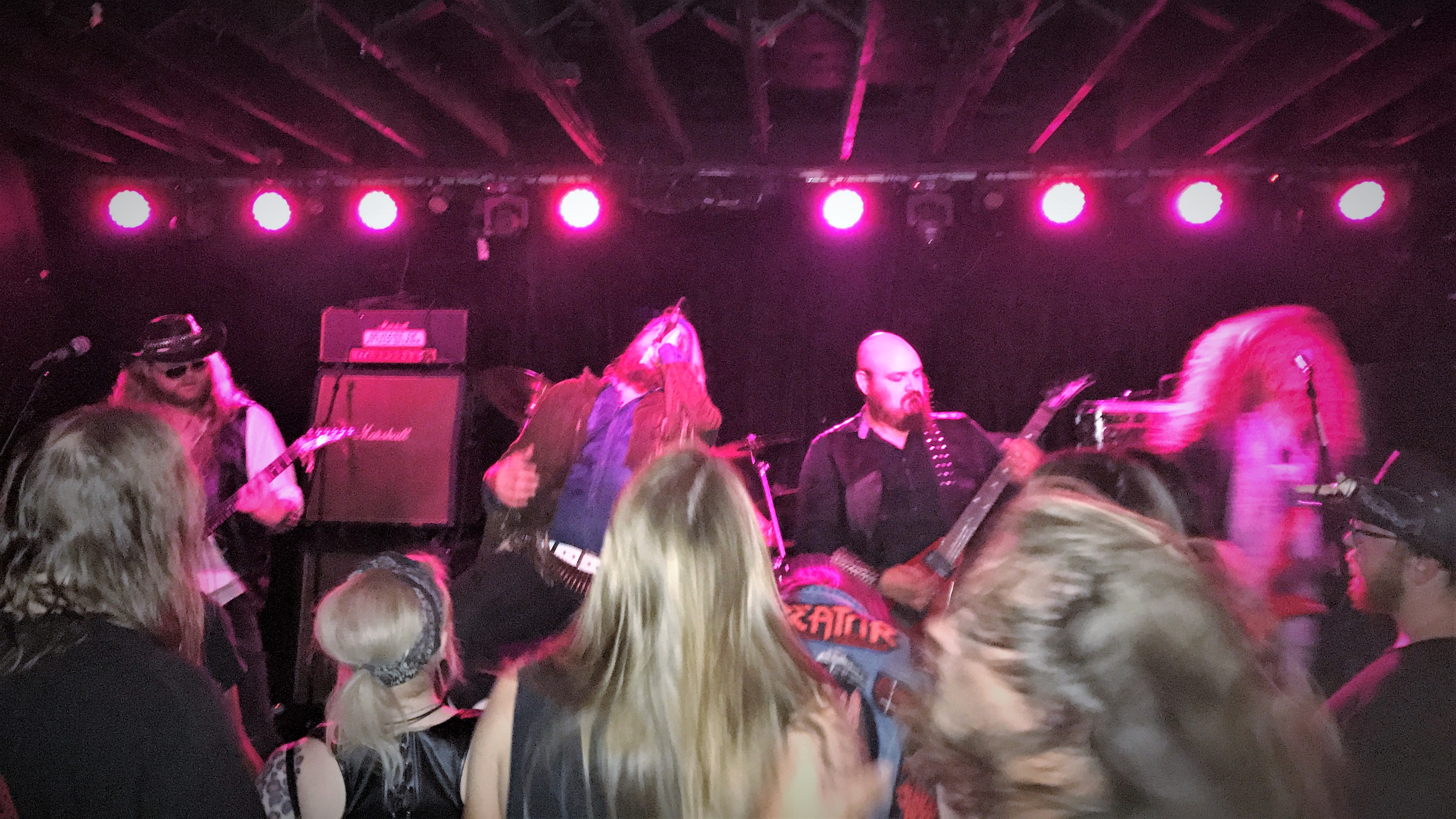 Vanlade - These guys are another impressive new band that could be described as traditional/power metal that is sometimes played at a thrasher tempo. Their most original features are their costumes, which seem to mix elements of both country and metal imagery. For instance, one of the guitarists had a white button-down shirt with a black leather vest and a studded upside-down cross on his guitar strap. Musically, however, they are unmistakably metal, and they excelled in energy throughout their whole set. Both Vandale and Knightmare praised each other throughout their sets, and explained that there is a devout friendship between the two bands. Both bands won the crowd over successfully, but Vandale might have had a slightly stronger response.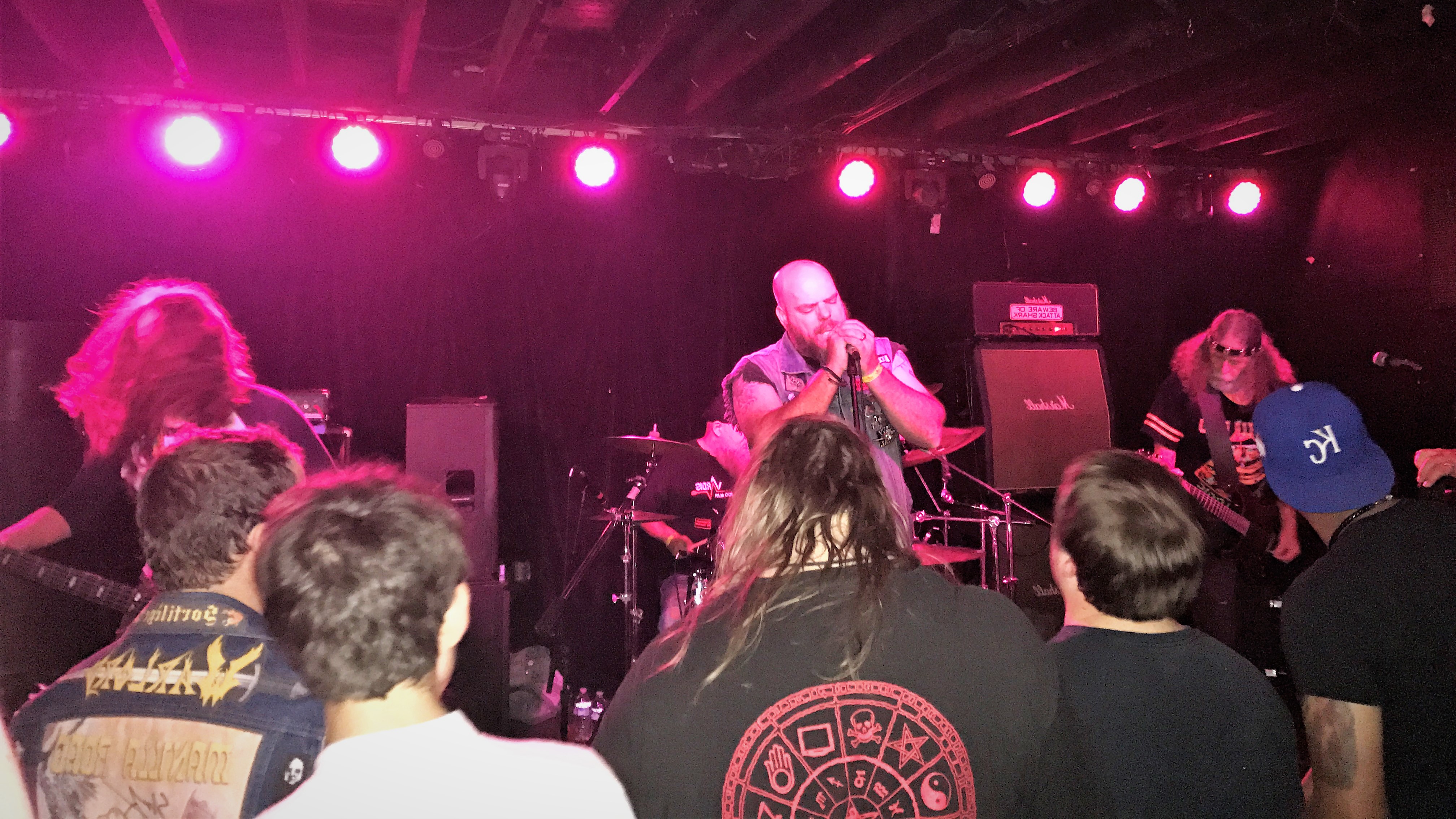 Manilla Road - Rather than give some big, atmospheric build-up to their arrival to the stage, Mark Shelton and Co. basically just walked on to the stage, plugged in, greeted the audience and announced who they were. When vocalist Bryan Patrick announced that they were going to kick off with "Open the Gates", guitarist/vocalist Mark Shelton joked, "I don't know that song." When announcing that they were going to play "Mystification", Patrick was impressed with the audience's cheering to his reference to Edgar Allan Poe, observing, "Oh, some of you are readers." Patrick also took a break from the stage during "To Kill a King", and announced that he had relatives in the audience watching him. He also took a minute to express his adoration for the Kansas City Cheifs, but Shelton had to give a thumbs down and argue that the Green Bay Packers were better. Patrick playfully retorted, "F**k you and f**k your Packers." Drummer Andreas "Neudi" Neuderth fascinated me throughout their set with his time-keeping skills. He can do more on a six-piece drum kit than most drummers could do with a set twice as big, and he needs more recognition in the metal underground for it. The band's new bassist, Phil Ross, is a great addition to the fold as well. Shelton is very diligent onstage, and he definitely has his own recognizable style on the fretboard. He does as much as he can with his voice, but Bryan Patrick's vocals definitely help maintain the signature Manilla Road sound.
 
Open the Gates
Masque of the Red Death
Death by the Hammer
Hammer of the Witches
Witches Brew (these four songs were played as a collective quadrilogy)
Mystification
To Kill a King
Road of Kings
Flaming Metal System
Another new song (was it "In the Wake" or "Blood Island" or something else entirely? Whatever it was, it was great)
The Blessed Curse (or was it "Truth in the Ash)?
Divine Victim
The Riddle Master
Necropolis
Crystal Logic
 
Manilla Road is one of those bands where anybody that owns even one of their albums must witness them live. It's worth an eight-hour trip if necessary. They play with as much talent as they do sincerity, they always play plenty of classics in their set, and they always make time for a few laughs as well. They come a long way to play for their fans, so you can drive a long way to support them and experience their brilliance onstage.
-Nick Statuto
Read More News
Tags:
Manilla Road, Vanlade, Knightmare, The Riot Room, Kansas City



Nick Statuto

October 15, 2017


More News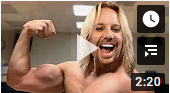 Motley Crue: Vince Meal is now Vince Steel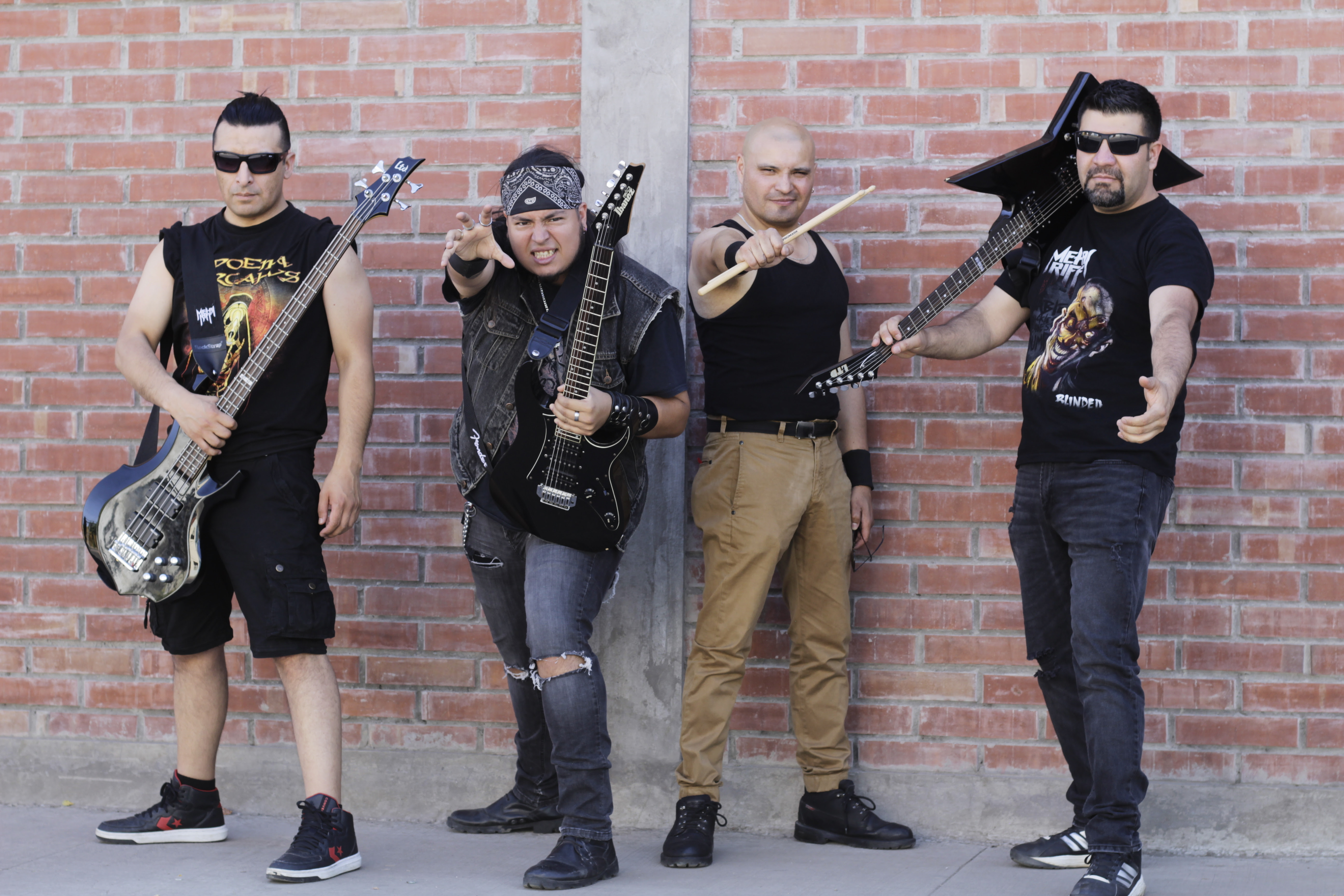 METALRIFF recently released their official music video for their newest single, "Blood & War", WATCH IT HERE!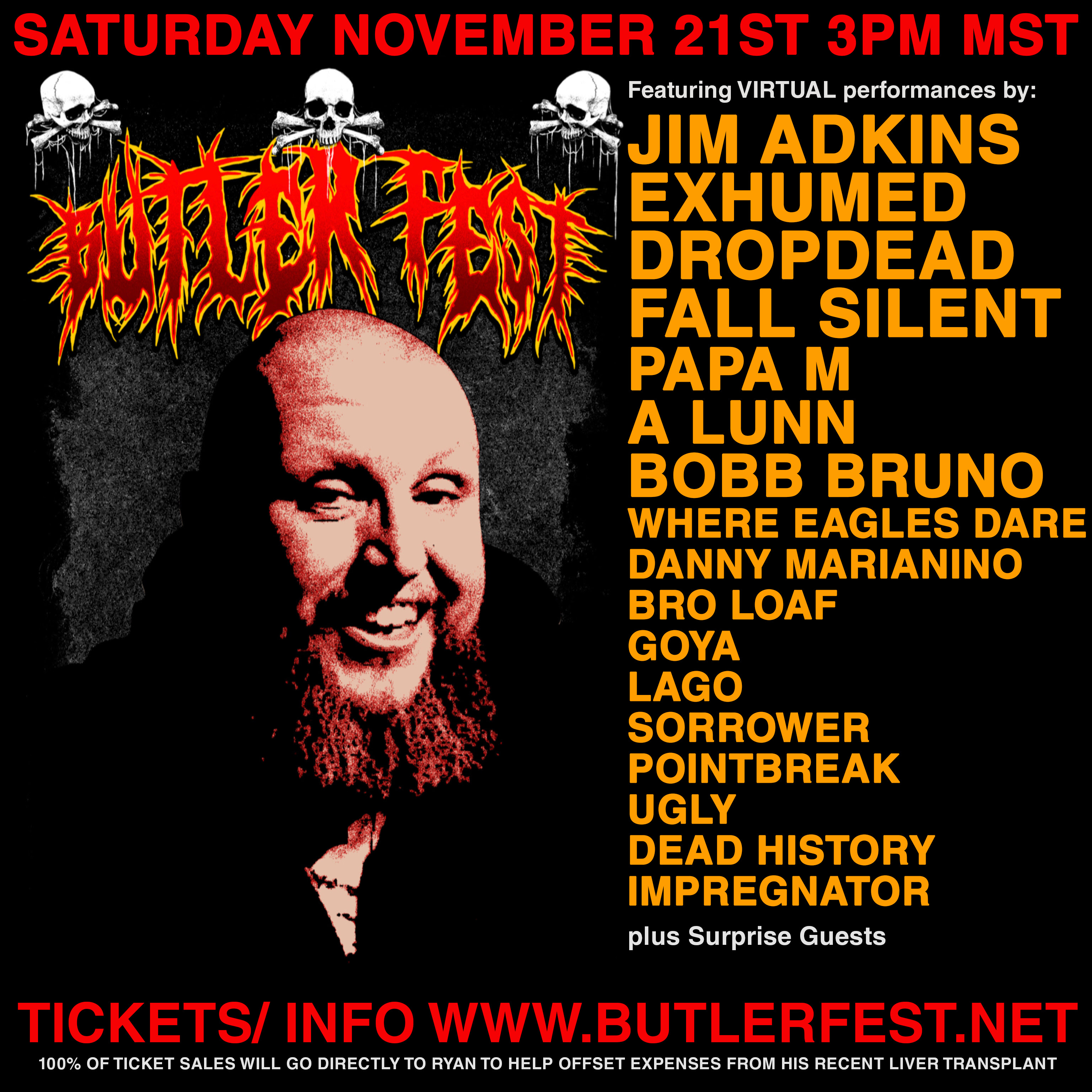 Dropdead's to release third album, on CD, vinyl LP, cassette tape, and digital formats via Armageddon Label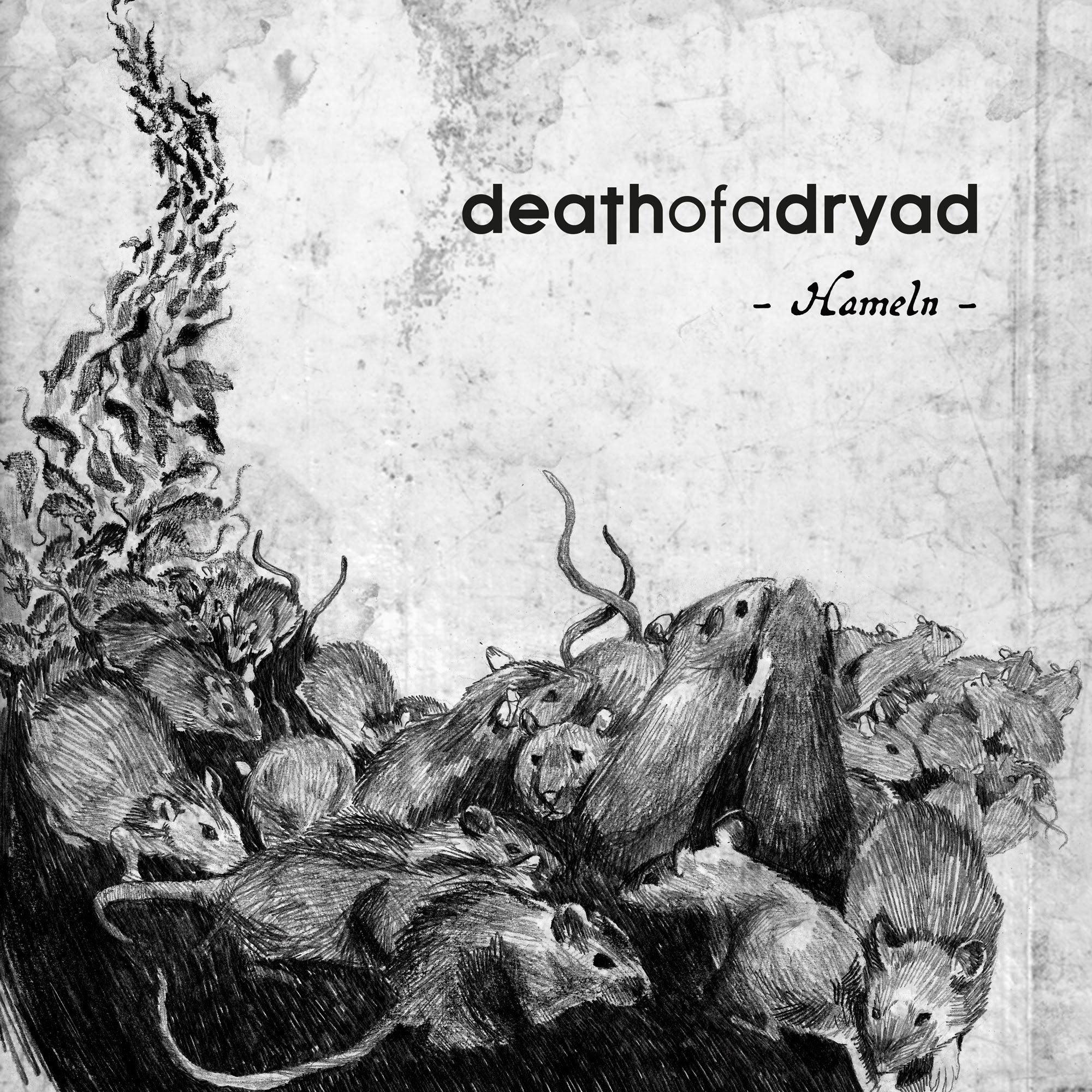 French atmospheric dark metal duo, Death of a Dryad, set release date for 2nd full-length album!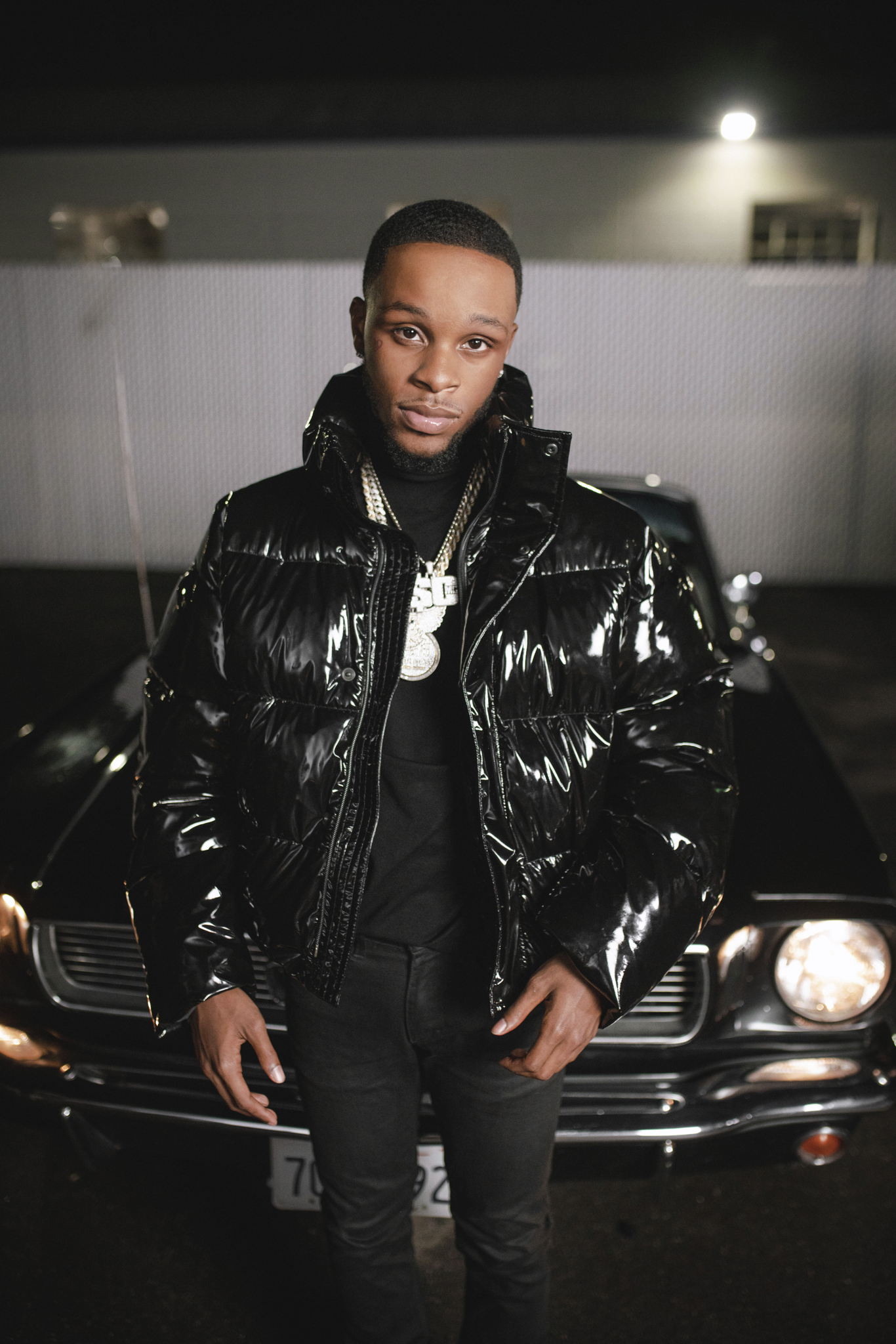 TOOSII RELEASES VIDEO FOR "SINNERS PRAYER"