NECROT To Begin North American Live Takeover With The Black Dahlia Murder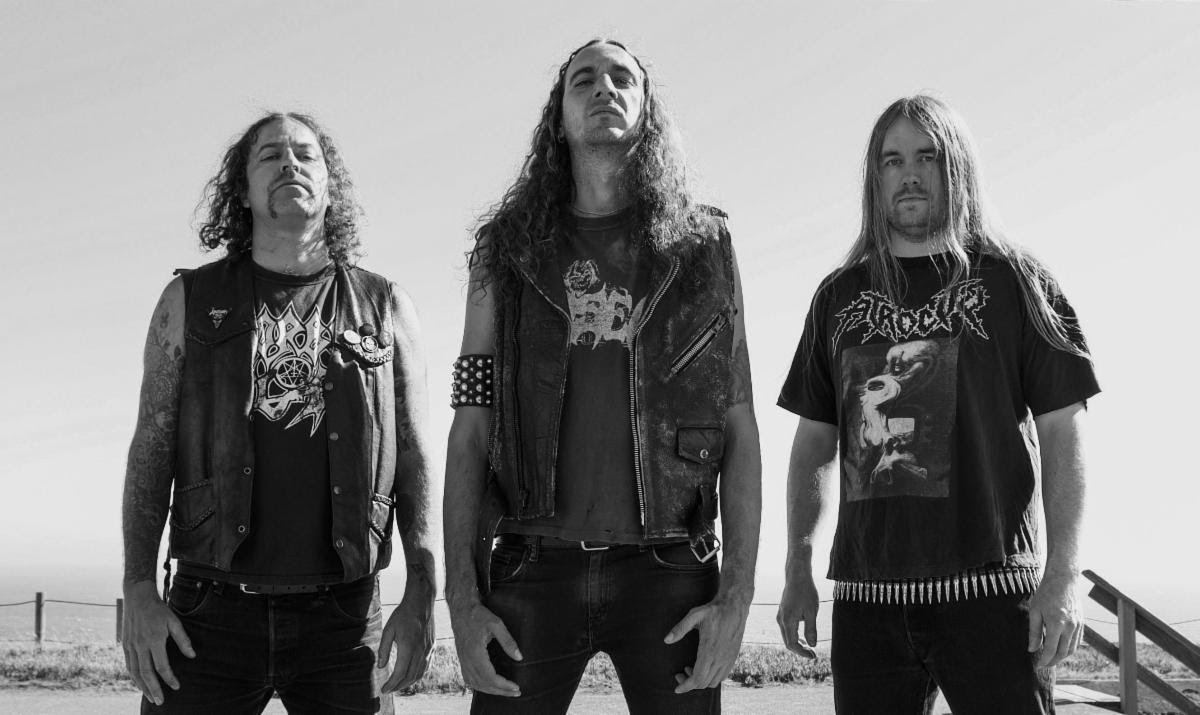 "Fans of genre forefathers Bolt Thrower, Carcass, Benediction, and Master will be in familiar territory with NECROT's back-to-basics brutality and the relentless hammering of solid, headbanging groove and trademark brutal yet articulate vocal style of masters Ingram, Willets and Greenway. Each track contains the perfect amount of dexterity without losing any of its vitality and it's clear that a six-year period of honing their material has perfectly streamlined the band's vision." — Team Rock
Bay Area death cult NECROT will take to the streets again this fall beginning with three one-off headlining shows before joining a month-long-plus live takeover supporting The Black Dahlia Murder on their Nightbringers North American Tour. Set to begin October 5th in Pittsburgh, Pennsylvania, the band will level nearly three dozen venues through November 12 where the tour will draw to a close in Indianapolis, Indiana. Additional support will be provided by Suffocation, Decrepit Birth, Wormwitch, and Exhumed on select shows. See all confirmed dates below.
NECROT will be touring in support of their critically-lauded Blood Offerings full-length released in June via Tankcrimes. The record earned the #29 spot on Billboard's Hard Rock Chart and #52 on Billboard's New Artist Chart upon its first week of release and continues to reap critical accolades from fans and critics globally. Comprised of eight-tracks, Blood Offerings was captured by Greg Wilkinson at Earhammer (Vastum, Graves At Sea), mastered by Brad Boatright at Audiosiege (Nails, Gatecreeper), and comes shrouded in the unhallowed cover art of Marald Van Haasteren (Bolt Thrower, Baroness). Blood Offerings is out now on CD, LP, and digitally on Tankcrimes and on cassette through Sentient Ruin Laboratories. The limited vinyl edition comes as a foil-stamped, gatefold deluxe LP available in four color variants: 150 in purple splatter, 350 in gold splatter, 500 in black, and 1000 in gold.
Stream the record in full
HERE
where you can also purchase the record digitally. Find physical preorders at
THIS LOCATION.
NECROT:
9/27/2017 All Star Lanes – Los Angeles, CA
10/01/2017 The Cave – Santa Fe, NM
10/04/2017 Green Lantern – Lexington, KY
w/ The Black Dahlia Murder, Suffocation, Exhumed, Decrepit Birth, Wormwitch:
10/05/2017 Diesel – Pittsburgh, PA
10/06/2017 Montage Music Hall – Rochester, NY
10/07/2017 Revolution – Lowell, MA
10/08/2017 Chance Theater – Poughkeepsie, NY
10/10/2017 Highline Ballroom – New York, NY
10/11/2017 Debonair Music Hall – Teaneck, NJ
10/12/2017 Ram's Head Live – Baltimore, MD
10/13/2017 One Center Square – Easton, PA
10/14/2017 The Chameleon – Lancaster, PA
10/16/2017 Les Foufounes Electriques – Montreal, QC
10/17/2017 Bronson Center – Ottawa, ON
10/18/2017 Opera House – Toronto, ON
10/19/2017 Music Factory – Battle Creek, MI
10/20/2017 The Forge – Joliet, IL
10/21/2017 Piere's – Ft. Wayne, IN
10/22/2017 Delmar Hall – St. Louis, MO
10/23/2017 The Slowdown – Omaha, NE
10/25/2017 Q & Z Expo Center – Ringle, WI
10/26/2017 Pyramid Cabaret – Winnipeg, MB
10/27/2017 The Exchange – Regina, SK
10/28/2017 Starlite – Edmonton, AB
10/29/2017 Marquee – Calgary, AB
10/31/2017 Rickshaw Theater – Vancouver, BC
11/01/2017 Studio Seven – Seattle, WA w/ Exhumed
11/02/2017 HIFI Music Hall – Eugene, OR w/ Exhumed 11/03/2017 Vinyl at Hard Rock – Lake Tahoe, NV w/ Exhumed
11/04/2017 Phoenix Theater – Petaluma, CA w/ Exhumed #
11/06/2017 Club Red – Mesa, AZ w/ Exhumed
11/07/2017 Hard Rock Cafe – Las Vegas, NV
11/09/2017 Diamond Ballroom – Oklahoma City, OK
11/10/2017 Zydeco – Birmingham, AL
11/11/2017 Diamond Pub Concert Hall – Louisville, KY
11/12/2017 Emerson Theater – Indianapolis, IN
# = No Suffocation
Forged in 2011, NECROT — founded by current and former members of Acephalix, Vastum, Saviours, Watch Them Die, Atrament, Rude, and more — unleashed the audio bone-crush of their The Labyrinth full-length in 2016 via Tankcrimes. Spewing forth eight tracks amassed from three hard-to-find and long out-of-print demo tapes, the record reaped critical acclaim from fans and media alike compelled by the band's unrepentant Autopsy, Bolt Thrower, and Sacrilege worship.
"Blood Offerings offers enough simplicity and succinctness, delivered with the potency of a knife to the chest, to find its way into the collections of heavy music fans who are typically unfamiliar with death metal, a genre that's an acquired taste, to be sure." — Blabbermouth
"Blood Offerings is all old ground, but it is hallowed earth. We've heard everything played on this album before, but we've never heard it played quite like this. If you're that curmudgeon who keeps saying nothing can displace your aging death metal album collection, it might be finally time to buy a new record." – Decibel
"Metaphorically, it's like putting your ear up to the chest of a rotting corpse and listening to the parasites eat it from the inside out. NECROT has recorded an album so putrescent you can almost smell it." – Paste Magazine
"…a modern-day classic…Bolt Thrower played a simple, but highly aesthetic style of death metal. NECROT refreshes the template with a slew of quality, catchy riffs and accessible song structure that sounds quite original." — Echoes And Dust
"…an album that does the region's growling, guttural legacy proud, and with a new layer of contemporary punch." – Treble
"…raw, fast and razor sharp… a pummeling at its finest!" – Metal Assault
"…Blood Offerings separates itself from the pack by offering, in addition to blood, some damn fine riffs." – Last Rites
Cycles Of Pain Facebook:
HERE!
Tank Crimes:
HERE!
Tank Crimes Facebook:
HERE!
Merch:
HERE!
Sentient Ruin:
HERE!
Sentient Ruin Facebook:
HERE!
Read More News
Tags:
NECROT, Nightbringers North American Tour, The Black Dahlia Murder, Blood Offerings



Red Baron

September 28, 2017


More News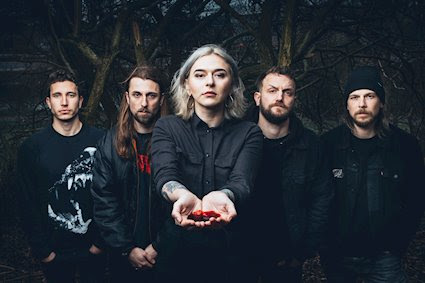 ENOM PRISON to release their newest album titled, "Primeval" On October 9th via Prosthetic Records!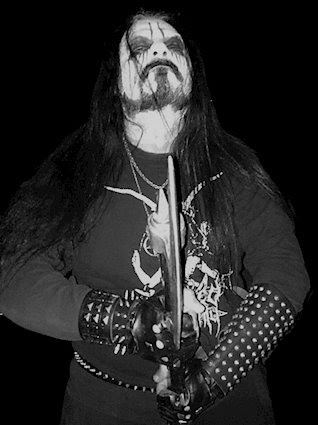 Hailing from Greece, SAD is set to release their newest album, "Misty Breath of Ancient Forests", via PURITY THROUGH FIRE!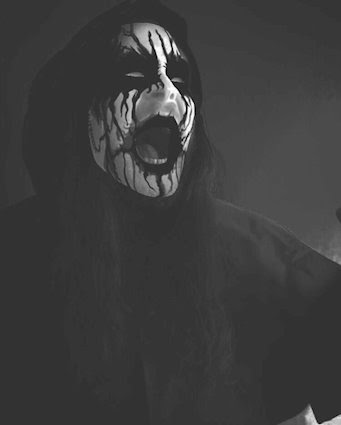 CALIGARI RECORDS to KYRIOS' striking debut EP, "Saturnal Chambers", on cassette tape format!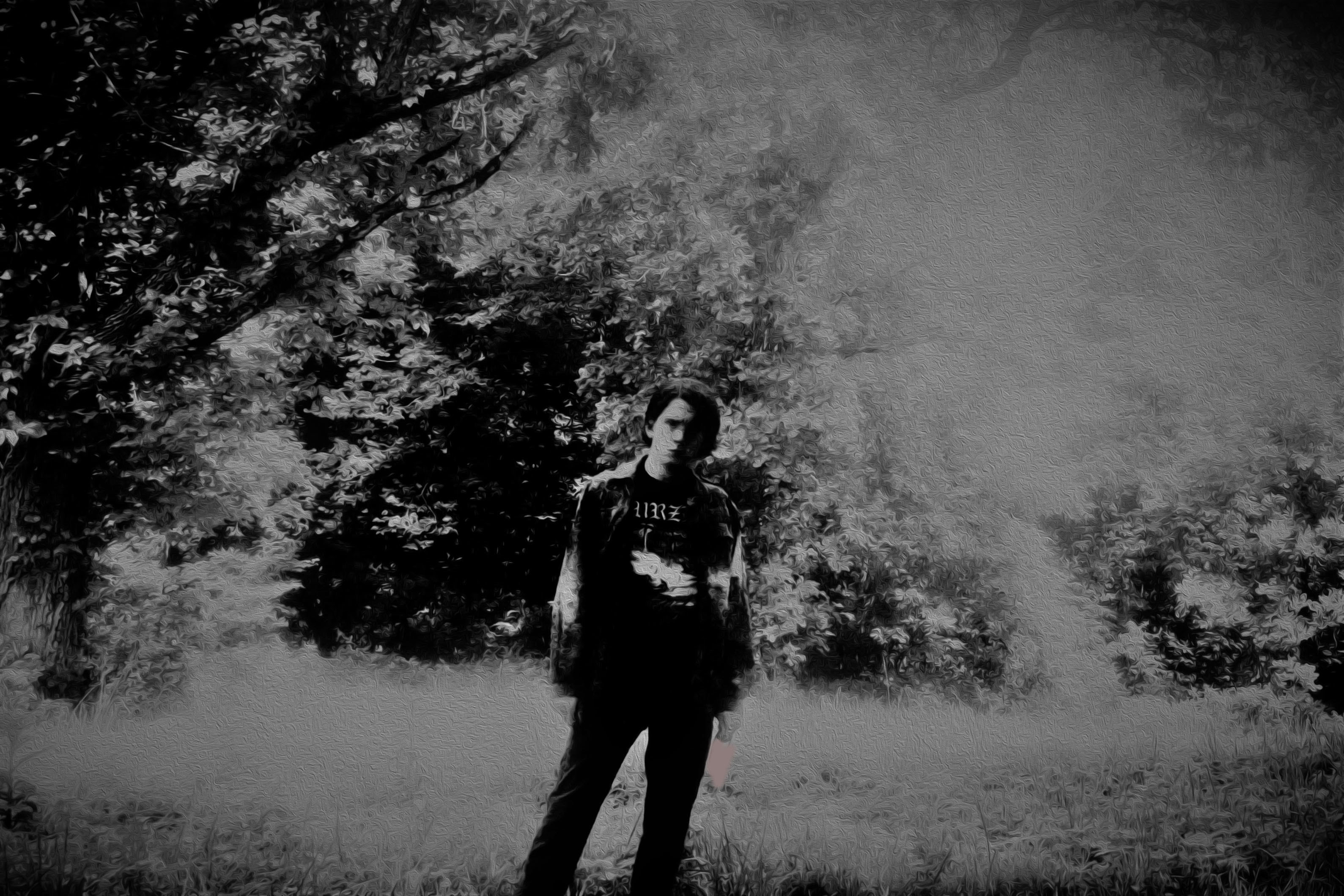 Listen to Mørk Hest's recently released EP, "Unsound Despair" in its entirety here!
TARJA ANNOUNCES REISSUE OF FROM SPIRITS AND GHOSTS (SCORE FOR A DARK CHRISTMAS)