Loudwire Music Awards "Hard Rock & Heavy Metal Summit"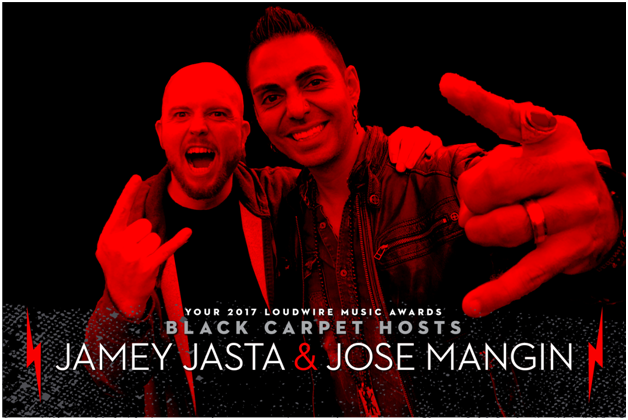 The ultimate rock 'n' roll award ceremony and concert--has partnered with Berklee College of Music and Metal Blade Records for the first-ever "Hard Rock & Heavy Metal Summit."
The series of three panels will feature SAMMY HAGAR (Van Halen), ROB HALFORD of JUDAS PRIEST, STEVE VAI, BRENDON SMALL (Galaktikon, Metalocalypse, Dethklok), REX BROWN (Pantera), ALEX SKOLNICK (Testament), FRANK BELLO (Anthrax), BLASKO (Ozzy Osbourne) and take place at the GRAMMY® Museum just before the official LOUDWIRE MUSIC AWARDS concert and ceremony which will begin at 7:00pm next door at THE NOVO, all at L.A. LIVE in downtown Los Angeles. Tickets for the LOUDWIRE MUSIC AWARDS concert on Tuesday, October 24 at The Novo are on-sale now at: LOUDWIREAWARDS.COM.
With the first-ever "Hard Rock & Heavy Metal Summit" Loudwire is giving back to the hard rock and heavy metal community with a series of three free music panels discussing hot-button issues for artists in the music industry today. The event allows rock icons, respected music industry professionals and educators to share timely ideas and opinions in the fields of music and technology. The "Hard Rock & Heavy Metal Summit" is free and open to the public; however, seating will be on a first come, first serve basis. LOUDWIRE MUSIC AWARDS VIP ticket holders will be given priority seating at the summit. Registration on Eventbrite is required for ALL summit attendees, including LOUDWIRE MUSIC AWARDS VIP ticket holders. To register, visit
(HERE)
and purchase VIP tickets
(HERE)
The LOUDWIRE MUSIC AWARDS "Hard Rock & Heavy Metal Summit" 2017 panels are as follows:
"STREAMING FOR VENGEANCE"
12:00 pm - 1:15pm
TOPIC:A look towards the future of music creation and streaming technology.
PANEL: STEVE VAI (Guitarist), BRENDON SMALL (Galaktikon, Metalocalypse, Dethklok) and more to be announced!
MODERATOR: Panos Panay, Vice President of Innovation & Strategy at Berklee College of Music
PRESENTED BY: Berklee College of Music
"Berklee is thrilled to be presenting the "Streaming for Vengeance" panel at the 2017 Loudwire Music Awards Hard Rock and Heavy Metal Summit. At this critical juncture of the music industry, nothing is more important than discussing, debating and envisioning the future of artist compensation and music consumption."
-Panos Panay, VP of Innovation & Strategy at Berklee College of Music
"SURVIVING THE MUSIC INDUSTRY"
1:15 - 2:30 PM
TOPIC: Join these legends as they discuss the past, present and future of heavy metal.
PANEL: Rex Brown (Pantera), Alex Skolnick (Testament), Frank Bello (Anthrax), Blasko (Ozzy Osbourne/Mercenary Management)
MODERATOR: Brian Slagel, CEO & Founder of Metal Blade Records, Author: For the Sake of Heaviness: The History of Metal Blade Records.
PRESENTED BY: Metal Blade Records
"Super excited to be working with our friends at Loudwire on a great panel and events for the Awards. We hope to give you guys some great insight and info from all our years of experience. This all should make for a memorable event."
-Brian Slagel, CEO and Founder of Metal Blade Records
"WIKIPEDIA FACT OR FICTION"
--Live with Rob Halford of Judas Priest & Sammy Hagar of Van Halen--
2:30 - 3:45 PM
TOPIC: Wikipedia Fact or Fiction: artists answer honest questions about what is fact and fiction in their storied history.
PANEL: Rob Halford (Judas Priest) and Sammy Hagar (Van Halen)
MODERATOR: Graham Hartmann of Loudwire
PRESENTED BY: Loudwire
Also announced today, HATEBREED frontman, JAMEY JASTA and SIRIUSXM's JOSE MANGIN will co-host the Loudwire Music Awards "Black Carpet" Pre-Show from the L.A. Live Plaza in downtown Los Angeles. Jamey and Jose will be interviewing all of this year's nominees, honorees, performers and special guests.
The first-ever 2017 LOUDWIRE MUSIC AWARDS--ceremony and concert-will feature rock performances from Dave Mustaine (MEGADETH), ANTHRAX, NOTHING MORE, ICE-T & BODY COUNT, HALESTORM, STARSET, POWER TRIP and a special guest performance from ROB HALFORD of JUDAS PRIEST.
Rock & Roll Hall of Famer and longtime Van Halen frontman, SAMMY HAGAR will be honored for his charitable efforts around the world with the "Humanitarian Award." GRAMMY Award-winning ROB HALFORD of JUDAS PRIEST will receive the "Lemmy Lifetime Achievement Award"--named in honor of late Motörhead frontman Lemmy Kilmister. Black Sabbath guitarist and fellow heavy metal icon, TONI IOMMI will be presented with the "Courage Award," which recognizes not only his unparalleled musical output, but his absolute bravery in his battle with cancer.
WWE superstar Chris Jericho will serve as host and confirmed presenters so far for LOUDWIRE MUSIC AWARDS include Zakk Wylde, Steve Vai, Vinnie Paul, John 5, Rex Brown, Brendon Small, Brian Posehn, Chuck Billy, Alex Skolnick and members of As Lions, August Burns Red, Avatar, Beartooth, Butcher Babies, Crown the Empire, Ded, Demon Hunter, Frank Carter & The Rattlesnakes, Hellyeah, Hollywood Undead, Ice Nine Kills, Huntress, LA Guns, New Years Day, Of Mice & Men, Pop Evil, PowerFlo, Prayers, Quiet Riot, Red Fang, Royal Thunder, Steel Panther, Stitched Up Heart, Sum 41, Sylar, Wage War and many more.
Voting for the 2017 LOUDWIRE MUSIC AWARDS is now open until October 2, 2017. Loudwire.com readers are able to vote in multiple awards categories, including "Album of The Year" and "Artist of the Year" at:
Loudwire.com
.
About LOUDWIRE:
Townsquare Media's
Loudwire.com
is one of the leading hard rock and heavy metal websites in the world, with more than 1.3 million Facebook fans. Meanwhile, Loudwire's YouTube channel has more than 600,000 subscribers and 175 million lifetime views. Townsquare Media is also home to 'Loudwire Nights,' a syndicated radio show that airs weeknights on multiple active rock radio stations across the United States.
Read More News
Tags:
Loudwire Music Awards, Hard Rock & Heavy Metal Summit, ROB HALFORD, BRENDON SMALL



Red Baron

September 23, 2017


More News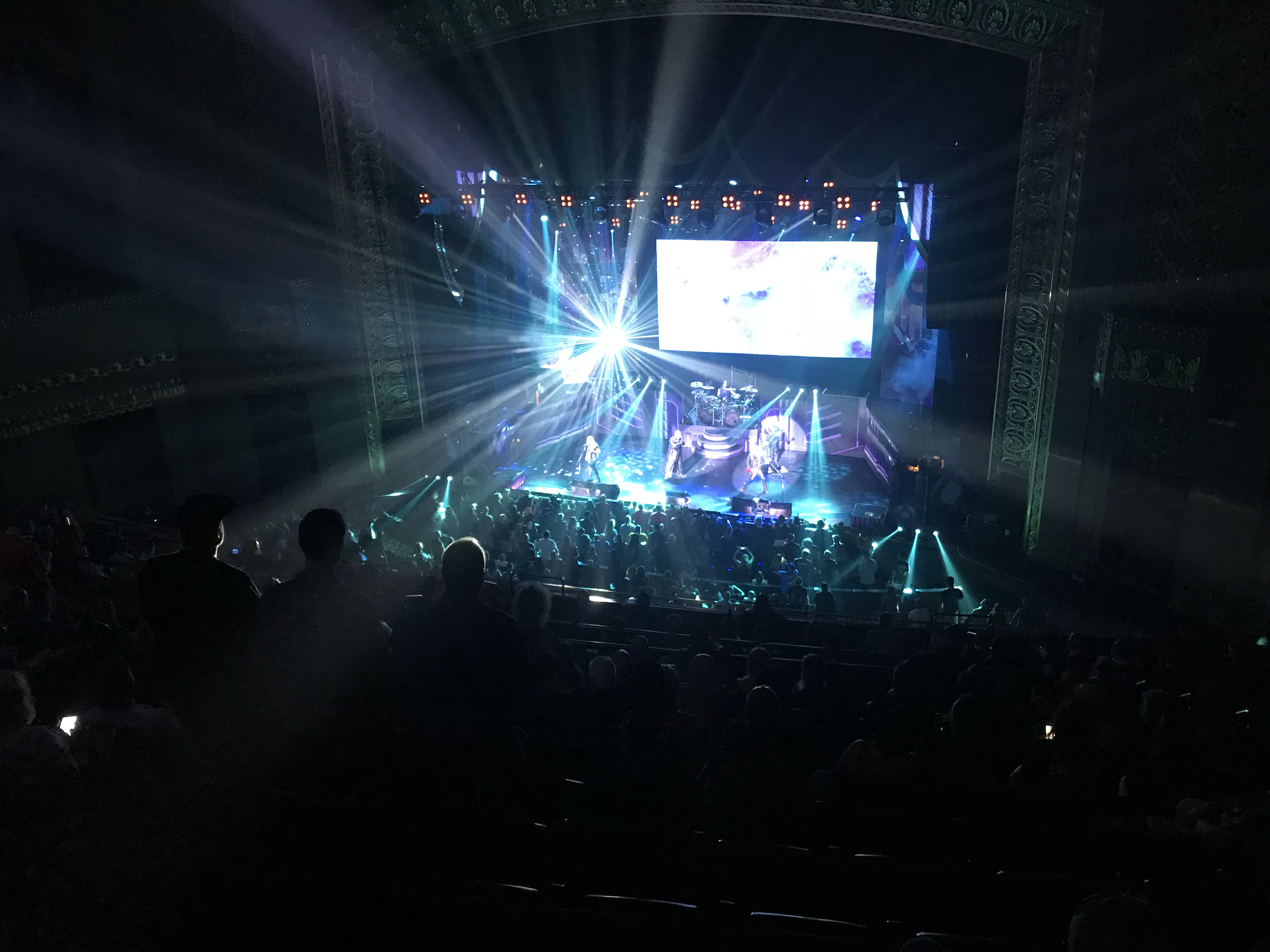 Judas Priest Competes For Glory with Hockey Heroes in Downtown St. Louis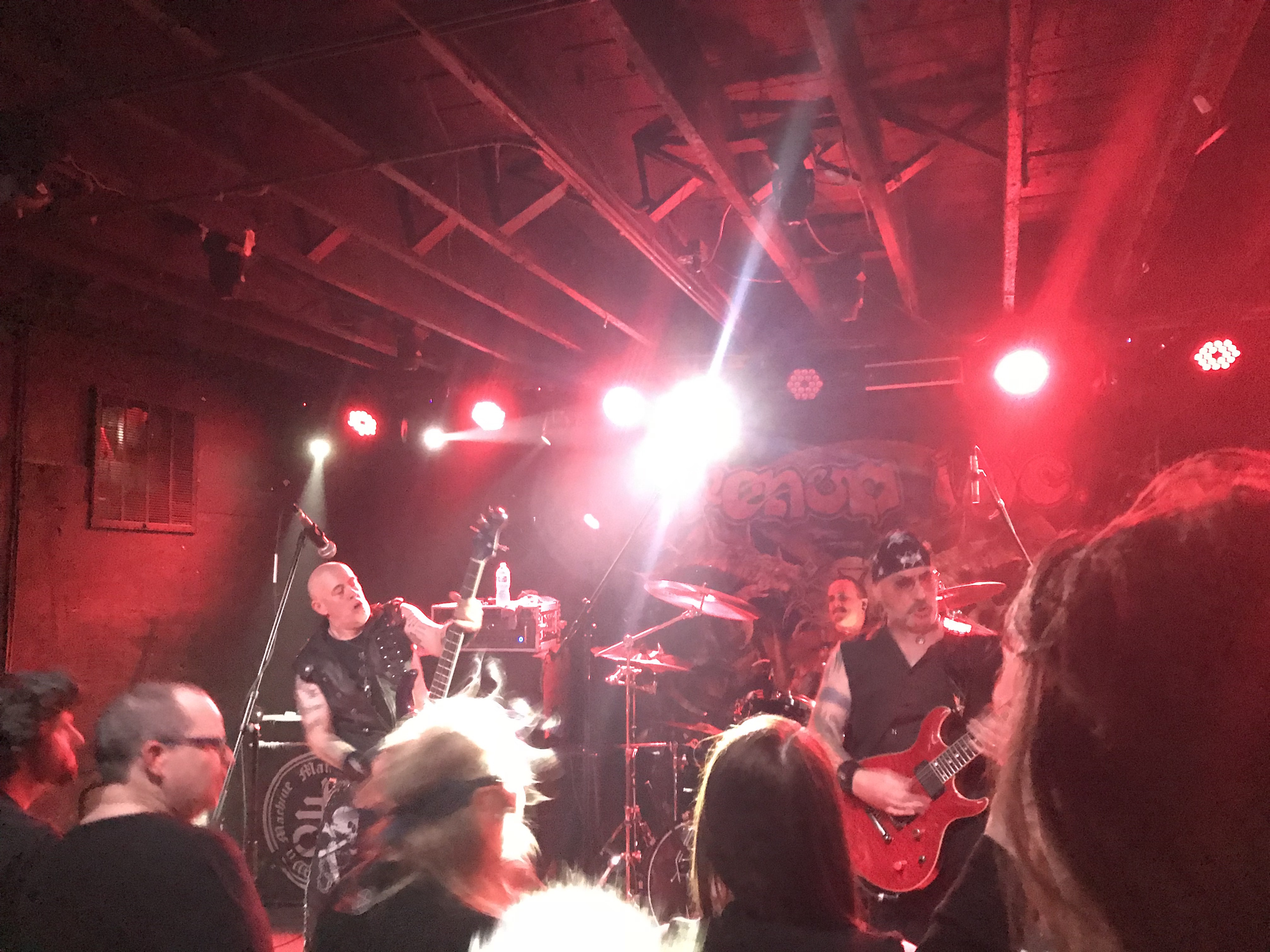 Venom Inc Raises More Hell at the Riot Room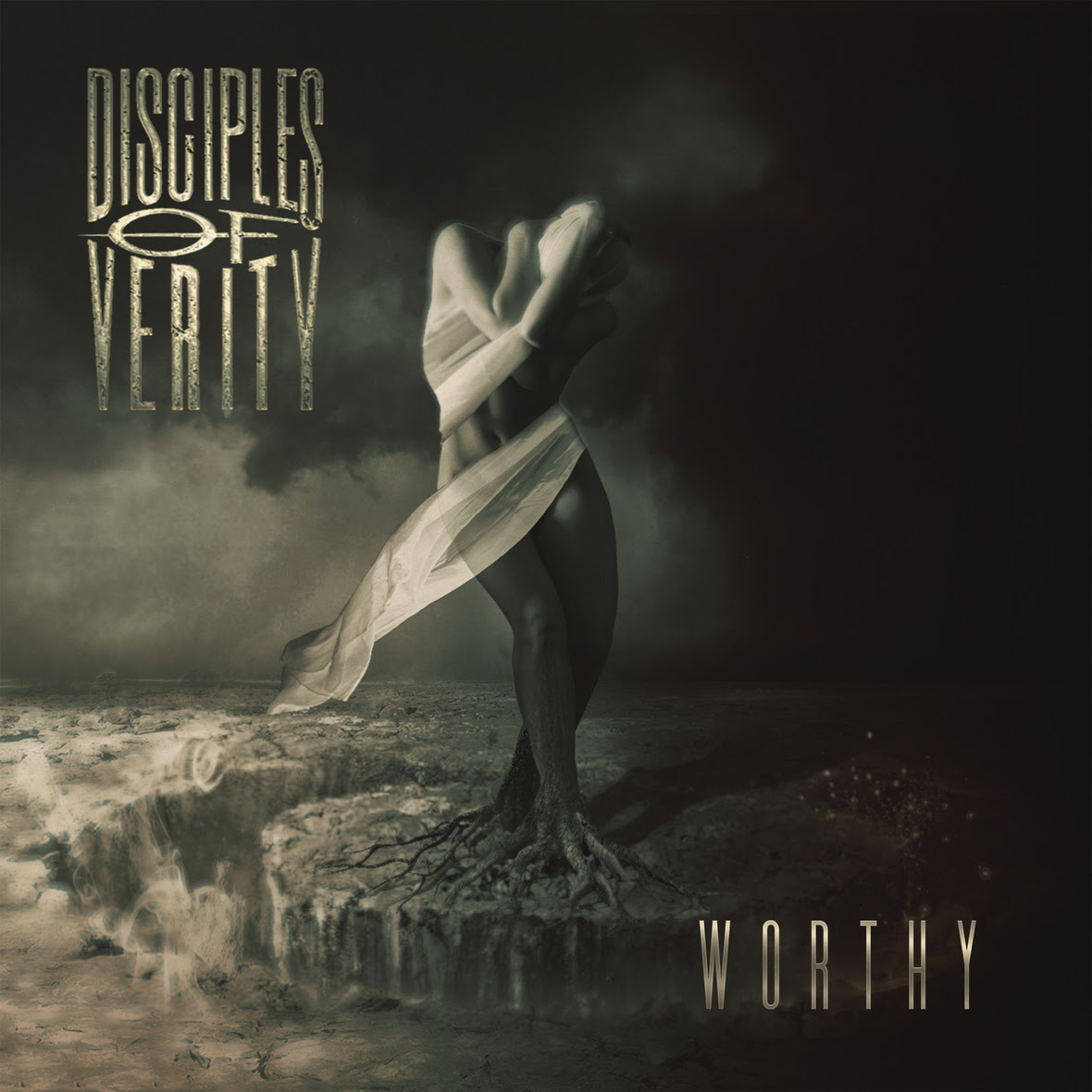 DISCIPLES OF VERITY Release Official Lyric Video for "Worthy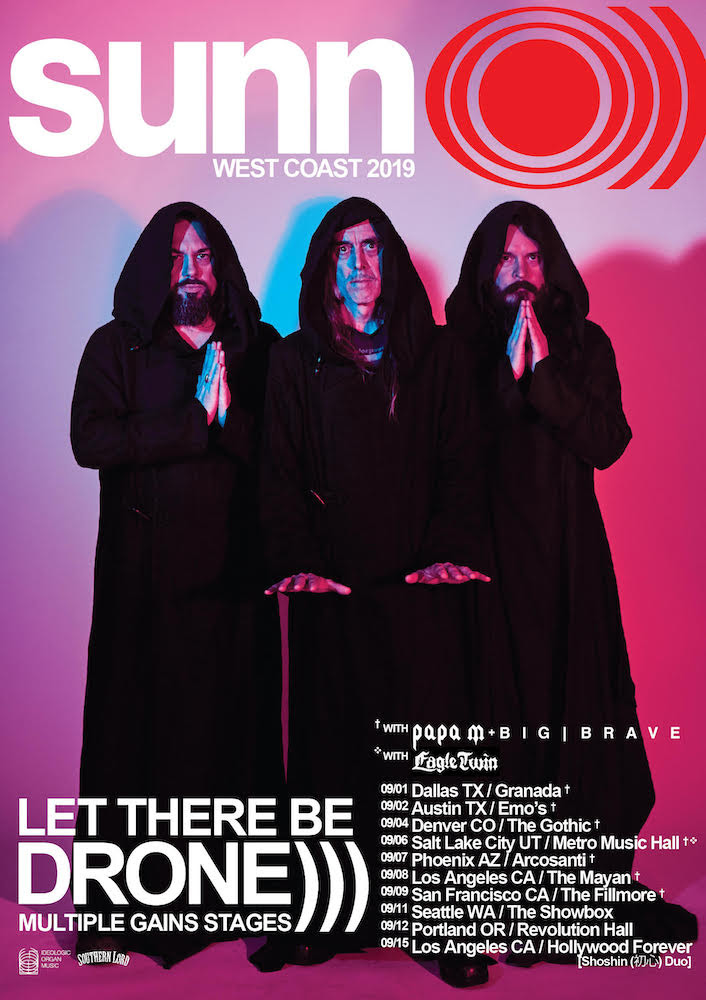 SUNN O))) UNVEIL LIFE PEDAL - GOLD EDITION, PREPARE FOR WESTERN U.S. TOUR DATES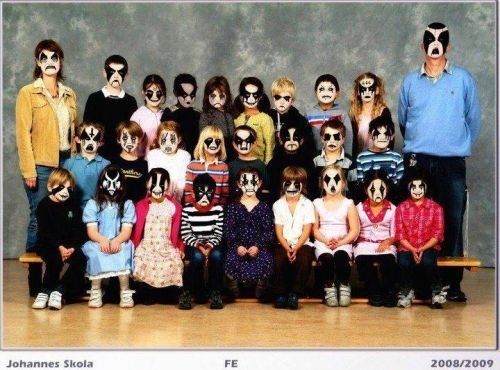 Top 10 Metal Back-To-School Songs