Album Review of ARCHSPIRE's "Relentless Mutation"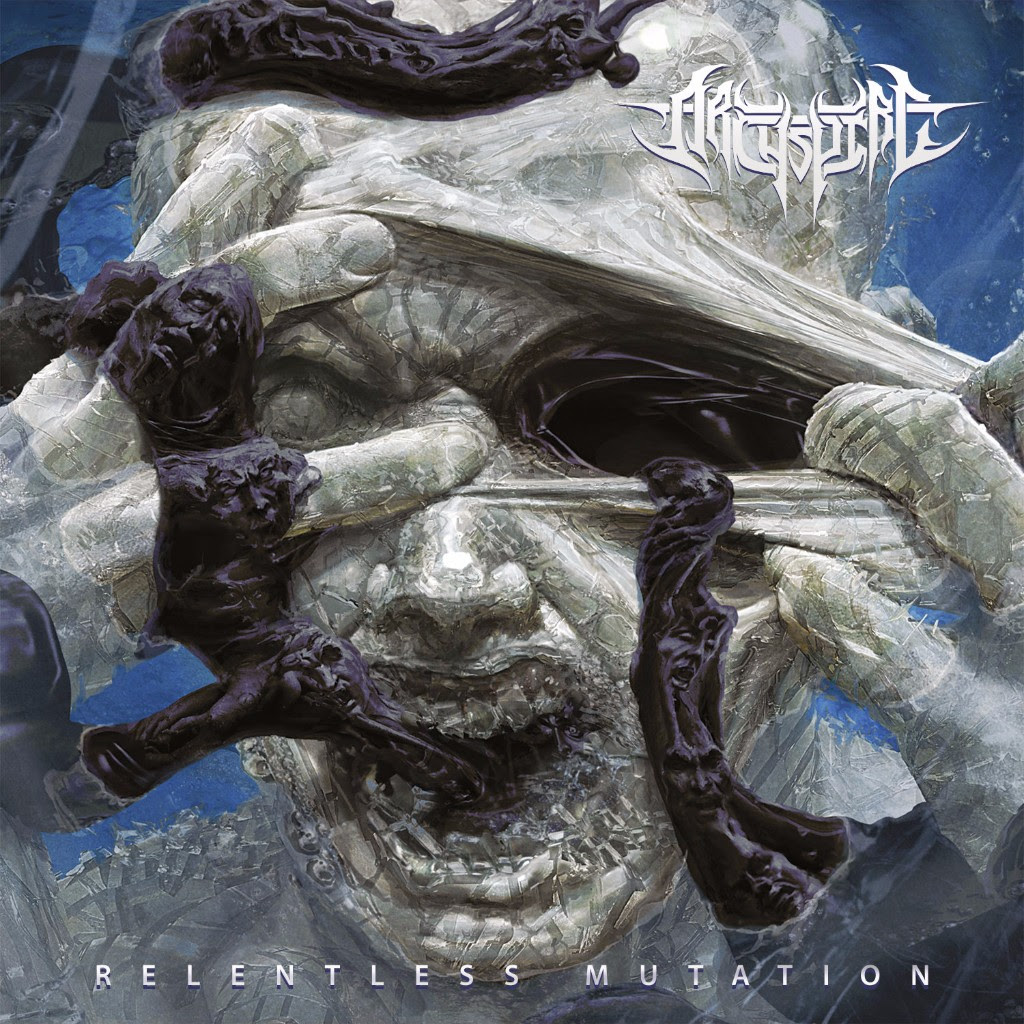 When I found out that these guys play to a click track when performing live it intrigued me. I found that after a careful listen of this record, that metal music of this caliber it should be understood as absolutely necessary. Further, I have a great deal of respect for them because they care about their music to that extent. The degree of vocal dexterity that is performed by Oliver Rae Aleron coupled with the very complicated yet listenable riffs guarantee that it will get your head moving back and forth. In fact at first listen I instantly thought of the vocal prowess of legendary rapper and Strange Music CEO Tech N9ne, who happens to be from and headquartered here in Kansas City, Missouri.
Involuntary Doppelgänger
(Stream via Spotify HERE!)
is a song loaded with crushing guitar chugs intertwined with time changes that just will not relent. They are definitely setting the tone for the rest of the record. Toward the end there is a quiet and interlude that is added to ascent the thundering fury of the main riff when it returns. I am extremely impressed with the talent of vocalist, Oliver's ability to chop it up with the lyrics precisely in concert with the stunning technical guitar work of Dean Lamb and Tobi Morelli. It is unlike anything I have heard before in this genre. Ear candy for all you math metal nerds scattered about the metalsphere. At the first listen of this particular track I can tell you that this band is definitely not taking any shit.
Human Murmuration
(Stream via Spotify HERE!)
begins with a very delicate hammer on played on a single guitar that seems to breath as the bass guitar and drums finally enter then explode into a rhythmic pattern and groove that has made this particular song one of my favorites. Then enters the vocalist, then the guitars with an extremely gratifying burst of short blast beats that I love about this brand of metal.
Remote Tumour Seaker is a devastating and pounding crusher. The heaviness that follows into the beginning riff, at this point, seems to show an expanding growth in the composition throughout the rest of the album.. It's as if each proceeding track is trying to outdo the previous one in intensity and technical prowess. What's noteworthy here is the fact that everything that these guys are playing seems to serve the song and give it life as if were a living organism. For example, the clean intro of Relentless Mutation gives a wonderful opportunity for the bass player Jared Smith to take center stage. It's like opening a fine bottle of wine and letting it breathe a little. Then it all comes together into a winding melodic fury coming off the guitars. Oliver seems to be keeping time lyrically as if he were part of the rhythm section. The triplets coming off each instrument slow in tempo with a pig squeal grown that is scary as shit.
Calamus Will Animate is definitely the song to get the mosh circle going. It absolutely crushes. The machine like precision intertwined with the dueling notes coming off each guitar in harmony is definitely in a class by itself. The lyrical dexterity in perfect union with amazing guitar work makes the listening experience very enjoyable.
The Mimic Well has some very unique time and tempo changes throughout the entire song. The intensity of Spencer Prewett's drum work is as diverse as it is baffling. The acoustics coming off the double kick of the drums that blast into full throttle from 16th notes to 32 notes with a confidence that is not common in most drummers of the genre. There are a few moments there where I can here triplets within' the sixteenth notes! This guy is gonna make every other drummer feel like a bitch when this record drops.
There is a very nice techy interlude that in the middle of A Dark Horizontal that was composed in such a way that give the dangerous return to the all-out start stop metal fury that this band has made a part of their signature sound.
With the genre of Tech/Death Metal being oversaturated endless barrages of noise and vocals thrown at the listener, these guys offer so much more. There is a real heaviness and musicianship that is being demonstrated all throughout the entire album. The sounds have many colors, shapes, and time changes that are sure not to disappoint any metal enthusiast. I love the fact that they give the music time to breath with delicate movements and intense changes in the time signature. The vocal dexterity coupled with the very complicated yet enjoyable guitar work will definitely break your neck of you're not careful.
Further, the final mastering of this record is absolutely perfect. In a very organic way I can hear what all five members this band is doing throughout, which gives this recent work of Archspire a fantastic listenability. People are going to be talking about this record for a long time. For me, I can't wait to hang with them when they come through the Midwest.
This metal masterpiece is scheduled for release on September 22nd via Season Of Mist. Get yours today!
Pre-Order:
HERE!
Track list
1. Involuntary Doppelgänger
2. Human Murmuration
3. Remote Tumour Seeker
4. Relentless Mutation
5. The Mimic Well
6. Calamus Will Animate
7. A Dark Horizontal
Line-up
Oliver Rae Aleron - Vocals
Dean Lamb - 8 String Guitar
Tobi Morelli - 7 String Guitar
Jared Smith - Bass
Spencer Prewett - Drums
ARCHSPIRE tour dates:
w/Reaping Asmodeia
*Archspire Only
Sep. 22 Vancouver, BC @ 333 * (tickets)
Sep. 23 Kelowna, BC @ Munnin's Post
Sep. 24 Calgary, AB @ Distortion (tickets)
Sep. 25 Edmonton, AB @ Brixx (tickets)
Sep. 27 Winnipeg, MB @ Good Will (tickets)
Sep. 28 Minneapolis, MIN @ Lee's Liquor Lounge
Sep. 29 Sioux Falls, SD @ Bigs Bar * (tickets)
Sep. 30 Waterloo, IA @ Eagles Club
Oct. 01 Denver, CO @ Roxy Theater
Oct. 02 Grand Junction, CO @ Mesa Theater
Oct. 04 Oakland, CA @ Metro Opera House (tickets)
Oct. 05 Bend, OR @ Third Street Pub (tickets)
Oct. 06 Grants Pass, OR @ The Sound Lounge (tickets)
Oct. 07 Boise, ID @ The Shredder
Oct. 08 Spokane, WA @ The Pin
All dates on the Bloodletting North America XI feat. ORIGIN, DEFEATED SANITY, DYSCARNATE, VISCERAL DISGORGE, THE KENNEDY VEIL:
Oct. 20 Kansas City, MO @ The Riot Room
Oct. 21 Milwaukee, WI @ Club Geribaldi
Oct. 22 Chicago, IL @ Cobra Lounge
Oct. 23 Westland, MI @ The Token Lounge
Oct. 24 Toronto, ON @ The Mod Club
Oct. 25 Manchester, NH @ Bungalow
Oct. 26 New York, NY @ Saint Vitus Bar
Oct. 27 Stanhope, NJ @ Stanhope House
Oct. 29 Durham, NC @ Motorco Music Hall
Oct. 31 Spartanburg, SC @ Groundzero
Nov. 1 Nashville, TN @ Exit/In
Nov. 2 Atlanta, GA @ The Masquerade
Nov. 3 Houston, TX @ Walters
Nov. 4 Tulsa, OK @ The Shrine
Nov. 5 Dallas, TX @ The Curtain Club
Nov. 6 Austin, TX @ Come And Take It Live
Nov. 7 Lubbock, TX @ Jake's Sports Cafe
Nov. 8 El Paso, TX @ Rockhouse Bar
Nov. 9 Mesa, AZ @ Club Red
Nov. 10 Upland, CA @ Gideon's Hall
Nov. 11 San Diego, CA @ Brick By Brick
Nov. 12 Santa Cruz, CA @ The Catalyst
Nov. 13 Portland, OR @ Rock Hard PDX
Nov. 14 Seattle, WA @ Studio Seven
Nov. 15 Vancouver, BC @ Rickshaw Theatre
Nov. 17 Salt Lake City, UT @ Metro Music Hall
Nov. 18 Denver, CO @ The Roxy Theater
Facebook:
HERE!
YouTube:
HERE!
Bandcamp:
HERE!
Band Label:
HERE!
Read More News
Tags:
Archspire, Relentless Mutation, Human Murmuration, Involuntary Doppelgänger, Technical Death Metal



Brian Biggerstaff

September 18, 2017


More News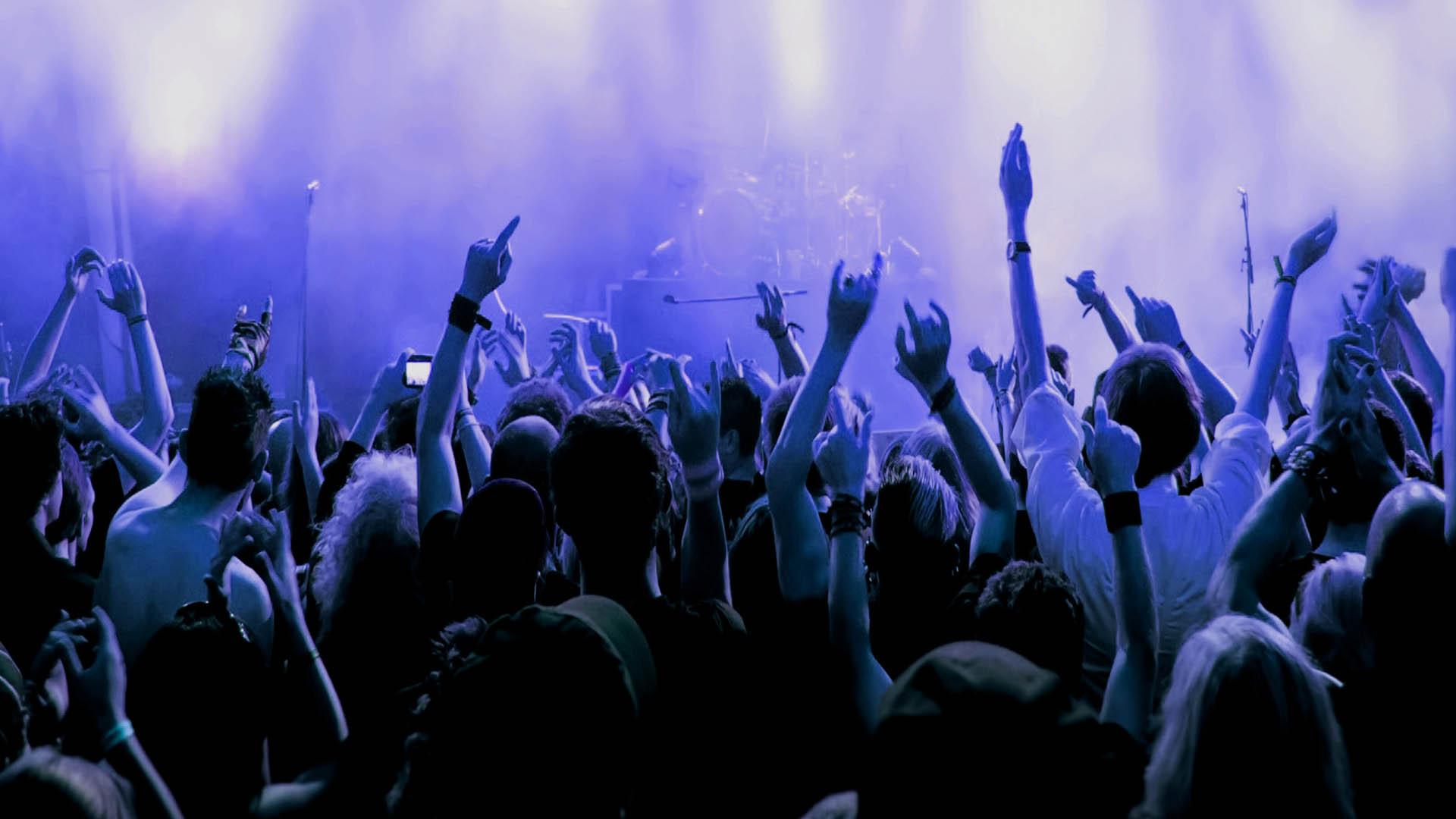 Gauntlet Announcement!!!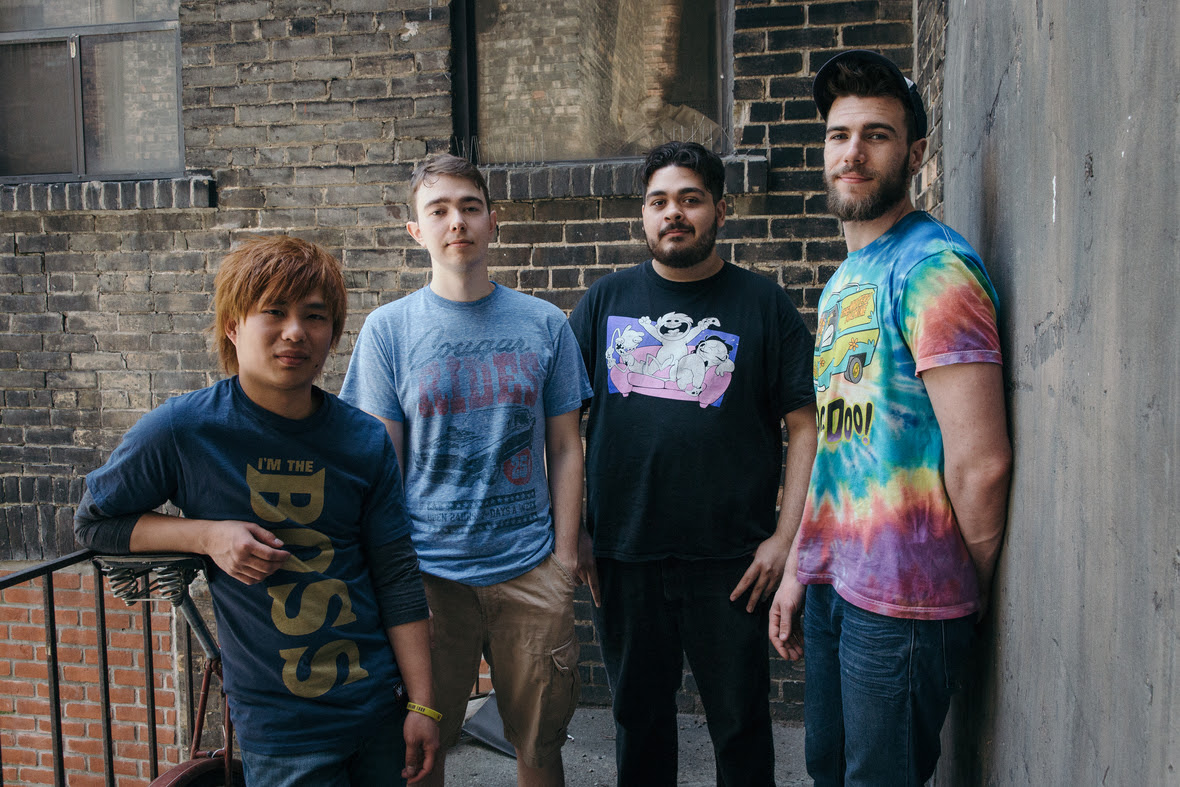 Minority 905, Not following Anyone - LEADING INSTEAD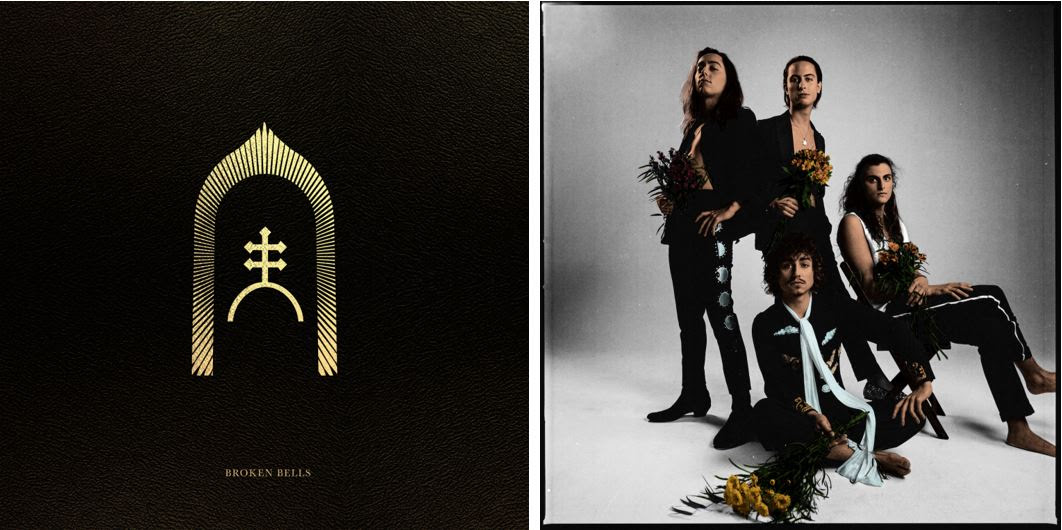 GRETA VAN FLEET PREORDER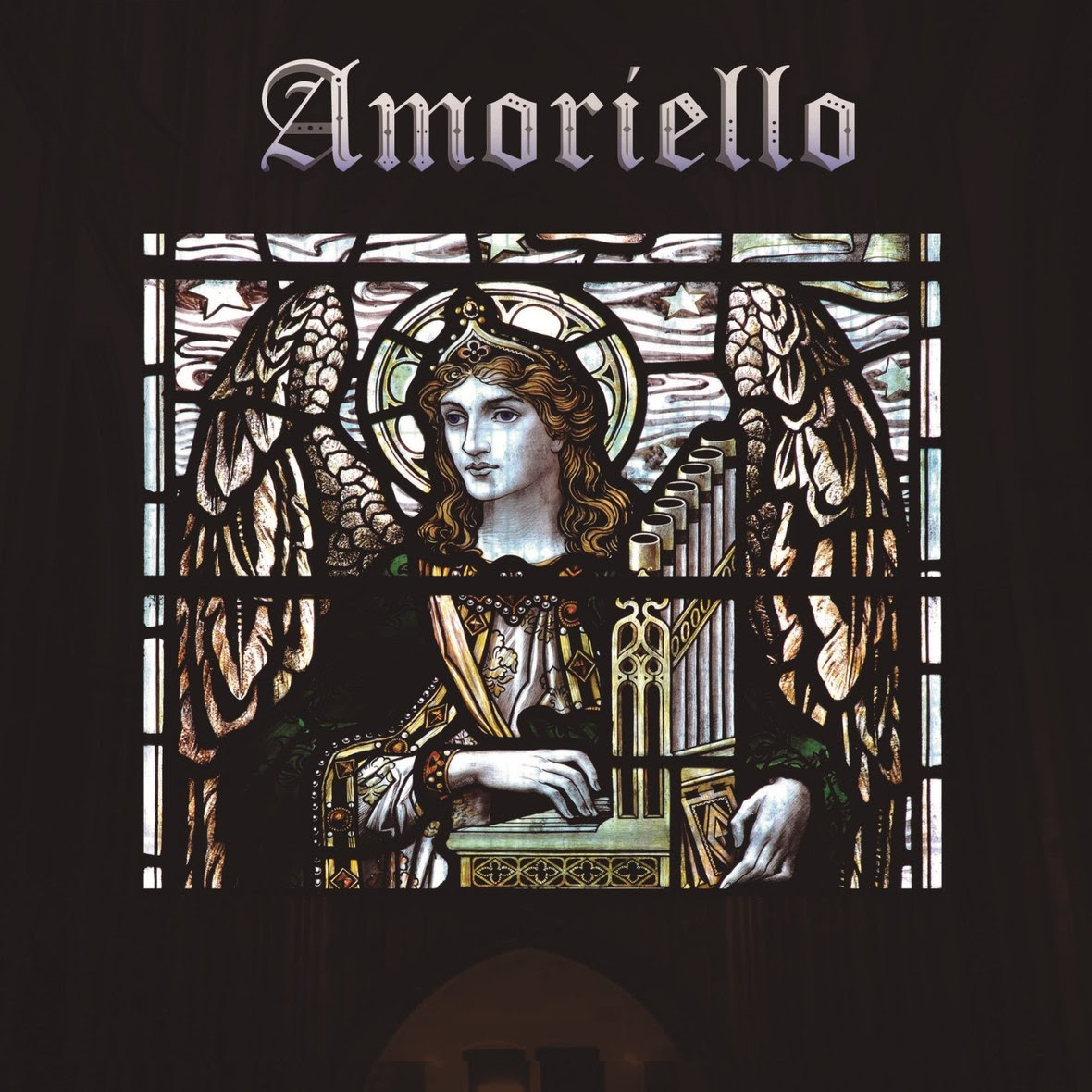 AMORIELLO Reveals First Teaser

ARCHGOAT
More News