DECATUR announce Oct 6th release of "Badder Than Brooklyn"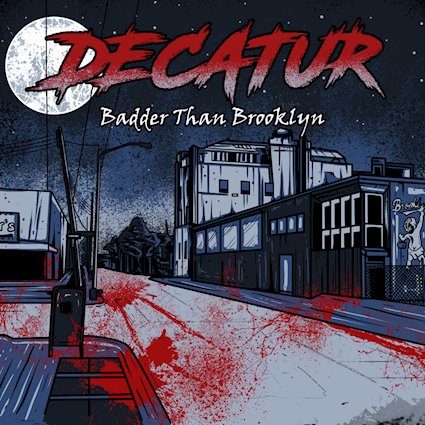 Toronto's DECATUR and their debut album "Badder Than Brooklyn" set for release on October 6th along with tons of dates across Canada.
The album is all-killer, no filler, it doesn't hide behind its production; it compliments it. These are truly songs of power and empowerment, a clarion call for strength in life's battles…healing through headbanging. From the power shredding of "Into The Night" and the storytelling of album title track "Badder Than Brooklyn" to the brutal beat down of songs like "Bottled Inside" and "Internal War", DECATUR feel modern metal has lost its way and they're here to provide the roadmap forward to the future!
"We put a lot of effort into writing real songs and putting out a real album that hopefully touches a broad fan base. Our goal was to make sure that not only every single song had been thoroughly thought through, but that it was given all the attention and passion that we truly felt they deserved. We honestly feel like metal has lost its way a bit and we were set on writing something original and not following the trends of today such as low tunings, aggressive growling and perfectly lined up music and sound. We focused on the realness of ourselves and wanted to produce something that wasn't always perfect and was as real and as honest as we could be. We did not need or want to hide behind production. We wanted our raw talent to be caught and portrayed to everyone. Our goal was to produce something from the soul, not from the computer." Says vocalist / guitarist Jay Sarrazin.
DECATUR "OUT OF THE SEWER TOUR" (more dates to be announced)
Oct 6 – Toronto, ON – DC Music
Oct 7 – Hamilton, ON – Che Burrito
Oct 11 – Calgary, AB – Distortion
Oct 12 – Red Deer, AB – The Vat Pub
Oct 13 – Edmonton, AB – Rendez Vous
Oct 14 – Kelowna, BC – Muninn's Post
Oct 16 – Nanaimo, BC – The Cambie
Oct 19 – Victoria, BC – Logan's Pub
Oct 20 – Vancouver, BC – Pub 340
Oct 21 – Abbotsford, BC – TBA
Oct 26 – Winnipeg, MB – Garrick Hotel
Oct 27 – Sault Ste. Marie, ON – Algonquin Pub
Oct 28 – Windsor, ON – The Rockstar
Nov 3 – Guelph, ON – Dstrct
Nov 4 – Cornwall, ON – Lola's
Nov 10 – Niagara Falls, ON – The Geekery
Nov 11 – Sudbury, ON – The Asylum
Nov 25 – Montreal, QC – Piranha Bar
About the album and track by track explained by Decatur.
The meaning of this record is to give those who struggle with mental illness a place to feel safe or a place to feel like they are not alone. That there are others out there going through the exact same feelings and emotions as they are and hopefully listening to this record makes them feel a little calmer, a little safer, a little less alone.
1. Internal War- This song represents the internal struggle you go through to conquer mental illness.
2. Into The Night – This song represents pushing your own boundaries to do what you love to do.
3. Vegas Girl – This song represents letting go and having fun, also the dangers of taking strangers back to the hotel on your tour and what they're real intentions could be.
4. Worst Enemy – This song represents how you can become your own worst enemy. How you can build things up in your head and make things seem worse than they are.
5. Badder Than Brooklyn – This song represents someone suffering from mental illness and psychotic episodes. It's a story about a murderer running loose through New York.
6. Bottled Inside – This song is about the anger and stress that a person bottles up instead of dealing with it and it overcoming them into violence.
7. Tear You – This song is about how if you could peer into the soul of someone with mental illness, it would tear your soul apart not knowing the pain they hide.
8. Abaddon – This song is about Beard losing his father to cancer. Beard is trying to talk to his father and let him know where he is in life and that he is fighting for his own life.
9. Shatterproof – This song represents the constant fight of someone struggling in the world. That the world won't break us and how mental illness will not win the war.
10. Internal War Pt. 2 – Although there are no lyrics in this song, this song represents the anxiety attack that occurs inside. How you can be calm as water and then anxiety strikes and continues to attack your mind to the point where you feel like you are in a hurricane that is not controllable.
Album Pre-Order
HERE!
Band Lineup:
- Jay "Beard" Sarrazin - Vocals / Guitar
- Tiny Basstank - Bass
- Steve "The Animal" Mitchell - Drums
- Liam Maguire - Guitar
Read More News
Tags:
DECATUR, Badder Than Brooklyn, Into The Night, Heavy Metal



Red Baron

September 16, 2017


More News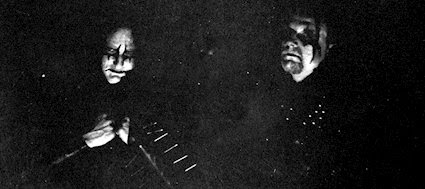 ICHOR: new promo materials from SEANCE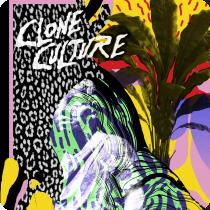 CLONE CULTURE (Dark Wave/ Post-Punk)

SPEARHEAD Pacifism is Cowardice Out November.

ZEALOT CULT (ire) Debut Album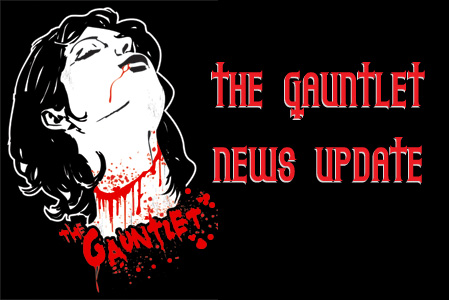 FUNERAL CHIC - New LP - New Video
More News