BLOODHUNTER premiere new video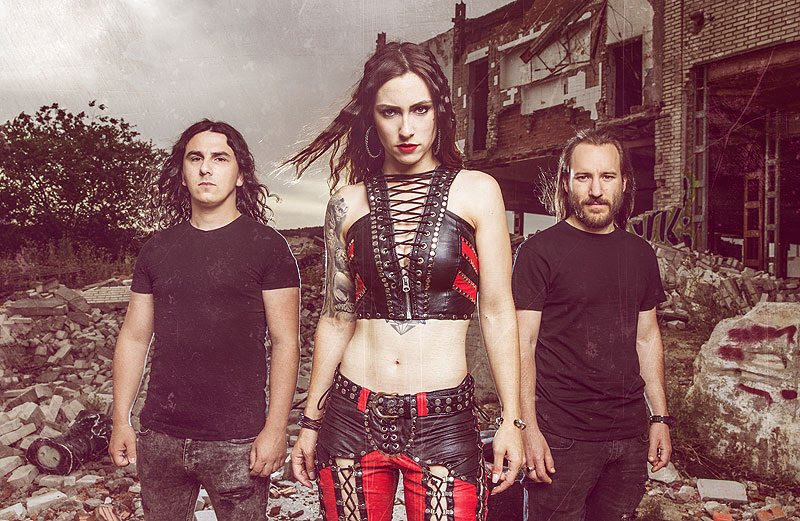 Today, Spanish female-fronted death metallers Bloodhunter premiere the new video "All These Souls Shall Serve Forever" at Decibel magazine's website. The track hails from the band's highly anticipated second album, The End of Faith, set for international release on October 16th through Xtreem Music. See & hear Bloodhunter's "All These Souls Shall Serve Forever" video in its entirety here.



Formed back in 2008, Bloodhunter is one of Spain's leading death metal forces. Led by virtuoso guitarist Fenris and vocalist Diva Satanica, the band released their debut album, Bloodhunter, back in 2014, where they started to create a solid fanbase around the country thanks to their strong live performances and high-quality death metal with a melodic & brutal edge.

Bloodhunter have now finished recording their second album, The End of Faith, whose lineup is completed with bassist Éadrom and magnific session drummer Marcelo Aires. The result is fantastic and will definitely put Bloodhunter on the map as a force to reckon. Just imagine if Arch Enemy would play death metal - yes, death metal, not aggressive modern heavy metal - with a much more brutal approach.

"Let the Storm Come" can be heard here as well as at the label's Soundcloud here.





Tracklisting for Bloodhunter's The End of Faith
1. The Forbidden Zone
2. The End of Faith
3. Eyes Wide Open
4. Still Standing Up
5. Death & Rebirth
6. The Queen Beast
7. All These Souls Shall Serve Forever
8. Spirits of Sin
9. Let the Storm Come
10. Possesed by Myself
11. Crystal Mountain (Death cover)

Facebook: HERE!
More Tour Dates
Tags:
Bloodhunter, All These Souls Shall Serve Forever, The End of Faith, Let the Storm Come, Death Metal
Follow us on Twitter
|
Like Us
Date: Sep 15, 2017
As Reported by:
Red Baron