DIVINITY Recruit 2nd Guitarist Gord Olson and Alberta Tour w/ Expain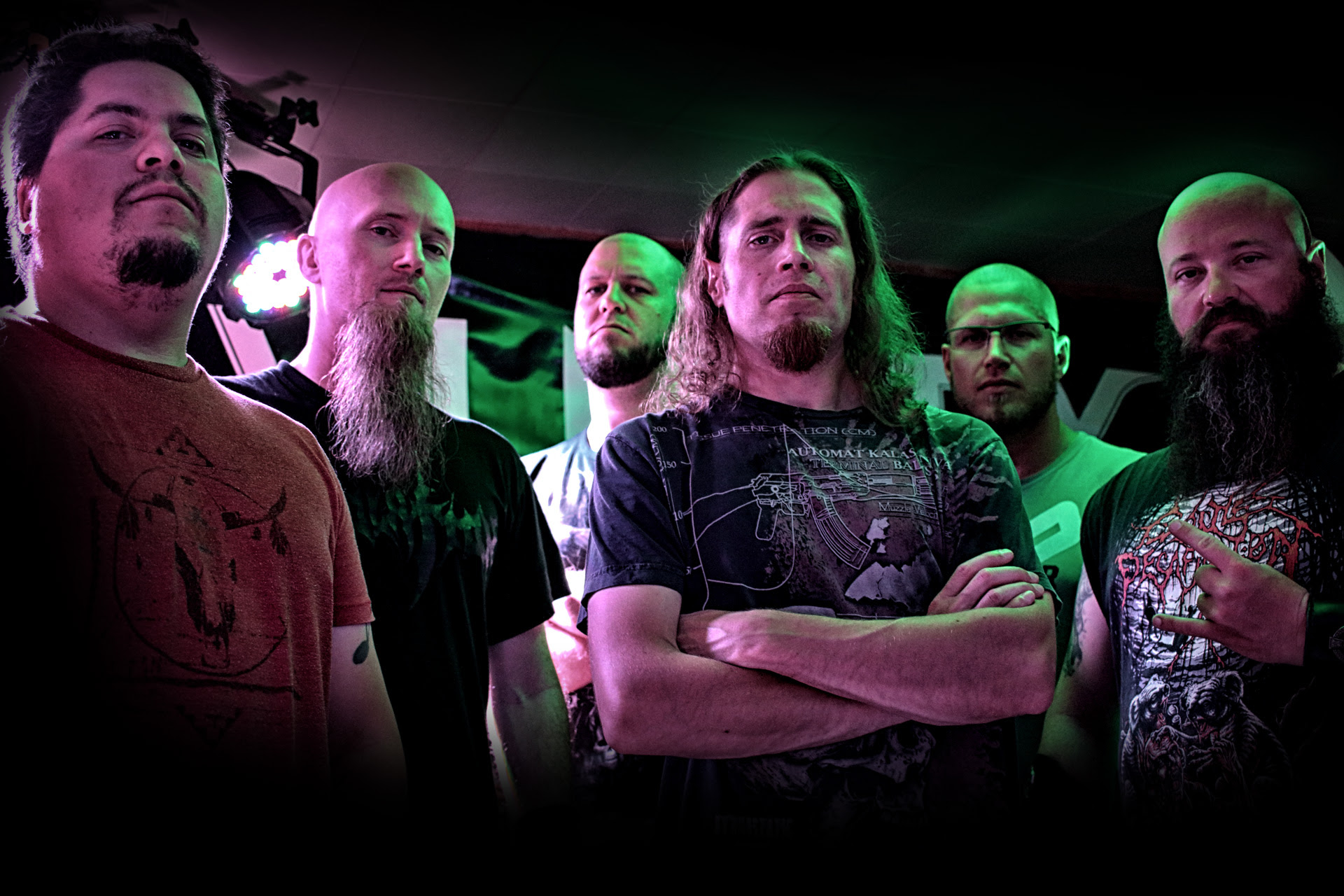 DIVINITY announces the addition of 2nd guitarist Gord Olson to their line-up. Olson is a dedicated and talented 7-string shredder who is endorsed by Schecter Guitars and is also currently active in numerous projects such as Calgary act Ye Goat-Herd Gods and Demisery, a death metal collaboration with Keith Merrow of Alluvial and Conquering Dystopia (Jeff Loomis).
DIVINITY vocalist Sean Jenkins comments:,
"The band had originally asked Gord to join the band about four years ago, but timing and commitment didn't work out. Recently, about 2 months ago, Gord was hanging out at a jam session and by the end of it we all sort of realized that the opportunity for Gord to learn some songs and start jamming was now possible. Gord really took bull by the horns and has learned a 10-song live set in a matter of just weeks… and he's nailing it; really adding another huge layer of thickness and some killer leads too! We couldn't be more stoked to have dual guitarists again!"
DIVINITY will be embarking on a dual album release Alberta tour with Vancouver, BC's EXPAIN. The tour will be in promotion of DIVINITY's latest album "The Immortalist" along with EXPAIN supporting their forthcoming EP "Pinching Nerves". The one week tour will be kicking off in Innisfail, AB on September 21st and wrap up in Banff, AB on September 26th (full dates listed below).
"The Immortalist" is a culmination of 5 years of hard work and dedication to their craft and features 12 tracks that include their two previous EP releases "The Immortalist, Pt. 1 – Awestruck", "The Immortalist, Pt. 2 –Momentum" with their third EP "The Immortalist Pt. 3 - Conqueror" completed to finish off the trilogy series as one huge full length album. All the tracks on the album are re-mixed and re-mastered by the talented Chris Donaldson (Cryptopsy, The Grid Productions) to make the songs more cohesive and work as a full-length experience. "The Immortalist" also features Bjorn 'Speed' Strid of Soilwork on vocals for the song 'D.M.T.'.
Album order available on Divinity.ca, iTunes or Amazon plus an exclusive digipak CD available on their website for those who like to support the band directly. The digipak CD contains a 24-page booklet that showcases this entire concept giving fans way a full physical experience to the story, songs, lyrics, and visual aspect of the new album.
Stream the new album here.
Watch the music video for "Atlas" here.
Watch the music video for "Manhunt" here.
DIVINITY & EXPAIN "Dual Album Release Tour":
September 21 - Innisfail, AB - The Zoo
September 22 - Edmonton, AB - Mercury Room - info
September 23 - Calgary, AB - Distortion - info
September 24 - Lethbridge, AB - Cornucopia (ALL AGES)
September 25 - Drumheller, AB - Neighbours' Corner Pub
September 26 - Banff, AB - Hoodoo
1. Manhunt (4:25)
2. Atlas (4:42)
3. Hallowed Earth (6:04)
4. DMT (7:36)
5. PsyWar (6:36)
6. Distorted Mesh (3:48)
7. The Dead Speak From Behind (7:05)
8. Lucid Creator (4:52)
9. The Reckoning (4:24)
10. All Seeing Eyes (5:40)
11. Momentum (5:21)
12. Conqueror (7:20)
Album Length: 1:07:56
DIVINITY is:
Sean Jenkins – Vocals
Jeff Waite – Vocals
James Duncan – Guitars
Gord Olson – Guitars
Brett Duncan – Drums
Keith Branston – Bass
About:
Divinity, based in Calgary, Alberta, Canada, started in 1997 and began playing live shows in 1999. In 2001, the band released its first EP album called "Intensify" which received a lot of local (Canadian) praise after sending in a couple songs to BWBK's 'Knuckletrack' CD sampler. A music video was released for the song "World of Pain" in 2003 and the band played local shows building its show experience.
Fast forward to 2007, Divinity independently releases their first full-length album called "Allegory" and is picked up by Nuclear Blast Records just 3 months after the independent release. Obviously, this was a major turning point for the band!
In 2008, Divinity took on its first major tour by joining the Summer Slaughter Canada tour. This gave them the opportunity to connect to high-calibre booking agents and other acts such as Dying Fetus, Whitechapel, and Necrophagist.
In 2009, Divinity spent it's time creating their 2nd full-length album, called "The Singularity" which was released under Candlelight Records with a very positive response from numerous reviewers and listeners.
Since the release of The Singularity, Divinity has toured Canada numerous times over and has received massive support and praise from around the world.
The band is currently releasing a trilogy EP concept album now turned into a full-length LP, called 'The Immortalist' available May 26th, 2017 at all digital music stores and as a special limited run CD Digipak.
For more info, please visit the band website
HERE!
"DIVINITY: F*CKING WOW...Divinity definitely make my balls quiver." - Metalsucks.net
"Technical death metal fans will find Divinity to be a hybrid of several genres that all have a hand in formulating the band's sonic reverence. From soft piano to sky-raising clean vocals, every attempt is made to show that monotony and predictability is not in Divinity's DNA." - Metal Underground
"Divinity is easily among Canada's elite bands (along with Into Eternity for example) that have that the new 'Western Canadian' sound that morphs Death, Thrash, Prog and crazy chops into one sweet package." - Metal-Rules
"If you like you metal hard, fast & heavy then The Immortalist is for you. Super-fast paced with furious sounding riffs & vocals, this is an album that gets in your face from the moment Manhunt begins & only steps back when then final notes of Conqueror play out. That's 68 minutes of pure noise assault." - Games, Brrraaains & A Head-Banging Life
"It is hard for me to find a death metal record that keeps me engaged, and DIVINITY successfully unlocks that achievement by doing a masterful job of keeping it interesting and telling a story with the arrangements and the lyrics. That's the way it should be!" - MUEN Mag
"The Immortalist – delivering over 67-minutes of intricacies, fluid guitar play, insane time signature manipulations, and varied clean/extreme vocal expressions for the consumers to digest.... The Immortalist is ideal for people who love the marriage of Swedish melodic death and progressive/technical metal that doesn't go far off the rails – dripping with a touch of cyber-orientation to give things that fresh nature to the proceedings." - Dead Rhetoric
"Divinity have absolutely knocked it out of the park with this eventual third full-length release. Far from a pale imitation of its many and varied influences, The Immortalist is rather a perfect culmination of everything those impressive acts have so far sought to create. This record has the potential to be an absolute worldbeater if given a chance. If you have even a slight interest in any of the bands mentioned in this review, then you owe it to yourself to go and pick up a copy of The Immortalist immediately." - The Metal Observer
"'The Immortalist' is a wonderful trilogy, which has been brought together as one now and to which lovers of melodic. progressive death metal can quench their thirst on. Fans of previous work or bands such as In Mourning, Into Eternity, Mercenary and Mors Principium Est can buy this blindly." - Lords of Metal
Read More News
Tags:
Divinity, Gord Olson, The Immortalist , Atlas, Manhunt



Red Baron

September 13, 2017


More News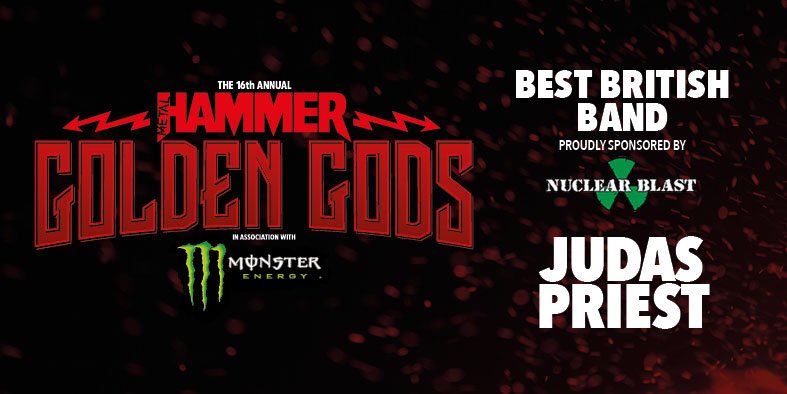 Winners at the Metal Hammer Golden God Awards in London.

Brass Owl Self-Released 22 June 2018
-PRESS RELEASE 9TH MAY 2018- UK tech-metal pioneers ready to Krank it up in South Africa
Scars on Broadway Release Chugging Album Title Track "Dictator"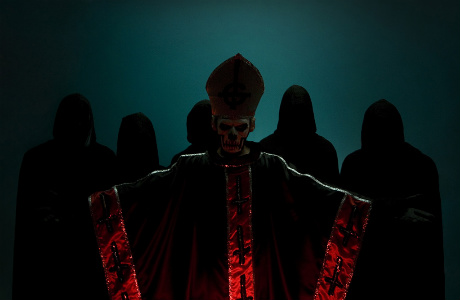 Fan dies after collapsing at Ghost gig in Milwaukee
More News