SLIPKNOT Post 10th Anniversary CD Teaser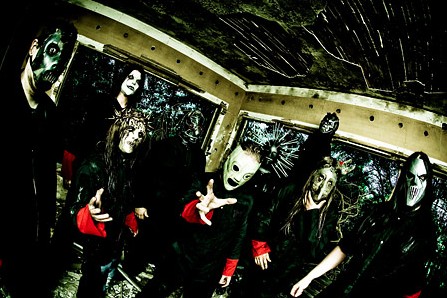 It's been 10 years since SLIPKNOT unleashed its second album, Iowa, on the world. Slipknot had impacted the music scene in revolutionary, unpredictable ways, and established themselves as a way of life for their fans with their 1999-released, self-titled debut. But Iowa was the album that further proved the band had fully arrived and had no intentions of leaving. It was the band's statement that that they would continue to make music their way, according to their rules and always for their fans, with their middle fingers raised to the rest of the world.

To celebrate the album's decade of existence, the band is releasing a special, 10th anniversary edition of this landmark release, which will drop on November 1st, 2011.

The anniversary edition will include plenty of extras for the maggots and beyond to feast upon. It will be issued as a two-disc, one-DVD digipak with brand new artwork, including photography by M. Shawn "Clown" Crahan of the band. The first disc will comprise the original Iowa album, along with a remix of 'My Plague' as an added bonus track. The second will include the full, live audio from the legendary Disasterpieces DVD, where the band's 2002 show at the London Arena was captured by 30 cameras and released as a concert film. The DVD will include Goat, a new film directed by Crahan, featuring never-before-seen interviews and footage showing the madness that surrounded the Iowa-era, plus four music videos.
More Tour Dates
Tags:
Slipknot , roadrunner records
Buy Slipknot Merch
|
Follow us on Twitter
|
Like Us
Date: Oct 07, 2011
As Reported by:
Jason Fisher
This text will be replaced