CARNIFEX & RINGS OF SATURN Join WHITECHAPEL on the "Decade Of Defilement" Tour!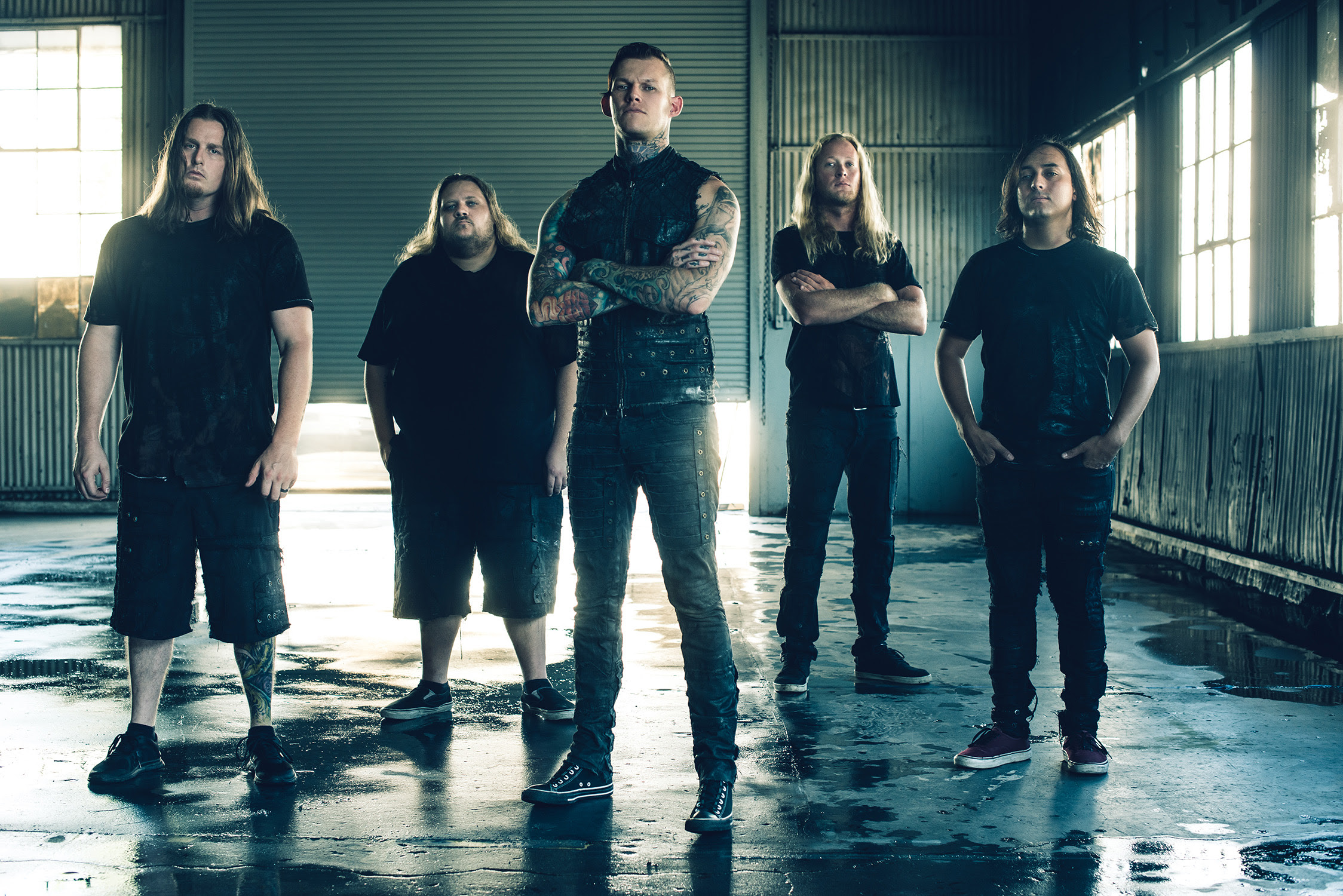 California death metal merchants CARNIFEX and Technical "aliencore" metallers RINGS OF SATURN recently announced their addition to WHITECHAPEL's "A Decade Of Defilement" tour. Kicking off at The Masquerade on November 10th, the 32-date tour will make stops in Toronto, Los Angeles and Austin before concluding at The Intersection in Knoxville, TN on December 16th. Openers for the package are technical death metallers ENTHEOS and California post-deathcore quartet SO THIS IS SUFFERING.
CARNIFEX's Scott Ian Lewis comments, "Teaming up with our good friends in WHITECHAPEL is always great. We plan on bringing a new stage set up so those that came to our headline tour are in for another night of huge production and a line up of crushing bands."
RINGS OF SATURN's Lucas Mann comments, "We are excited to tour with such an influential band as WHITECHAPEL is, as well as play Ultu Ulla for more of our fans."
Tickets are on sale today at 10 AM local time and can be purchased via the links included below.
Confirmed dates for the Decade Of Defilement are
11/10/2017 Masquerade - Atlanta, GA
11/11/2017 State Theater - St Petersburg, FL
11/12/2017 The Ground - Miami, FL
11/14/2017 The Underground - Charlotte, NC
11/15/2017 Shaka's - Virginia Beach, VA
11/16/2017 SoundStage - Baltimore, MD
11/17/2017 The Chance Theater - Poughkeepsie, NY
11/18/2017 Reverb - Reading, PA
11/19/2017 Fete Ballroom - Providence, RI
11/21/2017 Crofoot Ballroom - Detroit, MI
11/22/2017 Montage Music Hall - Rochester, NY
11/23/2017 Opera House - Toronto, ON
11/24/2017 Outpost Concert Club - Kent, OH
11/25/2017 OddBody's - Dayton, OH
11/26/2017 The Forge - Joliet, IL
11/28/2017 Cabooze - Minneapolis, MN
11/29/2017 Apollo Theater - Belvidere, IL
11/30/2017 Val Air Ballroom - Des Moines, IA
120/1/2017 Granada Theater- Lawrence, KS
12/02/2017 Summit Music Hall - Denver, CO
12/03/2017 Top Deck - Farmington, NM
12/05/2017 Regent Theater - Los Angeles, CA
12/06/2017 Glasshouse - Pomona, CA
12/08/2017 Club Red - Mesa, AZ
12/09/2017 Tricky Falls - El Paso, TX
12/10/2017 Jake's - Lubbock, TX
12/11/2017 Gas Monkey - Dallas, TX
12/12/2017 Diamond Ballroom - Oklahoma City, OK
12/13/2017 Come and Take It LIve - Austin, TX
12/14/2017 Scout Bar - Houston, TX
12/15/2017 Hi-Tone - Memphis, TN
12/16/2017 The Intersection - Knoxville, TN
ABOUT CARNIFEX
CARNIFEX's latest album Slow Death was produced and recorded by CARNIFEX and Mick Kenney (ANAAL NATHRAKH, BLEEDING THROUGH), and co-produced by Jason Suecof (DEATH ANGEL, CHELSEA GRIN, JOB FOR A COWBOY). Slow Death was mixed by Mark Lewis (THE BLACK DAHLIA MURDER, WHITECHAPEL, DEVILDRIVER, DEICIDE) at Audiohammer Studios in Sanford, Florida. Cover art for the album was created by renowned artist and longtime collaborator Godmachine.
While approaching their sixth full-length album, Slow Death, CARNIFEX possessed a distinct vision. The San Diego metal quintet—Scott Lewis [lead vocals], Shawn Cameron [drums], Cory Arford [rhythm guitar, backing vocals], Fred Calderon [bass], and Jordan Lockrey [lead guitar]—would build on the expansiveness of 2014's critically acclaimed Die Without Hope as they brought a definitive darkness to the fold.
"We wanted to take the next step," affirms Scott. "On the last album, we started utilizing orchestration and additional programming in terms of classical and electronic sounds. We elevated that to a new level here. That's why there's a dark vibe that runs through the whole album. It adds a layer of atmosphere that gives you a different feeling."
CARNIFEX began carving out that bond with the audience way back in 2005. Over the course of four albums—Dead in My Arms, The Diseased and the Poisoned, Hell Chose Me, and Until I Feel Nothing—the band attracted a diehard following. Engaging a hiatus in 2012, they returned a year later with a vicious and vigorous vitality. It's only grown since and is on full display in Slow Death.
CARNIFEX is
Scott Ian Lewis | Vocals
Shawn Cameron | Drums
Jordan Lockrey | Guitar
Cory Arford | Guitar
Fred Calderon | Bass
ABOUT RINGS OF SATURN
Arriving back on the scene with their fourth full length studio album Ultu Ulla and now signed to Nuclear Blast Records as of May 2016, return Bay Area technical death core musicians RINGS OF SATURN. This self-dictated 'Alien death core' band present an entirely new and esoteric proposition to heavy metal. Terrorizing earthlings with their intense measures of technicality is something that RINGS OF SATURN excel in. Always pushing boundaries, yet maintaining a level enough balance to safeguard the sound that their fans love, they have mastered a rare form of self-control as they continue to shred, break down, and scream their way through modern music. Always looking for new ways to expand upon their current sound, RINGS OF SATURN present a level of technical precision which is rare to see in modern death core. Currently, their lineup includes founding member Lucas Mann on guitar, Miles Dimitri Baker on guitar, Aaron Stechauner on drums, and vocalist Ian Bearer. This album cycle the guys deliver to us quite possibly their most polished sounding tracks yet. They showcase funky rhythm and skull crushing breakdowns that are so powerful they drag you to the ground while still lending the feeling of speeding through a math equation.
Ultu Ulla stands to be RINGS OF SATURN's best yet in terms of production quality, instrumental intricacy, and diverse sound patterns. With a new guitarist joining the quartet, the writing process this time around was different, but more versatile. Mann says: "this writing process was similar across the album in that we wanted to add a new layer of sound via synth that we haven't done before. Our inspiration is always experimentation, furthering our own sound and not sounding like anyone else."
RINGS OF SATURN are a powerhouse of heaviness, mind bending theme, and unbridled technicality. "We're an experimental band and our fans know that. the most important part is to be able to express yourself during any point in your life through your music. We'll continue experimenting and reaching for new exciting things. Every single part of the album will have your blood pumping too hard: be careful when listening, please!" The invasion of RINGS OF SATURN is a permanent one, earthlings. Stay tuned to bear witness to the continual development of their incredible sound as the celestial bodies revolve!
RINGS OF SATURN is:
Lucas Mann | guitars, bass, synth
Ian Bearer I lyrics, vocals
Aaron Stechauner | drums
Miles Dimitri Baker I guitar
Read More News
Tags:
Carnifax, Rings Of Saturn, Whitechapel



Red Baron

September 02, 2017


More News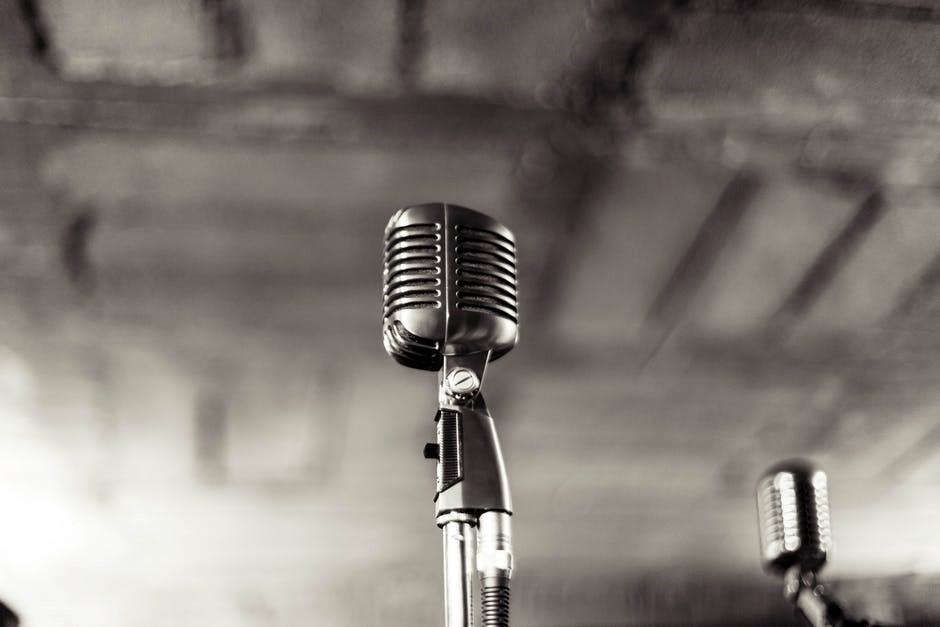 Tips For Financial Success In The Music Business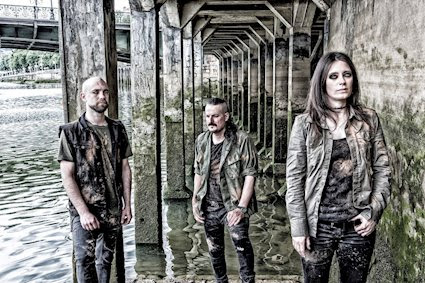 SÖNAMBULA to Drop Bicéfalo on 18 December 2018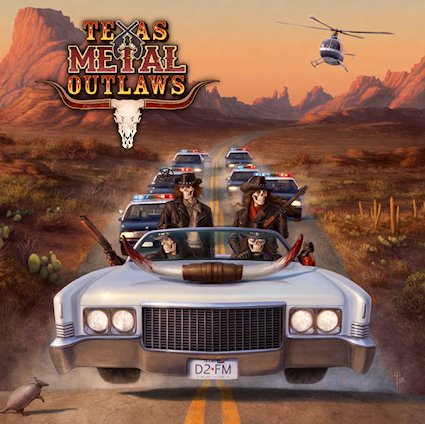 Texas Metal Outlaws Releasing Self - Titled with Heaven and Hell Records and Texas Underground Records - 26 October 2018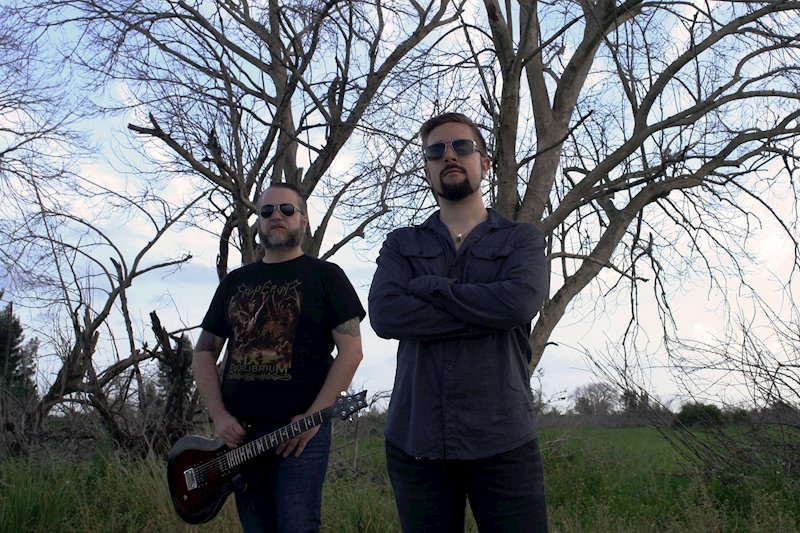 Northern Crown - Self Released - 12 October 2018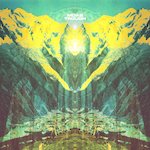 MOAB TO RELEASE Trough 19 October 2018
More News