Heaven and Hell records adds 10 bands - 10 reissues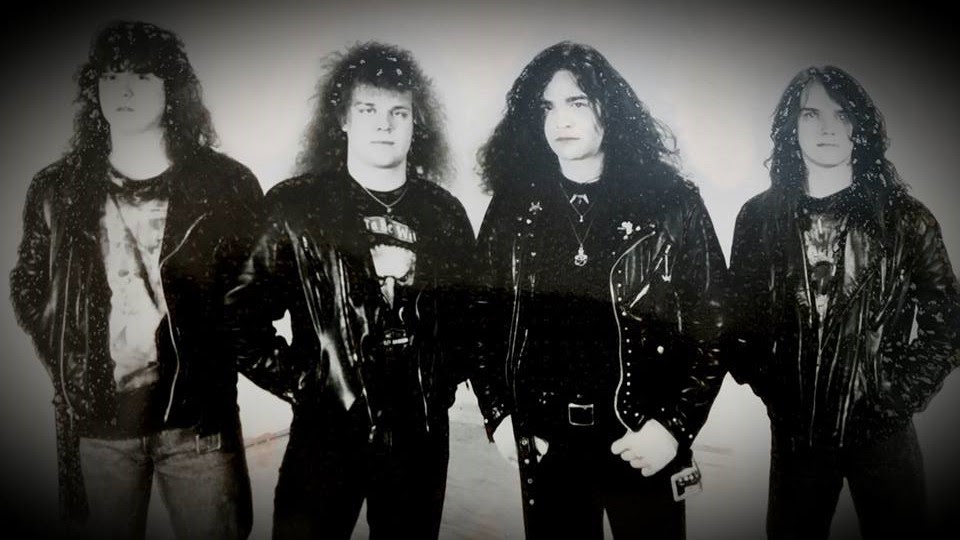 Pittsburgh, PA – Legendary Pittsburgh-based heavy metal band GENGHIS KHAN have recently signed a deal with Heaven and Hell Records who plan to reissue some of the band's back catalog including the 1986 'The Awakening' demo and 'The Passage' from 1989.
Led by the powerful vocals of lead singer JB Struzzi and the epic riffs of guitarist Brian Blake, Genghis Khan's storied history spans 30 plus years originating when the band was formed in the early 80s at Penn-Trafford High School in Western Pennsylvania. Several demo recordings and numerous studio sessions produced a library of great metal songs. Many tracks that were never released publicly will finally find their way onto CD and into the hands of GENGHIS KHAN many loyal fans and followers. Despite great success on the local circuit, the band was never signed to a label.
"We are thrilled with this opportunity to share our music with fans around the world," Struzzi said. "Metal in its true form is hard to find these days. Our music will fill that gap for fans of this pure genre."
The release will be packaged with an extensive booklet full of lyrics, band history essay, and never before seen photos. The release is limited to only a 500 pressing.
Scheduled for a September of 2017 release.
Another classic 80s U.S. power metal gem will soon be re-issued. After years being at the top of the list of Heaven and Hell Records' most wanted list, finally, we are happy to announce ATTILA 'Rolling Thunder' will be getting a long overdue proper re-mastered re-issue. Complete with multi-page booklet, complete lyrics, band history, and never before seen photos. This first time ever official CD release will be limited to 500.
ATTILA formed in New York in late 1983 by guitarist John DeLeon. The band would go through several personnel changes before forming the perfect power trio with drummer A.T Soldier and bassist/vocalist Vincent Paul Manfredi in the ranks by the summer of '84.
The threesome would record and issue several demos throughout the following year. Their quick and widely spreading demos combined with extensive gigs and international press exposure gained the band a strong underground following. This would lead to ATTILA's appearance on the New Renaissance Records 1985 compilation album 'Speed Metal Hell' and Mausoleum Records 'Metal Over America' that same year.
By this time interest was being expressed by several independent record labels. It was an energized performance by ATTILA in a battle of the bands' competition that clinched them a deal with the newly formed Shattered Records.
In 1986 ATTILA's only full-length 'Rolling Thunder', produced by Carl Canedy (The Rods) was released. A 9-song, including a cover of Alice Cooper's 'School's Out', a solid slab of grade A U.S. heavy metal that would go on to sell over 10,000 copies worldwide.
Mysteriously ATTILA would disappear and be lost in the ruins of the next decade to come. But with the dawning of the internet age and the quickly growing collector's scene digging up long lost heavy metal gems ATTILA would be re-discovered and once again in demand.
Scheduled for October 2017
Heaven and Hell Records will soon be reissuing a square-peg of a sort, which might leave a few scratching their heads. For the first time ever officially reissued, and first time ever released on CD WHITE BOY AND THE AVERAGE RAT BAND will be made available for collectors and introduced to new audiences.
WHITE BOY AND THE AVERAGE RAT BAND formed in the small secluded Virginia mountain town Richlands around 1979 after guitarist and founder Mike Matney returned from a short stint with a band in Nashville, Tennessee. Once back home Matney began to put together his Average Rat Band consisting of bassist Tommy Altizer (R.I.P) , rhythm guitarist Seth Kelly and Tim Gilbert.
In 1980 the project was ready to go into a small local studio and record a slap of DIY heaviness. The 8-track album would see a modest release of 300 and limited distribution beyond the band's means.
Jump forward several years and WHITE BOY AND THE AVERAGE RAT BAND was now an obscure memory, but the album the band released was beginning to be remembered, remembered and discovered by collectors worldwide who would be paying hundreds of dollars to get one of these pieces of wax in their collections. Every fan of post punk and proto-metal would have this record topping their want-list.
Now after all these years this album will finally get a proper reissue, fully digitally re-mastered from the original tapes and released on CD limited to 500.
Release date tentative
In 1982 Washington DC speed metal band HELLION featuring guitarists Norman Lawson (Chained Lace, Overlord) & Joe Gillette, bassist Brian Roman, and drummer Stuart Ross (Pentagram, Deathrow would release a 10-song self-released cassette titled 'You Aren't Welcome Here'. The release would help to lay the foundation of the D.C/Maryland/Northern VA heavy metal scene. And in years to come would become a much sought after underground classic.
Now for the first time ever HELLION 'You Aren't Welcome Here' will be released on CD for the first time even packaged with booklet including photos, band history, and complete lyrics. The release will also include the 2011 'Death Masters' 7".
Release date tentative
We have been trying to land this one for some time now and we are happy to finally be able to announce that Heaven and Hell Records will be reissuing JERSEY DOGS 'Thrash Ranch'.
Formed in Hoboken, New Jersey in the late 1980s by members; Lou Ciarlo (bass/vocals), Michael Sabatini (drums), George Carmen (vocals) and Jon Ilaw (guitars). A foursome who would come about at the end of the golden age of thrash; which may have possibly contributed to their short life span.Although the band would manage to leave behind on EP titled 'Don't Worry, Get Even' released on the now legendary Wild Rags label in 1989. The next year JERSEY DOGS full-length debut 'Thrash Ranch' would be released on ill-fated indie label Grudge Records. But unfortunately, the release only reached a modest audience at the time.
Twenty-seven years after its original release JERSEY DOGS 'Thrash Ranch' will be dusted off, re-mastered and reissued for those thrash fans of yesteryear and those new ones. And like most H&H Records releases it will include a booklet with photos, complete lyrics. Also included will be bonus addition of the 'Don't Worry, Get Even' EP. This CD release will be limited to 500 worldwide.
Release date tentative
It has been on the back burner for a while now and soon it will finally be happening.
Heaven and Hell Records will be re-mastering from the best possible source NEW YORK's 'Carry the Torch' and issuing the very first official CD version.
NEW YORK was formed in Rock Hill, South Carolina by Jimmy Ennis (vocals/guitars), Johnny Glover (guitars), Freddy Foster (bass) and Michael Scott Mills (drums). The band would be a steady circuit rider up and down the East Coast throughout the early 1980s. In 1984 they would release their debut 5-song EP 'Carry the Torch' independently on their own label Tinker's Damm Productions. The release musically balanced that fine line between heavy metal and glammed out melodic rockers; and like the band's more notable peers (i.e. Dokken, Ratt, Motley Crue), NEW YORK opted for the more hard rock direction.
Four years after the debut release NEW YORK would enter the studio with KISS drummer Eric Carr (R.I.P) producing tracks for the band's follow-up 'Electric Thunder' for Grand Slam Records. Unfortunately, there would never be an album released from these sessions. Only a handful of production tapes would get out and the original recordings would be lost to time.
Heaven and Hell Records will be releasing for the first time ever officially on CD NEW YORK 'Carry the Torch' re-mastered from the best possible sources. The release will also include a booklet with photos and complete lyrics. In addition, bonus tracks the 'Electric Thunder sessions. Limited to 500 copies worldwide.
Release date is tentative
Heaven and Hell Records will soon be reissuing the debut album 'Strangers Things have Happened' from AOR band ASK A STRANGER.
ASK A STRANGER consisting of members; Dave Hawk (keyboards/guitar), David H. L. Buzard (guitar), Mike "Haig" Hagan (bass), Willie Bauer (drums) would first release their debut 'Stranger Things Have Happened' back in 1992.
It is the multiple talents of Ask A Stranger's musicians that make this repertoire possible. Whether
it's a multi-keyboard synthesizer creation, or a larger than life guitar track, this band is never limited
by instrumentation _ whatever the arrangement, ASK A STRANGER has the players.
In the early 1990s, the tone of popular music was changing towards a more alternative direction. Melodic rock and hair bands were finding it difficult to stay relevant in the shifting musical arena.
Against all odds, Pennsylvania's ASK A STRANGER would self-release a solid melodic rock AOR album doused in pomp and full of beautiful harmonies and deep hooks that would keep pulling in the listener.
"What a polished and professional CD from ASK A STRANGER. I was overwhelmed with the overall production and the talent behind the band."- Cris Winter, Musical Director at WDVE
ASK A STRANGER would go on to play shows in their region, see much local support with airplay, press, and sell more than 1,000 copies of 'Stranger Things Have Happened"
Twenty-five years after the release, 'Stranger Things Have Happened" will get a re-mastered re-issue with all the H&H Records treatment you have come to expect with photos, essay, complete lyrics, and more. The release will be limited to a 500 pressing worldwide. The release is scheduled for a September 2017 release.
There is a unique type of heavy metal fan that is few, but they are some of the most dedicated of fans. They are those who have an overwhelming appreciation for the most obscure releases from small circuit bands. These releases often all DIY in recording, packaging, distribution, and promotion that would over time come to have a certain charm. And to those fans of circuit bands, the charm is all the appeal.
Here is one such band who released an album for such fans that Heaven and Hell Records will soon be reissuing and putting on CD for the very first time.
Little is known about the short lived STRYKER. The band was formed in Fort Meyers, Florida sometime in the early 1980s with members Steve Maitland (lead guitar), Larry Farmer (rhythm guitar), Jerry Young (bass), Lynn Baker (drums), and vocalist credited only as Sarah. They would manage to only release one self-released 8=song album in their short run.
Later this year STRYKER's 'Stryker' album will be given the H&H Records treatment in a multi-page booklet complete with unseen photos, band history essay, complete lyrics and released in a limited 500 CD pressing.
Release date tentative.
Heaven and Hell Records brings forth obscure power from New York
HARBINGER was formed in the in Central New York area in 1989 by vocalist Jeffrey Harris, guitarist Todd Hensley, and bassist Billy Pierce. The band would bring in fill-in drummer Gary Sobolewshi before recording their first self-produced demo and then quickly set about playing the Central New York metal scene.
In May of 1990 guitarist, Tom Mody was handed a cassette with a couple tracks from the HARBINGER demo. Mody was asked to join shortly thereafter and along with him came music he had been demoing over the past year. The two guitar attack of Mody and Hensley would transform Harbinger into a model of their peers with influences of Judas Priest, Iron Maiden, and Queensryche.
The band continued writing and rehearsing new material into early 1991. With ten new songs sharpened and tightened they meticulously self-produced an unsung power metal classic "The Inevitable" that would be released in the spring of '91.
Heaven and Hell Records will be releasing a limited to 500 copies CD edition HARBINGER "The Inevitable" fully re-mastered with two never before released demo tracks, packaged in a multi-page booklet complete new artwork, liner-notes, full lyrics, and unseen photos.
Release date to be announced.
Later this year Heaven and Hell Records will be releasing for the first time ever on CD the material of Midwest metallers REDD BARRON.
REDD BARRON was formed in February of 1987, in Romeoville, Illinois, a suburb of Chicago. Brian Lee (vocals) and Pete Alvarez (guitars), friends since their school days, formed the band with the intent of writing and performing the music they loved, classic metal. Rod Gardner (drums) and Rick Tampier (bass) rounded out the original lineup. After establishing themselves as a top Chicago live act they added guitarist Greg Eichelberger.
After recording and releasing a 4 song self-titled cassette with the original lineup, they re-entered the studio in the winter of 1989 to record "The Barron's Here to Rock." The 6 song cassette was released in March of 1990.
Soon after the release, the band replaced Rick with Dave Van Ham. This became the classic lineup. The band continued to play the Chicago area, opening for bands such as Armored Saint, Helix, and Blue Oyster Cult, as well as headline most of the major Chicagoland venues. During this time the band also wrote many songs that have still yet to be recorded, although there are videos of live performances of several of them.
In the winter of 1990, the band replaced Dave with bassist Frank Masterson. The band continued to play and write for the next two years until it began to fragment. They had a very brief season with several other musicians before hanging it up near the end of 1993.
Heaven and Hell Records will be giving the material their usual top notch treatment with re-mastered audio, multi-page booklet including complete lyrics, photos, band essay, and more released in a limited CD pressing.
Release date tentative
Back in 2011 Heaven and Hell Records announced the re-issued and first time ever on CD release of ALIAS MANGLER 'Bite the Metal'. However, the timing was not quite right and the project was halted. We are pleased to announce that six years later finally this will be happening and is planned a September release.
In 1985 ALIAS MANGLER entered a battle of the bands at Dorton Arena in Raleigh, North Carolina winning the 1st prize out of 32 bands from all across the state. This win earned the band studio time at CMC studios and a 500 album pressing. The band recorded and released "Bite the Metal" that would quickly sell out.
The band would continue to play the local and regional circuit and eventually record a follow-up album in 1987 that would never be released. By 1991 the band would split up.
Many years after ALIAS MANGLER's brief circuit ride European metal collectors would pick up on this obscure U.S. release and pay prices of $250 – $300 for a copy of 'Bite the Metal' on vinyl.
Finally after three decades since its original release 'Bite the Metal' will finally get the re-mastered and re-issued treatment packaged with photos, complete lyrics, and new cover art by Yannick Bouchard. The release will be limited to 500 only.
In addition, the release will include bonus demo tracks of material that would have been ALIAS MANGLER's second album recorded in '87.
Release date tentative
Read More News
Tags:
GENGHIS KHAN, ATTILA, STRYKER, HARBINGER, REDD BARRON



Red Baron

August 29, 2017


More News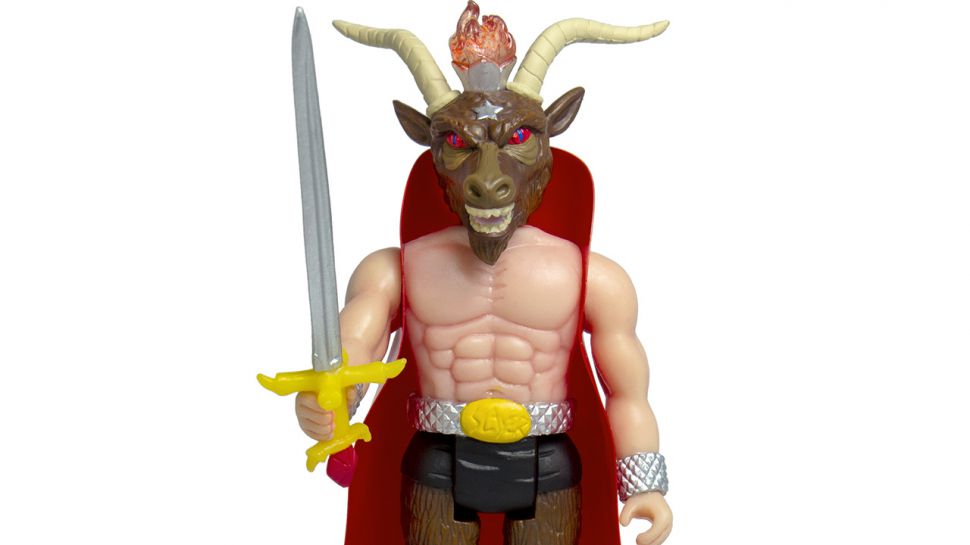 SLAYER ACTION FIGURE
AFTERMATH is Back with New LP Digital Drop Tomorrow Friday 2/15/2019. "There is Something Wrong"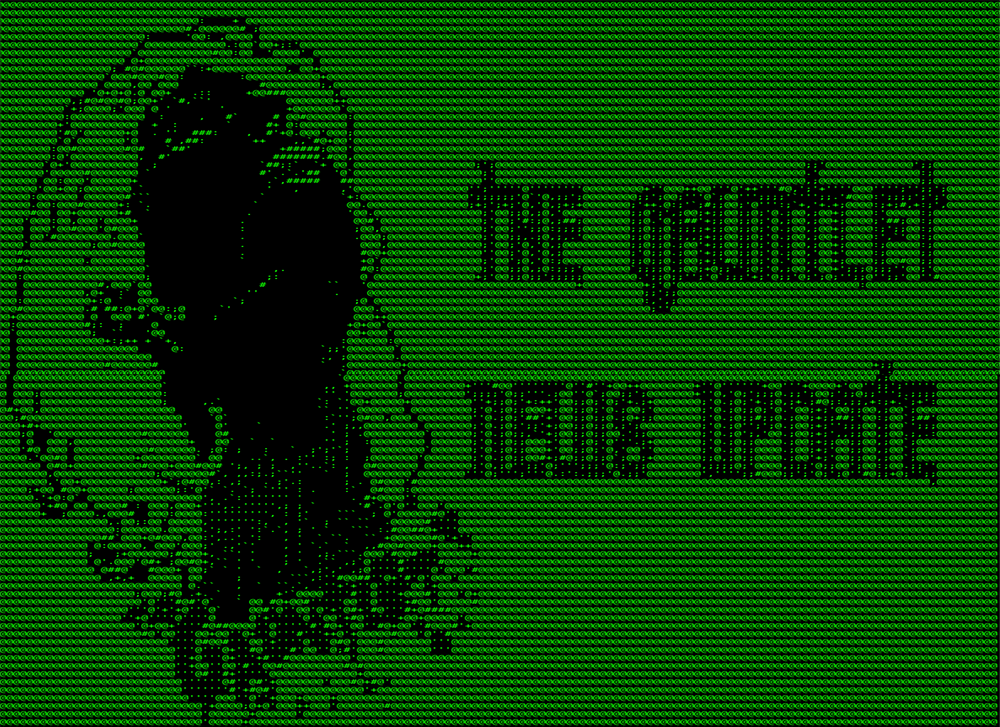 THE OXFORD COMA Everything Out Of Tune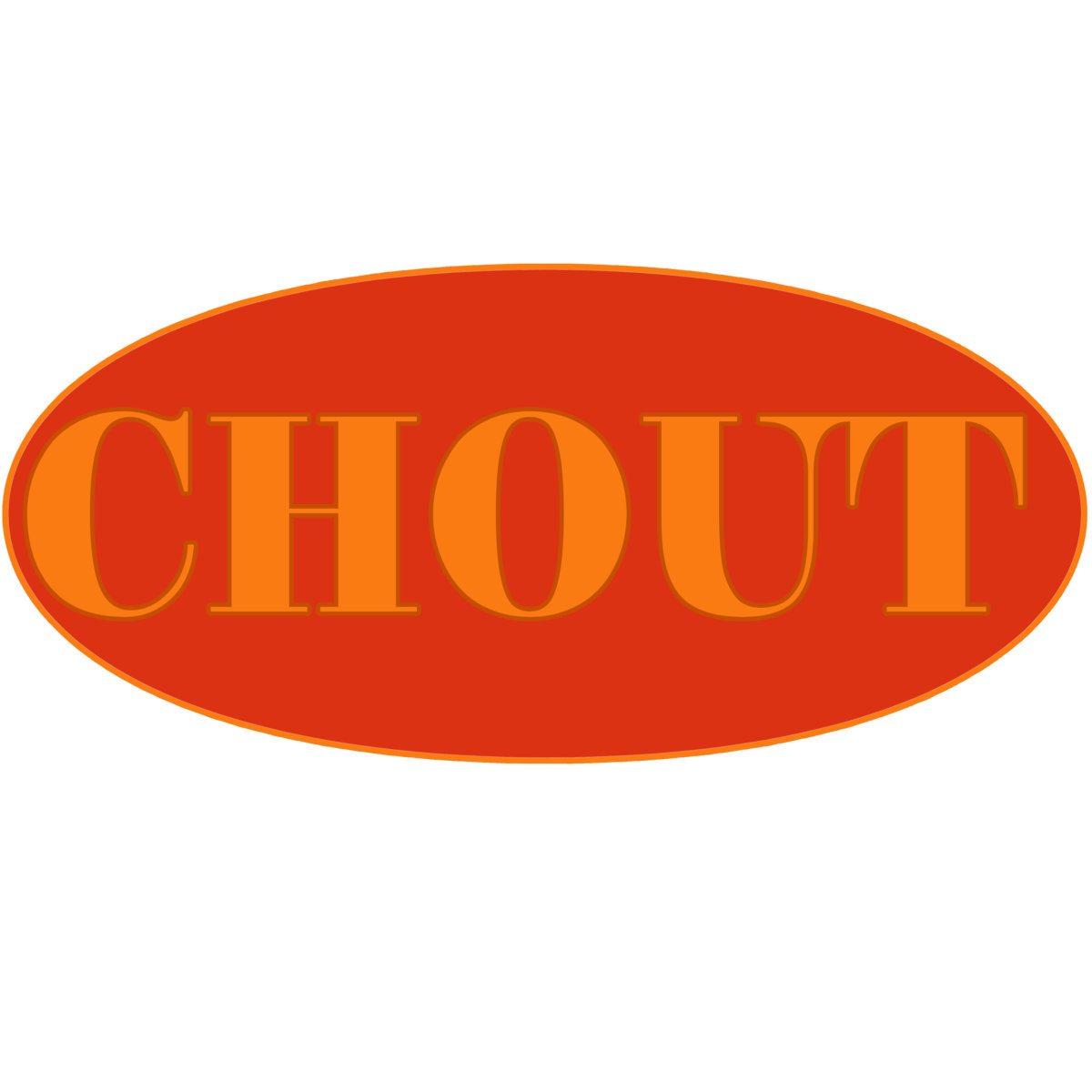 Chout "Dogwater"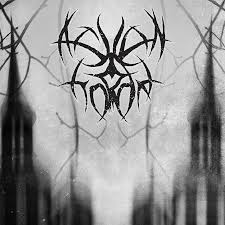 Ashen Horde Fallen Cathedrals - Out March 22, 2019