H.P. Lovecraft Black Metal CRAFTEON Premiere "Cosmic Awakening" Album Stream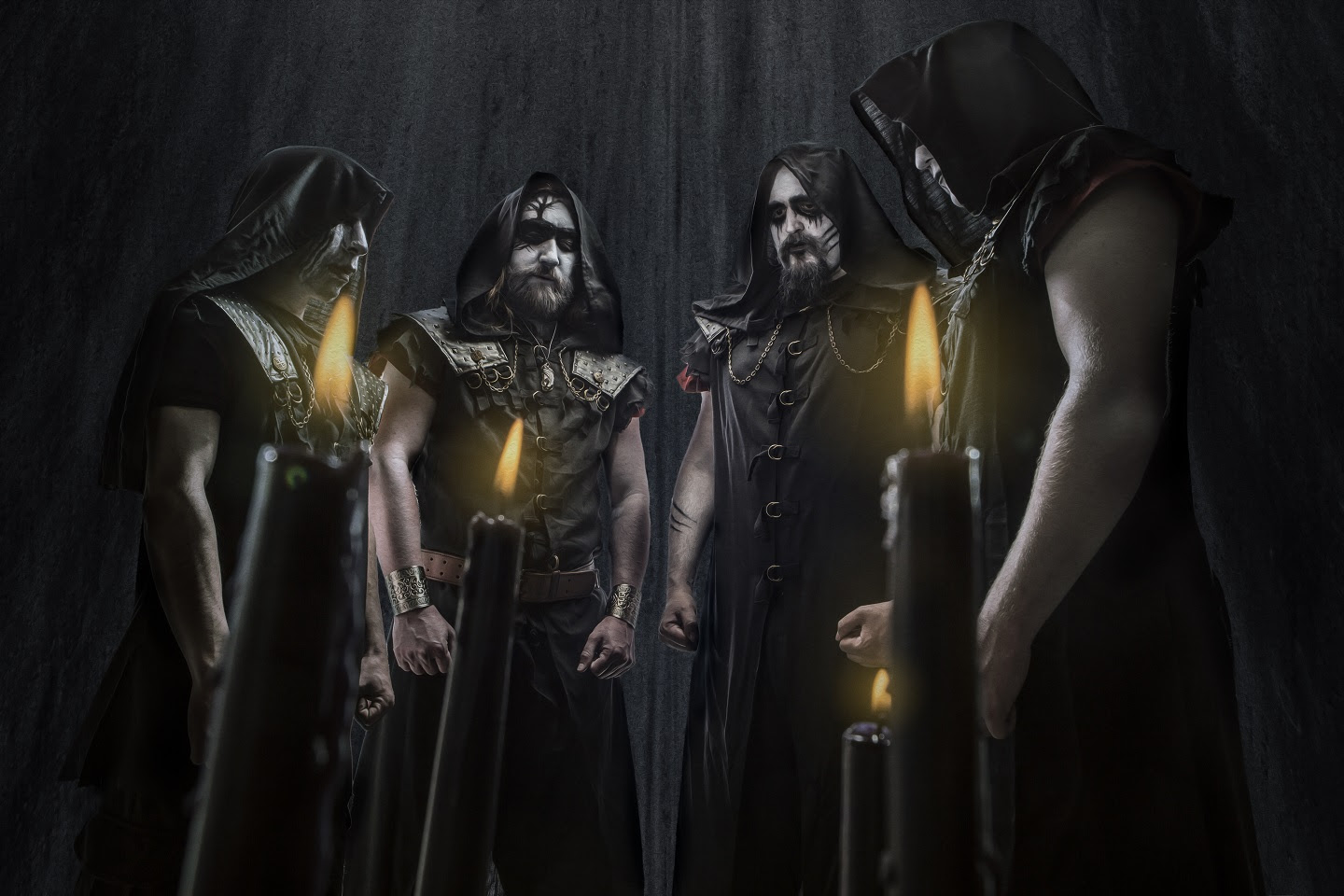 H.P. Lovecraft (1890-1937), creator of the Cthulu Mythos, was the most influential horror writer of the 20th century. Indeed, no less a talent than Stephen King said Lovecraft was 'the 20th Century's greatest practitioner of the classic horror tale.' Lovecraft's ability to evoke brooding otherworldly horror is unsurpassed and has influenced a great many heavy metal artists from Iron Maiden and Black Sabbath to Metallica. Yet no band has ever paid tribute to Lovecraft with the same degree of scope and immersion as the appropriately CRAFTEON.
Conceived by vocalist and guitarist Lord Mordiggian whom has been inspired to create an entire album influenced by his favorite writer H.P. Lovecraft, their debut "Cosmic Reawakening" features eight tracks based on classic Lovecraft tales such as 'The Outsider', 'Dagon' and 'From Beyond'. Achieving the unachievable in crafting music to match the stories, CRAFTEON can be best described as Bardic Black Metal.
Musically inspired by the likes of Shining, Dissection, Nyktalgia, Cradle of Filth and Iron Maiden, Lord Mordiggian describes the sound of CRAFTEON as 'rough-hewn, distraught, mucilaginous, archival and multiplanar.'
Teaming up with ToiletOvHell.com, CRAFTEON is premiering the full stream of their debut album that will be available as of August 25th.
"I expect the general fans of black metal to enjoy the influence of early Swedish black metal…This band will remain in the realm of Lovecraft and at least his genre, and considering he has hundreds of other stories, the music to come in the future is virtually limitless as far as the concept goes. I already have several songs in the works for the sophomore album, and this time the other band members are contributing their own original pieces as well." says Lord Mordiggian.
To hear "Cosmic Reawakening" in it entirety, check it out right here.
"Cosmic Reawakening" album pre-order available
HERE!
Show Dates:
Aug 25 - Denver, CO @ Lost Lake - info (CD release show) w/ Sar Isatum, Amdusias, Solarfall
Aug 26 - Cheyenne, WY @ Peterfest - info w/ Horde of Draugr, Plaguehammer, Wodens Wrath
Sept 3 - Fort Collins, CO @ Surfside 7 - info w/ Endlight, Infinite Conscious
Sept 7 - Denver, CO @ Roxy Theatre - info w/ Inquisition, UADA, Volahn, Sar Isatum
Sept 29 - Colorado Springs, CO @ Zodiac Bar - info w/ Sceptres, Oaken Throne, Tovenaar
Oct 27 - Salt Lake City, UT @ Club X - info w/ Principium, Envenom, Unceremonial
Track Listing:
1. The Outsider (5:21)
2. What The Moon Brings (4:14)
3. The Temple (5:09)
4. Dagon (5:10)
5. The Colour Out of Space (6:06)
6. The White Ship (5:25)
7. From Beyond (5:52)
8. The Whisperer In The Darkness (6:08)
Album Length: 42:28
For more info:
Facebook:
HERE!
EPK:
HERE!
"Crafteon are about to self-release their debut album, Cosmic Reawakening, and it's one that should definitely be on your radar if you're a fan of black metal or legendary horror author, H.P. Lovecraft. From the moment you hit play on the album, you're immediately transported into a melodic and mystical world that Crafteon builds on across all 8 tracks, and leaves you wanting more." - Metal Injection
"The lyrics are indeed Lovecraftian in their evocation of blood-chilling horror. And the music effectively captures the terrifying and grandiose drama of the words, with a pulsating, yowling riff that gets its hooks in fast and cracked, strangled vocals that are monstrously ugly and rise up in flames of delirious anguish." - No Clean Singing
"Unlike many other bands who claim to be inspired by a certain subject or person, Crafteon do a fantastic job of capturing the spirit of Lovecraft while still making incredibly exciting black metal." - Games, Brrraaains & A Headbanging Life
"If Black Metal and Lovecraft are something that floats your goat, then the debut full length, 'Cosmic Reawakening', from Denver's Bardic Black Metallers, Crafteon, is worthy of your ears and time....'Cosmic Reawakening' is, simply put, a great listen and an easy and engaging one at that, it's mood rich and anyone who is familiar with the stories will appreciate just how pace and content suits the tales concerned, from the blackened well varied riffing to the sinister edge that comes from the bass lines which are prominent and add mood and atmosphere without dominating." - Metal Talk
"Black metal based on H.P. Lovecraft you say? Is there any better combination? Of course there isn't! And that's exactly what Crafteon peddle, a brand of melodic black metal rich in Cthulhu's and other sticky monster stuff... High drama prevails as Crafteon expertly craft a journey that's fantastical and feverish in its intensity and its genius lies in its subterfuge. You see, Cosmic Reawakening creeps up on you, unnerving, hideous yet strangely hypnotic and its horrors appear to lurk under the surface, masked by melody. To quote the great man himself, "with only a slight churning to mark its rise to the surface, the thing slid into view above the dark waters. Vast, Polyphemus-like, and loathsome"". - Worship Metal
"one of the most memorable black metal albums ever." - Disagreement.net
"This CD is a DIY project. Crafteon's work without a label is masterful. It's a bit rare to make an album that sounds this great. Even on CD, through the tiny speakers, this album sounds amazing." - Glacially Musical
Read More News
Tags:
CRAFTEON, Cosmic Reawakening, H P Lovecraft



Red Baron

August 25, 2017


More News
REVIEW: Upstate New York Thrash Chieftains - MONOLITH Re-master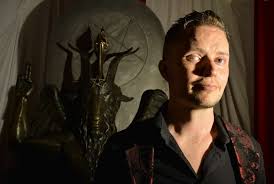 NYDM - New York Death Metal Fest Destroys Milwaukee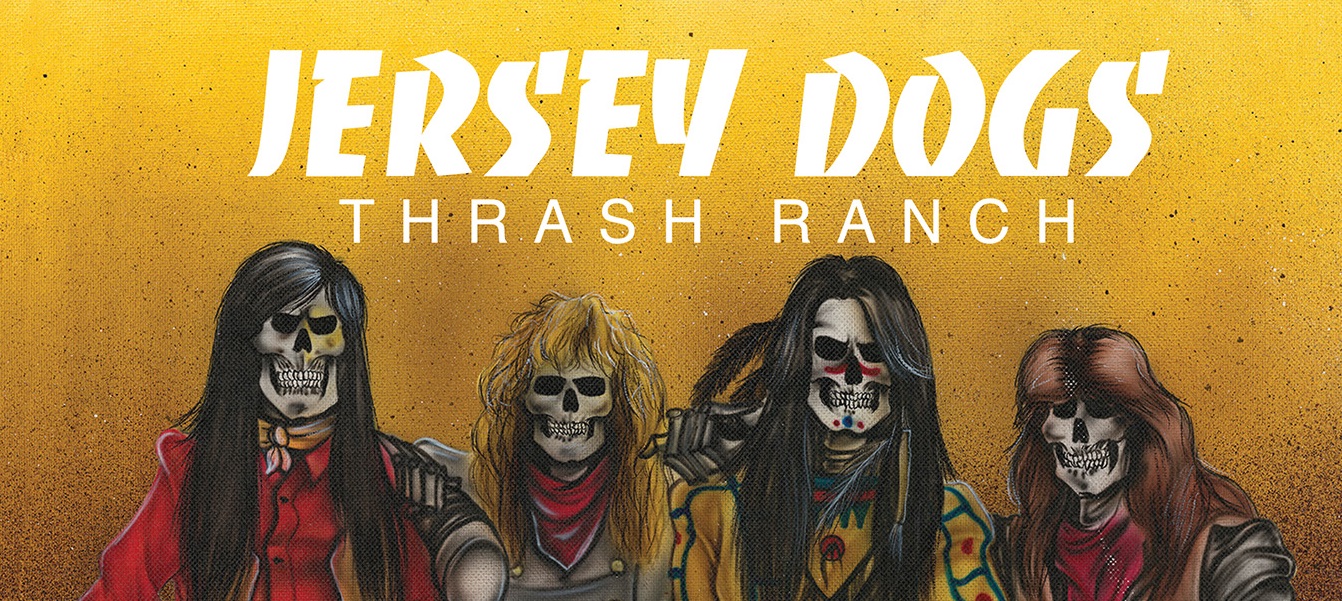 Jersey Dogs – Thrash Ranch re-issue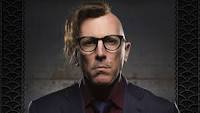 Despicable False Claim Against Him, Tool + A Perfect Circle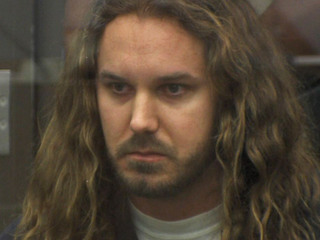 As I Lay Dying Welcome Back Tim Lambesis
More News