METALLICA Announces Two Day U.S. Festival In New Jersey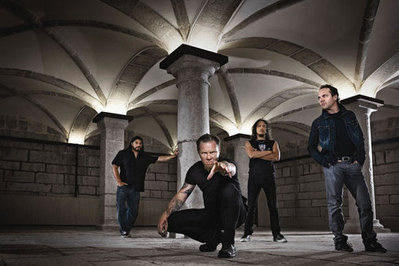 Metallica has just announced a two day festival in June. Metallica will headline both nights, and play the Black Album in its entirety on one of the nights for the first time ever on US soil. They have also stated they might also play Ride the Lightning the following night. The fest takes place June 23 and 24th.

Metallica has invited 22+ of their favorite artists from across the music and comedy spectrum to the inaugural Orion Music + More Festival. More than just music, the festival will also feature a lifestyle element showcasing the band's individual interests - and allowing fans to interact directly with each of the band members. More details soon!

Bands confirmed so far are Actic Monkeys, Avenged Sevenfold, The Sword, Liturgy, Cage the Elephant, and more.

The fest will take place on the abandoned Bader Airfield.

Tickets go on sale tomorrow for Met Club members and for the public on February 11.
More Tour Dates
Tags:
Metallica , festival
Buy Metallica Merch
|
Follow us on Twitter
|
Like Us
Date: Feb 07, 2012
As Reported by:
Jason Fisher