INCANTATION's New Album Profane Nexus Is OUT NOW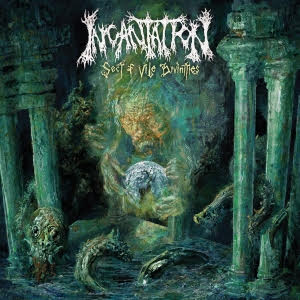 Legendary vertigo-inducing death metallers INCANTATION drop their brand new album Profane Nexus today via Relapse Records. In observance of this unholy consecration, the album can be streamed in its entirety for a limited time at the link below. Order details can be found
HERE!
Stream Profane Nexus in its entirety here.
In other news, INCANTATION guitarist Sonny Lombardozzi is the featured shredder on the latest installment of Gear Gods: Rigged. In this episode, watch Sonny as he sh(r)eds light on the gear he uses to conjure the sorcery and magic of the suffocating and crushing Incantation guitar sound.
Watch Sonny here!
In addition, INCANTATION's upcoming tour with Swedish black metallers MARDUK and labelmates Abysmal Dawn begins next week, See the full-listing of dates and venues below.
If this wasn't enough, INCANTATION have just revealed all the juicy, liquid-y details of their collaboration with Brimming Horn Meadery to bring the official Incantation edition Mead, entitled GOAT'S BLOOD. Brimming with excitement, the guys had this to say...
"Our friends at Brimming Horn Meadery and us in Incantation are proud to announce the unveiling of this limited contribution to you devoted fiends. A first-ever mead and metal collaboration! It's a libation of grapes, honey and cherries whose dark crimson color inspired it's name. Goat's Blood! A testament to the near 30yrs of the bands existence and to the amazing talents of those award winning folks at Brimming Horn. In rare hand numbered bottles you too can join us in raising a mighty hail to metal and the brotherhood that we share with all of you!"
Head here for more information, which includes order details
http://brimminghornmeadery.com/our-meadswinesciders/
INCANTATION Tour Dates:
Aug 11 Jaromer, CZ Brutal Assault Festival *Profane Nexus Set*
Aug 12 Jaromer, CZ Brutal Assault Festival *Doom Set*
Aug 13 Jaromer, CZ Brutal Assault Festival *Festival After Party*
--- All Dates August 18 to September 3 with Marduk and Abysmal Dawn ---
Aug 18 Los Angeles, CA Union
Aug 20 San Diego, CA Brick By Brick
Aug 22 San Antonio, TX Korova
Aug 23 Dallas, TX Gas Monkey
Aug 24 Kansas City, MO The Riot Room
Aug 25 Joliet, IL The Forge
Aug 26 Detroit, MI Harpo's
Aug 27 Reading, PA Reverb
Aug 28 Frederick, MD Cafe 611
Aug 29 New York, NY Gramercy Theatre
Aug 30 Boston, MA Brighton Music Hall
Aug 31 Quebec City, QC Salle Multi
Sep 01 Ottawa, ON Maverick's
Sep 02 Toronto, ON The Garrison
Sep 03 Rouyn-Noranda, QC Petit Theatre
INCANTATION Bio 2017:
The early years of American death metal - in all its palm muted, tremolo picked, madness-inspired pacing - forever changed the landscape of heavy music. It was an era that produced many now-classic releases from such heavyweights as Cannibal Corpse, Death, Morbid Angel, Entombed, Deicide, Obituary, Autopsy, among many others.
While the leaders and innovators of American death metal valiantly fortified their walls against the onslaught of the flannel and Doc Martin clad of that time, a host of new bands sprung up nationwide - all eager to defend and descant the blasphemous gospels laid down by their forebears. Spawned deep within this subterranean realm of unsanctity came the groundbreaking, Relapse Records-released Onward To Golgotha - a musical scripture of spine-chilling and inhuman sounds by the now-legendary INCANTATION. A bleak and suffocating trip through a doom-infused purgatory, Golgotha was the first of its kind.
With over a quarter-century under their bullet-adorned belts, INCANTATION main-man John McEntee, and longtime drummer Kyle Severn, have proven that age is certainly not a predetermining factor as it relates to brutality and longevity. Throughout these formative years, INCANTATION continued to spread their demonic reign, releasing three more unholy testaments with Relapse including: Diabolical Conquest (1998), Mortal Throne of Nazarene (1994) and The Infernal Storm (2000). The next decade-plus saw the band expand their blasphemous empire, releasing several full-lengths with notable metal-centric labels Candlelight and Listenable Records.
Approaching the latter half of 2017, INCANTATION is set to prove - once again - that their vertigo-inducing, ever-spiraling blackened mass of death metal malevolence is as expansive, infinite and bleak as the coldest, darkest reaches of our universe. At the pinnacle of their storied career, the guys have engineered a brand new weapon of anti-biblical proportions. This weapon, entitled Profane Nexus, comes armed with eleven tracks of musical antipathy, impregnated with the band's inherent, unrivaled, visual and lyrical depravity.
Recorded at the band's own Incantation Studios in Johnstown, PA and mixed/mastered by Dan Swanö (Bloodbath, Asphyx, Dark Funeral), Profane Nexus is perhaps the finest example of pummeling death metal and disemboweling funeral doom ever conceived.
Order 'Profane Nexus' via Relapse.com
HERE!
Read More News
Tags:
INCANTATION, Profane Nexus, Sonny Lombardozzi, Rites Of The Locust



Red Baron

August 13, 2017


More News

SPEARHEAD Pacifism is Cowardice Out November.

ZEALOT CULT (ire) Debut Album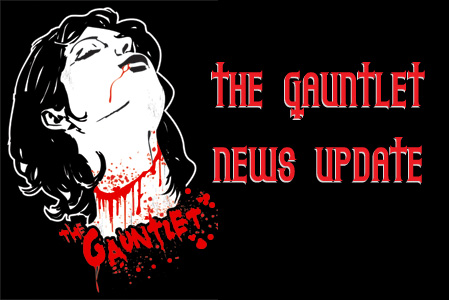 FUNERAL CHIC - New LP - New Video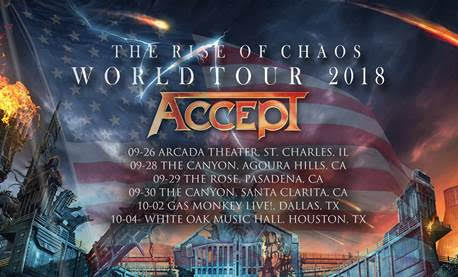 Teutonic Terror Unleash LIVE Recordings and Announce SHOWS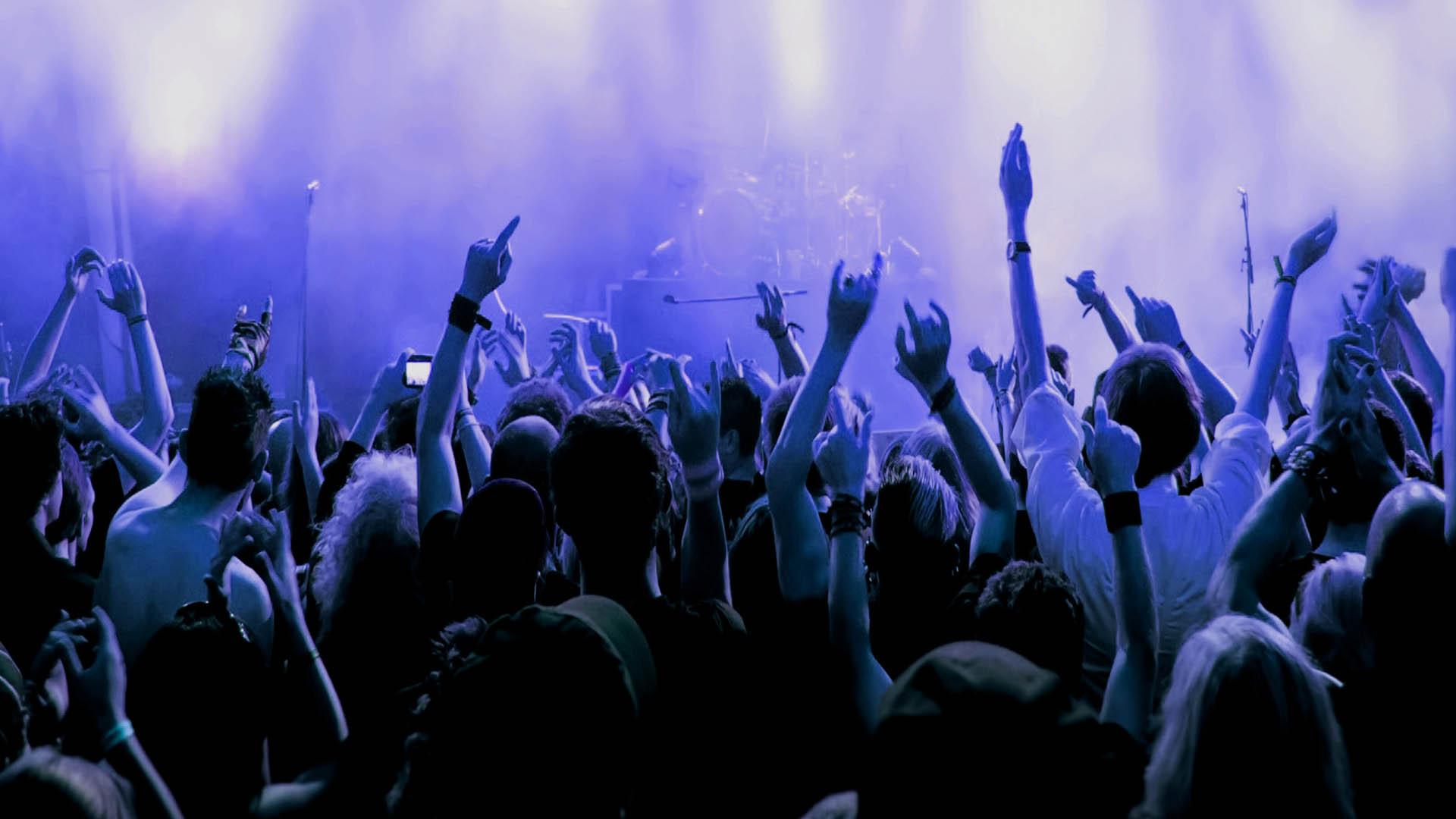 Gauntlet Announcement!!!
More News